You are currently browsing the category archive for the 'children' category.
what you wish you didn't want to know. But the facts of life are fascinating since the minute you hear about them as a kid. Wait! There are facts?*
So, yeah, here's another 'fact' to mull over while shopping  in the holiday crowds or waiting in line for, well, anything. Silent butt deadly is never friendly fire, but it all comes down to a few specific scientific findings. Mind you, these are not alternative facts-just the plain ol product of investigation facts….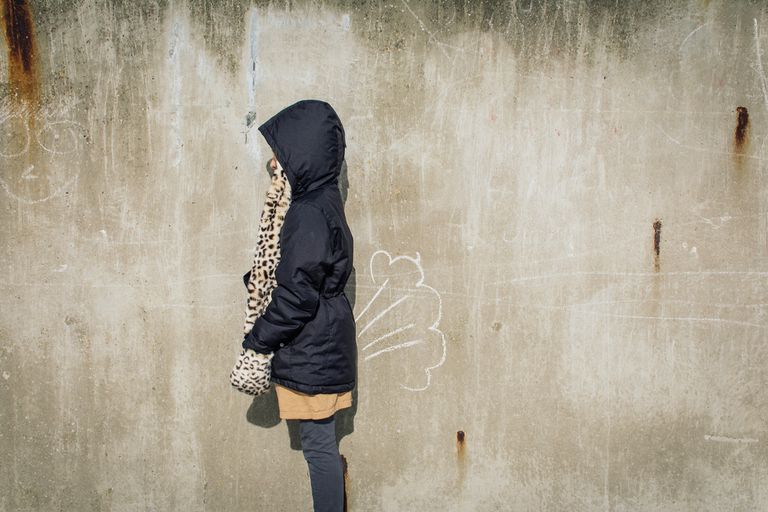 "Farts are the common name for flatus or flatulence. Have you ever wondered what farts are made of and whether they are the same for everyone? Here's a look at the chemical composition of farts.
CHEMICAL COMPOSITION OF FARTS
The exact chemical composition of human flatulence varies from one person to another, based on his or her biochemistry, the bacteria inhabiting the colon, and the foods that were eaten.
If the gas results from ingesting air, the chemical composition will approximate that of air. If the fart arises from digestion or bacterial production, the chemistry may be more exotic. Farts consist primarily of nitrogen, the principal gas in air, along with a significant amount of carbon dioxide. A typical breakdown of the chemical composition of farts is:
Nitrogen: 20-90%
Hydrogen: 0-50% (flammable)
Carbon dioxide: 10-30%
Oxygen: 0-10%
Methane: 0-10% (flammable)
LIGHTING FARTS ON FIRE – THE BLUE FLAME
Human flatus may contain hydrogen gas and/or methane, which are flammable. If sufficient amounts of these gases are present, it's possible to light the fart on fire. Keep in mind, not all farts are flammable. Although flatus has great YouTube fame for producing a blue flame, it turns out only about half of people have the archaea (bacteria) in their bodies that are necessary to produce methane.
If you don't make methane, you may still be able to ignite your farts (a dangerous practice!), but the flame will be yellow or possibly orange rather than blue.
THE SMELL OF FARTS
Flatus often stinks! There are several chemicals that contribute to the smell of farts:
skatole (a by-product of meat digestion)
indole (a by-product of meat digestion)
methanethiol (a sulfur compound)
dimethyl sulfide (a sulfur compound)
hydrogen sulfide (rotten egg odor, flammable)
volatile amines
short chain fatty acids
feces (if present in the rectum)
bacteria
The chemical composition and thus odor of farts differs according to your health and diet, so you would expect a vegetarian's farts to smell different from those produced by a person who eats meat.
Some farts smell worse than others. Flatus that is high in sulfur-containing compounds is more odiferous than farts consisting almost exclusively of nitrogen, hydrogen, and carbon dioxide. If your goal is to produce stinky farts, eat foods that contain sulfur compounds, such as cabbage and eggs. Foods that lead to increased gas production increase the volume of flatus. These foods include beans, carbonated beverages, and cheese.
SCIENTISTS WHO STUDY FARTS
There are scientists and medical doctors who specialize in the study of farts and other forms of intestinal gas. The science is called flatology and the people who study it are called flatologists.
DO MEN FART MORE THAN WOMEN?
While women may be more discreet about farting, the truth is females produce just as much flatus as men.
The average person produces about a half a liter of flatus per day.
FARTS VS. FLATUS
The gas that is produced and released through the rectum is called flatus. The medical definition of the term includes gas that is swallowed and that is produced within the stomach and intestines. To produce an audible fart, the flatus vibrates the anal sphincter and sometimes the buttocks, producing a characteristic sound."
There you have it! This is all you need to know for that perfect dinner conversation when the dreaded lull sets in around the table while visiting relatives!
Cheers!
Franque23
Thanks Barbara for the 'facts.' And what about dogs—and other animals we blame for farts?
Welcome to a worst case scenario! America has a madman for President and a Congress that's too weak, scared or down right too bad to use their power to stop him! The checks and balances written into our constitution that are so often trumpeted as points of brilliance have failed.  The Republicans control both houses and they refuse to stop a madman President while insisting on transferring what wealth the middle class workers have left to the rich and powerful. What a crap shoot.
This is not a drill or civics test: America's constitution is under attack and it's losing.
Trump has spent more than 83 million dollars of our tax money playing golf since his election*
The Republicans have wanted to end Social Security since its inception(1935) and they might well do it soon. This slithering snake of a party has often used the same tactic they are about to use against Social Security: steal or undercut a program's money and then declare that program bankrupt! Our society swirls around in the potty while Republican's keep flushing the handle.
How easily voters forget that the reason we have the so-called Obamacare in place is because private healthcare had failed our country miserably… Now this raft of rats in congress work to under fund Obamacare in hopes of returning to private healthcare. And, of course, this same bag of liars retains their own special healthcare above and beyond what middle class Americans will be forced to live or die with as we struggle to pay the bills.
Wow…..it's all out war with no holds barred……sorry, but for a long time I've felt the Republican party members, for the most part, were not concerned with the truth or the welfare of America, only money motivates their agendas. I didn't start this way, long ago I remember thinking Wagner Jr. and John Lindsay had done some good things for New York city(republican mayors.) More recently Ed Koch racked up this…"The Koch-era legacy is substantial. Experts cite the investment of billions of dollars in rebuilding abandoned housing, which revived desolate areas of the South Bronx, Harlem and central Brooklyn; the restoration of the city's fiscal integrity to the point where banks and government watchdogs were ready to let it manage its own finances; the rehabilitation of neglected parks; the genesis of Times Square's transformation from a sleazy, dangerous crossroads to a family friendly entertainment and office center; the trading in of federal money designated to build a new West Side Highway for money that would buy subway trains and buses; the pressure on the Metropolitan Transportation Authority to virtually eliminate subway graffiti; and the enacting of a campaign finance law in 1988 under which candidates would limit their spending in exchange for receiving public matching funds."
...No, the Republican party hit a land slide when Reagan crushed the unions for the benefit of big business and more….the party has never come back to the people but rather it's forged ahead with crippling deregulation, banking for one, clearly in pursuit of gaining more money and power for the rich at the cost of the middle, working class. Now, I wouldn't give a plug nickel for these money-grubbing cowards who clutch on to Trump's invisible coattails regardless of the fact that he's a madman.
Trump wears no clothes but the Republican Congress refuses to address the matter. What a load of crap.
Trump was taken to court over 3,500 times before he ran for office and sued 130 times since his inauguration.  How many times can one man be, 'Not Guilty!'
Trump is accused by 16 women of initiating unwanted sex, peeping, leering, touch, grabbing and actually raping underage girls…..it's all about him and his crimes. Still, the low life Republican Representatives refuse to unseat the man. Trump was right; he could shoot someone and these representatives still wouldn't have the guts or brains enough to remove him from office.
The Republican congress is Pitiful. I think at this point even sinful.
The republicans in office now are just no good. They belong in the toilet.
I never thought I'd see the day when an entire Republican party would saunter up to the money trough and wallow like pigs in mucky, one hundred percent poor policy decisions and bow to a madman…
I was so wrong.
Franque23
My wife and I visited Japan two times while our oldest daughter lived and worked in the country for five years. We went up, down, around and across the country, in and out of big cities, small cities, to islands, to tourist places, local bars, Mount Fuji and more. We struggled to learn how to use the toilets once we found them, how to catch the wrong and right trains and how to bow the correct amount for almost every occasion. It's a wonder I didn't see more signs for chiropractic help but, then again, how would I read them? Anyway, if you're looking to experience a spaced out feeling while traveling but can't afford a ticket on the ship to the moon, Japan might be your best option.
Liking sushi and/or soup (Miso, or the egg laden, Udon) is a plus when tramping Japan, but there's so much more on the plate there. Of course, I can't tell you what half of it was or is, but if you have a daughter like mine you might find yourself enjoying Saki while ordering a second helping what seemed a delicious casserole only to later find out it was composed of fried cow guts. Bon appetit, and enjoy the stronger Shochu if you like Saki…it will help you forget.
Okay, discount some of the eye-ball foods or still alive squid. Concentrate, instead, on the millions of types of shoes the Japanese wear or the clothes that range from traditional Kimonos, New York City tight, expensive high style to the 'metal' look. Notice the street signs….
They mean no peeing or pooping on the street….just a head's up/
And enjoy the absence of fearing you'll be mugged (Ain't gonna happen in Japan…) There's a beauty in the country that is mirrored in the people's hearts. It's a kind, obedient society that honors others as they honor themselves and their heritage.
Our daughter lived in Kitsuki, Japan, where she taught English to middle schoolers who were strictly forbidden to chew gum in school, that a 'high crime.' Imagine this: if a teacher is ever caught driving after drinking the entire staff and children of the school are punished! See? It's all for one and one for all or things get stinky real fast. Japan rows together.
My daughter left her purse on a train station bench and those attendants got her purse back to her days later though she lived in another city. Of course, her items had not been touched.
Kelly lived in a bay comprised of three cities: Kitsuki; Beppu and Oita.
Our daughter lived in Kitsuki, Japan,  which is located approximately where the number '10' is on this map…Swinging south by train leads to Beppu and then to Oita.
The 'hot' fun really begins in Beppu.. The place is smokin'-literally. The city sits on top of 3000 hot, volcanic vents (Bring marshmallows)
We bundled in robes and laid down in hot, black beach sand and listened to the ocean lap the shore twenty feet away as the warming effect soothed our souls. The rest of the day's 90 degree heat felt cool.
I think it was here in, Beppu,  that I had a massage that featured a gal who actually hopped on my back and walked a few miles. Warning: don't do this more than a few times per day-that could get like, really addictive.
On to Oita. (say it fast three times to sound like a tweety bird.)
Monkey Mountain is a famous place near, Oita, Japan. It's teaming with wild monkeys, but a visit to Monkey Mountain doesn't start that way. No, it starts at the base of the 2000 foot high mountain where a quaint train station painted in bright primary colors nestles among a dense jungle greenery-not a monkey to be seen, only a few signs and attendants that understand English who direct people to the train. Of course, this is a jungle train, something you might expect in a Disney safari ride- open air, no glass windows, small cabs that slowly rattle along a twisting, mountain climbing train track.
We finally stopped at the ruins of an ancient temple that looked out over the vast ocean. Again, the 'monkey mountain' thing seemed hardly unique with nary one in sight but for a few, small, cute monkeys. I had to wonder why the signs said, "Do not look monkeys in the eye?"
"What monkeys?" I had to ask. Then someone hit a huge gong.
The entire landscape that I'd mistaken for jungle turned out to be made of monkeys!!!!
A few thousand monkeys…
"I'm not looking; I'm not looking; I'm not looking…." Not a time to play, Peek-a-boo.
All of this was hysterical-like my wife. Still, we survived but as much as I enjoyed this my wife says, 'Never again,' and she hardly appreciated the monkey beaded small change purse I'd secretly bought her while there-go figure!
Japan is a beautiful country for Americans to visit. Their society has  so much to teach us. For one: respect, respect for the land, ourselves and others. I grimace to realize how much we as American's have missed as I count the cigarette butts in the beach sands of Florida. The world isn't really our ash tray. But I digress…
Somehow, in the vast scheme of things Japan has realized as a country that they were as responsible for Hiroshima as the United States was, that World War is a 'no one is innocent' thing. "All are punished."* The people here hold life dearly, and respect every step they take.
The beauty of Japan is truly unbelievable.
cheers
Franque23
*Shakespeare
(Click the pic for a larger view.)
I've seen London and I've seen France, plus a whole bunch of ladies underpants-in store windows that is. Thing is, oddly, the most risqué undies I've seen while traveling London, Paris-should I mention Ireland- has been right here in Ludwigsburg, Germany, but I'm not gonna split hairs over the matter.
Once I tore my vision away from the panties it became apparent that a city lined by low buildings with low profiles of less than six or so stories high gives light to the people who live there. I've no good answer, not for now, for those who protest about the agonizing cost of transport should cities sprawl beyond reason via low profiles not to mention the pollution caused by the added miles of commute.  Example: how could New York City be spread out? The countryside would morph into houses, roads and gas stations? How could any low city profiles work? This is the question mankind must answer if you ask me.  Why, you might ask? I've seen the light after visiting London, Ireland, Paris and now Ludwigsburg, Germany: that's the answer.
This is Dublin, Ireland.
A low profile is key for any city. The trick to a happy populace is to not have high-rise buildings blocking the sunlight, flat-out period, end of story. It's an abstract concept but real. Urban streets  lined by four to six-story high buildings allow the sun in, the trees to grow and the people to breathe easy. Many consider themselves 'Urbanity,' but I say most of those who do have truly forgotten or never experience the freedom vast open skies and spaces can give to the human spirit.
Think I'll get off this horse and ride another: my family's castle. We went to Germany to see it.
How is this related to me? Quick and dirty, around 1750 Karl Eugen (1728-1793) became king of the Baden-Ludwigsburg-Wurttemberg region at age 16. This region included much of what is today Germany as well as a small section of France(Alsace). Karl Eugen's arranged married worked for 3 years before this couple in power decided to part ways forever though not divorced. Karl's wife moved out of the country. This left Karl Eugen immensely powerful, rich and, well, young for what turned out to be his next ten years of  foot-loose and fancy-free life. This sort of perfect storm that ensued entailed Karl's money, his power, his love for Italian Opera singers and dancers and the lack of condemns…all this participated the birth of many illegitimate children-sometimes as many as 3 children by one woman- and all of them lacked the real title of heir. Karl looked throughout his kingdom and found a vacant royal title(one whose heirs had died leaving the title and name open.) In 1660 the Von Franquemont castle still stood in Baden but by the mid 1750 it was in ruins and the Von Franquemont's deceased. Karl Eugen as Duke of the land bought this vacant title and gave the name and title, Von Franquemont, to all of his illegitimate children along with the proclamation of Nobility.
Many statesmen back then thought Karl Eugen, Duke of the Wurttemberg region, was young, wild and crazy, inappropriate, wasteful, a womanizer and fan of radical dance and music.
Me? I think it was sorta like the old calling the up and coming(no pun) youth names…Like producers did to Elvis. Did you know cameras were forced to not show Elvis move-wiggle- his legs on TV in fear  that impressionable young ladies might go mad?
anyway…….
Boom! Those with my family name, sans the 'Von,' are, in fact, nobility. All by proclamation. How cool is that? But I don't let it go to my head….
I hardly even think about it….
….unless my toes haven't been washed or the service is slow. Only the little things get to me.
And my children don't harp on about being the off-spring of a great-grandson so many times over of a German Duke.
e
My daughter wearing her every day ol' crown.
The entire extended family rarely lets people know unless they don't ask that we're Nobility-it's all kept on the down low.
This is why the next post will be more shots of our ancestor's castle(s)—as in five— it's all hush-hush. However, touring one of them with Eberhard, his wife, and with this man was quite unique….
This man! You'll never guess his claim to fame. All of this and that soon…
Cheers, your humble servant and Great, Great, waaaay Great Grandson of a Duke-
Currently, I have a three book series, The avatar Magic series, published on kindle.
This is Jed Franquemont's review of book one—-

"

Everybody knows that I spend inordinate amount of time reading fiction. What I like best is scifi, spies, and sex. My cousin, 

Gerald Franquemont

, has written a novel with me in mind. Avatar Magic is a wonderful read and is available on Kindle for $4.95. Cuz

has really amazed me with his first novel. I can't wait for the next one."  2013
Bk 1-https://www.amazon.com/AVATAR-MAGIC-Avatar-Magic-Book-ebook/dp/B00B0NYO80/
Bk 2-https://www.amazon.com/gp/product/B00KXMIIOK/ref=series_rw_dp_sw
Bk 3-https://www.amazon.com/gp/product/B018RX67BW/ref=series_rw_dp_sw
The trilogy makes great holiday reading-a nice Romance and Sci-Fi jaunt around the world
Cheers from my bulletin board to you!
Franque23
(Thanks to Tom Morgan, Greg and others who try to keep me up to speed…..)
That's right. This article re-post is from the BrietBart as sent to me from a 'Right' leaning cousin of mine who  I have quoted in globs before. I remain firm: each issue has more than two sides. This is why inquiring minds should be aware of as much information as possible when trying to pick a position to embrace-fact check, double-check, maybe wait a few days for 'things' to fall out before going whole hog one way or another.
Note- Me? I don't get into debating if Climate Change is real or not; let the Eons decide. The governmental issue we should be debating is whether or not we want to pollute our environment or not?!?!? Do we as a people think it wise to pour tons of pollutants into the air we breath and poison or lakes, rivers, streams, our drinking water or not?  Do we want EPA regulation or not? This should be our political debate today.
Thing is people get bogged down in something that can never be proven-Climate Change; this is my opinion on the matter. Still, I don't want to pollute our environment; this is my passion.
Here's the article from the 'Right', as promised when I posted the last glob, an article from the ,'Left.' *
"
Since then, that figure has risen to 400 scientific papers.
Can you imagine the misery and consternation and horror this is going to cause in the corrupt, rancid, rent-seeking world of the Climate Industrial Complex?
I can. It will look something like this.
Just to be clear, so the greenies can't bleat about being misrepresented, here is what these various papers say:
Modern temperatures, sea levels, and extreme weather events are neither unusual nor unprecedented.  Many regions of the Earth are cooler now than they have been for most of the last 10,000 years.

Natural factors such as the Sun (106 papers), multi-decadal oceanic-atmospheric oscillations such as the NAO, AMO/PDO, ENSO (37 papers), decadal-scale cloud cover variations, and internal variability in general have exerted a significant influence on weather and climate changes during both the past and present.  Detecting a clear anthropogenic forcing signal amidst the noise of unforced natural variability may therefore be difficult.

And current emissions-mitigation policies, especially related to the advocacy for renewables, are often costly, ineffective, and perhaps even harmful to the environment.  On the other hand, elevated CO2 and a warmer climate provide unheralded benefits to the biosphere (i.e., a greener planet and enhanced crop yields).
In other words, nobody is denying that climate changes, nobody is denying that the planet has warmed by 0.8 degrees C in the last 150 years, while only a handful deny that carbon dioxide (and other greenhouse gases) has the power to influence temperatures.
What they are saying in their different ways is that "global warming" – as in the big scare story that the planet is heating up at a catastrophic unprecedented rate because of man-made CO2 emissions – is bunk; or that the methods being used to combat the problem are bunk.
Here – courtesy of Kenneth Richard, who has waded through them all – are some examples of what they say.
It's the sun, stupid! (106 papers stress solar influence on climate)
It has been widely suggested from both climate modeling and observation data that solar activity plays a key role in driving late Holocene climatic fluctuations by triggering global temperature variability and atmospheric dynamical circulation
Periods with few sunspots are associated with low solar activity and cold climate periods. Periods with many sunspots are associated with high solar activity and warm climate periods.
The main driver of the large-scale character of the warm and cold episodes may be changes in the solar activity
Climate influenced by natural oscillation (eg El Nino; La Nina)
 It is well known that most short term global temperature variability is due to the well-defined ENSO natural oscillation
According to our results, the central Mexican climate has been predominantly controlled by the combined influence of the 20-year Pacific Decadal Oscillation (PDO) and the 70-year Atlantic Multidecadal Oscillation (AMO).
Our study demonstrated that floodfrequency and climate changes at centennial-to-millennial time scales in South Korea have been coupled mainly with ENSO activity
Modern climate in phase with natural variability
20th century precipitation variability in southern Tibet falls within the range of natural variability in the last 4100 yr, and does not show a clear trend of increasing precipitation as projected by models
Overall, the inter-annual and inter-decadal variability of rainfall and runoff observed in the modern record (Coefficient of Variation (CV) of 22% for rainfall, 42% for runoff) is similar to the variability experienced over the last 500 years (CV of 21% for rainfall and 36% for runoff). 
Volcano/Tectonic Influence on Climate
This yields a coefficient of determination of .662, indicating that HGFA [high geothermal flux area] seismicity accounts for roughly two-thirds of the variation in global temperatures since 1979.
[M]ore than half of the agricultural crises in the study region can be associated with cooling caused by volcanism.
Greenhouse Effect Not the Main Driver of Climate
This paper demonstrates that globalwarming can be explained without recourse to the greenhouse theory
…No evidence is found that changes in atmospheric CO2 are related to fossil fuel emissions at an annual time scale.
 Our results permit to conclude that CO2 is a very weak greenhouse gas and cannot be accepted as the main driver of climate change
Climate Models are Unreliable/The Pause is Real
The science publication Nature Climate Change this year published a study demonstrating Earth this century warmed substantially less than computer-generated climate models predict. Unfortunately for public knowledge, such findings don't appear in the news.
Observations indicate that the Arctic sea ice cover is rapidly retreating while the Antarctic sea ice cover is steadily expanding. State-of-the-art climate models, by contrast, typically simulate a moderate decrease in both the Arctic and Antarctic sea ice covers.
 We conclude that climate bias-induced uncertainties must be decreased to make accurate coupled atmosphere-carbon cycle projections.
Despite the ongoing increase in atmospheric greenhouse gases, the global mean surface temperature (GMST) has remained rather steady and has even decreased in the central and eastern Pacific since 1998. This cooling trend is referred to as the global "warming hiatus"
Renewable Energy/Climate Policies are Failing
 [A] preindustrial climate may remain a policy goal, but it is unachievable in reality
While many modelled scenarios have been published claiming to show that a 100% renewable electricity system is achievable, there is no empirical or historical evidence that demonstrates that such systems are in fact feasible.
The total social costs of ethanol blends are higher than that of gasoline, due in part to higher life-cycle emissions of non-GHG pollutants and higher health and mortality costs per unit.
BEVs [Battery Electric Vehicles] are designed to obtain more environmental benefits, but the energy consumption and GHG emissions of BEV production are much larger than those of ICEV [Internal Combustion Engine Vehicles] production in China.
Wind Power Harming the Environment
Our resultssuggest that wind energy development may pose a substantial threat to migratory bats in North America.
The research indicates that there will be 43 million tonnes of blade waste worldwide by 2050 with China possessing 40% of the waste, Europe 25%, the United States 16% and the rest of the world 19%.
Numerous wind farms are planned in a region hosting the only cinereous vulture population in south-eastern Europe […]

[…] Even under the most optimistic scenario whereby authorized proposals will not collectively exceed the national target for wind harnessing in the study area (960 MW), cumulative collision mortality would still be high (17% of current population) and likely lead to population extinction.
In 2016 there were 500 peer-reviewed scientific papers published in scholarly journals (Part 1, Part 2, Part 3) challenging "consensus" climate science.
Together with these 400 new papers, that makes 900 science papers in the last two years casting doubt on global warming."
That's it for now…
Cheers.
Franque23
*     http://www.breitbart.com/big-government/2017/10/24/delingpole-now-400-scientific-papers-in-2017-say-global-warming-is-a-myth/
I do wonder. So much has happened in the past-the Tea Pot Dome scandal really happened and much more. Still, I've this bad headache screaming between my ears that America's open political arena is being continually hemmed into secrecy while the Media is being pushed further away when it attempts to tell the American People what the truth is about our Government.*
There are several ways to go with this political circus taking place in Washington that many American's can't bear to watch.  And a further posting soon from the 'Right' media is called for since the Guardian, cited here, is considered by most to be a liberal, left-wing informational source. Thing is, this article doesn't deal in opinions, just the facts, and those facts are alarming for America.
https://www.theguardian.com/us-news/2017/oct/22/trumps-secretive-voter-panel-is-keeping-own-members-in-the

"Trump administration
Trump's secretive voter fraud panel is keeping own members in the dark
Commission member 'completely uninformed' of its activities
Requests from senators and others for information ignored
Associated Press in Washington
Monday 23 October 2017 01.51 AEDT
Donald Trump's advisory commission on election integrity has integrity questions of its own – with some of its own members raising concerns about its secretive operations.
Democrats in the Senate are requesting a government investigation of the commission for ignoring formal requests from Congress. This week, two members sent letters to commission staff complaining about a lack of information about the panel's agenda and demanding answers about its activities.
In a letter sent on 17 October, Maine's secretary of state, Matthew Dunlap, said he was not being made aware of information pertaining to the commission and requested copies of all correspondence between its members since Trump signed the executive order creating it in May.
"I am in a position where I feel compelled to inquire after the work of the commission upon which I am sworn to serve, and am yet completely uninformed as to its activities," Dunlap wrote in his letter to Andrew Kossack, the commission's executive director.
Dunlap said he had received no information about research or activities since the last commission meeting, on 12 September. He continued to receive media inquiries about commission developments, he said, "that I as a commissioner am blind to".
A commissioner from Alabama, Jefferson County probate judge Alan L King, said he sent a similar letter late last week. He said the only information he had received since the September meeting was an email informing him of the death of another commissioner, former Arkansas state lawmaker David Dunn.
"Here I am on this high-level government committee and I don't know when the next meetings are or how many meetings there will be," he said. "I am in the dark on what will happen from this point on, to tell you the truth."
King and Dunlap are two of four Democrats on the 11-member commission. J Christian Adams, a commission member who was a justice department attorney under George W Bush, said in an email all commissioners received the same information.
"Once upon a time election integrity was bipartisan," Adams wrote. "Apparently not all agree. That's a shame."
Requests for comment sent to Kossack and the commission's vice-chairman, the Kansas secretary of state, Kris Kobach, were not returned. The commission is chaired by Vice-President Mike Pence.
Critics say Trump is using the commission to find support for his unsubstantiated claims that widespread voter fraud cost him the popular vote in the 2016 election. Hillary Clinton received 2.8 million more votes nationwide than Trump, who won the presidency in the electoral college.
While there have been isolated cases of voter fraud in the US, there is no evidence of it being a widespread problem.
Critics argue Trump's commission is stacked with people who favor voting restrictions rather than those who want to expand access, and that the commission has a predetermined agenda that will result in recommendations making it more difficult for people to register to vote, stay registered and cast ballots.
Its first significant action was to request information about all registered voters in every state, including partial social security numbers, dates of birth, addresses and voting history. The commission scaled back its request after stinging criticism. A tally by Associated Press reporters shows that 15 states denied the request.
In August, the AP filed a records request with the commission under the federal Freedom of Information Act, which specifies that agencies including presidential commissions have 20 business days to respond or 10 calendar days if the request was filed on an expedited basis, as the AP's was. The AP has received no response.
The commission's secrecy prompted a lawsuit by the Lawyers' Committee for Civil Rights Under Law, which alleges it is violating federal open meetings and disclosure laws. The group's executive director, Kristen Clarke, said she was hard-pressed to think of another commission that had acted in such secrecy.
"We have found that in every respect this commission has been carrying out its activities in an almost covert fashion," she said.
States fight Trump commission's effort to gather voters' personal data
The lack of openness even applies to members of Congress. Democratic senators have filed at least five requests for information with the commission since June. A 12 September follow-up letter noted that none of those had received a response.
"The commission has not responded to a single letter from senators with oversight jurisdiction over the commission and continues to be rebuked for its questionable activities," said the letter, written by Amy Klobuchar of Minnesota and Sheldon Whitehouse of Rhode Island.
Last week, three Democrats wrote to the Government Accountability Office seeking an investigation into the commission. The letter signed by Klobuchar, Michael Bennet of Colorado and Cory Booker of New Jersey cited a lack of transparency on the commission and concern that its conclusions would diminish confidence in the democratic process.
"It is incredible that they are not responding to any of this stuff, and that's why it's appropriate for GAO to take a look," Bennet said."
So our election process is under review by a board cloaked beneath secrecy even between its own members? We don't have America without free and open election period.
If you are concerned about this matter contact your representative and then the ones mentioned below who are working for all of us.
Please tell other people who you think would be interested.
Contact Mathew Dunlap Maine sec of state for pursuing  this matter,. He is a member of the voting fraud committee and is not getting info.
A commissioner from Alabama, Jefferson County probate judge Alan L King, said he sent a similar letter late last week.
(Here is his statement earlier on  that got him on the committee from a bio  on google….
"But King, the chief election officer and probate judge for Jefferson County, let the commission know how he felt about what he sees as an effort to keep people from voting rather than expanding the right to vote."
"It is my sincere hope and prayer that this Commission will focus on the real election issues facing the United States of America, including alleged 'hacking' by the Russians, instead of spending precious time focusing on non-issues to deprive American citizens from voting," King, a Democrat, stated in a recent 5-page report to the panel."
and….
"The lack of openness even applies to members of Congress. Democratic senators have filed at least five requests for information with the commission since June. A 12 September follow-up letter noted that none of those had received a response."
"The commission has not responded to a single letter from senators with oversight jurisdiction over the commission and continues to be rebuked for its questionable activities," said the letter, written by Amy Klobuchar of Minnesota and Sheldon Whitehouse of Rhode Island. "
It seems this committee gathers information on voters, and we've no idea why or what they intend to do with our names, addresses, voter affiliation, social security numbers, income and workplace. Does that sound above board to you? American's from all sides need to join in this struggle to free up our election process, and keep the Sunshine in Washington…
Politics as usual? I don't think so.
Your Thoughts?
Franque23
Thanks to reader, Mary, for forwarding most of this information to me from other postings…..
The Crown Jewels stay in Buckingham Palace in England, but the Irish have the Emerald Isle. Forgotten by modern convenience, this diamond in the rough answers to no one's price but stands apart as a land unto its truth. That truth grows from three million year old Cliffs of Moher to the west, a well seasoned Guinness to the east, the snows of the north and the continual blow of the south.  Within it all, Ireland remains on jealous guard of its secret, one you will come to know should you go.
Ireland's earth-bound honesty whispers as the morning dew drops sparkle upon the long bladed grass, races between the hedgerows and stony rock walls, up the hillsides and down into the valley of your heart. The truth cannot be denied: by taking on less, Ireland is so much more.
Of course, the matter is Ireland and there is so much to consider. But, diddly diddly this or diddleydee that, Ireland is waiting to collect your spirit, to open your heart so your eyes can see the beauty of Life once more. It's up to you whether or not you answer the call, and it's why I think those who can should visit Ireland while young enough to still have stars in their eyes, no matter how old.
While traversing this Emerald we saw two hundred miles of land all dotted by small farms, no large factories, or conglomerate farming enterprises, no GMO fields and, btw, nary a stop light. In fact, the major crop of Ireland is grass-not the kind smoked- but green, flowing grass, field after field, and all raised to feed the sheep, cattle and pigs through the winter months. It's a wonder to know that through Ireland, the country, the winter months dip about ten degrees below the summer temperatures which are mild.
Picture this: in most restaurants in Ireland the distance the food you order was grown, raised or harvested is listed next to the menu item. Imagine. Most often the food I ordered had come from less than fifty miles from my very seat! The greatest distance I remember food coming from the restaurant I was sitting in is one hundred and fifty miles. See? Ireland gives a whole new meaning to, 'Fresh Market.'
Yes, the men seem to drink a tad much very often but the women we spoke to mostly said, "I don't drink at all." It makes sense: someone in the household has to know what day it is right? Nah, really, there seemed no regret on either of the part of the Irish men or women when it came to drinking—the Isle is too beautiful for regrets. There's too little space between the sunshine and the shadows of the hardworking people to waste time on fantasy.
One Barmaid, so kind to give me a free Guinness since she had the best in all of Ireland, told us, " No, if you get drunk in our village there's no taxi so a friend has to drive you home or I will. Oh, we have a taxi stand down the road, but good luck ever finding one there-it never happens." Curious, my wife asked her what there was for us to see or do in the quaint little town. She thought in earnest and then answered with a broad smile, "Honest, I can't think of a thing."
If ever it's been a struggle to live the salty life here you'd never know. The green fields, abundant sky and whipping wind weave together a different tune, the diddly diddly of Life. No wonder people have fought to preserve this land; it holds the touch that kisses back privately to any heart that will listen.
Go hear the music.
Franque23
My friend and first reader, Barbara, sent me this a few days ago. This week with so many extremely bad things happening around the globe I think it's best to step back and see who's on second, or what might have come next if Abbott and Costello were alive today!
You have to be old enough to remember Abbott and Costello, and too old to REALLY understand computers, to fully appreciate this. For those of us who sometimes get flustered by our computers, please read on…
If Bud Abbott and Lou Costello were alive today, their infamous sketch, 'Who's on First?' might have turned out something like this:
COSTELLO CALLS TO BUY A COMPUTER FROM ABBOTT
ABBOTT: Super Duper computer store. Can I help you?
COSTELLO: Thanks I'm setting up an office in my den and I'm thinking about buying a computer.
ABBOTT: Mac?
COSTELLO: No, the name's Lou.
ABBOTT: Your computer?
COSTELLO: I don't own a computer. I want to buy one.
ABBOTT: Mac?
COSTELLO: I told you, my name's Lou.
ABBOTT: What about Windows?
COSTELLO: Why? Will it get stuffy in here?
ABBOTT: Do you want a computer with Windows?
COSTELLO: I don't know.. What will I see when I look at the windows?
ABBOTT: Wallpaper.
COSTELLO: Never mind the windows. I need a computer and software.
ABBOTT: Software for Windows?
COSTELLO: No. On the computer! I need something I can use to write proposals, track expenses and run my business. What do you have?
ABBOTT: Office.
COSTELLO: Yeah, for my office. Can you recommend anything?
ABBOTT: I just did.
COSTELLO: You just did what?
ABBOTT: Recommend something.
COSTELLO: You recommended something?
ABBOTT: Yes.
COSTELLO: For my office?
ABBOTT: Yes.
COSTELLO: OK, what did you recommend for my office?
ABBOTT: Office.
COSTELLO: Yes, for my office!
ABBOTT: I recommend Office with Windows.
COSTELLO: I already have an office with windows! OK, let's just say I'm sitting at my computer and I want to type a proposal. What do I need?
ABBOTT: Word.
COSTELLO: What word?
ABBOTT: Word in Office.
COSTELLO: The only word in office is office.
ABBOTT: The Word in Office for Windows.
COSTELLO: Which word in office for windows?
ABBOTT: The Word you get when you click the blue 'W'.
COSTELLO: I'm going to click your blue 'w' if you don't start with some straight answers. What about financial bookkeeping? You have anything I can track my money with?
ABBOTT: Money.
COSTELLO: That's right. What do you have?
ABBOTT: Money.
COSTELLO: I need money to track my money?
ABBOTT: It comes bundled with your computer.
COSTELLO: What's bundled with my computer?
ABBOTT: Money.
COSTELLO: Money comes with my computer?
ABBOTT: Yes. No extra charge.
COSTELLO: I get a bundle of money with my computer? How much?
ABBOTT: One copy.
COSTELLO: Isn't it illegal to copy money?
ABBOTT: Microsoft gave us a license to copy Money.
COSTELLO: They can give you a license to copy money?
ABBOTT: Why not? THEY OWN IT!
(A few days later)
ABBOTT: Super Duper computer store. Can I help you?
COSTELLO: How do I turn my computer off?
ABBOTT: Click on 'START'….. ……..
Thanks again to Barbara for this. laughter can help.
Here's to all of us.
Franque23
This Town's Walmart Was ABANDONED. What They Did Inside? Oh My Gosh!!!
(This article and the pictures written by another are from 2012. Maybe you've seen this, but if not I thought it too great to not pass along.)
This will be my last post for weeks, and it's fitting that it's about a huge Library of unusual circumstance. I've worked at our Library for the past 22 years and always have admired how we strive to keep the community informed through open access to information. This library in the story, like ours,  is a real  community effort, a great undertaking with surprising results. I hope you enjoy this feel good story.
"A lot of people, including myself, are fascinated with abandoned locations. We've been lucky enough to actually write about a few of them here at LittleThings: we've seen abandoned resorts, stadiums, psychiatric hospitals, and even train cars.
Many times, these buildings will just sit there untouched and slowly fall into ruin. They are often covered in graffiti, decked in spider webs, and they look like something out of a horror film.
McAllen is a town in the southern section of Texas that saw one of its Walmart locations go out of business and sit idle for many years. After the store shuttered, it eventually fell into the property of the city, and the decision was made to turn the building into a public library.
At the size of nearly two-and-a-half football fields, it is now the largest single location public library in the United States.
Learn more about the building by reading below, and please SHARE if you think libraries are a vital part of every city!
Photo Credit: ThinkStock/tupungato
The city had 124,500 empty square feet to utilize.
The firm of Meyer, Scherer and Rockcastle, Ltd. of Minneapolis was brought in to design the interior. The redesign was a smashing success among designers. It won the 2012 Library Interior Design Competition held by the International Interior Design Association.
The remodel was also a success for the library's business. Membership increased by 23 percent the year it opened. It has large children's sections, and even has its own sound proof room for teenagers.
It also features 14 study rooms, 64 computer labs, 10 computer labs for kids, two genealogy labs, and 15 public meetings spaces. It's hard to imagine the library being one of the coolest buildings in town, but that's what happened.
There's even a cafe, art gallery, and used book store.
An auditorium hosts screenings, classes, and lectures on a variety of subjects.
I've always loved the iconic New York Public Library, but this one might be even more impressive.
How many libraries actually have people lining up to get in?
It also hosts an immensely popular farmer's market on weekends. McAllen Farmers Market –     The library has become a major part of the community.
Don't you wish more abandoned spaces could be turned into wonderful things for the community. We definitely need more libraries!
McAllen Public Library!!! 
Community efforts bring such great joy. See you next time-
Franque23.
And oh, please enjoy some of the other 570 posts I've written since 2009 while I go 'Dark' for a few weeks. Byeeeeee
September fourth ends the party of a huge, and odd, festival held in the US of A. It all happens on the Black Rock Desert near Gerlach, Nevada. The Burning Man festival, one where this year a man was truly burned alive as he ran into the flames,  is now a long-standing tradition here in the States.  But, before we get into this, I have to reveal a secret.
About ten years ago I thought I'd heard of the most bizarre festival held anywhere world-wide when my daughter who lived in Japan at the time told me about Japan's Penis Festival. I admit, I was a bit puffed-up to know of this weirdness personified event; I gleefully went around America secretly thinking, " Oh yeah? I know something you don't know."
I mean really, once per year an entire town marches large Penises down the avenue, wearing penises for noses, or hats. arms, worse for their, well, member. And all of this happens while massive crowds watch from the curb sides and chant something akin to, "We love the penis…." It's different from Woodstock-see? 
Reality goes a bit wonkie for the day *
 And, it all makes sense according to the link below **, but I don't see these pops going mainstream in America. Some of it is hard to handle…
Anyway, yep, I figured I had the corner on the market when it came to knowing about the strangest festival going until today, like right now. I flipped through a feature of many photos from this year's, Burning Man Festival, and now, well, I'm not sure what this is?
Maybe, it's a ladies clothing fashion show?
Maybe, the aliens have landed?
Maybe, it's just super hot out there and people have gone a bit south of normal?
Who has time to build these monuments guided by, err, I guess their imagination?
Whatever this is, it's fun to scan the photos in this link and glimpse what 'other' people than me do with their time. And, the 70 thousand who participated in this years' showings seem to have had a heck of a time. It's actually amazing to see…
Cheers-
It's all a bit wacky in the best sorta way. The Burning Man photos of 2017:
https://designyoutrust.com/2017/08/burning-man-2017-stunning-photos-from-the-worlds-biggest-and-craziest-festival/
Franque23
*Extentions from the penis festival….. http://www.news.com.au/travel/travel-ideas/weird-and-wacky/inside-the-festival-of-the-steel-phallus-in-kawasaki-japan/news-story/1e70c04df0268d3184c7baa68dc2c919
** For those who want an in-depth look and reach a better understanding of the cultural forces behind the Penis Festival, this is really good. https://www.youtube.com/watch?v=5HMwASzcdIU