You are currently browsing the category archive for the 'corruption' category.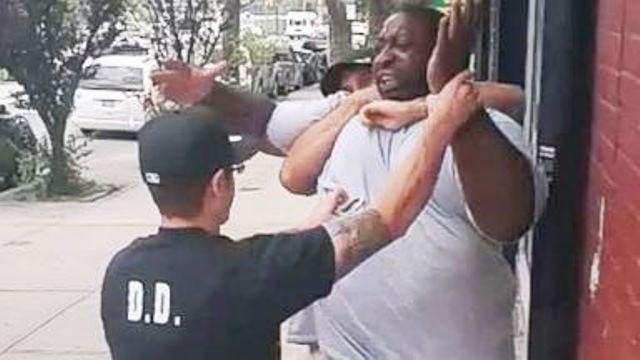 Eric Garner about seven minutes before he is strangled by a choke hold…
Certainly, the Congress is giving the Covid-19 news coverage a run for it's money and it should. Our two political parties are now jabbing back and forth over choke holds and police violence. I have friends and family who are police and they are good, honest, hard working people who make America better for doing the job they do.  Thing is, digging around about crime, social justice and police brutality in America doesn't leave a heap of papers that should be burned but rather, read.
The news on police brutality in America isn't good. Worse, a quick review of just a FEW of the facts related to this issue is mind-boggling; a head shaking awakening that should bring one to their knees in wonderment. How can any of this be true?
Apparently, white men formed working patrols back in the days of slavery to ensure slaves remained on the plantations they were bought to work.  Stepping out of line was not tolerated by these gangs and slaves were often hung if they did.  Going forward in time brings us to the Jim Crow Laws that furthered these gang's involvement in policing black men and their families—none of that was good. By this time, these gang members were part of America's police forces.
It's easy to believe that the advent of Martin Luther King, his marches and speeches, brought a fair amount of civility to race relations in America but they didn't. No, they didn't. In fact, today, right here in America, one in a thousand children born as black men can expect to be shot by police!  So the first thing a black baby boy gets when he's born in America is a sorta lotto type of a ticket—will they be the one shot by police.
Listen, I'm white and I get the shading white people use over their eyes and ears when it comes to minority issues in America.  It's time now to lift those shades and become human once again. As Nancy Pelosi said today in a talk on Capital Hill, George Floyd's 8 minute and 46 second long murder is not a tipping point, but a precipice before America. There have been so many other murders committed by police like Eric Garner's death* that we all saw made no sense. Really. Little, if anything, has been done to right these wrongs.
Even with all the history of how the police formed and performed over the history of America, it's time to not look back but forward to change when it comes to our American Police.
Police have to change.
This is a link to a most informative study on the history of police violence in America and much of it is shocking. Thing is, like any informative writing, it's so much more than one sentence long. So here is the link to the entire piece** but also some very pertinent quotes from the article, a few brief highlights…
**https://www.thepublicdiscourse.com/2020/06/65309/?fbclid=IwAR3EIinsob8i0Y7LIl8nPc4hrm0BmugpxnDC7GS25kNENw_ITTo8k9P6OQ
Just wow on theses three points alone:
"Police violence in America is extraordinary in its intensity. It is disproportionate to the actual threats facing police officers, and it has risen significantly in recent years without apparent justification. Its effects are felt across all racial groups, with non-Hispanic whites making up half of all people killed by police officers, even as African Americans are killed at disproportionately high rates compared to any reasonable baseline…."
"The people police kill are mostly not actual or likely murderers. They are more likely to be people whose police interaction began as a DUI, speeding ticket, public intoxication citation, or domestic disturbance call…"
"Police officers kill about 1,700 Americans every year. In other words, police killings have made up about one out of every twelve violent deaths of Americans between 2010 and 2018. That's including American military deaths in Afghanistan, Iraq, and elsewhere during that window. Indeed, more Americans died at the hands of police officers during that period (about 14,400) than died while on active military duty (about 9,400)."
I grew up respecting the police and still do. But, now, we need to overhaul who is actually on the force, how they got there, what they believe and what have they done in the past. Police have to change.
America has to jump, and in the right direction. Ending choke holds by police on civilians once and for all is that first leap.
Franque23
*
*https://www.youtube.com/watch?v=U0Y3FH9Nb3I
It's always been true that some nursery rhymes are also riddles to solve. Jack and Jill went up the hill but what made Jack fall down?
There's only one suspect mentioned and Jack left her in a heap at the bottom of the hill to get his head repaired. But, we just don't know if Jill is guilty for sure.
Oh Dear, What can the matter be is certainly a question as well as a nursery rhyme.  Me? I'm think Johnny was stepping out at the fair and never meant to bring the flowers home to his gal-a-waiting.
"See ya..later."
Just maybe, North Carolina got it right when they started referring to police as ,'Johnnys.'
It's at least time to ask what our friendly neighborhood police are doing in full riot gear? I don't think they are bringing us baskets of posies.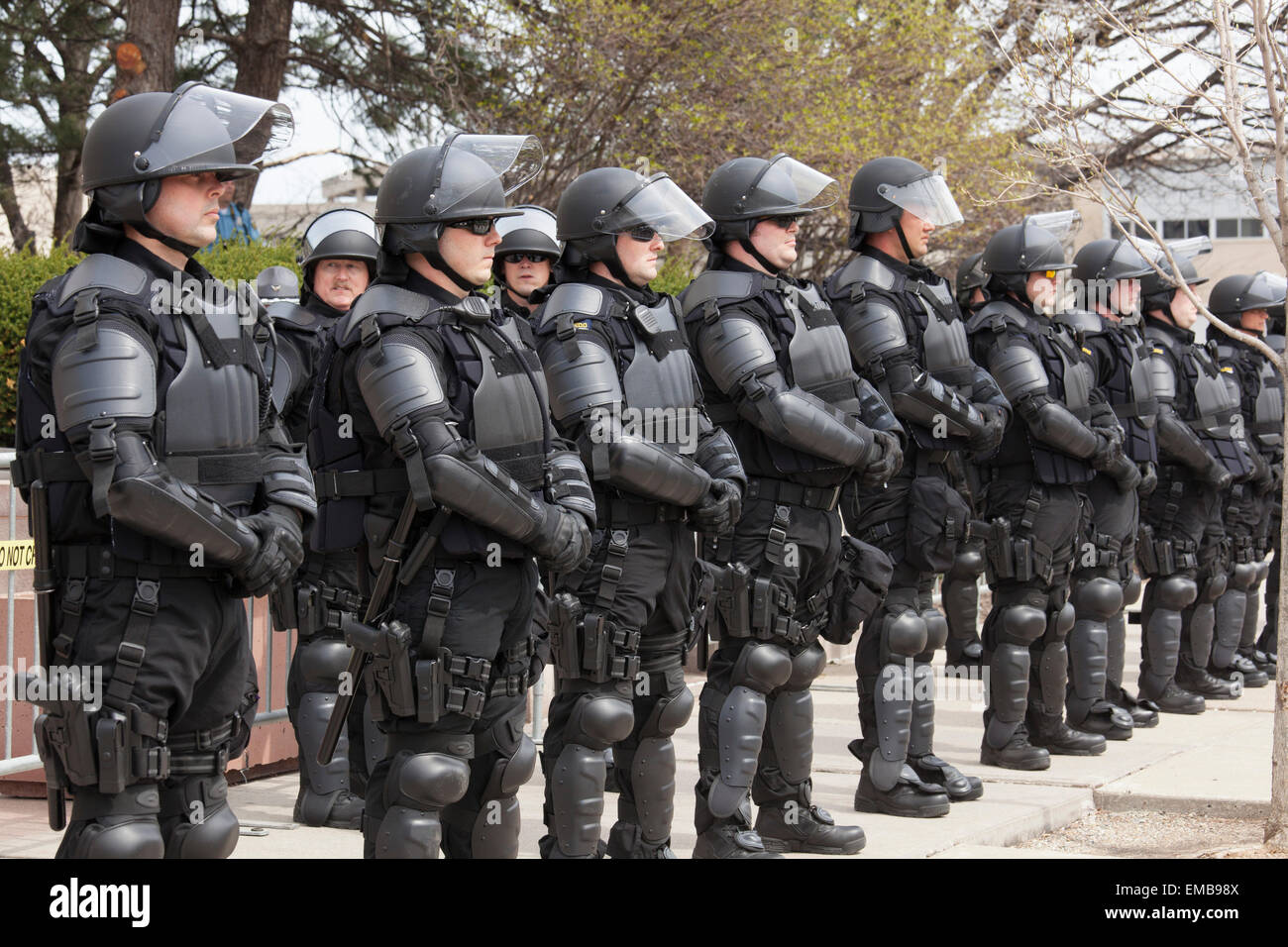 But, let's step back a moment.
Police are being attacked all over our country during this period of rioting. It's easy to imagine this is the result of a conglomerate of knee-jerk reactions to the behaviors of one or a few, 'bad-apples,' among our police force. Those dang bad apples—you know the kind: you've been eating apples all week out the same bag when you reach in for another and it squishes in your fingers. You look into the bag like you'd wished you hadn't done many times before during your life and realize, "Hey, this bag smells like a bag full of farts!" It amazes me how many times I've had this experience with anything rotten, not just apples, but still know I'll do it again in the future.
It can be so hard to spot the bad apples.

Sad.  Anyway, it all got me thinking the problem with America's police force really starts with too many 'bad-apples.' Those bad apples are stinking up the place. Yes, I think too many bad apple cops has been our problem here in America and it's one that we may be able to help fix.
There should be, has got to be, a International data base (or at least, for now, national data base) that 'travels' with anyone working in law enforcement. Basically, this would be an on-line, easy to access data base that shows the complete record of anyone who has ever worked in law enforcement as it pertains to violations of police code of conduct. More, this same data base would list all charges brought up against any individual employed in law enforcement throughout their career whether or not those charges 'stuck.'
Any new hire should be well vetted through this data base before being considered for any job in law enforcement.
We need to know a bad apple when we see one.
There is another skeleton in the closet of our present national police enforcement web that needs to be hung out to dry, rot and disappear: internal police review boards. People all over America will continue to have to collect those garlands of roses, baskets of posies and ribbons any 'Johnny' failed to  bring from the fair since he died on the way home if this process of using police run reviews boards is not changed.
The police internal review boards used all across our country are not working well enough.
Any violation of the law by law enforcement should go before a judge or jury as any other offense by the public would face due process. Police can continue to orchestrate their own reviews of any situation, but cops at any level need to face the people who pay their salary if they are accused of breaking the law.
End police run review boards: they don't work.
Imagine, police run review boards get to decide if a cop is guilty or not of what they are accused of by the public—what could go wrong, right? Just wow! I can't think of a better example of the fox guarding the hen house.
Many findings by police internal review boards are tainted by police preferences; many offenses are 'swept under the rug.' The 'bad-apples' all too often get to stick around to only commit further crimes.
It's all about those bad apples, the mysterious fall Jack took on that hill, the Johnny who never returned from the fair and the justice American victims of police violence have never realized. There will always be questions, but some riddles are easily solved. Currently our American police profile needs to change; we need to weed out what's making so many bad apples in our force. It's not fair to all those millions of cops who truly are good cops.
America and our police force needs to change the tune. https://www.youtube.com/watch?v=H_02N1w5LEk
Franque23
In the middle of so much 89 days after Trump's election, in the middle of escalating nuclear war threats from North Korea, from China explaining to Trump what China's relationship to North Korea may be, from a half a million marching women wearing pussy hats, from illegal executive orders U.S. courts scoffed at and dismissed, from in between the lines of Trump's taxes he won't show, from Trump's 18th green 18 times since Jan. 1st 2017 at the cost of  approx.  $3,470,000 in cold hard tax payer's cash, from the NYC penthouse where Trump's wife hides from him for a cool million of tax money per month, it's all so easy to see why American's were so upset when it came to President Obama.
President Obama was successful, strategic, effective, straight forward, correct, a visionary the world respected and Black. What could be worse?
Recently, it was reported that statistics show the number one issue voters considered when voting for Trump was his lack of blackness*..Here's some true alternative and factual facts:
*https://www.washingtonpost.com/news/monkey-cage/wp/2017/04/17/racism-motivated-trump-voters-more-than-authoritarianism-or-income-inequality/?utm_term=.f7b42116e0b7
"The ANES has been conducted since 1948…..This incredibly rich, publicly funded data source allows us to put elections into historical perspective, examining how much each factor affected the vote in 2016 compared with other recent elections."
AND…
"Since 1988, we've never seen such a clear correspondence between vote choice and racial perceptions."
AND…
"Racial attitudes made a bigger difference in electing Trump than authoritarianism."
Trump's a visionary  in Superman's Bizarro World. He's all about clean coal, can't wait for Melania to take a bath in it, and three major International Oil companies showed their support of this idea by selling all of their oil rich shale holdings in Canada back to that country just this week! It's simple: the entire world, including oil companies, are going to Solar and renewable energy so Trump is backing never-gonna-happen clean coal.
In the mixed-up world of I-can-only-tell-a-lie good ol' honest Abe cheating at golf **Trump finds the more BS he spews and bombs he orders to drop the better his supporters like him!
(Psst…..I find the caption a bit crass.)
But, to be clear, to take the Trump high road, to not talk disparagingly about this President, and I refuse to repeat those who call him a loser of a nit-wit man, let's take a hard look at all those issues President Obama had—he's BLACK, BTW—that rushed this Trump guy, one others have called a grabbing, flim-flam, look at me go(if only), nut-case jerk of a man, into the Presidency.
Here's a few dozen cold, hard facts that should whip up Trump supporters who suffered so much under that black-guy, how dare he, President Obama from Mars.
This is from Seth Meyers:
"Since Trump took office, many of his supporters have been saying "We suffered for 8 years under Obama; now it's your turn". In the immortal words of late night host Seth Meyers, I think it's time for "A Closer Look" at that statement…
So let me ask:
Why have you suffered so?
Gays and Lesbians can now marry and enjoy the benefits they had been deprived of. Has this caused your suffering?
When Obama took office, the Dow was 6,626. Now it is 19,875. Has this caused your suffering?
We had 82 straight months of private sector job growth – the longest streak in the history of the United States. Has this caused your suffering?
Especially considering where the economy was when he took over, an amazing 11.3 million new jobs were created under President Obama (far more than President Bush). Has this caused your suffering?
Obama has taken Unemployment from 10% down to 4.7%. Has this caused your suffering?
Homelessness among US Veterans has dropped by half. Has this caused your suffering?
Obama shut down the US secret overseas prisons. Has this caused your suffering?
President Obama has created a policy for the families of fallen soldiers to have their travel paid for to be there when remains are flown home. Has this caused your suffering?
We landed a rover on Mars. Has this caused your suffering?
He passed the Matthew Shepard Hate Crimes Prevention Act. Has this caused your suffering?
Uninsured adults has decreased to below 10%: 90% of adults are insured – an increase of 20 Million Adults. Has this caused your suffering?
People are now covered for pre-existing conditions. Has this caused your suffering?
Insurance Premiums increased an average of $4,677 from 2002-2008, an increase of 58% under Bush. The growth of these insurance premiums has gone up $4,145 – a slower rate of increase. Has this caused your suffering?
Obama added Billions of dollars to mental health care for our Veterans. Has this caused your suffering?
Consumer confidence has gone from 37.7 to 98.1 during Obama's tenure. Has this caused your suffering?
He passed the Lilly Ledbetter Fair Pay Act. Has this caused your suffering?
His bi-annual Nuclear Summit convinced 16 countries to give up and destroy all their loose nuclear material so it could not be stolen. Has this caused your suffering?
He saved the US Auto industry. American cars sold at the beginning of his term were 10.4M and upon his exit 17.5M. Has this caused your suffering?
The deficit as a percentage of the GDP has gone from 9.8% to 3.2%. Has this caused your suffering?
The deficit itself was cut by $800 Billion Dollars. Has this caused your suffering?
Obama preserved the middle class tax cuts. Has this caused your suffering?
Obama banned solitary confinement for juveniles in federal prisons. Has this caused your suffering?
He signed Credit Card reform so that rates could not be raised without you being notified. Has this caused your suffering?
He outlawed Government contractors from discriminating against LGBT persons. Has this caused your suffering?
He doubled Pell Grants. Has this caused your suffering?
Abortion is down. Has this caused your suffering?
Violent crime is down. Has this caused your suffering?
He overturned the scientific ban on stem cell research. Has this caused your suffering?
He protected Net Neutrality. Has this caused your suffering?
Obamacare has extended the life of the Medicare insurance trust fund (will be solvent until 2030). Has this caused your suffering?
President Obama repealed Don't Ask Don't Tell. Has this caused your suffering?
He banned torture. Has this caused your suffering?
He negotiated with Syria to give up its chemical weapons and they were destroyed. Has this caused your suffering?
Solar and Wind Power are at an all time high. Has this caused your suffering?
High School Graduation rates hit 83% – an all time high. Has this caused your suffering?
Corporate profits are up by 144%. Has this caused your suffering?
He normalized relations with Cuba. Has this caused your suffering?
Reliance on foreign oil is at a 40 year low. Has this caused your suffering?
US Exports are up 28%. Has this caused your suffering?
He appointed the most diverse cabinet ever. Has this caused your suffering?
He reduced the number of troops in both Iraq and Afghanistan. Has this caused your suffering?
Yes, he killed Osama Bin Laden and retrieved all the documents in his possession for analysis. Perhaps THIS caused your suffering?
From an objective standpoint it would appear that the last eight years have seen some great progress and we were saved from a financial collapse. Things are not perfect. Things can always be better. We are on much better footing now than we were in 2008.
I look forward to understanding what caused you to suffer so much under Obama these last eight years."
It's important to remember history, so we can understand the future better. Nukes, death, starving children we won't take in but bomb instead, bankers with a free pass, streams ruined, National parks drilled to hell, mountains leveled and protesters run over legally are all good. It's the black that doesn't mix well in our society. Period, end of story because Trump supporters are an open minded lot, open and full of crap.
Really—when will someone tell Trump he's wearing no clothes? 
Franque23
**"Donald, what he does is he tees off first so we go off to our balls and what do we see but Donald Trump right in the middle of the fairway," De La Hoya said. "He said, 'Hey look, I found my first ball.'"
On the next hole, a par-3, De La Hoya said Trump hit into some bushes and again went ahead of the other players in his cart. When the rest of the group got to the green, he said Trump's ball was 3 feet from the hole.
"And by the way I'm picking it up," De La Hoya quoted Trump as saying. "It's a gimme."
(Bottom line: Our President even cheats at golf.)
(Warning: this post may cause thinking that could in some cases cause drinking, and then drinking again before drinking more. Peeing on your self is common , though you should go outside, don't stand, squat or kneel downhill. If symptoms persist for over five minutes, you're a horse.
THE MOST DANGEROUS SIDE EFFECTS ARE BUT NOT LIMITED TO  seeing repetitive sentences,…
THE MOST DANGEROUS SIDE EFFECTS ARE BUT NOT LIMITED TO  seeing repetitive sentences, an increase in irregular size and depth perception which will soon lead to your head exploding, and it's irreversible, wholly huge, trust me, a done deal.)
How much is a billion? Well,  it weighs 10 tons if only U.S. 100 dollar bills are used to make the sum. And for those who think the US government can't do anything right, you're wrong.  The American Government successfully spends one billion dollars every 2.5 hours.  That's one heck of a spending spree—continually.
When you wish upon a star be sure not to ask for a billion to fall from the sky-that'd make a dent.
Hey buddy, have you got a billion?* Those empty pockets would need good double stitchin'.
A billion here, a billion there. What's money got to do with it?
Trump wants to spend a billion of our money(no,no, Mexico will pay for it laughter line here)to erect 62 miles of his soon to be famous fence. Never mind anyone could climb it, build a twenty-dollar ladder to go over it, or simply walk at 5 miles per hour(normal walking pace)for thirteen hours and then step around its end.
Forget, too, that over 60% of all illegal immigrants in the US have used planes to get into America, or that Mexican cartels build tunnels large enough for small trains and semi's to pass through already.
Alternative solutions to our illegal immigrant population are not productive when you want to spend one billion on a 62 mile long fence.
Thing is, this post has nothing to do with Trump wanting to build an over priced picket fence—trust me. This is MY bible….( don't worry, it's short.)
Chapter 1.Trump did too dismantle Obamacare. ( who knew how easy that would be?)
2. I never said I'd dismantle Obamacare, so there.
3. Mexico will pay for the wall or cover what we are not billed for so cheer up.
4. Illegal immigrants are done for under my illegal bill
5. We will be so tired of winning, we will love losing, more.
6. The pipe line will be built by American steel! ( Secretly, don't cha  love this? I just can't imagine how we'll ship American steel to China and then back again at such a low-cost? Wow. This guy's a deal broken, wait, er, breaker.)
7. I'll cut taxes for the middle class as I raise them–it's a miracle.
8. Don't call me late for dinner,  I'm out golfing though I'm too busy working for you the American  people to ever do it.
THE Wholey, bigly end.
No, there's no need to rattle on about Donald's brain that wouldn't work as a flea bag, never a sieve but maybe a drain, or as a sobering thought or even a broken lie detector, but make one heck of a dream catcher and loose Bannon, I mean, cannon.  That's so out there already.
—everyone knows Donald's adept at accusing everyone under the sun of doing what he is not so secretly doing!
Really, I've heard the premise that every thing Donald claims other people are doing wrong are the exact things he's doing! 'They bugged me!' (While a slew of his associates have met with the Russians to rake through the DNC and release info on Hillary!) I like this one, ' Obama spends so much on vacation….when I'm President I won't even leave the White House! I'll be too busy working….' (Whaahahha…….Donald's gone a-golfing thirteen times since taking office, spending 7.5 million per month so far on those outings!!! They must be working vacations, right?)
See, you can tell what Donald's up to by what he accuses others of doing. Don't know, but I figure he practices his speech blathering in front of a mirror. It's gotta be.
Still, this post isn't about Donald lying to us so we can learn what he's about. No, I promise you, if this glob of a blog hadn't already gone on and on about Donald this entire post would've gone bigly another way. Thing is, I never exactly said anything about making some other point since this is all in writing. NO words here at all.
I have no alternative but to close for now, and make Mexico send me money, maybe.
There's so much to write about Donald each and everyday his side shows are a blogger's heaven. But I refuse to trump Donald's Presidency by exposing, writing, even mentioning, suggesting or remotely inferring that he is, in fact, an idiot with serious head problems and, according to Russian prostitutes who claim to have been hired by Donald, a man who was also wrongfully reported as having a very, tiny, tinsy-winsy dick. No one ever denied Donald hired prostitutes, but the size of his dick is still in doubt. Personally, I think  he's a big one.
But this post has nothing to do with Donald, his lies, his agenda's, the books he never reads and his wife who won't join him in the White House or Spicer, his mis-spokesman, who seems to be about to explode any day now upon the alternative fact press release podium.  No, what I'm talking about is the beautiful Spring weather we're having.
cheers…
Franque23
*Correction, Melania may like jewels:
Moderate conservatives and moderate liberals will converge and form the most powerful, long lasting  political grouping ever congealed in America-that's what's coming next.
Why?
President Trump's appointments are marking the demise of his voting base. True, this end might take years, but he has set that end in stone.  Had President Trump used sound judgement and appointed  moderate, easily accepted people for his appointments, his rise to power and ideologies may have gone on for ten, twenty years or longer.  As it is, he has siphoned the wave of populist reform he rode to the White House by straining it through ill-conceived radical selections for department heads.
President Trump is like a watchmaker whose time has come but the use of  inferior parts will unwind his work.
American voters really do know they can't hunt in an oil field, ski over a pipeline, drink water that is combustible or exchange a pretty face for a gas mask.
Many Americans realize that they may one day be included in the excluded.
American flags will come down when American's realize Trump's pick for the head of the department of labor supports low wages.*
Reform , yes! But not at such the high cost! Misaligned appointments, the unethical selection of partisans who plainly will not advance American values, have inherently laced within this truism: poor appointments will lead to bad decisions. Those bad decisions, in return, will lead to an eventual loss of power within the voting electorate.
Republican's should take heed: what appears to be unifying forces today can be destructive tomorrow. When in a race, always go for the long run.
Moderate, wise appointments will lead to a secure tomorrow, solidify a voting base and ensure solidarity.
President Trump enjoys his image now, but he forgets there is a mirror behind him as well, and that image is still taking shape.
Franque23
*"In a July 2014 op-ed for CNBC, Puzder argued against a mandated minimum-wage increase on the grounds that they reduce entry-level job opportunities for young workers and minorities." cnbc.
It's too late for Trump to shut his barn door mouth…..
Trump paying 25 million to escape(settle) charges on Fraud is not a little or insignificant thing….the BS that Trump's too busy to fight this charge is a load of crap-you know it, I know it, and all his supporters know it…The entire world knows it. His supporters should care. Just how many times has he paid to escape rape charges? This is disgusting…and having to sleep in the White House is all too much for him to handle? There's his respect for American history and to his electors! White House be dammed! That's his motto.* His disdain for the White House quarters speaks to his true lack of interest and commitment to America. Zip, zero, the man couldn't care less about past Presidents and that he's about to be one. Come on electorate,…jack these donkeys —Pence is a madman, but he might at least have the dignity to stay in the most hallowed house in our land. It's the White House for goodness sake! The man and his wife are worse than crazy-they have no empathy, no feeling for this great land and it's people. None.
Trump is a mad man who's appointments mirrors his insanity.  My entire life fighting to save our natural resources and  environment are in the balance, in this man's hands who couldn't care one iota for the Earth, not to mention people.
Oh, and the great save America money President is gonna cost us  one million dollars per day at Trump Towers to protect his wife while charging us, the tax payers. one and one half million dollars per year for the secret service to rent a floor in the same building?
Trump: Screw and worse you, but in other words that are not so offensive to the middle class you are working over as you laugh through your champagne.
Your wife makes a nice pin-up naked model I suppose,,but she hasn't got a lick of sense… she's a numb nut who copied Michelle's Obama's speech for her own… how dumb is that? https://www.theguardian.com/us-news/video/2016/jul/19/compare-melania-trumps-speech-with-michelle-obamas-2008-address-video
When will people care that Trump and his wife are phonies? Complete liars, fakes, fools?
You know what? My Republican friends, you have crossed the line of reason every time you say, "Wait and see." Or, "It might not be so bad."
Bull dung extremists, KKK, radical right, so-called centralist's, crusading evangelists and  whack jobs-we don't have to wait to see what a disaster you have elected as President===this man is a lunatic…and you know It! This election is the most disgusting turn of events I've ever seen in America…
Few claimed to have liked hearing Trump say that when it comes to women, "I grab them by the pus?y." Thing is, without any checks and balances left in the Congress, Trump's got us by the 'balls,' too.
Dump Trump,,,then can Pence. America and the World can only hope.
Franque23
*To be fair, some of this post was written a few weeks ago, and Trump may have since softened on the idea of at least occasionally gracing our White House with his presence. Imagine: an American President who stays in the White House! Since when has that happened?
When I was young, I dreamt I was an Indian. Not once or twice, but often. No one used the term, Native American, not back then, not that I knew. Us white folks simply called the red skinned tent dwelling people, Indians. I held these people in admiration, so swift, one with nature, self sufficient and efficient, they were a people worthy of my fondest thoughts.
I was always a scout. Sleek, sure footed but with the lightest step, I'd climb into a sweet smelling pine to perch high above. There I'd feel the wind with my heart. I'd hear the hawks, the hoot of an owl and squawks of crow.  The blue sky seemed a blanket; the sun laughed.  Leaves rustled while distant hills resembled multi-colored twisted taffy.  The green grasses bent and showed trails of white tailed deer, buffaloes and rabbit runs. The land was clear of danger, resiliently, so peaceful. Scouting was my duty; there were many loved ones back home. Odd, but I never, not ever, saw the end of this dream-I never even climbed down.
This November bulletin board is to reach out to my dreams..
It was only fitting, a magical loop, that brought a pure-blood Cherokee to my side during my college years.  Jana's father had been a scout in World War II; scrap-metal scars remained on his face. They had horses. At a nearby horse show I stood in a circle that included Jackie Kennedy, all by chance, and that seems a dream now. What doesn't seem a dream are words Jana spoke one day as we drove back to college after a spring vacation.
"When I was young, " Jana confided, " I used to wish I was black, not Indian."
"Black?" I had to have sounded dumbfounded.
"Yes. Blacks were much better liked in grade school." I glanced at Jana- her head was bent down.
Years later, it strikes me that Jana couldn't even dream of being white as a child-she dare not; that would be too much to even wish.
How different our childhood dreams had been.
 another view…
That she became second in charge of Washington's Native America bureau under  President Reagan is a credit to her keen efforts, endurance and focus to help her native people. Maybe, this is America at it's best: if you really try, and never give up, good things can happen.
Thing is, as I heard slanderous words spit this election cycle at people because of their ethnicity it gave me pause, a pain. We were all children once. Children with dreams and hopes-most adults never truly forget those wondrous moments. To have those aspirations sliced apart by loose-lipped fools is more than problematic, it's wrong on so many levels and in so many ways.
America, we can do so much better. Yes, we can. One day children will not dream of being another color. One day, children's hearts will soar above the tree tops because of who they are and for what they may become- leaders, inventors, mangers, representative and yes, even President.  People my age, older and younger, we must all remember that dream.
In a way, I'm still a scout in my heart.
I'm looking for that dream to come back. Maybe, Trump is right? We do need to make America great again, but not with arrows of division, looks that could kill or with minds full of hate. Not by tearing apart our environment.
It's time for America to dream and to make those dreams come true. Time will tell.
Now? It's Native American Month, and Native Americans from many tribes are being pepper sprayed-so much worse- at Standing Rock. Sometimes, the truth seems too much to bear. That's the bare facts. If only it could stop.
Franque23
In many ways- Native Americans are still showing us the way.
We have such a long way to go.
Keep the faith –
Franque23
To list a few….
Obamacare
détente
Give Me your tired and your poor
Women's Rights to equal pay
Women's right to have abortions in most cases
Current Social Security retirement age
Some amount of Social Security Check
A major part of the funding for the EPA
Emission controls for cars a business(The Clean Air Act)
A better, standard minimum wage
Wall street regulations
Union Rights to organize
Defined Pensions for Workers
National Park funding
Alaskan Pipeline resistance
Taxes on the Rich
What we get in return?
A President who is inexperienced in the field of World-Wide politics
A President who  seems unaware of people's constitutional rights and the workings of the U.S. Government
The NRA ( A gun in every closet)
A President who has called some women pigs, dogs and worse.
A President who gloated after 9/11 since the event would make him money
A President who mused how the housing crash and economic crash in the U.S. several years ago would make him money.
A President who is against environmental protections
A President who has gone bankrupt numerous times.
A President who will soon address in court accusations of Fraud (Trump University) and rape charges.
There will be a Wall we will pay for
A First lady who has posed naked for tabloids. ( Not a crime, but is this appropriate considering the stature of the position?)
One more takeaway
You can only squeeze the middle class workers so much and for so long via both political party's actions before that electorate is willing to shoot themselves in the foot rather than vote for an ongoing economic travesty. 
The day is done; our country's course is set for the foreseeable future.
Advice for President Obama: 
Sign as many (a thousand or more) Executive Orders between now and January. This might slow that foreseeable future of a beast down.
Franque23.
Tonight is the last debate, and I'm wondering just how 'BIG' it will be? Will the discussion be about policy and new ideas, or will it sink into the muck of He/She said this or did that? I'd like Trump to stop saying "Trust Me" and tell me why I should.
You know what? I Don't trust Trump.
I'm for Hillary but I've got a question. Of all the claims Trump made about her that were found to be untrue by fact checkers, why didn't anyone fact check Trump's claim that Hillary was the Devil?!?!? Oh bother. You'd think someone would look that one over first—seems important.
No, in the end the discussion about Hillary's morals and the past charges against her, no matter how vetted, play to Trump's advantage.
Maybe the bottom line of the muck is Bill got off and Trump may not.
Personally, though,  I wouldn't have smoked that cigar with Bill even though Monica was a consenting adult at the time, and people have done much worse with consenting adults.
This year's election muck  is smeared anyway you look at it: Trump's constituency will not go away after this election….they may still hold over 35% of the votes….this group, parts of it, are a bit off in my estimation-maybe way scary radical. Still, they represent a segment of society other Americans will have to deal with; we'll have to find some sort of middle ground where we can all stand together and work side-by-side after this election.
I'm thinking after Hillary gets in we will have a few tough years of contraction as many have suggested, and then a recovery. Things could be worse.  
Trump put his foot in his mouth, period. Palin could see Russia from her porch and there was Howard Dean's whoop…These are the phrases that etch the paths of history. Sometimes, the words make the, 'Man.'
I am proud of anyone for wobbling a bit off Trump after hearing the tapes. Some are getting on the Trump Train Dump. Honestly, I think being born so rich has kept Trump from being able, or needing to, mature past a Jr. High school locker room level. I'm sad for him. I know he's lived the life of a king, but the best part of life is trying to mature as a  spirit. It seems Trump will never use the chance.
Maybe I'm overboard, but I'm starting to feel bad about squashing centipedes. So I feel like I'm hearing the verbosity of a lost soul, a wasted life, when I listen to Trump rant and rage on so many people and topics. Again, it's a downer.
Trump is running for President. This is to his credit. The trouble is he needs a shrink not the Oval Office.
I've one more question(for now).
Will vulgar become vogue? The Italian parliament ruled just this year that it's legal to publicly masturbate as long as children aren't watching…odd. But, it's another useless law. What good does that law do a guy after he's gone blind? Yes, I'm assuming it will be the men who take 'advantage' of this new law in Italy-go figure.
Words can set precedent, Donald! And oddly, that word sounds like….?*
She's climbed the hill and soon Hillary will be President. Then, she can toot her horn(s)-as if.
Franque23
* Hint: Presi****.

My Avatar Magic series is out on Kindle now….here are the three links to each book..I do hope you'll spread the word and enjoy these writings.
The library district I work for, The Alachua County Library District in Florida, has made the national news? Usually when this happens we make feel good, happy days, we're one of the ten best libraries in the country type of news. Not today.
To be specific, the story about our library district refers to a patron who claims our buying preferences are bias, tainted with a prejudice, a mess of a heap of spending that leans towards liberal material  purchases while giving the thumbs down to books or media that favors the conservative right.
The book in question is, Clinton Cash, the graphic novel version.  The headlines on the matter state that "A Florida Library Bans book…." Below is the actual immediate follow-up to the headline.
The Alachua County Library District denied Alachua County resident Ann Lhota's request to make Clinton Cash: A Graphic Novel available to borrow."
Let's be clear—Not buying a book for the library shelves is a far cry from  banning a book, but there's so much more that goes with this story, and none of it is being discussed in the news stories.  Not only has our library district not banned this book, we own ten or more copies of the book, just not the graphic novel format. The Alachua County Library owns this book.
It is relevant to note that only 60 libraries nation-wide have bought this book in the graphic novel format. Why? This  I can't answer, but it's clear that 99% of library purchase departments country-wide deem buying this book a poor use of tax payer's money. This basically means the purchase departments for libraries across the county don't think the graphic novel will circulated enough to be worth its cost. In our case, the hard print version of this book has not circulated well up to this date-that could change with all the commotion this so-called news story has created.
It's also important to note the Alachua County library has actually bought 35 of 39 purchase requests this patron has made over the past two years. Actually, this is an astonishing number of purchase requests for any one patron to make within a two-year period. I think it nice that she is so motivated but it's even more mind-blowing that our purchase department has bought such a high number of her book request! Why this one book is stuck in her craw I can't say…but her complaints on this matter have been as highly motivated as her interest in submitting purchase requests.
Ann Lhots has complained to town commissioners,  to newspapers and to library officials about this decision to not, at this point, pick up one of her 39 purchase requests. Fellow sympathizer's for her cause have sent e-mails from around the nation, some flat-out rude, laced with name calling, crude expressions and vile wishes. Why? We house over 250 thousand books in just one of eleven locations comprised within our library district-the issue is over one format of one book that we do own in another.
More to the point, why is this story national news? How bizarre.  Tsk-tsk to the papers that ran this story. Of course, the fuel to this over blown story lies within the motivation of those who wish to portray libraries as national hot beds of radical, liberal thinking.
It's a common core belief of many on the Right or conservative side of politics that libraries should not be funded by tax dollars. Case in point.  Texas had the nation's lowest state funding for its public libraries  when George Bush Jr. was its governor.  So yeah, people who might like us to carry the graphic novel version of, Clinton Cash, a book that leans 'right' when it comes to embracing Hillary Clinton's downside, may well be among those who think libraries are ill-suited for the public cause.
The bottom line is pubic libraries have no agenda but to exist and to provide free and open access to any type of information-factual, entertaining, trendy, now or then, to every edge of knowledge or furthermost out there speculation. It's all good if it's information, that's any public library's unspoken motto.
Please go out and visit your public library; we love seeing patrons. The materials we provide are free to access and librarians across the country are available to help you locate what you hope to find. As for Ms. Lhota's complaint, I would have expected a "Thank You for buying 35 of the 39 books I requested you buy," instead. Or, at least a smile.
The papers running this story should have taken a broader look at the story before spending their hard-earned money on the ink it took to print.
See you in the public library.
Franque23–I've been a library Specialist for the past twenty-two years.