You are currently browsing the category archive for the 'future' category.
This isn't a political coup but a chicken coop. That's right, so far our GOP representatives who we desperately need to uphold the ideologies of a true conservative party are only interested in scratch—money that is, and what appears to be 'dirty' money as well. Money and the power it brings, basted with a heavy handed load of chicken-shit fear is what drives most of our GOP Senators and House members.
How low can you go to be elected to uphold the constitution and turn it into a verbiage of meaningless mosh-pit misdirection's as though it was used toilet paper from another era? The clucking never stops from our GOP representatives. Lindsey Graham alone has demonstrated how two faced a politician—a politician mind you!—could ever be.
Fact:
Now, Lindsey Graham blows all of Trump's crimes off as though they are nothing burgers, (his words,) but this wasn't always the case with Graham when it came to a president committing high crimes and misdemeanors.
How in the world can Lindsey twist out of his skin at night to sleep well and then twist back into it to be the slimy snake of a man he is by day?
Claim: U.S. Sen. Lindsey Graham argued in 1999 that a crime wasn't necessary for presidential impeachment.
Claimed by: Multiple Sources
Fact check by Snopes.com: True
To hear Lindsey Graham's own words on this subject. https://www.msn.com/en-us/video/t/lindsey-graham-once-said-not-complying-with-congressional-oversight-was-an-impeachable-offense/vp-BBWkoQQ
Now, according to Graham, trump can't be held accountable for any offense.
And, as astonishing as it might seem, Moscow Mitch McConnell out plays Lindsey Graham when it comes to being a two-bit liar wearing a Russian suit.
There isn't a prison cell small enough for the two of them. They are both traitors. They spit in the face of our constitution and relish living the lavish lifestyles they reap from their hoodwinked constituents.  Moscow Mitch often responds to questions about why he has held up over one hundred bills from coming to a vote on the Senate floor with: 'Because I can.' You see? Moscow Mitch doesn't even entertain the notion that he is motivated by a sense of duty to America and our constitution. Moscow Mitch and Lindsey-the- slippery are so far down in Russian pockets a dry cleaner couldn't get them out.
It's tempting to think the followers of these GOP chicken-shit leaders who tremble at the mere notion of having to endure Trump's scorn are worse than these non-leaders, but they aren't. No, voters get tricked, lied to, misled, dissed and crapped upon by elected officials all the time. Thing is, the lying elected officials do know what they're doing and saying; their corruption is in their mirror every morning for them to see.
Moscow Mitch and a side-kick on a good day.
No one can count on these chickens to hatch anything but money for themselves.
The corruption within this current GOP Senate and House of Representatives makes the Tea Pot Dome scandal look like a tea party. Basically, these GOP representatives who fail to rebuke Trump are akin to whores serving us chicken gumbo: they take trump's appointments, as well as the appointment of their wives to other positions, and then do whatever he wants in return for position and money.  Trump's unconstitutional obstruction of justice, his willingness to incite riots or worse in America, his wanton sidestep of the emolument clause and obscene bullying and alienation of America from the world is beyond repugnant.
Talk about a rotten egg—trump has made a killing in causing business and personal bankruptcies.
As ex-GOP Senator, Jeff Flake, said this week*…. "he (Flake) wrote: "Trust me when I say that you can go elsewhere for a job. But you cannot go elsewhere for a soul." Flake entitled his op-ed, "There's still time to save your souls."  This pronouncement should ring a bell in the minds of Christians and pseudo-Christians alike: it's time for all of us to stop dancin' with the devil and run to a higher, moral ground.
Googling ,'Trump and ganster,' brings up 21 million hits.
Chicken-crap politicians need to be plucked from Congress and put in a cell with a cot and pot. Vote these lying chicken-cluckers out of office in 2020. America has lost jobs, lost food production, is selling nuclear secrets to the Saudi's and is now polluting our drinking water and rivers.  This administration and GOP Congress is not a nothing' burger, but simply one big splattered chicken-egg of failure and lies.
We don't deserve this chicken-shit stew Trump has put us in.
Take a leap of faith and vote in 2020 like America depends upon this upcoming election: it does.
Cheers-have a nice day. GOP=chicken gumbo.
Franque23.
*https://www.foxnews.com/media/jeff-flake-republicans-save-soul-trump-impeachment
Greta Thunberg sails to America. She breezes into town with a boiling luster of avid belief full of conviction. There are those who mock this sixteen-year old who dares to stand and speak her mind, strongly, frankly, without regard for the pitfalls honesty can sometimes bring when speaking to those thought to be superior. They're not.
Because I've worked in library services for almost twenty-five years now, this fired-up youth, Greta, conjures up memories of one of the bazillion books I've read—or at least in part scanned—over the years.
This book:
This book is a Juvenile Bio of a young man who really lived, Alexander Selkirk, though his true name was Alexander Selcraig. He was a Scott and it's thought the name deviance as recorded was perhaps due to poor spelling or a rocking boat during the time of transcript.  His relative is alive today and reports that his research suggests, "Selkirk (as a young lad) was a bit of a bastard, more respected in his absence than in his presence."*
My take is that Selcraig was a bit wild as a child, always in trouble, gifted in math and stubborn as the morning when it came to rising up to defend his right of opinion. Selcraig's troubled youth may be what led him to become a sailor—it was a means to get away from his past. For whatever the reason, this youth so filled with fury was the real Robinson Crusoe; he lived marooned on an island for four and one-half years, and mostly by his own doing. He chose his path fueled by his own determination, you can call it a hot headed mindset if you like, and thereby set his story forever in history.
This brief description of Selcraig, or Selkirk, the one whose life is now known as Robinson Crusoe, brings to mind Greta Thunberg. Think about it. Though Greta apparently didn't go around beating up people with sticks as Selcriag may have, she is, by her own admission, somewhat estranged from people by the very nature of her Asperger's condition.
When Greta headed out with this sign, she was alone with only the company of her determination.  Greta knows she is right when it comes to the issues surrounding climate change and she's willing to leave whatever she left behind to sail half way across the world to prove her point. Of course, Alexander Selkirk may have left his home to get away from his past while Greta has left home to make her future but, in the very least, the two seem to exhibit the same type of bold, unflinching spirit.
You see, Selkirk, in the year of 1704 approached his captain, Captian Stradling, while they moored by an uninhabited island and insisted the ship wasn't worthy to sail. He demanded that the crew go ashore and make needed repairs before setting sail. (It's reported that Selkirk was 28** and a worthy sailor and first mate of the vessel.)  Captain Stadling refused and the young lad, Selkirk, elected to remain behind on the desolate island rather than risk death at sea. It is recorded that, "Selkirk was put ashore with his bedding, a musket, pistol, gunpowder, hatchet, knife, his navigation tools, a pot for boiling food, two pounds of tobacco, some cheese and jam, a flask of rum and his Bible. He had made the biggest decision of his life. No longer just a complainer, he had taken action." No doubt our Robinson Crusoe to be thought another ship would sail by his island soon enough—that took four and one-half years to happen!
Greta has set herself out upon an island of belief surrounded by a sea of media attention, slashing rhetoric and attacking foes who fiercely disagree with her opinions. She made her decision. and watched the easier life she might otherwise have had set sail. Her standing ground is conviction—but is she right?
It should be noted that Selkirk was. "Dampier(the captian who saved Selkirk) told Selkirk the bittersweet news that he had been all too right about the decrepit Cinque Ports. Soon after abandoning the Scotsman in 1704 the ship sank off the coast of Peru, killing all but Stradling (The Captian who would not heed Selkirk's advice) and a dozen or so men, who wound up in Spanish prisons." In fact, that ship sank in a matter of two days after leaving Selkirk on the abandoned island.
It's also a sad truth that Selkirk became somewhat of a notoriety in England once his story became known, and he had more than enough money, but his life never lived up to the joy he found in solitude.  This is why Selkirk returned to the sea at age 44 to sail once again. However, fever soon took hold of much of the crew who died and they were thrown over board. It was recorded, "On December 13, 1721,………..North to northwest. Small Breeze and fair," it read. "Took 3 Englishmen out of a Dutch ship and at 8 pm. Alexander Selkirk . . . died."
Will Greta also find herself living a world she'd rather not see as time goes by? Will Greta Thunberg's greatest moment be that she set her sights on what is right, but only to see that her message is left behind?  These are turbulent times and it seems those more powerful than her may strand her intentions in a tide of lawyers, business and money. I hope not. I hope Greta Thunberg finds a sea of people ready to right her sail and lift her message as an ocean of truth.
I'm willing to row her boat. You?
The earth is our 'ship of state.'
Franque23
*For a more complete story
https://www.smithsonianmag.com/history/the-real-robinson-crusoe-74877644/
** Some facts differ from the book listed and the postings in the link. For one, Selkirk is said to be a young lad of 18 to 21  in the book when he was left on the island, not 28 as listed in the linked article. Here, I've deferred to the article linked.
(Click the pic for a larger view)
It made perfect sense back in the day to be awash at the beach by women wearing two piece suits.  Men wore the needed one piece while women wore all sorts of variations of single and two piece suits.
Really from 1960—
None of the suits turned see-through when wet and it seemed society remained relatively sane. Coppertone was widely used so actually I laid out in the sand in a vat full of people developing different forms of skin cancer. It was all good, like cigarettes, as far as we knew.
The two rules I recall at the beach was that there'd be no drinking and no female nipples showing. Not that my young self noticed any of those more risque two piece bonanzas.."Hey dad, can we go to the beach?" "Hey dad , can we go to the beach?" " Hey, dad….."
It seemed a no brainer, too, when our college bound hippie movement ushered in the bra-less, see my nipples under my shirt look. Not that any of us guys noticed. Ha! We were talkin' straight studying of the Humanities or the science of it.
Anyway, today, just now, the news reported that six states currently will allow topless bathing (Is it just bathing?) -in Utah, Colorado, in please take me home, Kansas, New Mexico, even in Muskogee, Oklahoma and in beautiful, wide-open Wyoming. This is very embarrassing for my hippie counter parts: we defeated the bra but never thought outside the entire complex—the shirt, too. Sure, we had naked love-ins, parties, skinny dipping and whatnot, but I never heard anyone say, "Lets legalize topless ladies!"
But this new law didn't happen over lust, but freedom. And the timing of today's, "Free the Nipple" campaign is exactly 100 years after men fought to free their own nipples!  That's right. Newspapers in the 1920 and 1930's reported the nearly naked outlaws, and denounced the public display of  male nipples on beaches. Men were to cover up those evil nipples for the sake of, well, madness but no one seemed to know it back then.
"If only we could swim in our church suits!' Said no one.
A semi-sorta prison outfit was a harbinger of things  to come for those guys who 'freed' their nipples at beaches!
Soon after the practice jail break beach-suit time, there were reports that indicated men were arrested left nipple and right nipple as they appeared nipple free at beaches…. As the New York Times reported :" No shirtless bather will be allowed "to mar the high standard and fine appearance" of Long Island's newly created Ocean Beach Park, said resolute local Police Chief Philip B. Kohut, after the trial of three men arrested for swimming topless."
But men would have none of this scandalously, ridiculous law that bogged them down from showing their nipples on beaches. Arrests were continuously made until 1937. What happened then?  Tarzan came out as a swinger.(Hee-hee)
That was it: men's nipples were all the rage. The 'top' was blown off that stagnate, no male-nipple showing thought and it's possible men started to think about how to get larger nipples at this time?!!? I'm not sure—just projecting by having the grace of knowledge about our history since this famous date.
Yep, Tazan went swinging and the world went crazy with this news: "'Bareback' bathing for men, heretofore taboo in Atlantic City, broke down the last line of official resistance today and will be allowed this Summer," the New York Times reported on March 29, 1937."
Women, however, were to remain in one piece bathing suits that only lacked a Chasity belt to be fully correct. So what freed the woman's belly button? (Lord no, no one was thinking topless…)
Micheline Bernardini, a French nude dancer, was the only model swimsuit designer Louis Réard could find to wear his bikini when it debuted July 5, 1946, in Paris. (AFP/Getty Images)
To this point, here is the heroine of the modern day two-piece female swim-suit…It's like she deserved the, Noble 'Piece' Prize…:-) Yep, leave it to a dancer to strip away antiquated opinions. Can't you hear it now? All the men across America yelling, "Put your clothes back on! Put your clothes back on!" I gotta admit, I haven't come across any article about marches of men who were outraged over women wearing a bikini taking place at this time. Weird, huh?
Does time change anything as much as it does fashion? I have to think.
Anyway, now-a-days plenty of women have been arrested for barring their souls and bosoms. It's to America's credit that six of our states have caught up to Germany who started their first nude beach in 1920. I'm mean that's only, okay, about 100 years—that's all it took for American society to almost catch up to Germany's freedom of expression. So grading on a one one to ten basis, when it comes being able to be partially naked on beaches, America gets about, what, a one?
Yay! We get a one and maybe done for being a leader in not very much at all. I love this country: it's the one I was born in. It's just when it comes to so much, we seem so slow to catch on, to make a difference and to lead. Right now, this isn't the country I grew up in. This is a country that still wants those one piece women swim suits, to dictate how those so different from one another should live by another's standard. Listen, we fought to be free from the get-go. It ain't gonna stop.  Women will be topless if they want; gays will marry and have equal rights. Big oil will lose it's shirt if it doesn't shift to solar and renewable energies and lying politicians who hate Homosexuality while keeping a closet full of young boys will pass. This is America, and we will right ourselves.
I learned in Boy Scouts how to tie and untie knots…we all did, and can. America is moving forward, not backward.
Cheers.
Franque23 has always been a skinny dippin', fun loving guy 🙂
Even ends have them. Thing is, I may have found one.  It was a few days back when I first heard my wife talk to our Roomba: "Go on; get home."  I listened to the curious sound of brushes swishing carpet until there was a metallic sounding clink and then silence but for my wife's words, "Good boy."
So, after one million years of marriage it's come to me talking to plants while my wife talks to the Roomba! I guess this makes sense. But, will I soon be asking the sugar bowl to fill itself up? Wait! If that could work…
Did you ever notice how many things we talk to? The, "Stupid door," that wouldn't open; "Come on, baby," is the best way to get that screw to budge; "You are out of here," I told the roach.  And how about the wall you just walked into that didn't move out of the way? What do you say then? (Can't write that here.")
You can always count on the French for a different point of view.(Paris street sculpture.)
Yep! Life is constant dialogue between the living, the dense and the concrete matter of every kind of substance.  Will we one day tell a chair our name, then raise, lower and recline it by voice command so that it remembers who we are and our position preferences? (actually, I haven't looked, but this might be on sale somewhere)* So-called, 'Smart-houses,' one's that have lights come on and doors open by voice command, are already here for those who can afford them. More, do you know scientists just detected brain wave functions in synthetic brain cells they created? It all makes me wonder—what if these synthetic thinking substances can be fused into inanimate objects?
Star Trek was cray-cray to show people talking to things on their wrist back in the 1960's , right?
Here's a phone from the 1960's, though fancier ones could be hung on walls.
This is Star Trek's whack-o idea of a phone.
Something about this seems so familiar…
Time flies, or does it loop, or spin down a funnel into another space and'time.'
Have you noticed how depictions of what worms holes or black holes might look like resemble the shape of the hourglass, an invention from the 8th century AD.
Worse, or more amazing, the hourglass measured time. Now, we think something along the same design may speed us through time–or connect time.
Scientists right now are speculating that hyper-drive technology (who wrote Star Trek anyway?) may enable people to travel from earth to mars in three hours. Really, that's basically less time than it takes to watch a football game.
As much as we know, what do we really know? We've no idea what time might be but for our relative creation of the concept. We don't know what is up or down in terms of just about anything.
Things can get weird fast when you think about it.
What was once attractive isn't now and vice-versa. Things just change for better or worse depending, sometimes, upon your view.
This fifteenth century look was all the rage.
Hmmmm….maybe things don't change! (Current shot from England.)
It was interesting to recount to my work mates that back in 1963 no guys (hardly) had hair that grew over there ears. And when the Beatles led that style people like myself got spit on by others for following that trend. Take just a minute to imagine such a time here in America.
Oh my, you can't see the top of McCartney's ear! Call the cops!!!
Now, just about any hair style, length and color is good.
So, there are always beginnings and endings and they actually always happen simultaneously—one defines the other without exception. Every beginning ends something, even if it is just that the particular beginning now exists when it didn't a second before. The abstinence of any beginning is over once it has begun. I know—they can't legalize pot soon enough.
Anyway…..
People shout!"This is the end of America." Really? It's a bit abstract to think of America simply ending. I suppose it could since anything is possible. Certainly, this current administration's agendas and lack of regard for American principles is catastrophic in terms of its effect upon the environment, conservation and humanitarian principles. Simply, I think peace, justice and humanitarian principles will win over tyranny. But, make no mistake, this administration is one end that has to happen.
Still, no matter how globally we try to focus, it's easy to find it very worrisome when someone yells, "The cake is all gone!"
Nah, don't worry. You know someone will bake another. That last bite was just the start of many more to come.
Franque23
 saw an ad that shows a TV remote doing all sorts of freaky stuff in a house by voice command.
(Click the pic for a larger view.)
Sometimes, none of it seems possible. It can't be that our family dog, Socks, has been gone for over 55 years. I still feel him sleeping in my bed. I still can feel his curly haired ears as I run my fingers through them… I still see him resting by our fireplace on cold winter nights.
Socks was always there to keep us company. Maybe, it doesn't seem possible I once was young. I know it happened, but where did it all go? Where did my smiling grade school friends go? Where did the innocence of thinking that ice cream guy liked me go?
Of course, we kept busy. Time for growing up is a spring board made of hope, longing and foggy vision. It's just impossible to focus on being 70 when you're 10, 15 or 20 years old. Life doesn't work that way. We arrive to life never intending to leave, or thinking it possible. The view from Christmas as an eight year old is a glorious thing.
6th Grade school  picture;  I'm 6th from the right in back row…So much of my life was unknown.
It seemed time might stand frozen still. How could anything really change?( My dad, Mr. Freeze, me and my dog's tail. )
Later on, the prom corsages and carnations would be pressed to never be thrown away. All those promises were etched in stone and building blocks we thought we'd stand on and never leave behind. So much gets left behind.
Swimming in Lake Tenkiller in Oklahoma was a great moment…cousins on my mom's side lived out west.
My cousins were all well and growing like me…
My father's brother, his wife and son.
We had the best time without any sense of it.
My dad was from Iowa and he grew almost an apple orchard in our backyard on Long Island, NY. Some years we picked 40 bushels. We'd eat the apples, bake them and exchange so many bushels for a gallon of cider pressed by a cider mill that was still up and running back then in Suffolk county.
Life, it seemed, would always be this way. I even dreamed of being a rock star. Dreams are free unless they shackle your understanding.
Me with Aunt Edna and my gold plated stereo Gibson ES-355 guitar.
I drifted as many do and had my first child after falling in love with my wife. We were at the most happy schedule in life when my brother and his wife visited us in Micanopy, Florida.
Ed came once again many years later…
Ed is gone now but never from my heart—time can only steal so much.
At seventy, I've a view I could never have imagined in my younger, rubber boned, look at me now years. Now, I'm thankful to have the sight—so many of my peers have died without the chance. It seems a lifetime ago when President Kennedy was killed, when Martin Luther King was assassinated. I was only in high school at the time but I remember thinking these two were my brothers in a fight against evil—together we could change the world. Then, even my brother died and anything became possible. For those of you who have parents living, hug them right now if possible. The voices of the dead continue but you can't hug them.
My mom having a great new year with my mother-in law. Just wow for me.
Mom's last year at Lake Bonaparte. Her face says it all.
No matter your age, find at least a sliver of a second to tell the ones you love that you do.  A hug lasts forever in the mind and heart and it's so easy to give.  Feelings are as real as the table or chair you might be sitting by or on. So much in our hurried lives gets unsaid. Go to the ones you love and say it.
Giving  what you can to others is the best thing you can do for your own life—trust me
I believe in you.
Where does it go? It all goes inside of you,  and that's forever.
Franque23
(Click the pic for a larger view)
Imagine, you were born and once lived happily in a Levittown community on Long Island.
Your home town of Roslyn Heights was a Levitt built community….this pic is of a Levittown that was built further away from NYC out on the Island than your home, but it was the same type of community.
You didn't mind the winters and made piles (ahahah) of dough out of shoveling snow as a kid.
This was my life as I grew up.  Here is a picture of South Park, Roslyn Heights and the house I lived in. Back in the 1950's we got Nor'easters (snow storms) that blanketed the homes and streets and, thank God, stopped school!
But during college, maybe before, something snapped inside of me and I wanted wide open spaces….I wanted the wild, the untamed, the jungle or was it the wild west? Okay, I really wanted to see, Where the Boys Are*, in Fort Lauderdale and be one of those guys the gals were after. That worked out well and Florida became just that sort of jungle I was after.
I had no idea how Florida, land of melting sun, would attach itself to my soul but it did.
Now, I've lived here since ,errr,,, 1972ish?
I've had a wonderful time in the surf—I love to surf waves.
This is me catching a good ride.
My wife and I had a rabbit who lived out back in Micanopy in his cage. One morning we awoke to look out and find a bob cat on top of his cage…..that started me thinking….(Don't go out at night to pee…..)
Apparently, I'm not the only one to have found nature at my door step here in Northern Florida
Heck, I knew I loved this place of wonder, a place of untamed nature.
But I never lost my eye for the power of that nature as well… We landed on the moon, but maybe we don't control gators?
It's okay to count on fences to a certain degree…
So there's a beauty and danger to Florida none of us Floridians should forget.
How about a night dip in the pool?
And then, only twice, I saw in person and close up by mistake, a Great Horned Owl…They can fly up to 40 MPH and have been known to pick up and kill 60 pound pets!! Our dog, I suspect, was attacked twice by one in our fenced in backyard—where he never goes at night anymore.
This is a shot tripped by a night camera….
I was running in the woods about thirty years ago when I saw a beast of a bird…it seemed to stand more than three feet tall and when he took off his wing span was about five feet! Just wow. I once saw another Great Horned Owl as I drove down Rochelle Road outside of Micanopy. The bird took off before I reached him and traveled over the road for about one tenth of a mile right before our car. That bird's wing span seemed to almost reach from side to side of a double lane road–no joke. It was as if we were seeing a dinosaur.
I've fished the swamps for over ten years in my younger (err risky?) days….and there's a beauty to a swamp—not a McDonald's or Starbucks to be seen.
But always, there are gators. How many gators?
( Those eyes all belong to gators.)
This is the Alachua Sink in Alachua County, Florida. It's about  one mile from our home. And this shot, by John Moran got him nation wide PR. His photos have appeared in National Geographic, Life, Time, Smithsonian, the New York Times Magazine and on the cover of the National Audubon Society Field Guide to Florida. Dale and I were lucky enough to canoe down the Suwanee River with John, a time I'll never forget for many reasons but one of them was having a wart hog pushing against my head from the other side of our tent as I slept at night as he rooted for food.
So, I've rooted here in Florida. I love the ocean, always have. And, I love to grow food as my father from Iowa taught me to do. Of course, we have a garden as any Floridian with the space should.
At six months , Shadow, didn't know he wasn't me, or human, exactly, and he helped me weed…I miss that help now.
You might be able to see, but at one year old, Shadow figured he should eat green beans right off the plant as we did as we picked them! He stopped eating green beans at about age two.
Once, I was drying herbs out in the front yard in foil sheets when a cop came by, stopped, and walked my way with a grin and his hand on his gun…I smiled and said hello… He looked down at my tins of herbs and said, "What do you have here?".. "I'm drying herbs!" He wasn't convinced so I walked him over to the garden and showed him the plants…."Well, I thought I had you busted for pot!"
I can't blame him….but I didn't add that I might have learned the entire process by growing and drying pot in my twenties:-)
So, we grow pineapples, too….
Mounds of oranges and grapefruit, too.
It's all good. This city slicker found a home in the Northern Florida woodland, and I love it.
Heck, the tomatoes came in like a champ this year; Dale canned many.
From Levittown to the wilds of Northern Florida, I'm good. I don't miss the hustle up north, the quicker pace of life or the traffic. No, I'm good with the gators, bob cat, owls and other critters. The sky here is open to see, and the ocean wind still washes the peninsula by four or five each afternoon. Gainesville is just 60 milers north of the Sub Tropical line. We live in a jungle of 24/7 year round growing just about. The birds love it, and so do I.
Cheers– thanks for visiting.
Hope to hear from you soon!
Franque23
*https://www.imdb.com/title/tt0054469/
A day like any other.
Anyone might agree, it's a dull day. The rain came early and it seems to have no intention of leaving. Hedging all bets, the weather men say there's a good 100% Chance of rain…not sure, but does this mean it may not rain at all? Nah, they got it right today. Rain drips from every flower petal, the deck railings and the roofs tops. You gotta know the earth is loving the drenching. And I'm not sure why birds would enter the bird bath in the rain but they do, maybe some sort of double your pleasure.
Have you ever noticed how we all love to see light? Holiday lights come to mind, and the lights of a huge city as seen from a distance remain fascinating to behold.
Dale and me are caught in a glass reflection as we look over the lights of Nagasaki.(Thanks to our daughter's sharp eye.)
There are so many moments when the vision of light moves us—  disco lights, fired up logs on a dark night…
We keep the fireplace going most nights up at the lake.
There are fireflies to chase and flashlights to make faces over. Have you ever watched the snow as it drifts through a street light's glow? There is the first morning's light…
And the silent last glimpse of the sun as it goes down.
We gathered to say goodbye to David Morgan in passing as the sun slipped down.
Our lives are about light.
The rain means we won't see the sky here as we seek it, so full of light, but only as it is—a mass of low hung grey to darker clouds, twisted as multicolored taffy that appears as fluff balls that float above. Yes, when we seek the sky we seek the light.
Lake Bonaparte East Shore cloud says hello.
Lake Bonaparte dazzles sunlight in so many ways.
We want to see that burning globe above us turning on the earth's light switch so shadows abound as birds sing and butterflies flutter in the wind.
Always, it's the light; the light in the sky, or as it reflects on the sea foam or clouds above.
Thing is, today, this wet, drizzly moment, brings other thoughts to mind. Who doesn't sleep in better on a rainy morning not meant for having to go to work?  And, maybe, a rainy day is good for offering a glimpse of a new prospective, a new way to count those clock hours often so busily rushed by task and obligation during a day like any other.
An early morning mist hugged Lake Bonaparte as the morning sun touched several tree tops.
I'm thinking about the sky; the one we long to see and the one we often don't.
The beautiful daylight with it's streaking wisps of clouds, meandering white billowed clouds or crisp clear blue without a cloud in sight hides so much in plain view. It's odd to think, but the daytime that lights our way is also a veil. That sparkling luster above reflects our hopes when we look to it but that light is the bottom of the truth above. The truth lies in the stars above our daylight sky, in the darker canopy that lingers beyond what our eyes can ever see.
Looking up to Lake Bonaparte's night sky.
This is Mud Lake, Bonaparte. And, it's time to hurry home.
The universe's light is shielded from our view by the daylight. Those bazillion stars shine overhead whether it be day or night but that vision is often swept past our sleeping heads as we dream of better days. We nestle to sleep beneath the ever present reality of our place in the universe, beneath the map stars create that speaks to our existence.
Both taken from Bull Rush bay, Lake Bonaparte. Credit I believe goes to, Ross Franquemont, our retired U-2 pilot in our family. Check out another of his….from the U-2.
So we hurry in the daylight and sleep at night. Oddly, it's the night time stars that show a greater light. If we could just wake up each day and take a moment to understand how small and yet interrelated our place is in the universe. There's the thought that people should take time to envision what they hope for the day before it kicks off in order to have some sense of control over their day's purpose. Perhaps, if each of us were to think of ourselves as no better than the ants that march by but also no less than the stars over head we'd come to an understanding that might yeild a peace to our lives and the world. I'm not sure.
I'm not sure why we love to see the light that shields the panoramic spectacle of our universe from our eyes. What if we saw both during every waking hour?
From Bull Rush bay, Bonaparte sundown.
So, as the rain falls and thunder rumbles, I've dreamed of the starlight, of cooler nights warmed by the light of a campfire. I've thought about us, and how we all wish life was better but none of us seem to see a way to make it happen. There's so much to see each day. Maybe, if there was less to see. Maybe, if we at least saw the stars every night things might get straight. Call me a dreamer, but I'll wish upon a star any time—they're always there.
It's just a day like any other? I don't think so, not ever.
Franque23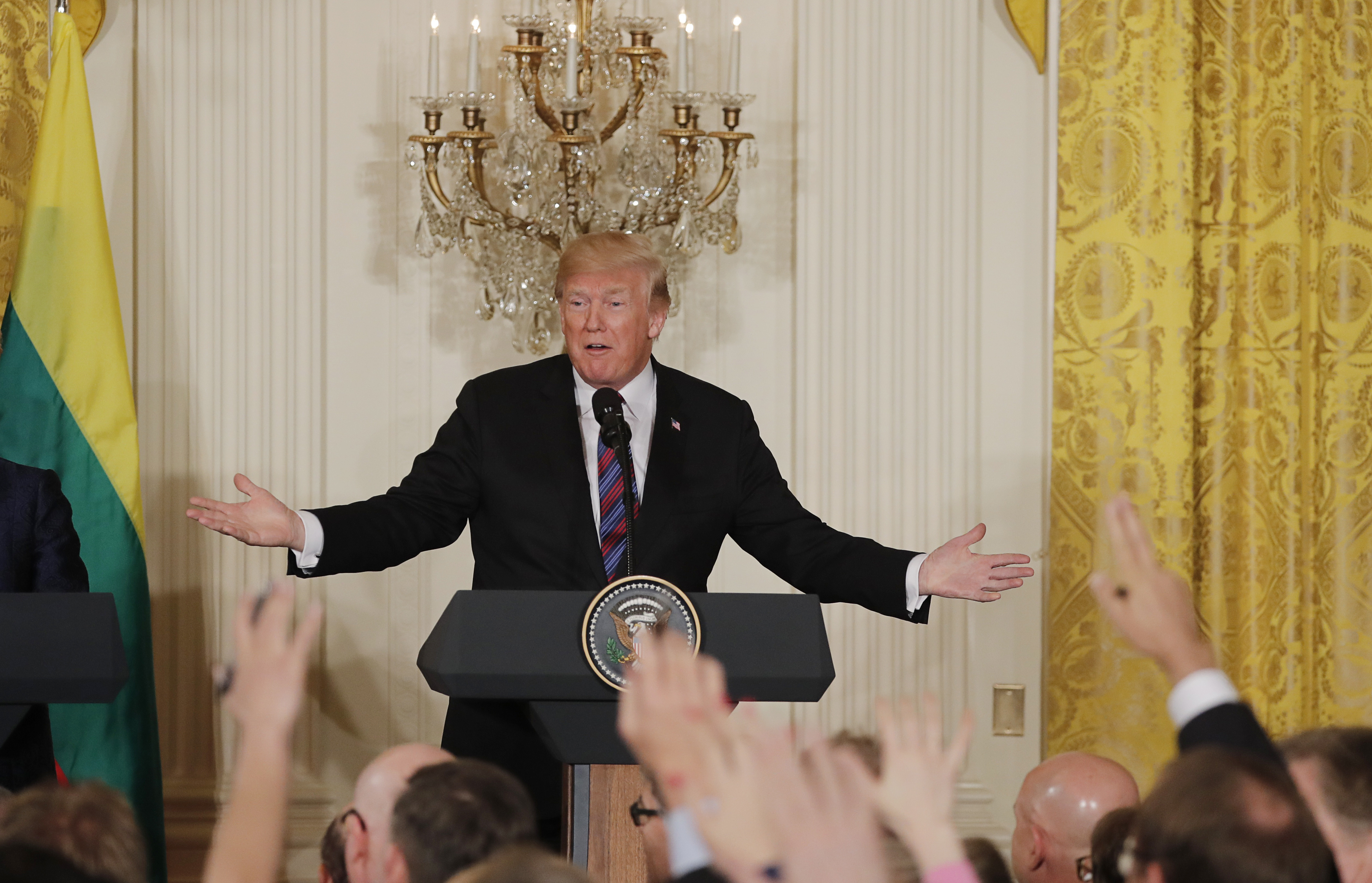 One of the first things you learn in library service is to ask good questions—this can save so much time when it comes to helping patrons. So, in the spirit of helping America, here's 30 questions I wish someone would ask before the press core is drummed out of the White House.
Trump golfs so much, why is he fat?
If Trump has nothing to hide, why does he hide everything?
Why does Trump lie so much?
Will Trump be arrested before or after he is out of Office?
Why didn't Trump want to have fun at making money rather than losing it?
Why has Trump gone bankrupt so many times?
What is Trump's waist size?
Did Trump get a STD from sleeping with a porn star without using a rubber?
Has Trump stopped grabbing women by the pussy?
Why Is Trump in love with Putin?
Is Trump really bisexual?
Why did Trump tell his first medical physician what to write in his health exam medical report?
Why is Trump a bad speller?
Is Trump stupid like people say?
What were Trump's real grades in college and why does he keep them secret?
Why has Trump and his businesses been sued over 3500 times?
Did Trump really kiss a man?
Is it true that Trump was caught in a bathroom stall with another man?
Why did Trump make-up fake news?
Why did Trump call radio shows and pretend to be someone else?
Why doesn't Trump believe in God?
Why does Trump live in fear?
Why does Trump hire so many foreigners?
Why is Trump so over weight?
Trump gives athletes fast food hamburgers; is this what he likes to suck down his pie hole?
Why does Trump cry so often?
How much money has Trump stolen from his 2016 campaign funds?
Why was Trump afraid to fight in our military?
Does anyone know why Trump hasn't been arrested?
Why hasn't Trump been arrested?
Just asking to help clear the air…
Franque23
why is a cheap SOB to sport athletes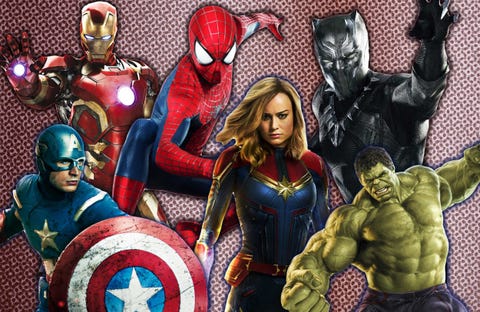 The reason few people talk about this movie's end is no one knows what the hell happened! That's about it for my spoiler alert but for anything that could've happened did, and still might. Christians consider Death the ultimate beginning while Hinduism, Jainism, Buddhism, and Sikhism (and other religions)think we come back around over and over again. If you ask me, this movie was produced by all of these religions during an all night drankin' party. Whatever, I recommend the party and the viewing. But what's this all about a "weird loop"?
The Weird Loop.
Okay, the Weird Loop as promised, but first about, Stan Lee. To me, there are few people in the history of Mankind who have touched as many lives as this comic book creator, writer, editor and publisher. Along with the help of two associates, Stan Lee gave the world superheroes—Spider–man, X-men, Iron Man, Thor, the Hulk, the Fantastic four, Black Panther, Daredevil, Doctor Strange, Scarlet Witch and lovable the Ant-man. There are a few generations of kids who have grown up believing they might be as great as these superheroes in their own way! Really, only the entire network of Disney can rival the success and influence of Stan Lee when it comes to his impact upon our children and, I think, society. These superhero's have woven our dreams, our hopes and aspirations.
It's also important to note with regard to my interest, I spent the past 13 years distributing the comics throughout our Library district on a monthly basis, as well as shelving and maintaining this collection at the branch where I work. So call me dialed up when it comes to Marvel superheroes.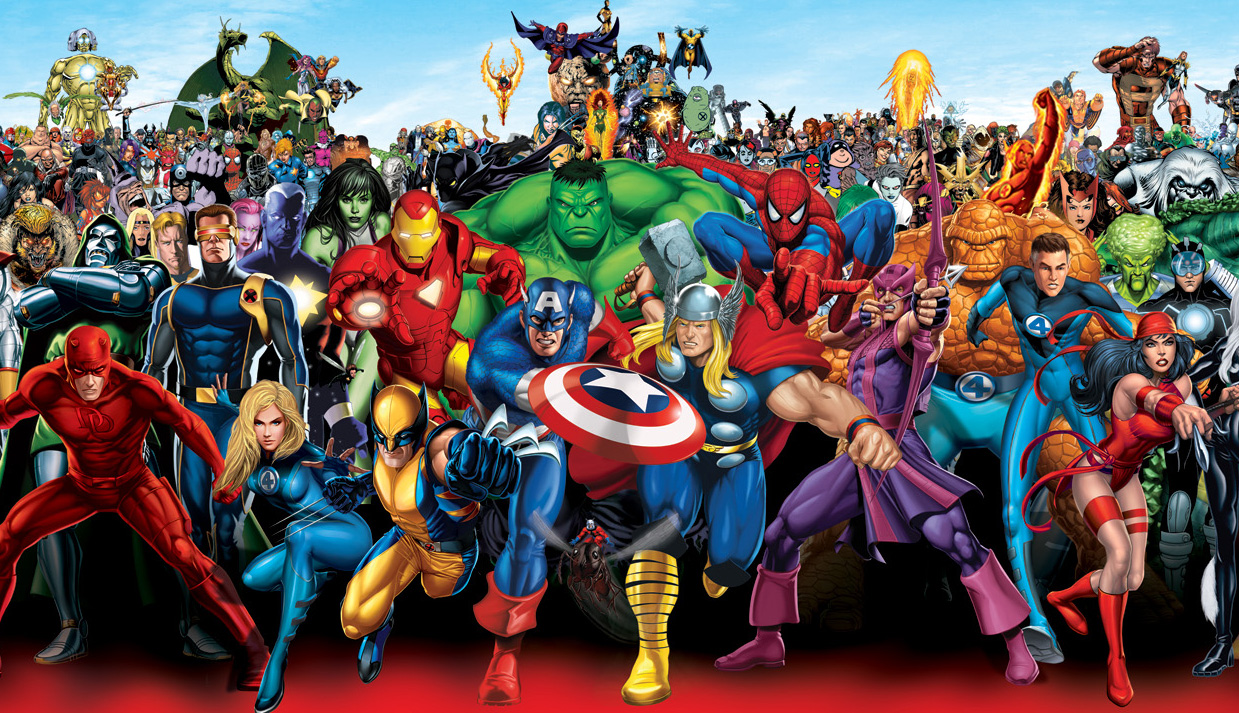 Well, almost randomly, by luck, my wife and I planned to go see the new Avenger movie this afternoon along with my wife's half-brother, Jim, and his wife, Cindy.  By the end of this movie, I'd guess most viewers were left with a euphoric smile on their face and a body that felt like a truck had run it over. I was no different as we waited for Jim to pull his car up to the curb to save us a dash through the rain.  We shared idle chat while waiting.
"I  met and knew, Stan Lee." I heard the words but thought it must have been a thunder-clap. Did Cindy, a person I've known for over thirty years, just casually mention she knew Stan Lee?
"Wait! What? (Kapow!) You've met Stan Lee?" This was rattlin' my Skrull!  Holy Kree! I'm the one who's met by chance or otherwise a plethora of famous people, not Cindy!* "What the hell?" My open mouth caught rain drops.
"Yes. I was in college in the 70's at New Port, California and took class from, Professor Townsend, author of, Boundaries." Quiet Cindy continued. "They threw a dress-up, surprise party for Professor Townsend for his birthday. Jim and I dressed up as(something like Romeo and Juliette—mind you, my mind was blown) and in walks Stan Lee!"
Oh how I wished I'd asked what Stan Lee had dressed up as…can you imagine?!?!?
"So wait, the real Stan Lee was in the room, at the party and stuff?"
Cindy casually went on not realizing I'd melted into the side-walk of alternative reality. "He stayed all night, laughing, sharing jokes and other stuff…"( "Other stuff,' is code for whatnot's at parties in the 70'S.)
Okay, 'I'm standing next to someone who has spent time with one of the most influential people on earth and I never knew it until now?' Cindy kept talking about the party but I was wondering how I might rub my shoulder into hers! When would Uatu arrive and cease my endless watch for reality? I was in hyperspace warp yelling, "You wouldn't like me when I'm angry!"
I pretty much blabbed gibberish(my readers are nodding, Yes!)the rest of the drive home. I thought about jumping on the car hood and yelling, "Why did I not know this, Cindy!!!" Zap! Blam! Would I ever piece together what was left of my former self?
Nope.
But then I remembered: "Just because someone stumbles and loses their path, doesn't mean they can't be saved." I had to re-group and note,, 'you can find friends in super unexpected places.' Cindy's experience and interest in Marvel characters had come from ,'left field.' Her story had only proved, 'The door is more open than it appears…we can walk through it, and sometimes run.'***
Have a super flight through Life….
Franque23
*Here's the deal on some of my history.  Seeing the Avenger's: End Game with someone who knew Stan Lee without me knowing it is much like the rest of my life. For one example, walking randomly down East Hampton's Beach with a  new gal friend and having Paul McCartney drive a dune buggy up with his wife and say hello. Of course , it turned out my new gal-friend was seeing Simon….so much more of this in my life, but that's for another glob.
** https://www.amazon.com/Boundaries-Henry-Cloud/dp/0310241804
*** These are just Seeing the Avenger'sof good quotes in Marvel Comics…
The movie version…
Tom Morgan  is family to me.  Tom hosts the longest running radio talk show in America, and it's all about money.  As well, Tom writes a weekly post about his views on American Politics or life in general.  It gives me no greater pleasure than to post writings from my family, or to talk about their achievements and share all that here on this glob.  It doesn't matter so much to me if I agree with the premise of the writing; both, no, all sides need to be heard. Thing is, this post of his is just the type of column that could burn any ass in hell in today's times, though it speaks truth so often in so many ways… When does it stop? When will organizations that kept step with the times in the past, and rightly so as this was their job to do—right or wrong by today's standards—stop getting hanged for doing so?  Today, the big boys escape real damage while the less footed get snagged and torn apart…
Monuments that have stood for almost 200 years might better be considered history rather than an ongoing sentiment. Still, and the problem, many see those statues and want to support those old, cast off beliefs…
A few statues on Georgia's  Stone Mountain stand as a testament to those times GONE by.  Will history will be lost because people failed to move on?
Levittown, Long Island, was thousands of home-built to meet the needs of WWII vets coming home for the war.. One rule= Whites only.
Levittown, NY. back in the day—
Those homes still stand. What do we do? Burn them down?  Although I understand the sensibilities of race relations, I am annoyed by the hit or miss aspect of how history is being converted to meet today's standards.
Maybe, this is good? I just don't know.
… here's Tom Morgan's thoughts on this subject…
STARApril27
Join me in a grand political correctness crusade! Together we can punish the present for the past. This crusade has already racked up several victories. Many more lie ahead.
Our most recent victory: We beheaded Kate Smith. The New York Yankees and Philadelphia Flyers destroyed her recordings of "God Bless America" they used to play. The Flyers hauled her statue from its stadium. They did this after the crusade unearthed two of her recordings . From 80 years ago. They had racist lyrics.
By today's standards they did. Those are the only ones that count. Today's standards.
Onward!  Let us demand the NY Yankees close down. Kate used to sing racist lyrics. The Yanks practiced racism. Big time. They downright banned African-Americans from their entire organization. This, for many years after the Dodgers hired Jackie Robinson. The Yanks might as well have painted a sign on their stadium: BLACKS NEED NOT APPLY.
Onward!  Let us demand that all of Major League Baseball go out of business. Yes! We pulled down statues of generals who fought for the Confederacy. We chiseled names from buildings. We re-named parks and schools. Those that honored guys who owned slaves.
Well, for fifty years baseball would not let a black man don a major league uniform. Banned them. For the color of their skin. Down with baseball! Destroy the Hall of Fame with its tributes to all those racists of old.
Down with the bigoted racist U.S. Senate. It was certainly that for a few hundred years.
The Senate honored Sen. Robert Byrd for 51 years. Mourned him as a hero of that esteemed body. Well, for many years Byrd was a Grand Cyclops of the KKK. While a senator. He fought bitterly against civil rights for black Americans.
As did Sen. J. William Fulbright. Yes, these mentors to Bill and Hillary were downright racists. Active racists. Let us take down their portraits and statues.
Let us extinguish the Fulbright Scholar Program. Let us remove Byrd's name from the countless buildings and parks and highways in West Virginia. Leave it only on the sewage plants named after him.
Kate Smith only sang a few racist songs. These guys labored to deny rights to millions of Americans. They kept segregation and racism alive.
Let us close down the Congress that tolerated these racists. That lauded and honored them. Let us start anew. The whole structure was racist from its founding.
Onward! To more practical goals. Destroy the New Yorker Magazine. For decades it ran disgusting cartoons.  Disgusting by today's standards.
They lampooned women with big chests, blacks, Jewish merchants, fat women, flat-chested women, stupid blondes. They portrayed women as idiots. For their driving, their shopping, their looks, their looseness after a few drinks. One of their top cartoonists was obsessed with women's breasts. His characters leered down blouses. They cheered when discovering breasts floated in the bath.
The New Yorker cartoons targeted Indians, Native Americans, gypsies, Italians, Arabs, Mexicans, Chinese, black cotton-pickers. They portrayed blacks with huge white lips. They featured Africans as ignorant savages with spears and grass skirts.  One cartoon featured a gentlemen's outfitter store that displayed a range of KKK robes in its windows.
Down with the New Yorker, I say. It was a racist, sexist rag for fifty years. It deserves more punishment than Kate Smith. She sang. The New Yorker humiliated millions and openly encouraged racial and ethnic prejudice.
Close down NBC and other networks. They kept blacks off the air for decades. They made millions on the Amos n' Andy show.
That program invited millions to laugh at the laziness and ignorance of blacks. It mocked blacks' dreams of improving their lot. One critic called it a mean-spirited exploitation of racial stereotypes. Its characters mangled the language. What was most humiliating to blacks was that the characters on radio were whites, impersonating blacks. They wore blackface for publicity shots.
Join the crusade. Along with today's rap groups.  Yes.
I asked a few rap groups for support for this crusade. I cannot print their responses because they were filled with profanity. Lots of variations of the N word and "ho's" and "white MFers". From the translation it looks to me as if they are really opposed to racist stuff, man.
One thing I know for sure. All this virtue-posturing is pretty ridiculous, isn't it?
From Tom…as in Morgan.
Find Tom on Facebook. You can write to Tom at tomasinmorgan@yahoo.com.
So that's it. I'd love to hear from family and friends and others on this subject. It's dicey…. and I know you have an opinion on this , one way or the other…. write-up!… I'm all about reading your ideas.
Cheers,  Franque23