You are currently browsing the category archive for the 'future' category.
 As my dear friends, Marc and Ali, named it, today is Blursday. It's not a day like another, it is the other day.
It's all about retirement in a locked down Nation full of people equipped with the skill of the steel ball that's trapped in a pin-ball machine.
Work life stopped and America went on tilt. Yikes, "Mask or ventilator; mask or ventilator… hmmmm, so many choices."
Thing is retirement can bring many things but time is not one of them! Heck, I'm retired and don't have much time left! My fuse is burning fast as the clock ticks double time while I dribble on my shirt what food doesn't manage to get down my sporting turkey neck.
Vultures wear stop watches as they circle above.
Something's flying overhead so I'm wearing my hat….
Mail persons knock to see if they still need to deliver to my address.
The good news is a Wednesday morning can feel like a Saturday and a Monday like Friday. Tuesday usually sucks retired or not. Tuesday has very little to say about anything; it's not Friday, no better than a Monday and  not related to any weekend at all whether you're moth balled or under the work master's lash. Nope, I'm telling ya, I've looked at Tuesday from both side now and Tuesday's a dump of a wannabe day. Maybe this is why I picked Tuesday to post this glob—what could go wrong? Or worse….actually, it's Blursday.
Anyway…
While working, I never answered the home phone when at home. I told people to text me because, well, I don't text.
Now? I answer so many calls from travel agents offering deals that might kill me if I go on them I feel I know the solicitors personally. "Hey, you're the person who offered me that trip to see Head Hunters last week aren't you? Well, hows the kids?" Okay, honestly, I feel sorry for anyone calling trying to sell travel packages right now… "Hey! We have a great deal for you driving from Gainesville to  Orlando in your own car! Free coupons on the interstate at the interstate stop!!!"
Okay, no ones going anywhere if you live in Florida unless you're extremely suicidal or just count on your co-pilot, God, a bit much.
Life couldn't be better for me. Telemarketers call all day long and some campaigning phone calls are starting to light up our dial. Everyone is so sweet. The Fed Ex man rings the bell and stares as I answer wondering if I'm dead or alive. My dog sounds viscous and I swear the delivery people look like they'd rather be attacked than to have to stand near me for another minute.
I stopped by a take out window and the food nearly flew in my face as I signed the receipt  Alfred E. and drove off.
Seriously, I have a friend who is a grave digger part time. Does Randy think this might be some sort of bonanza year?
I mean, I guess there's a bright side to even in the worst happenstance. Like I'm on the track and that train's coming but my wife divorced me, I'm about to lose my house, I have covid-19 , syphilis and I think a coral snake just bit me, the Sahara dust full of pathogens is upon us and the hurricane season is here…maybe, just sit tight and wait for that train? BTW, why are trains in America never on time? In Japan, where they outlawed suicide, the trains are always on time? So, what's up with that?
Here's to the Blursday's of retirement and frankly, my dear, I'm hoping for a hell of a lot more of them. I don't care how blurry.
Franque23 is retired and continually never bored. In truth.. I'm Lovin it… Cheers.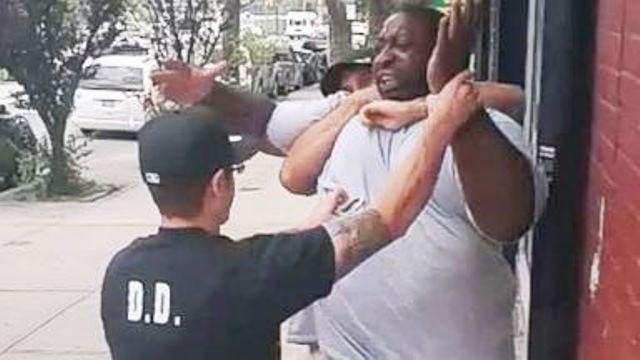 Eric Garner about seven minutes before he is strangled by a choke hold…
Certainly, the Congress is giving the Covid-19 news coverage a run for it's money and it should. Our two political parties are now jabbing back and forth over choke holds and police violence. I have friends and family who are police and they are good, honest, hard working people who make America better for doing the job they do.  Thing is, digging around about crime, social justice and police brutality in America doesn't leave a heap of papers that should be burned but rather, read.
The news on police brutality in America isn't good. Worse, a quick review of just a FEW of the facts related to this issue is mind-boggling; a head shaking awakening that should bring one to their knees in wonderment. How can any of this be true?
Apparently, white men formed working patrols back in the days of slavery to ensure slaves remained on the plantations they were bought to work.  Stepping out of line was not tolerated by these gangs and slaves were often hung if they did.  Going forward in time brings us to the Jim Crow Laws that furthered these gang's involvement in policing black men and their families—none of that was good. By this time, these gang members were part of America's police forces.
It's easy to believe that the advent of Martin Luther King, his marches and speeches, brought a fair amount of civility to race relations in America but they didn't. No, they didn't. In fact, today, right here in America, one in a thousand children born as black men can expect to be shot by police!  So the first thing a black baby boy gets when he's born in America is a sorta lotto type of a ticket—will they be the one shot by police.
Listen, I'm white and I get the shading white people use over their eyes and ears when it comes to minority issues in America.  It's time now to lift those shades and become human once again. As Nancy Pelosi said today in a talk on Capital Hill, George Floyd's 8 minute and 46 second long murder is not a tipping point, but a precipice before America. There have been so many other murders committed by police like Eric Garner's death* that we all saw made no sense. Really. Little, if anything, has been done to right these wrongs.
Even with all the history of how the police formed and performed over the history of America, it's time to not look back but forward to change when it comes to our American Police.
Police have to change.
This is a link to a most informative study on the history of police violence in America and much of it is shocking. Thing is, like any informative writing, it's so much more than one sentence long. So here is the link to the entire piece** but also some very pertinent quotes from the article, a few brief highlights…
**https://www.thepublicdiscourse.com/2020/06/65309/?fbclid=IwAR3EIinsob8i0Y7LIl8nPc4hrm0BmugpxnDC7GS25kNENw_ITTo8k9P6OQ
Just wow on theses three points alone:
"Police violence in America is extraordinary in its intensity. It is disproportionate to the actual threats facing police officers, and it has risen significantly in recent years without apparent justification. Its effects are felt across all racial groups, with non-Hispanic whites making up half of all people killed by police officers, even as African Americans are killed at disproportionately high rates compared to any reasonable baseline…."
"The people police kill are mostly not actual or likely murderers. They are more likely to be people whose police interaction began as a DUI, speeding ticket, public intoxication citation, or domestic disturbance call…"
"Police officers kill about 1,700 Americans every year. In other words, police killings have made up about one out of every twelve violent deaths of Americans between 2010 and 2018. That's including American military deaths in Afghanistan, Iraq, and elsewhere during that window. Indeed, more Americans died at the hands of police officers during that period (about 14,400) than died while on active military duty (about 9,400)."
I grew up respecting the police and still do. But, now, we need to overhaul who is actually on the force, how they got there, what they believe and what have they done in the past. Police have to change.
America has to jump, and in the right direction. Ending choke holds by police on civilians once and for all is that first leap.
Franque23
*
*https://www.youtube.com/watch?v=U0Y3FH9Nb3I
( some pictures enlarge by clicking…like the papaya tree.. Oh my)
Dale wants to know why I count everything? Well, clearly I was once an Australian Shepherd—she must not know?
Anyway, I am a counter; I count on good luck, good friends, good times, good weather and good reads. The beautiful thing about being an optimist is I'm never disappointed. Life is a roller coaster and every bottom leads to the top of the next plateau—that"s what I count on.
But what could this have to do with these 48 tomatoes in our kitchen today? (There's a few more you can't see…really about 61 in all.)
Well, that's simple. A few weeks ago I counted over 314 tomatoes in our garden and hoped the crop would make it—note: I refuse to count cherry tomatoes. Anyway, the tomatoes started becoming randomly ripe here or there without rhyme or reason throughout the garden. In that the plants are often over 6 feet tall, I had to hunt for tomatoes as if they were Easter eggs.  Eventually, after boiling down about 31 tomatoes to freeze into 3 or 4 quart baggies of sauce per day, I think the tomato bunny is leaving my yard.
Today's pick included a 17 green beans, a mess of collard greens and about 18 1/2 tomatoes.
However, please note the six large brown bags on the table behind today's hunt. These bags are the secret to reaping in ripe tomatoes in Florida's early heat and before the 4,129* bugs here that use infrared spyware and well coordinated attack plans can sting the fruit…Dang, I dislike everyone last one of them…(NOTE: for the first time in, no joke, 42 and 1/2 years of gardening in North Florida, I haven't seen but two fruit stinging insects in my garden! I'm not sure if this is due to the air quality improvement, the normal season we are having weather wise here for the first time in ten and 1/4 years or random luck. But, for whatever the reason, I'm getting worried about not seeing the insects I hate to see… so I'm going to a shrink about this,)…
This is our first child and my wife, Dale, back in 1982 in our Micanopy home. The garden is about 27 feet left of her.
Bonus picture: this papaya grew as a volunteer from our compost I spread last August. It's about 25 feet tall; so far, it has had 33 papaya's on it. In all, 17 papaya's grew in the garden from our compost but I transplanted the others thinking, "Who needs 17 papaya's growing in a veggie garden?" Good thing. Apparently the trees live up to five years.
Anyway,,, back to those 6 brown bags—they held 56 (plus three rotten) tomatoes in different stages of ripening and four papayas… So, the deal is to pick most of the tomatoes in the garden as they just start to ripen, especially if the tomato has splits or rings on its top which means they're likely to split open or rot on the vine if you leave them outside. There's a trick to this picking called timing, but why go into that when your mind is already blown by the  128 tomatoes I've made into sauce and frozen in 18 baggies so far? Plus, every recipe leaves something out.
Above: 73 tomatoes plus three rotten ones.
The three rotten ones….
Here's the fifty-six tomatoes from the brown bags.
Of the 56 tomatoes in the bags, 36 were ripe.
It can take up to four or five days for tomatoes pulled from the garden less than green but turning white or red in spots to ripen in the bags. I check them every day as one that goes bad in the bags makes a mess. Some tomatoes may ripen in one to two days,,, it all depends on how ripe they are when you pick them.
I hope this helps. But here's the thing: you don't need hardly any space at all to grow tomatoes. You can grow them in pots on a balcony if that's what you have to use. Or, since tomatoes are the best thing coming out of just about any garden, if you have a 3 foot wide, ten or 15 foot long space that gets at least 1/2 day sun, dig that soil up. Add good soil, put up a straight fence down the middle of that row supported well by stakes that are at least four feet high. Now, buy 9 starter tomatoes from Lowes (if you only have a ten foot row–one planted every 3 feet on either side of the fence) and plant them. Be sure you have a watering source… hose, sprinkler… something….
This type of set-up might yeild you 100 tomatoes…!?!?
One more thing,,, stay away  from Big Boy or Better Boy tomatoes if planting in Florida. They're size is spectacular to see but the top ridges in these varieties tend to split open in Florida's heat.  Plant around Feb. 15th or August 15th in Gainesville and cover if we get a weird cold night or two.
And, if you have a backyard, plop a pool in it if you can—there's nothing like a swim after a day of picking 18 and 1/2 tomatoes.
Cheers from tomato land.
Franque23 is counting on you.
*I will admit to having never counted the insects…maybe.
It's always been true that some nursery rhymes are also riddles to solve. Jack and Jill went up the hill but what made Jack fall down?
There's only one suspect mentioned and Jack left her in a heap at the bottom of the hill to get his head repaired. But, we just don't know if Jill is guilty for sure.
Oh Dear, What can the matter be is certainly a question as well as a nursery rhyme.  Me? I'm think Johnny was stepping out at the fair and never meant to bring the flowers home to his gal-a-waiting.
"See ya..later."
Just maybe, North Carolina got it right when they started referring to police as ,'Johnnys.'
It's at least time to ask what our friendly neighborhood police are doing in full riot gear? I don't think they are bringing us baskets of posies.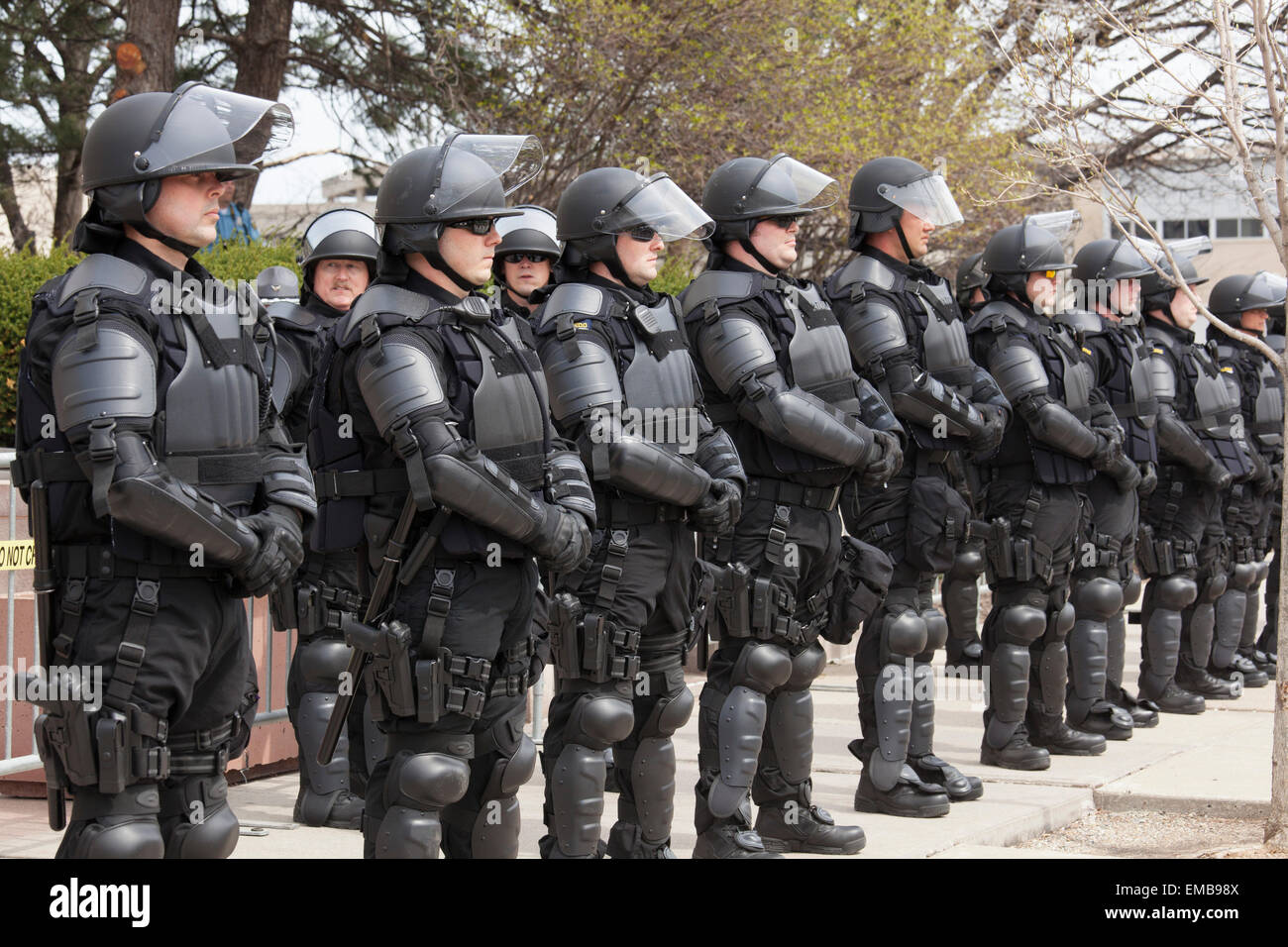 But, let's step back a moment.
Police are being attacked all over our country during this period of rioting. It's easy to imagine this is the result of a conglomerate of knee-jerk reactions to the behaviors of one or a few, 'bad-apples,' among our police force. Those dang bad apples—you know the kind: you've been eating apples all week out the same bag when you reach in for another and it squishes in your fingers. You look into the bag like you'd wished you hadn't done many times before during your life and realize, "Hey, this bag smells like a bag full of farts!" It amazes me how many times I've had this experience with anything rotten, not just apples, but still know I'll do it again in the future.
It can be so hard to spot the bad apples.

Sad.  Anyway, it all got me thinking the problem with America's police force really starts with too many 'bad-apples.' Those bad apples are stinking up the place. Yes, I think too many bad apple cops has been our problem here in America and it's one that we may be able to help fix.
There should be, has got to be, a International data base (or at least, for now, national data base) that 'travels' with anyone working in law enforcement. Basically, this would be an on-line, easy to access data base that shows the complete record of anyone who has ever worked in law enforcement as it pertains to violations of police code of conduct. More, this same data base would list all charges brought up against any individual employed in law enforcement throughout their career whether or not those charges 'stuck.'
Any new hire should be well vetted through this data base before being considered for any job in law enforcement.
We need to know a bad apple when we see one.
There is another skeleton in the closet of our present national police enforcement web that needs to be hung out to dry, rot and disappear: internal police review boards. People all over America will continue to have to collect those garlands of roses, baskets of posies and ribbons any 'Johnny' failed to  bring from the fair since he died on the way home if this process of using police run reviews boards is not changed.
The police internal review boards used all across our country are not working well enough.
Any violation of the law by law enforcement should go before a judge or jury as any other offense by the public would face due process. Police can continue to orchestrate their own reviews of any situation, but cops at any level need to face the people who pay their salary if they are accused of breaking the law.
End police run review boards: they don't work.
Imagine, police run review boards get to decide if a cop is guilty or not of what they are accused of by the public—what could go wrong, right? Just wow! I can't think of a better example of the fox guarding the hen house.
Many findings by police internal review boards are tainted by police preferences; many offenses are 'swept under the rug.' The 'bad-apples' all too often get to stick around to only commit further crimes.
It's all about those bad apples, the mysterious fall Jack took on that hill, the Johnny who never returned from the fair and the justice American victims of police violence have never realized. There will always be questions, but some riddles are easily solved. Currently our American police profile needs to change; we need to weed out what's making so many bad apples in our force. It's not fair to all those millions of cops who truly are good cops.
America and our police force needs to change the tune. https://www.youtube.com/watch?v=H_02N1w5LEk
Franque23
It's interesting to note that Bill Gates could give 206 million adults in America one million dollars each and be out only 3.4 % of one of his yearly incomes.* So really, would you do it if you were Bill Gates and what would be the outcome? Two tough questions, maybe.  Now before I answer for myself, I want to clarify that there are more than 206 million adults in America over 18 years of age, but those people are already millionaires! So Gates wouldn't be giving these self-made millionaires another million.
Yep, only 206 million adults in America are not millionaires already…This I find amazing in of itself! What the hell have I been doing all my life! I'm thinking daily naps have cost me plenty. I mean, I'm a guy who picks up coins off the ground and saves them in a jar! There's some trick to this millionaire thingy that I missed while passing the joint, jumpin' off cliffs at lime pits naked and sitting in the Ocala National Forest like a blade of grass for three years. No, I've been fishing with the wrong attitude and the wrong bait. This whole, I'm-not-a-millionaire disaster is making me think twice about dumpster diving for discarded winning lotto tickets!
Okay, to answer: Yes I would one-time spend 3.4 % of my yearly income if that would give 206 million people a million dollars. But would that really help people? I already hear that don't give a man a fish but teach him how to fish bull-shit story echoing off this post. See? The guy who just starved to death for want of a fish to eat doesn't really need that fishing rod.
Anyway, If  Bill Gates or some other more-money-than-fall-leaves person did spread the wealth for free, the world would be a beautiful thing. Go ahead and scoff billionaire rich folks, but I know this for a fact because, in a way, someone has already done this, but not in America.
This success story of those who help others help themselves started in 2001 with a 100 dollar interest free loan.
Dr. Amjad Saqibis is currently the head of an interest free loaning company in Pakistan named, AKHUWWAT.**
This business that now has lent millions and millions of loans interest free to hard working people in need of money to get a leg up has an astonishing 99.97% full pay-back record. And, it all started with a few friends wondering if the one hundred dollars might be lent interest free to a woman with the promise that she'd return the money once she got on her feet. Well, the women returned 6 months later with money in her bank account and the 100 dollars. A few others made donations to Akhuwwat thinking this was a wonderful idea. Soon, more loans proved more people just needed that head start to make it and more donations came in. Then the loan amount became up to $10,000.00 with the expectation the money would be returned in time % free.
What has become of Akhuwwat? Currently, AKhuwwat has 110 million loans out in small or large amounts and it's all interest free. If the past is any indication of this company's future, the money will all be returned to use again as well. Meanwhile, more donations keep pouring into the company's coffers.
So yes, some billionaire could give money to all Americans and make life better for everyone in this country… Just read the article linked below to realize it can be done; things could be different for us all.
There really could be a rainbow in our future…
Thing is, money isn't wealth. Wealth is a state of being, a state of mind—the true essence of value. America has made so many people rich beyond belief to those of us who struggle to get by. Maybe, just maybe, there's one to two of them who have both Money and Wealth. We'll see.
Franque23
*https://www.sandiegouniontribune.com/opinion/letters-to-the-editor/sdut-letters-wealth-2013oct02-story.html
**"Akhuwat gave its first loan of $100 USD to a widow who was striving to earn a decent living through honorable means. She wasn't looking for charity; she was only seeking a helping hand. By utilizing and returning that loan within a period of six months, she reinforced the belief that when we help the poor with trust and respect, they exhibit unshakable integrity.
The success of that first loan brought in more donations, and that group of friends became convinced that their venture into interest-free microfinance was viable. And so, Akhuwat was born, with these friends forming the first Board of Governors and Dr. Amjad Saqib serving as the first Executive Director."