You are currently browsing the category archive for the 'home life' category.
We all know about Sundowners syndrome, but what about Sun-uppers syndrome? My wife has this and it's a beast of a condition.
Oh, I know, there's a zillion conditions to worry about or contract, like the dreaded, Water Allergy, of which there are 30 known cases. (Yes, these people are/were allergic to water?) Or, there's the Foreign Accent syndrome with 60 known cases, a condition that renders its victims talking in unrecognizable dialects but I have to ask: isn't this then just gibberish, or realpolitik? Maybe, none of these are as bad as the dreaded, Laughing Death, or KURU, found in New Guinea exclusively and known to lead to people falling down laughing for months until they actually die in fits of laughter. Privately, I do wonder what the joke was, but aren't these people an answer to a comedian's prayer…for a while?
Let's move on.
Remember, this post is about my wive's case of Sun-uppers—the worst possible condition.
Believe or not, there's some debate about whether or not the expression, 'Top of the Morning to You!' is truly an Irish tradition! To me, the premise that any way too early of a morning could have a top is ridiculous.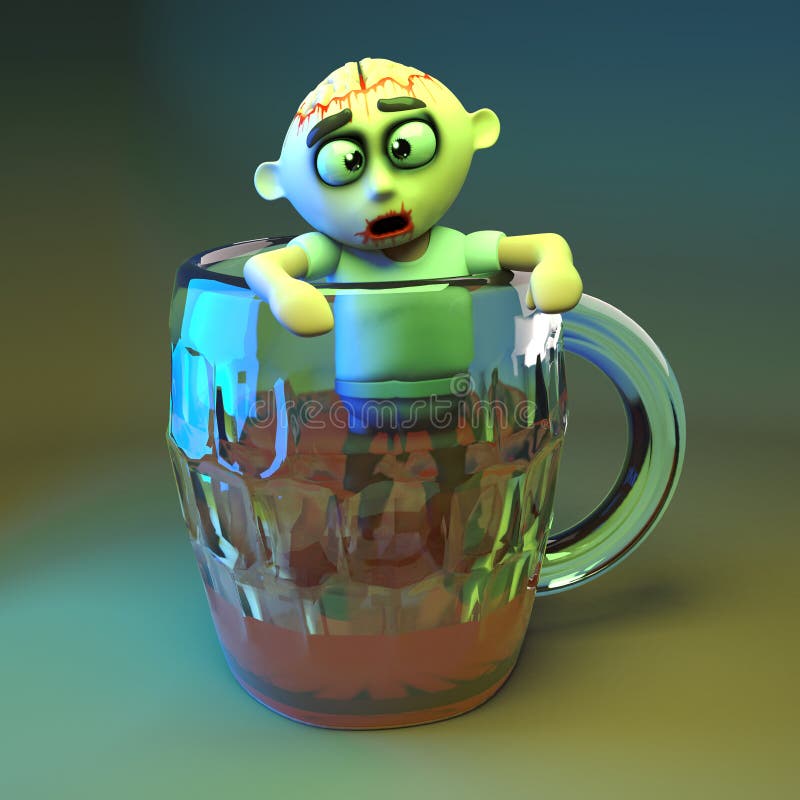 But, after opening up my morning sleepy eyes and peering through one zillion posts on the subject, I think the saying does date back to around 1684 and as found in Irish literature. Though, to be fair,  others claim the spread of this far fetched assumption may have sprung from stage performances here in the States during the 1900 hundreds. The thinking is the phrase became an easy way for actors on stage to make the audience buy in to their character's Irish ancestry, if not their madness.
Thing is, I don't care where the top of the morning came from on any given morning—just don't let it come to soon. That's right, I'm retired now and sleeping in is something I've worked for my entire life.
Face it: I wake up to take a nap.
Sun, wind, clouds or even pelting hail, I don't care, mornings are for sleeping in. Any good fellow exactly like me can tell you that.  There's an ol' expression never used that any farmer wouldn't tell you: what you don't get done in the morning can wait until afternoon.  That's the key. This famous expression is based on little and has been the making of many great lives we never read much about. Count me in!
Anyway, about Sun-uppers…. It starts with way too little coffee, a comfy couch and boring TV shows. All this renders the syndrome's victim sprawled out on the couch in their living room, mouth open, snoring, speechless and basically catatonic by eight or nine PM.
Even pets can catch it…
Worse, this condition leads to the this same afflicted individual awakening with the first glint of sunlight before even worms are crawling—birds are sound asleep; the moon is dancing and owls still hunt.
But, no, Sun-uppers don't care about the sleep to noon body rhythm of natural man. It's, 'Up and at em,' as my dad used to proclaim on Saturday mornings. Somehow, I think the war never ended for him. Anyway, I can tell you as a true humanoid, mornings were meant for sleeping in followed by coffee and rest.
Sure, I've gotten up early and called psychiatrists and whatnot's to get help about my wife's Sun-upper's condition. Who hasn't done that, right? But when I do I always get the same message: call later. This sends me sinking into a kaleidoscopic nightmare image of a toilet flushing as I run back to bed to dive beneath the sheets. It's stinking bad. I'm telling you: this problem is baaad.
If you are a victim like me, if you live with a spouse severely affected with Sun-uppers take solace: there's no cure.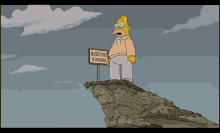 So, don't bother. just try to sleep through the racket, the doors opening, closing, opening, closing, banging shut, the phone ringing and a loud TV being turned on by 7 AM. You can do it; good luck.
Soon, someone will develop and Sun-uppers Deniers group we might join on line in the late afternoon, or 8ish as our mates fall asleep on the couch. We might explore new mythologies, weird new systems that may keep those afflicted with Sun-uppers from falling asleep too early in the evening. Who knows, some of us might become famous for inventing techniques the world has yet to try?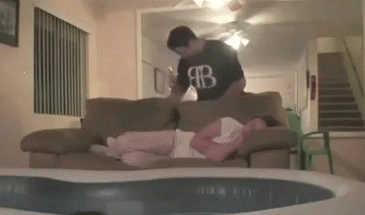 Bye for now; it's a beautiful start to the the day! Top of the Afternoon to you!
Franque23
(Click the pic for a larger view.)
Anyone who knew me as a kid knows it's an astoundingly, flabbergasting, jaw-dropping, stupefying surprise that I'm a father. Sure, I had a future even a wrong turn could help back then, but it also was clear from the get-go that another planet was, in fact, my home. I lived spaced out most of the time.
Still, there has always been a Father in me.
A fishing Grandpa….who knew?
Basically, my kid-self was a walking brain dent.
School was torture, a work around looking to happen, though girls were annoyingly interesting. Sports became my ticket to skate by on in high school. Next came a spin as class VP.  I spent a zillion hello's on friends passing in school halls like a pseudo-millionaire with no money.
The politician in me continued to thrive through my non-formative years of college.
As a sophomore, the college paper deemed me, Apple Gerry, with a front page picture that showed me ranting about student dorm rights. Soon, I was appointed by the graduating head of , Group X, to be this organization's next President. Now, Group X had two major agendas. First, our group wanted , 'open,' dorms with visiting rights for both men and women 24/7. (Seems my younger interests stuck with me). Secondly, we wanted visiting rights for women in the men's dorms.  I know, these two agendas seem the same, but agenda two left men out of female dorms. Underlying our two hot pulsing agenda's were rumors I made sure spread that Group X would host off campus beer parties. It all worked great until those beer parties took effect which is why I don't remember how long Group X survived and when or why it ended…
Not to be detoured, my free-fallin', dancing, singing self landed me a membership pre-facto of Phi-Kappa-Phi since I refused to go thru hazing but was made an off-the-record member of the fraternity house anyway. It was a great, wild , short year of being reprimanded by the College Administration. Before our house knew it, women weren't allowed in our second story where the beds were, so, yeah, we moved all the beds down to the basement and slept there and stuff. This pissed Admin off but it wasn't until we held a beer-bed floating party in the basement with strippers from Baltimore as hosts that our house got shut down! I mean, completely closed for a year!!! Can you imagine?!?! Of course, I had very little to do with any of this that I remember.
My successful political days weren't over, but it was time for those college days to fog into post college days of running naked in the Ocala National Forest, jumping naked off lime pits east of Gainesville with 300 hundred others on any given Saturday afternoon and strolling by police cars while at a nude block party on NE 1st street here in Gainesville.  I know, I know, you're thinking I was a nudist but, no, I wore clothes to job interviews and stuff all the time.
(Clothes on! This is the site of many Bonaparte late night ,'Chunky-dunks,' but we can't beat Ireland's recent Guinness book world record-breaking 2500 nude swimmers at once!)*
All that college,'Fog,' cleared into pot smoke that guided my way for a few more zillion years as I grew older without growing up. There's a pill to take for that, but I forget the color!
Next thing I knew, my ears pretty much got too long for my face and my children stole my hair.
I remember waking up one day and staring into the mirror realizing very little.
I'd set down my principles and forgotten where they were unless I tripped over them while changing diapers. It was nifty earning money that was really other people's money if I made it to the power company on time to keep the lights on. I was consumed with successful failure without notice or care but for my family. I have to say, that bunch got my attention.
I suppose it's true to say one baby led to another and then another which led to seven others—so far.
(Here's five of them being still all at once!?!?!)
But through it all I maintained my hat wearing image with uniquely obtuse discernment, a finesse of in-depth leadership and control.
Clearly, this is not me , but a look-a-like! Aaron is, however, wearing my glasses!!! Have you ever noticed children love to wear glasses, but that's never good for the glasses?
As it turns out, I like to grow things, whether it be debates on issues (have you noticed), babies, grand children, properties, gardens and wrinkles….
Click the pic to see the start of hat construction and the  wrinkle lines I spent hours, days, weeks, heck, years putting on my face!!
I'm not sure what ticket I would have been on if you told me back in high school that I'd end up a  paper bag hat wearing, wrinkled eared, laughing Grandpa. Maybe, the one to the fast train to Berkeley or the over-life sleeper to the deep woods of Canada.
Yep. Throughout the laughs there was a Father in me after all. Man, this is great; a nice surprise, indeed. Who knew I had a plan all along? Me!
(This is my brother-in-law and his wife and me with my wife standing in front of what we believe was the location of my wife's ancestor's home. They were hat makers in Denton, England. I was making leather hats in a barn in Gainesville in the 1970's when my wife first moved in with me! See? That's called a plan:-)
Franque23
*https://www.cnn.com/2018/06/11/europe/irish-women-record-breaking-skinny-dip-intl/
In the middle of so much 89 days after Trump's election, in the middle of escalating nuclear war threats from North Korea, from China explaining to Trump what China's relationship to North Korea may be, from a half a million marching women wearing pussy hats, from illegal executive orders U.S. courts scoffed at and dismissed, from in between the lines of Trump's taxes he won't show, from Trump's 18th green 18 times since Jan. 1st 2017 at the cost of  approx.  $3,470,000 in cold hard tax payer's cash, from the NYC penthouse where Trump's wife hides from him for a cool million of tax money per month, it's all so easy to see why American's were so upset when it came to President Obama.
President Obama was successful, strategic, effective, straight forward, correct, a visionary the world respected and Black. What could be worse?
Recently, it was reported that statistics show the number one issue voters considered when voting for Trump was his lack of blackness*..Here's some true alternative and factual facts:
*https://www.washingtonpost.com/news/monkey-cage/wp/2017/04/17/racism-motivated-trump-voters-more-than-authoritarianism-or-income-inequality/?utm_term=.f7b42116e0b7
"The ANES has been conducted since 1948…..This incredibly rich, publicly funded data source allows us to put elections into historical perspective, examining how much each factor affected the vote in 2016 compared with other recent elections."
AND…
"Since 1988, we've never seen such a clear correspondence between vote choice and racial perceptions."
AND…
"Racial attitudes made a bigger difference in electing Trump than authoritarianism."
Trump's a visionary  in Superman's Bizarro World. He's all about clean coal, can't wait for Melania to take a bath in it, and three major International Oil companies showed their support of this idea by selling all of their oil rich shale holdings in Canada back to that country just this week! It's simple: the entire world, including oil companies, are going to Solar and renewable energy so Trump is backing never-gonna-happen clean coal.
In the mixed-up world of I-can-only-tell-a-lie good ol' honest Abe cheating at golf **Trump finds the more BS he spews and bombs he orders to drop the better his supporters like him!
(Psst…..I find the caption a bit crass.)
But, to be clear, to take the Trump high road, to not talk disparagingly about this President, and I refuse to repeat those who call him a loser of a nit-wit man, let's take a hard look at all those issues President Obama had—he's BLACK, BTW—that rushed this Trump guy, one others have called a grabbing, flim-flam, look at me go(if only), nut-case jerk of a man, into the Presidency.
Here's a few dozen cold, hard facts that should whip up Trump supporters who suffered so much under that black-guy, how dare he, President Obama from Mars.
This is from Seth Meyers:
"Since Trump took office, many of his supporters have been saying "We suffered for 8 years under Obama; now it's your turn". In the immortal words of late night host Seth Meyers, I think it's time for "A Closer Look" at that statement…
So let me ask:
Why have you suffered so?
Gays and Lesbians can now marry and enjoy the benefits they had been deprived of. Has this caused your suffering?
When Obama took office, the Dow was 6,626. Now it is 19,875. Has this caused your suffering?
We had 82 straight months of private sector job growth – the longest streak in the history of the United States. Has this caused your suffering?
Especially considering where the economy was when he took over, an amazing 11.3 million new jobs were created under President Obama (far more than President Bush). Has this caused your suffering?
Obama has taken Unemployment from 10% down to 4.7%. Has this caused your suffering?
Homelessness among US Veterans has dropped by half. Has this caused your suffering?
Obama shut down the US secret overseas prisons. Has this caused your suffering?
President Obama has created a policy for the families of fallen soldiers to have their travel paid for to be there when remains are flown home. Has this caused your suffering?
We landed a rover on Mars. Has this caused your suffering?
He passed the Matthew Shepard Hate Crimes Prevention Act. Has this caused your suffering?
Uninsured adults has decreased to below 10%: 90% of adults are insured – an increase of 20 Million Adults. Has this caused your suffering?
People are now covered for pre-existing conditions. Has this caused your suffering?
Insurance Premiums increased an average of $4,677 from 2002-2008, an increase of 58% under Bush. The growth of these insurance premiums has gone up $4,145 – a slower rate of increase. Has this caused your suffering?
Obama added Billions of dollars to mental health care for our Veterans. Has this caused your suffering?
Consumer confidence has gone from 37.7 to 98.1 during Obama's tenure. Has this caused your suffering?
He passed the Lilly Ledbetter Fair Pay Act. Has this caused your suffering?
His bi-annual Nuclear Summit convinced 16 countries to give up and destroy all their loose nuclear material so it could not be stolen. Has this caused your suffering?
He saved the US Auto industry. American cars sold at the beginning of his term were 10.4M and upon his exit 17.5M. Has this caused your suffering?
The deficit as a percentage of the GDP has gone from 9.8% to 3.2%. Has this caused your suffering?
The deficit itself was cut by $800 Billion Dollars. Has this caused your suffering?
Obama preserved the middle class tax cuts. Has this caused your suffering?
Obama banned solitary confinement for juveniles in federal prisons. Has this caused your suffering?
He signed Credit Card reform so that rates could not be raised without you being notified. Has this caused your suffering?
He outlawed Government contractors from discriminating against LGBT persons. Has this caused your suffering?
He doubled Pell Grants. Has this caused your suffering?
Abortion is down. Has this caused your suffering?
Violent crime is down. Has this caused your suffering?
He overturned the scientific ban on stem cell research. Has this caused your suffering?
He protected Net Neutrality. Has this caused your suffering?
Obamacare has extended the life of the Medicare insurance trust fund (will be solvent until 2030). Has this caused your suffering?
President Obama repealed Don't Ask Don't Tell. Has this caused your suffering?
He banned torture. Has this caused your suffering?
He negotiated with Syria to give up its chemical weapons and they were destroyed. Has this caused your suffering?
Solar and Wind Power are at an all time high. Has this caused your suffering?
High School Graduation rates hit 83% – an all time high. Has this caused your suffering?
Corporate profits are up by 144%. Has this caused your suffering?
He normalized relations with Cuba. Has this caused your suffering?
Reliance on foreign oil is at a 40 year low. Has this caused your suffering?
US Exports are up 28%. Has this caused your suffering?
He appointed the most diverse cabinet ever. Has this caused your suffering?
He reduced the number of troops in both Iraq and Afghanistan. Has this caused your suffering?
Yes, he killed Osama Bin Laden and retrieved all the documents in his possession for analysis. Perhaps THIS caused your suffering?
From an objective standpoint it would appear that the last eight years have seen some great progress and we were saved from a financial collapse. Things are not perfect. Things can always be better. We are on much better footing now than we were in 2008.
I look forward to understanding what caused you to suffer so much under Obama these last eight years."
It's important to remember history, so we can understand the future better. Nukes, death, starving children we won't take in but bomb instead, bankers with a free pass, streams ruined, National parks drilled to hell, mountains leveled and protesters run over legally are all good. It's the black that doesn't mix well in our society. Period, end of story because Trump supporters are an open minded lot, open and full of crap.
Really—when will someone tell Trump he's wearing no clothes? 
Franque23
**"Donald, what he does is he tees off first so we go off to our balls and what do we see but Donald Trump right in the middle of the fairway," De La Hoya said. "He said, 'Hey look, I found my first ball.'"
On the next hole, a par-3, De La Hoya said Trump hit into some bushes and again went ahead of the other players in his cart. When the rest of the group got to the green, he said Trump's ball was 3 feet from the hole.
"And by the way I'm picking it up," De La Hoya quoted Trump as saying. "It's a gimme."
(Bottom line: Our President even cheats at golf.)
(Warning: this post may cause thinking that could in some cases cause drinking, and then drinking again before drinking more. Peeing on your self is common , though you should go outside, don't stand, squat or kneel downhill. If symptoms persist for over five minutes, you're a horse.
THE MOST DANGEROUS SIDE EFFECTS ARE BUT NOT LIMITED TO  seeing repetitive sentences,…
THE MOST DANGEROUS SIDE EFFECTS ARE BUT NOT LIMITED TO  seeing repetitive sentences, an increase in irregular size and depth perception which will soon lead to your head exploding, and it's irreversible, wholly huge, trust me, a done deal.)
How much is a billion? Well,  it weighs 10 tons if only U.S. 100 dollar bills are used to make the sum. And for those who think the US government can't do anything right, you're wrong.  The American Government successfully spends one billion dollars every 2.5 hours.  That's one heck of a spending spree—continually.
When you wish upon a star be sure not to ask for a billion to fall from the sky-that'd make a dent.
Hey buddy, have you got a billion?* Those empty pockets would need good double stitchin'.
A billion here, a billion there. What's money got to do with it?
Trump wants to spend a billion of our money(no,no, Mexico will pay for it laughter line here)to erect 62 miles of his soon to be famous fence. Never mind anyone could climb it, build a twenty-dollar ladder to go over it, or simply walk at 5 miles per hour(normal walking pace)for thirteen hours and then step around its end.
Forget, too, that over 60% of all illegal immigrants in the US have used planes to get into America, or that Mexican cartels build tunnels large enough for small trains and semi's to pass through already.
Alternative solutions to our illegal immigrant population are not productive when you want to spend one billion on a 62 mile long fence.
Thing is, this post has nothing to do with Trump wanting to build an over priced picket fence—trust me. This is MY bible….( don't worry, it's short.)
Chapter 1.Trump did too dismantle Obamacare. ( who knew how easy that would be?)
2. I never said I'd dismantle Obamacare, so there.
3. Mexico will pay for the wall or cover what we are not billed for so cheer up.
4. Illegal immigrants are done for under my illegal bill
5. We will be so tired of winning, we will love losing, more.
6. The pipe line will be built by American steel! ( Secretly, don't cha  love this? I just can't imagine how we'll ship American steel to China and then back again at such a low-cost? Wow. This guy's a deal broken, wait, er, breaker.)
7. I'll cut taxes for the middle class as I raise them–it's a miracle.
8. Don't call me late for dinner,  I'm out golfing though I'm too busy working for you the American  people to ever do it.
THE Wholey, bigly end.
No, there's no need to rattle on about Donald's brain that wouldn't work as a flea bag, never a sieve but maybe a drain, or as a sobering thought or even a broken lie detector, but make one heck of a dream catcher and loose Bannon, I mean, cannon.  That's so out there already.
—everyone knows Donald's adept at accusing everyone under the sun of doing what he is not so secretly doing!
Really, I've heard the premise that every thing Donald claims other people are doing wrong are the exact things he's doing! 'They bugged me!' (While a slew of his associates have met with the Russians to rake through the DNC and release info on Hillary!) I like this one, ' Obama spends so much on vacation….when I'm President I won't even leave the White House! I'll be too busy working….' (Whaahahha…….Donald's gone a-golfing thirteen times since taking office, spending 7.5 million per month so far on those outings!!! They must be working vacations, right?)
See, you can tell what Donald's up to by what he accuses others of doing. Don't know, but I figure he practices his speech blathering in front of a mirror. It's gotta be.
Still, this post isn't about Donald lying to us so we can learn what he's about. No, I promise you, if this glob of a blog hadn't already gone on and on about Donald this entire post would've gone bigly another way. Thing is, I never exactly said anything about making some other point since this is all in writing. NO words here at all.
I have no alternative but to close for now, and make Mexico send me money, maybe.
There's so much to write about Donald each and everyday his side shows are a blogger's heaven. But I refuse to trump Donald's Presidency by exposing, writing, even mentioning, suggesting or remotely inferring that he is, in fact, an idiot with serious head problems and, according to Russian prostitutes who claim to have been hired by Donald, a man who was also wrongfully reported as having a very, tiny, tinsy-winsy dick. No one ever denied Donald hired prostitutes, but the size of his dick is still in doubt. Personally, I think  he's a big one.
But this post has nothing to do with Donald, his lies, his agenda's, the books he never reads and his wife who won't join him in the White House or Spicer, his mis-spokesman, who seems to be about to explode any day now upon the alternative fact press release podium.  No, what I'm talking about is the beautiful Spring weather we're having.
cheers…
Franque23
*Correction, Melania may like jewels:
Here's some interesting tidbits on PBS…. The Chronicle of Philanthropy  did a study in 1994  that found PBS ranked 11th among 100 of the most popular and credible charity or non-profits in the US. More,  38.2% of Americans over the age of 12 choose "love" and "like a lot" when given a chance to rate PBS.
More……when PBS.org went on line by 2013 its traffic had risen from a starting audience of 2 million to a quarter-billion! That surpassed CBS, ABC and NBC web sites!
PBS has won more Webby awards than any other media company in the WORLD!
Trump asks in his budget to cancel government funding for PBS? Why? It's recently circulated that when Winston Churchill was asked by Parliament to cut funding from the arts during World War ll he replied, "Then what are we fighting for?" Thing is, Snopes rates this  quote as fake news, but the point remains well taken. Who wants a society void of the Arts, the Humanities, social welfare security and accessible education and  health care?
It's important to understand that PBS is not solely run by government funding, but has a huge donation based backing from working Americans, businesses and from corporations world-wide. Added to this, our government is meant to help provide American's services we want, like PBS and the postal system to name two.
Our government is not a business based enterprise charged with making money off the backs of our citizen's preferences. No, like the U.S, postal system that was never meant to make money but to cost money while providing American's with mail service, PBS is a non-profit that provides many American's with a well deserved service.
America is all for one and one for all. Thereby, if so many citizens enjoy the services rendered via PBS then it is reasonable that some monies from the government's tax collection be used to keep the service up and running.
I say to our government-relax, fund PBS and thank God Social Security checks can still come in the U.S. Mail!
One more little point…..I've long heard the notion that PBS is a liberal based broadcast-nothing could be further from the truth. Show's that talk about global warming are not points but discussions, many  try to be factually based though opinionated. Here's the deal—if the right did think global warming was true and the Left didn't, PBS would still run those programs. Get it?
Just because PBS may run programs you find offensive, too liberal for your liking, or just plain wrong doesn't make the station liberal based. No, most times PBS shows are informative with regard to the facts as stated by science, whether those facts be right or wrong.
The bottom line on PBS: If Democrats everywhere started pooping in the streets, PBS would air shows about it and may even present ideas based on facts about how unhealthy this habit was for America—no matter how much stink they got from some segments of our society because pooping on streets may be healthy for our run-off ground water and good for the economy.
PBS doesn't lean left or right, but merely presents points of interest in ways that are most often educational, and American's love their PBS stations….
Them's the facts. There are no alternative facts about it. None, zip-zero, nada, no how, anything left to say than Trumps' call to defund one of America's most popular TV shows is a wrong way turn on a dead-end street.*
Click-off for now.
Franque23.
*2017-– President Trump's budget slashes support for funding of NPR, PBS and public radio stations …
Linda sang her song from day one, that's the way she is. Linda can whisk tough times away with a slant of her smile that makes the Sun wear shades. Young, strong, beaming, this is how I remember meeting Linda who tantalized my young mind with dancing spirit.
Linda's path has always been the high road.
Strong, lean and mean, you get the picture. Holding a certain stature that stretches to the sky, this is how I came to know Linda. Lucky to be out of diapers—if I was—this whizzing top of a cousin first zoomed by. Trust was never an issue, nor place, moment, task or game at hand. Where do cousin's come from; it all calls for wonder. Linda's ease of being slipped that question into my childhood dreams.
Every life will own its challenges. Peaks, valley's, ups, downs and spin-a-rounds, the first person to build a roller coaster was onto something. Still, the carol Linda brings with her contains a floating timbre that underscores any discord. If her life were a musical piece it would play allegretto, accentato, affettoa— light, lively, with emotion and emphasis—but always, throughout, the work would be in harmony.
But why do I tell you? It's a simple matter, a solid truth, one I have known for so long. Linda's true affection for my childhood self and everything else about her gave me a confidence that helped grow my spirit. Of course, I had mom, dad, the steady lead of my sister and strong hand of my brother to help me build my path. But, I had cousin, Linda, as well.  And, as dismantling as it must be for a child to not receive the love they deserve from their immediate family, it is equally uplifting to receive that same kind of love from a stranger, an associate, or from a cousin. I know.
Acceptance, hope, cheer and love, these are Linda's calling cards; the notations of her life.
Sometimes, I hold the ceramic butter dish, a uniquely designed item, or the cut out clay plates I know Linda's hands made. She did that for years, selling her pottery wares in craft shows and fairs. This was a perfect fit; Linda's love of people, of creation, for the gift of giving and sharing her four calling cards bloomed everyday. In return, Linda still brings the warmth of her carol to any who listen.
She is a horse person. This means she gives tireless energy to four-footed pals who only speak back when a heart listens. Linda hears with her heart.
I can't imagine someone as truly nice as my cousin, Linda, and I know her! Fathom that?!?!?
Now, there's bad news.
"Hospice is here."
Larry's message marked the screen. It's been years of struggle for Linda and Larry; years of prayers, hope. Even so, these have been happy years filled with promise—Larry will tell you.
Still.
Sometime, it seems, I may have to go on without Linda, this, a thought I've never embraced. Of course, we don't know; our future that feels so ever present is truly veiled. But if that day comes, if I ever have to face it, I will never be alone. I'll carry Linda's laugh, cheer and all of her calling cards with me as I go. Linda will be in my vision as I look to the sky. The birds will sing, the wind will whistle the trees, but most of all there will be Linda Carol Martin's song of Life in my head.
Linda's carol will ring my ears. That tune, she taught my heart so well.
Thank You, Linda Carol.
Franque23
*
When you can eat it all now? But wait! The Weight! The weight gain, that is. Yes, the holidays are a smorgasbord of food for pounds.
It is Thanksgiving, a time to give thanks to all the hard work that went into bringing the birds to so many tables in America.
(this is Norma Jeane Mortenson doing the hard work–later known as Marillyn Monroe.)
Thanks to all you hunters and farmers.
I'd hardly put down the last remaining Thanksgiving Turkey drum stick when the Christmas' lamb (who may eat ivy-not sure) mairzy doats into my mouth.*  A person's body can only take so much stuffing, and I was about to find out exactly how much. About that stuffing-orange wedges, cinnamon apple slices and almond slivers helped.
A mosh of smashed candied yams smothered in marshmallow, steamed, salted asparagus, ripe olives, cranberry sauce, too many Hawaiian rolls way over come by how many pies(I forget- burp) -all the remains from Bird Day- had cleared out of my pie hole just enough to make room for the next feast. I think three types of ice cream, homemade orange jam and lemonade helped wash it all down.
This is when my scale started going screwy. "Nah, it can't be!" To be fair, the cold does affect those floor step on scales, and our floor doesn't appear to be exactly flat, as it was last week. "Do these things run on batteries?"
So the lamb dinner did a do-si-do  into my life. The gravy thick, chunked chock full of garlic, peppers, onion-eastern Mediterranean sea salt, parsley, rosemary, thyme, pepper, orange peel, paprika-more-clung to the herb crusted  meat. Mashers, creamy, so good ask my daughter how, a salad made of everything, fresh frozen garden green beans from last fall, the loaves of garlic bread and don't forget the olives, applesauce and the green mint jelly or the carrots and sweet potatoes cooked alongside the lamb basted in the hot juice-it all decorated my plate. Two for one Edward's pies was a no brainer-an all appetite type of thing-covered in mounds of ice cream seemed so logical.
Have you ever noticed there are more types of chocolates on your table than grains of sand on a beach during the Holiday of Light?
people do stuff with chocolate
Light, Dark, 30% to 90% cocoa, round, square, kisses, triangular shapes next to chocolate Santa's, reindeer, orange chocolate balls, I love the coconut filled mounds, and the foreign jobs-those real creamy chocolates, Ferrero's, more. Not that I ate any of these, but all of them.
You'd think my scale would self correct like computers reset if you unplug them,,,,but not mine. "Stupid thing has me five pounds too heavy!"
Because I could still roll over and get out of bed, still stand and open my mouth, the New Year's Eve dinner celebration jollied its way  through my palate next.
New Year's dinners only come once per year, and why-oh-why so soon after Thanksgiving and Christmas meals?!?!?!See? Someone got this all wrong-we need to spread these meals out a bit more throughout the year.
A rare Roast Beef is a pure joy-and Vegan's hell, I know, but this is all part of the Yin-Yang of life. A thinner gravy is called for, and this time the sweet potatoes needed chopped up Nestle crunch bars mixed into the marshmallow topping…Vegetables? I'm sure there were some, but those, the cakes, pies, breads and drinks all mix together in my jumbled head.
The Holiday so long to come and too soon over; the loved ones gone and some so far away.
The laughter, cheers, smiles, hugs and hopes we shared rattle my skull. My brain chases the images as if they were shadows in the night in hopes of experiencing them once more. But the shorter days are growing longer. Time has a way of saying goodbye and hello all at once.
Funny thing-even with the new coming light of day, my scale is still completely out to lunch.?!?! "This scale is 7 pounds off if not a slim ounce more!"
I weigh my alternatives and realize some things need replacing this New Year. Thank goodness I'd lost 14 pounds over the course of last year!  Thing is, I found a few of them back, and I know just how and where.
More is less-my new year resolution.
Cheers and Beers
Franque23
I always enjoyed that Mares eat oats… thingy song.
** other ideas for chocolate.
or…keep clean with chocolate
It's fitting this first post of 2017 should be about the enriching world of children's books. But first, here's a picture of one of my grandson's showing us all how to greet the New Year!
Oh yeah and Yay!
Moving on-
Written by  Scotswoman,  Helen Bannerman, and first published by Grant Richards in October 1899, Little Black Sambo is not only one of the very first books I remember being fascinated by as a kid, it did the same for children all over the world for nearly 50 years. Then, the  book attracted uproars from those who had issues with the text and pictures.
Things is, was Helen Bannerman a lifetime ahead of herself? Why do I ask? That's simple.
It's a simple story: a boy with fancy clothes is caught by tigers who accept his clothes in lieu of eating the boy. The lions argue over who looks better in the new clothes, chase one another around a pole to get a different piece of clothing from the other and turn into a goo during the process. The tigers run so fast they heat up and melt.**
What Bannerman is describing is energy heat transfer-a solid becoming a liquid as a result. It's a simple but remarkable thought. Of course, the boy  bringing the goo home so his mom can make pancakes out of it rockets the book up to yummy.
Today, this story just isn't the warm and fuzzy book it was once thought to be. Time's change and what we need to be thinking and reading about as people changes along with it.
Moving on—
Bonus picture:
Books will never cease to surprise us if we can only find the time to read. Here's one I've recommended before that will be well worth your effort: Collector of Moments. In my head it's the Kafkaesque of easy on up to adult books. That's right, you'll find this book most often shelved in the children's Easy section-a picture book- but it reads right on up to adult.
An illustration from the book-did this picture help inspire the Life of Pi story?
"The unexpected details in the pictures demand equally imaginative acts of explanation. In addition, Buchholz often shows people looking at objects behind walls or through doors or even beyond the frame of the paintings — objects that viewers can't literally see and must therefore envisage for themselves.
As the creator of images most interesting for what they don't in fact show, Buchholz is himself an accomplished collector of moments. Not only does his book tell young readers things worth knowing about how to look at pictures, but the pictures themselves delightfully repay the kind of attention they invite viewers to give them."
Enjoy.
Cheers–Moving on to 2017-it's all ahead of us now.
Franque 23*
*I've been a Library Specialist in the Alachua County Library District for the past 21 years.
Oh my!
** The version I was read had the boy and the tigers running around the tree….different takes.
When I was young, I dreamt I was an Indian. Not once or twice, but often. No one used the term, Native American, not back then, not that I knew. Us white folks simply called the red skinned tent dwelling people, Indians. I held these people in admiration, so swift, one with nature, self sufficient and efficient, they were a people worthy of my fondest thoughts.
I was always a scout. Sleek, sure footed but with the lightest step, I'd climb into a sweet smelling pine to perch high above. There I'd feel the wind with my heart. I'd hear the hawks, the hoot of an owl and squawks of crow.  The blue sky seemed a blanket; the sun laughed.  Leaves rustled while distant hills resembled multi-colored twisted taffy.  The green grasses bent and showed trails of white tailed deer, buffaloes and rabbit runs. The land was clear of danger, resiliently, so peaceful. Scouting was my duty; there were many loved ones back home. Odd, but I never, not ever, saw the end of this dream-I never even climbed down.
This November bulletin board is to reach out to my dreams..
It was only fitting, a magical loop, that brought a pure-blood Cherokee to my side during my college years.  Jana's father had been a scout in World War II; scrap-metal scars remained on his face. They had horses. At a nearby horse show I stood in a circle that included Jackie Kennedy, all by chance, and that seems a dream now. What doesn't seem a dream are words Jana spoke one day as we drove back to college after a spring vacation.
"When I was young, " Jana confided, " I used to wish I was black, not Indian."
"Black?" I had to have sounded dumbfounded.
"Yes. Blacks were much better liked in grade school." I glanced at Jana- her head was bent down.
Years later, it strikes me that Jana couldn't even dream of being white as a child-she dare not; that would be too much to even wish.
How different our childhood dreams had been.
 another view…
That she became second in charge of Washington's Native America bureau under  President Reagan is a credit to her keen efforts, endurance and focus to help her native people. Maybe, this is America at it's best: if you really try, and never give up, good things can happen.
Thing is, as I heard slanderous words spit this election cycle at people because of their ethnicity it gave me pause, a pain. We were all children once. Children with dreams and hopes-most adults never truly forget those wondrous moments. To have those aspirations sliced apart by loose-lipped fools is more than problematic, it's wrong on so many levels and in so many ways.
America, we can do so much better. Yes, we can. One day children will not dream of being another color. One day, children's hearts will soar above the tree tops because of who they are and for what they may become- leaders, inventors, mangers, representative and yes, even President.  People my age, older and younger, we must all remember that dream.
In a way, I'm still a scout in my heart.
I'm looking for that dream to come back. Maybe, Trump is right? We do need to make America great again, but not with arrows of division, looks that could kill or with minds full of hate. Not by tearing apart our environment.
It's time for America to dream and to make those dreams come true. Time will tell.
Now? It's Native American Month, and Native Americans from many tribes are being pepper sprayed-so much worse- at Standing Rock. Sometimes, the truth seems too much to bear. That's the bare facts. If only it could stop.
Franque23
In many ways- Native Americans are still showing us the way.
We have such a long way to go.
Keep the faith –
Franque23
To list a few….
Obamacare
détente
Give Me your tired and your poor
Women's Rights to equal pay
Women's right to have abortions in most cases
Current Social Security retirement age
Some amount of Social Security Check
A major part of the funding for the EPA
Emission controls for cars a business(The Clean Air Act)
A better, standard minimum wage
Wall street regulations
Union Rights to organize
Defined Pensions for Workers
National Park funding
Alaskan Pipeline resistance
Taxes on the Rich
What we get in return?
A President who is inexperienced in the field of World-Wide politics
A President who  seems unaware of people's constitutional rights and the workings of the U.S. Government
The NRA ( A gun in every closet)
A President who has called some women pigs, dogs and worse.
A President who gloated after 9/11 since the event would make him money
A President who mused how the housing crash and economic crash in the U.S. several years ago would make him money.
A President who is against environmental protections
A President who has gone bankrupt numerous times.
A President who will soon address in court accusations of Fraud (Trump University) and rape charges.
There will be a Wall we will pay for
A First lady who has posed naked for tabloids. ( Not a crime, but is this appropriate considering the stature of the position?)
One more takeaway
You can only squeeze the middle class workers so much and for so long via both political party's actions before that electorate is willing to shoot themselves in the foot rather than vote for an ongoing economic travesty. 
The day is done; our country's course is set for the foreseeable future.
Advice for President Obama: 
Sign as many (a thousand or more) Executive Orders between now and January. This might slow that foreseeable future of a beast down.
Franque23.