You are currently browsing the category archive for the 'humor' category.
(Click the pic for a larger view.)
Anyone who knew me as a kid knows it's an astoundingly, flabbergasting, jaw-dropping, stupefying surprise that I'm a father. Sure, I had a future even a wrong turn could help back then, but it also was clear from the get-go that another planet was, in fact, my home. I lived spaced out most of the time.
Still, there has always been a Father in me.
A fishing Grandpa….who knew?
Basically, my kid-self was a walking brain dent.
School was torture, a work around looking to happen, though girls were annoyingly interesting. Sports became my ticket to skate by on high school. Next came a spin as class VP.  I spent a zillion hello's on friends passing in school halls like a pseudo-millionaire with no money.
The politician in me continued to thrive through my non-formative years of college.
As a sophomore, the college paper deemed me, Apple Gerry, with a front page picture that showed me ranting about student dorm rights. Soon, I was appointed by the graduating head of , Group X, to be this organization's next President. Now, Group X had two major agendas. First, our group wanted , 'open,' dorms with visiting rights for both men and women 24/7. (Seems my younger interests stuck with me). Secondly, we wanted visiting rights for women in the men's dorms.  I know, these two agendas seem the same, but agenda two left men out of female dorms. Underlying our two hot pulsing agenda's were rumors I made sure spread that Group X would host off campus beer parties. It all worked great until those beer parties took effect which is why I don't remember how long Group X survived and when or why it ended…
Not to be detoured, my free-fallin', dancing, singing self landed me a membership pre-facto of Phi-Kappa-Phi since I refused to go thru hazing but was made an off-the-record member of the fraternity house anyway. It was a great, wild , short year of being reprimanded by the College Administration. Before our house knew it, women weren't allowed in our second story where the beds were, so, yeah, we moved all the beds down to the basement and slept there and stuff. This pissed Admin off but it wasn't until we held a beer-bed floating party in the basement with strippers from Baltimore as hosts that our house got shut down! I mean, completely closed for a year!!! Can you imagine?!?! Of course, I had very little to do with any of this that I remember.
My successful political days weren't over, but it was time for those college days to fog into post college days of running naked in the Ocala National Forest, jumping naked off lime pits east of Gainesville with 300 hundred others on any given Saturday afternoon and strolling by police cars while at a nude block party on NE 1st street here in Gainesville.  I know, I know, you're thinking I was a nudist but, no, I wore clothes to job interviews and stuff all the time.
(Clothes on! This is the site of many Bonaparte late night ,'Chunky-dunks,' but we can't beat Ireland's recent Guinness book world record-breaking 2500 nude swimmers at once!)*
All that college,'Fog,' cleared into pot smoke that guided my way for a few more zillion years as I grew older without growing up. There's a pill to take for that, but I forget the color!
Next thing I knew, my ears pretty much got too long for my face and my children stole my hair.
I remember waking up one day and staring into the mirror realizing very little.
I'd set down my principles and forgotten where they were unless I tripped over them while changing diapers. It was nifty earning money that was really other people's money if I made it to the power company on time to keep the lights on. I was consumed with successful failure without notice or care but for my family. I have to say, that bunch got my attention.
I suppose it's true to say one baby led to another and then another which led to seven others—so far.
(Here's five of them being still all at once!?!?!)
But through it all I maintained my hat wearing image with uniquely obtuse discernment, a finesse of in-depth leadership and control.
Clearly, this is not me , but a look-a-like! Aaron is, however, wearing my glasses!!! Have you ever noticed children love to wear glasses, but that's never good for the glasses?
As it turns out, I like to grow things, whether it be debates on issues (have you noticed), babies, grand children, properties, gardens and wrinkles….
Click the pic to see the start of hat construction and the  wrinkle lines I spent hours, days, weeks, heck, years putting on my face!!
I'm not sure what ticket I would have been on if you told me back in high school that I'd end up a  paper bag hat wearing, wrinkled eared, laughing Grandpa. Maybe, the one to the fast train to Berkeley or the over-life sleeper to the deep woods of Canada.
Yep. Throughout the laughs there was a Father in me after all. Man, this is great; a nice surprise, indeed. Who knew I had a plan all along? Me!
(This is my brother-in-law and his wife and me with my wife standing in front of what we believe was the location of my wife's ancestor's home. They were hat makers in Denton, England. I was making leather hats in a barn in Gainesville in the 1970's when my wife first moved in with me! See? That's called a plan:-)
Franque23
*https://www.cnn.com/2018/06/11/europe/irish-women-record-breaking-skinny-dip-intl/
(Click on the pic for a better view.)
Neither of me is crazy–just pointing to the obvious.
Thing is, I love to do yard work. I hated to do it, maybe, when Dad asked me to but that work struck a nerve in me and it's never stopped tingling.
It's the little things that get me. Like today, seeing a random bird food seed spring up six feet tall with sunflowers next to the invasive Lantana all backed by a red crape myrtle now coming to bloom just spins my wheels.
The blue plumbago never fails to excite and it's a good choice for Florida gardeners who don't want to do much care for their planting… even a black thumb can grow this plant but don't bring the cuttings inside unless you feel like picking up a zillion blooms off your floor.
I went to a movie with a date but ate it before the flick started…
Okay, I'm in love with a shrimp plant. I know, I know. How could this happen? Me, your normal run-of-the-looney-bin-guy and the next thing you know, I love a shrimp plant. This one's tied up so it doesn't sprawl into our front door walkway…thing is, this plant attracts all kinds of humming birds-so yeah, gotta love it. I missed the shot of one bird today-sorry.
Why do fries come in three sizes if size doesn't matter?
Squash flowers have the nicest way of saying hello in the morning…I'm going to follow their lead and practice this on the next  few victims, err, people I meet.
Curb appeal could be spruced up a bit…it's time to trim those box woods plants. As it turned today, I spent 6 hours trimming other plants and clearing fence lines. The box woods have to wait.
I'm not sure you can see this, but those are 8 foot high 1 by 2's the tomatoes are towering over….
Nestled around the garden are the first few  butternut squash I've ever grown…Can you find it?
I'm thinking Monica milked the Clinton story for all it's worth.
Moving on, I bought an Elantra this year and so far I'm extremely happy with this car…three drive gears give power, economy or normal driving options; the sun roof is a blast and the ride super smooth. Mileage so far is 31 MPG at an average speed of 26 MPH around town…but more, our Mulberry tree formed a beautiful arch for me to park under this year.
okay, Shadow, we'll go out back….
The  green algae took my wallet for a ride this year with all this rain, but things are settling down after many hours of work almost daily..
A resistance sign to trickle down economics: Don't Pee on Me
I saved over 40 two-year old pineapples from the cold this past winter and wondered what would happen… Well this happened… I've bunches of hand size pineapples….:-(
If I have three cookies and eat four of them-how many are left? (New math…)
Dale put some Peace plants on the back porch…very comforting to see and to be around.
Well, Shadow, that's about it. Time to head back in and check out the bird feeder for squirrels!
You'd think in a male dominated society the saying would be, "He's got Breast's in the air," not, "Balls in the air."
I built this porch last summer…it was a bear of a job…the new plastic woods need joists every 12 inches or so….but I do love the work, the math, the shopping, the cutting, screwing, cursing…it's all good. It took me about six weeks every morning from 6 am to 11 am before going to work to 'get her done'….
Thanks for stopping by…
till next time.
Franque23
this post is under construction until tomorrow…
That's right. With just a single stroke of something, Shadow has a miraculous hole in his ear flap.
It all started without me knowing, though my wife had noticed the small offending,'bimp,'* for a while. It wasn't big enough to be called a bump and not so big to think it wouldn't go away. Of course, I hadn't seen a thing since I use, 'Guy-eyes,' 100% of the time. Guy-eyes have the unique talent of selectively not seeing when it comes to things like dirty floors, dishes, walls, cars, yards, holes in dog's ears, just about anything that relates to work or trouble or spending money. Any wife will tell you that, 'Guy-ears,' work about the same way. A dripping faucet becomes part of Beethoven's Fifth symphony and a sink full of dirty dishes is no less than abstract art to guy-eyes. Yard trash is merely a small replica of a Burning Man exhibit in the works. No, my guy-eyes and ears didn't see anything until Shadow's special spot started to dazzle spinning disco lights and play sirens that could drown out an ambulance's song.
Once, my wife called firemen to check on a smokey smell in our house. They searched around as I slept through the whole thing. It's all about mind-power. I'm on guard 24/7 with this stuff.
More, guys like me have incredible tolerances when it comes to doing very little until we want to get going.  So Monday a week I fell into noticing this spot on Shadow's ear flap that had now earned the name, 'bumple'.
"Tick." I ran upstairs to get the magnifying glass and tweezers.
Leafing thru random news today……
Of course, there is this. Shadow is the best dog, the most obedient dog, a polite eater, a perfect beggar and a relaxed, no jumping-up dog who constantly does jump-up with a smile. Except, that is, when my wife or I notice something, a scratch, a tiny piece of dirt, a bit of tree lice, an embedded minute twig or anything else on him.  Exploring the most teeny-weeny, infinitesimal speck of nothing becomes an all-out no can do with this dog. Once our fingers start to investigate anything on Mr. 'I'm so good,' he goes into terror mode—his eyes, oh how wide; his tongue now a flashing dart so merry; who knew a dog could twist his neck in so many directions with a paw beside his nose? The body wiggles' attack any probing finger making the entire dastardly exploration nearly impossible!
"How is any of this going to help me swim better?"
I managed to discover that the offending spot was not a tick but a true bump of a spot!! In aggressive guy fashion, I put off thinking about this for another day, or four days until it was time for our Friday afternoon car ride. That's when an uncontrollable force drove me and Shadow to the vet who said, "I don't operate on Saturdays so bring him in at 7 AM Monday morning…"
Gulp!
We have so many more gardens to grow together!
You've been helping me weed for four years….
Monday came after a weekend of my mind trying not to construct a gallows or grave for my dog. Dreaded what-ifs became many bowls of ice cream; he's gonna be fine became my version of the Chiffon's, "He so Fine."** Worse, we had to wait a week to hear the biopsy report after Shadow survived the operation. No matter, Shadow's worth one week of distracted thought and his clown collar gave us plenty of laughs as he banged into walls, chairs and doors before he learned to navigate with a head the size of a huge watermelon.
Ol' Clown collar face was not happy with his new arrangement at first, but check out his newly manicured toe-nails?!?
"Why do you keep looking at my ear?" Well, first off, it's the other ear, Shadow. Nice try though.
Drum-stick roll……
Shadow's fine as it turns out, but for the hole in his ear. Will it heal and close? The jury's still out but I think he will weigh one hole less when this is all done. But the pills he's had to take have brought him a boat load of treats and Shadow's happy about that.
Sometimes, I almost think he likes wearing that clown collar?!?!?
This last operation episode puts Shadow in the—most expensive dog we ever owned—category.  This is due to his propensity to charge after squirrels through brush, trees, fence and field in random directions with a hurricane force of will. The facial cuts keep coming.  In the end, I imagine Shadow will resemble a boxer, not the dog but the guy in the ring. Speaking of rings,  if Shadow retains his ear flap hole it will be tempting to place a ring through it! But he'd just get that caught on something and rip his ear flap in half.  Sigh.
We not only have the best dog in the whole world, but one with a hole in his ear flap, too! How special is that, baby?
Cheers from thank-goodness land.
And of Thanks, these broccoli, collard greens and kale have been yielding since last October!!! I picked more broccoli today, 4/11/18?!?! Does this give you seed for thought?
Franque23
*https://www.youtube.com/watch?v=Z3UP2FraDCU
**https://www.youtube.com/watch?v=rinz9Avvq6A
I got up so late this morning I almost missed my nap!
Yesterday, Friday, I drove across town after work with my cone-head wearing dog* to get pool supplies, drove home and got the pool cleaned and mulched the garden for the second time this spring,
This is how I mulch the garden-I drive around and pick up other people's yard rakings, haul it back in my car and dump it on my garden. This works well as long as I off-set the acidity of the leaves with lime.
Then,  I fertilized 17 citrus trees and replaced a cracked mower blade and mowed until 7:30 PM. It was a great start to what would have been a productive wkend until today, Saturday.
I 'arose' feeling so unlike the tea roses in our yard…
Today, I've a bad case of stuck-in-a-chairitush as I wonder if I should move to the couch.
Nah, the couch is like two rooms away and they say it might rain Tuesday so why bother to move now? Plus, there's a 60% chance of raindrops today; that means going outside would risk getting hit by one. I might as well stay in butt-put mode.
Actually, here's the deal. In my world, if it rained on Saturday all workers would get Monday off. Being off wkends is a hard-fought for union negotiated right! All the other work days of the week are just a bunch of made up crap—and there are soooo many!?!?!
So yeah, our wkend's deserve payback from the week days if it rains on Saturday.  But what about rainy Sundays? Of course, to keep in line with our Judeo-Christian values rainy Sundays means workers should get two days off that following week. Why? Obviously, any rain sent on a Sunday came from God and who's gonna mess with Him? If God makes it rain on Sunday then  he's all in with us getting the two days off. Period.
But I have questions. Does God like to play golf?
And I have answers. The real reason for not paying my newspaper subscription is so I don't have to go get it off the lawn right now. First off, this would entail me getting out of my chair, that's iffy. Plus, the wind is out there; wind and sun, but I just know there's also a raindrop or two out there somewhere and it might hit my head.
Go ahead laugh, but only bald people know about raindrops hitting heads. "Hats!" You say? "Bats wearing hats!" I say. It's your turn.
But, being bald has advantages, too.
Dad's WWII hat might help?
BTW, Kerry, a wonderful person to work around, hmm, I mean not to work around as avoid but, with, anyway, she had a dog named, Mookie, who retrieved the newspaper each day from the lawn! See-that's good genes, but have you ever weighed your jeans?
I'm talking about the real kind of blue-jeans, not those thin stretchy things people wear over undies no one can tell you have on. No, this is about the good ol' regular kind of jeans real cowboys wear–they're freakin' heavy!! So, no, I'm not wearing jeans today, just shorts and paisley patterned undies.
That should about do it though there is one more little thing. It's great they have food service deliveries to the house door now, but who's gonna feed me the food?
This day is gonna be full of work.
Franque23
*
Shadow has a cone-head today, but that's another glob.
Eating ribs tomorrow means there's no point in dieting today! Why create a hole now only to fill it later?
Really, I may have been a bit literal in my younger days—like yesterday back—cause I thought I was what I ate. I'd sit at the dinner table as a kid and feel my legs and arms fill up first as I ate; it was super important to leave my hands empty for dessert.
BTW—I own typo's, and as a wirter ( whoops…see dyslexic, too ) I can't spell, either. So, I invent ways to remember things like how to spell desert or should it be dessert. No, just learning that dessert you eat has two S's won't work. This works: desserts are sweets (See=2 S's in sweets.) There, it only took me 68 years to figure this one out and I've about, oh, a zillion more word spellings ot nail down. Oooops… there's another typo I make a living offering. Ot=to.
I took a class on Excel yesterday and realized I don't misspell words, I just write in Excel type formulas …ot=to; ti's=it's; htey=they; these are just a few formulas I type by. Then there's that nagging form=from. Of course, there's a way to pick one's often misspelled words and set your computer to auto-adjust those to the correct spelling. But form=from or vice versa would be a never-ending (typing) nightmare, right?
Thank you for asking what keeps writers up at night or daydreaming during the day.(Okay, this part is made up. Please someone ask me a question—I don't care how random…)
 Sixth grade graduation shot. I'm in the back row, the sixth boy from the right. I started writing stories in fourth grade. My teacher accused me of not being the author of my first submission, (maybe I wasn't?) The story was about a man wrongfully accused of murdering a woman but who, none-the-less, was hung for the crime. I went into great detail about the wood box the falsely accused man stood on before being hung. My mom had to write a letter saying she knew I wrote the piece. Thing is, the process for me was like being told what to write by a voice I heard in my head, a voice that didn't seem like or sound like me speaking at the time.
Did you know there's a huge debate going on about adverbs—you know those LY endings along with long, hard, quick type words. Stephen King hates them while Mark Twain rowed the same boat 'Yinly'….but the Yang side of the debate is loaded with good writers, Bigly.
Point of view is subjective but simple for me.  I'm always right and you're wrong should we disagree but none of this is really about the Point of View writers work on.
The question is, should the story be written in First person, even if that of a dead person, Third person Omniscient or limited, Second Person so rarely used or does it all flip-flop by chapter?  And how about using the unreliable narrator technique?  Writers may write one passage or book in different points of view to see which works best and, if it all sucks, then just throw out the work but not before they hammer out a past and present version, too, just to see.
How long does writing take?
This varies by writer, times and situations. I've finished four full length novels now and see the approximate time frame for me between starting a book and then having it on Kindle pages is about 2 years per book.  I always start writing by staring off into space while typing away. I might type out one paragraph, or a page or a long story that ends up being several chapters before reviewing the work to correct obvious errors in spelling, grammar, etc. Then I re-read the work for syntax, a better expression or word to use. Quick or slow; good or bad: writing takes time.
Here's a good example, and remember I've written this glob about once per week (more than 500 times) over the past nine years, plus four books are finished with another done but not corrected and two others started, so I do write.  Why I write is due to some sort of brain damage but forget that—. Recently, I wrote a one page prologue that I may or may not use.  My wife likes it and my first writer said, "very good.'  Still, I don't know. Thing is, I spent about five hours getting that one page done and I feel certain I'll work more on the wording if I read it over again. That's the key, a writer is never really done with anything they write; a book just ends when the final editor is done and the book is put on Kindle, or in some format, or published hard copy.
So the very long answer to how much time writing takes has to be one word: forever.
To me, writing fiction is like living in a perpetual dream-like state that runs as a background to life 24/7 until the story is written. Then, in time, that story fades as a memory. Any disruption while writing, even an act of kindness,  can knock a writer's angle to the story out of whack and it might take hours or sometimes days to get back on track, if ever!
My money's on the dark place writers must go when they write. It's called the soul. Whether they slip, slide, run, jump or dive head first, all writers have to get to the core issue of what they write if they hope to pull something good out of it. It's a dark place full of fire; a tiring breath of fresh air. That's where the stories take place.
I'm not ribbing you.
Cheers,
Franque23
(Writing time here was 46 minutes. Endless corrections and pictures about another hour.)
Listen up you fat gobbler. Sure, you had good intentions for 2017 but that all went zip when the stuff-your-face holidays arrived. Look at you; you've redefined the meaning of,'Extra wide load'. You're a red eyed, stumbling person who went to the fridge to get broccoli and came out with two popped beers and a bottle of Cabernet Sauvignon. Heck, you needed the drinks to help wash down that box of chocolates you just couldn't give away! No matter, rotten veggies work better in the compost then beer bottles.
Face it, if your butt sagged anymore you'd have to roll from the bed to the kitchen to slurp up breakfast before going to work.
And when you get to work what what do you see? It's those eight blurry tiny reindeer that have oddly appeared throughout your days since Christmas plus several workmates who give you the look—the look that darts from your drippin' jowls and turkey neck to your eyes and says, "God, how can you still walk?"
It's so bad showers are scary.
You'd wash but how many bars of soap would that take? Besides, balloons don't take showers.
Thing is, two towels clipped together with clothes pins easily wrap around your belly so what's to hate? I'm certain that looking down after showers reveals nothing of toes, and nothing of anything else that might protrude either but why worry? It just one gigantic sloppy view of lumpy fat that makes you think about skiing, or how you've gone down that slippery slope of second helpings. Just deal with it, right?
It's true, your dog doesn't even know you. The tail wags as he runs behind a chair.
Hmmmm, okay, let's get real…
Look, you obtuse slurping low life chomper-this is about more than the spiral ham you sucked up, the pulled pork barbecue you smeared on your belly or the steaks, roasts, lamb and turkey your diet slipped on. NO, this is more than just about the honey carrots—just add more sugar, dear— the smashed, buttered potatoes or sweet potatoes—pass the brown sugar—the twelve pies, apple, cranberry, key lime and pecan all topped with ice cream, the enormous amount of cheese melted on the cauliflower? or the bacon burgers served with anything that can be fried.
No, that's just a thin slice of the reason people must wonder how your elongated ear lobes can hang on either side of your over stuffed skull.
This is what it's about: I know you and your New Year's Eve resolution to stop eating with both hands at the same time.
Let's be honest.  This is really about holiday peer pressure. It's all too much. Basically, you're innocent; just another consumer who never had a chance. I know you meant to be good this holiday season—think of the mosquitoes just waiting it feast on you— but things happen. I bet you blame the women around you who peddle sweets for a living or all those chocolate factory workers whose jobs depend upon your consumption of their nefarious means of earning a livin'. Oh, the guilt brought on when passing up all that hard work stacked to buy in the shopping isles!
See? I know you.
You'll probably try to diet again in 2018. Ha! As if…
I also know if I keep talking to the mirror this morning I'm gonna be late for work!
Cheers….good luck.
Now where's my toothbrush? Wait! It's under that half eaten chocolate bar. Odd? Gosh, I hate to waste food, and this may be some of that no calorie or extra light chocolate I've never heard about?!?!
It's a brand new year, baby!
Franque23
what you wish you didn't want to know. But the facts of life are fascinating since the minute you hear about them as a kid. Wait! There are facts?*
So, yeah, here's another 'fact' to mull over while shopping  in the holiday crowds or waiting in line for, well, anything. Silent butt deadly is never friendly fire, but it all comes down to a few specific scientific findings. Mind you, these are not alternative facts-just the plain ol product of investigation facts….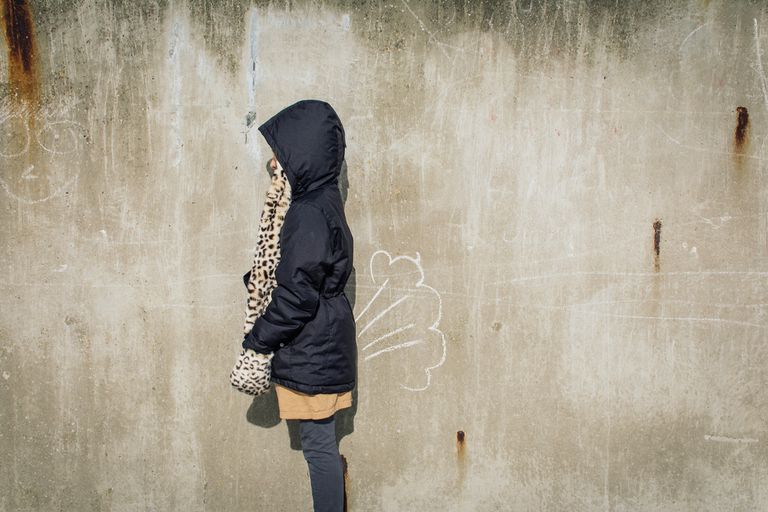 "Farts are the common name for flatus or flatulence. Have you ever wondered what farts are made of and whether they are the same for everyone? Here's a look at the chemical composition of farts.
CHEMICAL COMPOSITION OF FARTS
The exact chemical composition of human flatulence varies from one person to another, based on his or her biochemistry, the bacteria inhabiting the colon, and the foods that were eaten.
If the gas results from ingesting air, the chemical composition will approximate that of air. If the fart arises from digestion or bacterial production, the chemistry may be more exotic. Farts consist primarily of nitrogen, the principal gas in air, along with a significant amount of carbon dioxide. A typical breakdown of the chemical composition of farts is:
Nitrogen: 20-90%
Hydrogen: 0-50% (flammable)
Carbon dioxide: 10-30%
Oxygen: 0-10%
Methane: 0-10% (flammable)
LIGHTING FARTS ON FIRE – THE BLUE FLAME
Human flatus may contain hydrogen gas and/or methane, which are flammable. If sufficient amounts of these gases are present, it's possible to light the fart on fire. Keep in mind, not all farts are flammable. Although flatus has great YouTube fame for producing a blue flame, it turns out only about half of people have the archaea (bacteria) in their bodies that are necessary to produce methane.
If you don't make methane, you may still be able to ignite your farts (a dangerous practice!), but the flame will be yellow or possibly orange rather than blue.
THE SMELL OF FARTS
Flatus often stinks! There are several chemicals that contribute to the smell of farts:
skatole (a by-product of meat digestion)
indole (a by-product of meat digestion)
methanethiol (a sulfur compound)
dimethyl sulfide (a sulfur compound)
hydrogen sulfide (rotten egg odor, flammable)
volatile amines
short chain fatty acids
feces (if present in the rectum)
bacteria
The chemical composition and thus odor of farts differs according to your health and diet, so you would expect a vegetarian's farts to smell different from those produced by a person who eats meat.
Some farts smell worse than others. Flatus that is high in sulfur-containing compounds is more odiferous than farts consisting almost exclusively of nitrogen, hydrogen, and carbon dioxide. If your goal is to produce stinky farts, eat foods that contain sulfur compounds, such as cabbage and eggs. Foods that lead to increased gas production increase the volume of flatus. These foods include beans, carbonated beverages, and cheese.
SCIENTISTS WHO STUDY FARTS
There are scientists and medical doctors who specialize in the study of farts and other forms of intestinal gas. The science is called flatology and the people who study it are called flatologists.
DO MEN FART MORE THAN WOMEN?
While women may be more discreet about farting, the truth is females produce just as much flatus as men.
The average person produces about a half a liter of flatus per day.
FARTS VS. FLATUS
The gas that is produced and released through the rectum is called flatus. The medical definition of the term includes gas that is swallowed and that is produced within the stomach and intestines. To produce an audible fart, the flatus vibrates the anal sphincter and sometimes the buttocks, producing a characteristic sound."
There you have it! This is all you need to know for that perfect dinner conversation when the dreaded lull sets in around the table while visiting relatives!
Cheers!
Franque23
Thanks Barbara for the 'facts.' And what about dogs—and other animals we blame for farts?