You are currently browsing the category archive for the 'humor' category.
Listen up you fat gobbler. Sure, you had good intentions for 2017 but that all went zip when the stuff-your-face holidays arrived. Look at you; you've redefined the meaning of,'Extra wide load'. You're a red eyed, stumbling person who went to the fridge to get broccoli and came out with two popped beers and a bottle of Cabernet Sauvignon. Heck, you needed the drinks to help wash down that box of chocolates you just couldn't give away! No matter, rotten veggies work better in the compost then beer bottles.
Face it, if your butt sagged anymore you'd have to roll from the bed to the kitchen to slurp up breakfast before going to work.
And when you get to work what what do you see? It's those eight blurry tiny reindeer that have oddly appeared throughout your days since Christmas plus several workmates who give you the look—the look that darts from your drippin' jowls and turkey neck to your eyes and says, "God, how can you still walk?"
It's so bad showers are scary.
You'd wash but how many bars of soap would that take? Besides, balloons don't take showers.
Thing is, two towels clipped together with clothes pins easily wrap around your belly so what's to hate? I'm certain that looking down after showers reveals nothing of toes, and nothing of anything else that might protrude either but why worry? It just one gigantic sloppy view of lumpy fat that makes you think about skiing, or how you've gone down that slippery slope of second helpings. Just deal with it, right?
It's true, your dog doesn't even know you. The tail wags as he runs behind a chair.
Hmmmm, okay, let's get real…
Look, you obtuse slurping low life chomper-this is about more than the spiral ham you sucked up, the pulled pork barbecue you smeared on your belly or the steaks, roasts, lamb and turkey your diet slipped on. NO, this is more than just about the honey carrots—just add more sugar, dear— the smashed, buttered potatoes or sweet potatoes—pass the brown sugar—the twelve pies, apple, cranberry, key lime and pecan all topped with ice cream, the enormous amount of cheese melted on the cauliflower? or the bacon burgers served with anything that can be fried.
No, that's just a thin slice of the reason people must wonder how your elongated ear lobes can hang on either side of your over stuffed skull.
This is what it's about: I know you and your New Year's Eve resolution to stop eating with both hands at the same time.
Let's be honest.  This is really about holiday peer pressure. It's all too much. Basically, you're innocent; just another consumer who never had a chance. I know you meant to be good this holiday season—think of the mosquitoes just waiting it feast on you— but things happen. I bet you blame the women around you who peddle sweets for a living or all those chocolate factory workers whose jobs depend upon your consumption of their nefarious means of earning a livin'. Oh, the guilt brought on when passing up all that hard work stacked to buy in the shopping isles!
See? I know you.
You'll probably try to diet again in 2018. Ha! As if…
I also know if I keep talking to the mirror this morning I'm gonna be late for work!
Cheers….good luck.
Now where's my toothbrush? Wait! It's under that half eaten chocolate bar. Odd? Gosh, I hate to waste food, and this may be some of that no calorie or extra light chocolate I've never heard about?!?!
It's a brand new year, baby!
Franque23
what you wish you didn't want to know. But the facts of life are fascinating since the minute you hear about them as a kid. Wait! There are facts?*
So, yeah, here's another 'fact' to mull over while shopping  in the holiday crowds or waiting in line for, well, anything. Silent butt deadly is never friendly fire, but it all comes down to a few specific scientific findings. Mind you, these are not alternative facts-just the plain ol product of investigation facts….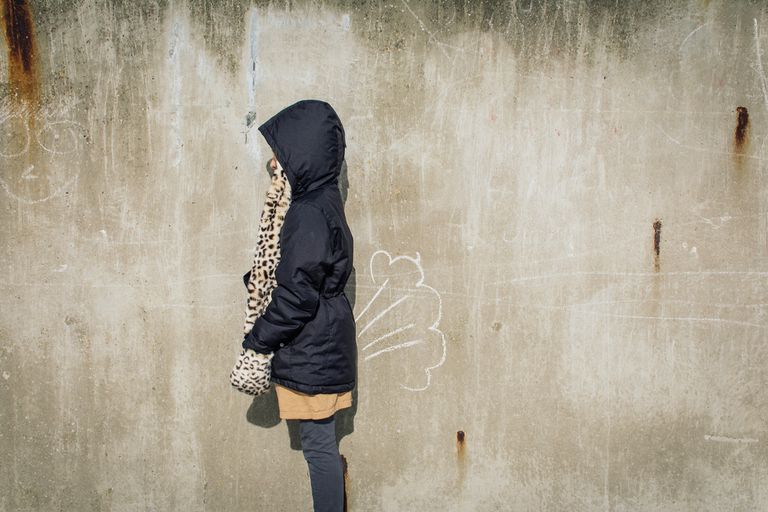 "Farts are the common name for flatus or flatulence. Have you ever wondered what farts are made of and whether they are the same for everyone? Here's a look at the chemical composition of farts.
CHEMICAL COMPOSITION OF FARTS
The exact chemical composition of human flatulence varies from one person to another, based on his or her biochemistry, the bacteria inhabiting the colon, and the foods that were eaten.
If the gas results from ingesting air, the chemical composition will approximate that of air. If the fart arises from digestion or bacterial production, the chemistry may be more exotic. Farts consist primarily of nitrogen, the principal gas in air, along with a significant amount of carbon dioxide. A typical breakdown of the chemical composition of farts is:
Nitrogen: 20-90%
Hydrogen: 0-50% (flammable)
Carbon dioxide: 10-30%
Oxygen: 0-10%
Methane: 0-10% (flammable)
LIGHTING FARTS ON FIRE – THE BLUE FLAME
Human flatus may contain hydrogen gas and/or methane, which are flammable. If sufficient amounts of these gases are present, it's possible to light the fart on fire. Keep in mind, not all farts are flammable. Although flatus has great YouTube fame for producing a blue flame, it turns out only about half of people have the archaea (bacteria) in their bodies that are necessary to produce methane.
If you don't make methane, you may still be able to ignite your farts (a dangerous practice!), but the flame will be yellow or possibly orange rather than blue.
THE SMELL OF FARTS
Flatus often stinks! There are several chemicals that contribute to the smell of farts:
skatole (a by-product of meat digestion)
indole (a by-product of meat digestion)
methanethiol (a sulfur compound)
dimethyl sulfide (a sulfur compound)
hydrogen sulfide (rotten egg odor, flammable)
volatile amines
short chain fatty acids
feces (if present in the rectum)
bacteria
The chemical composition and thus odor of farts differs according to your health and diet, so you would expect a vegetarian's farts to smell different from those produced by a person who eats meat.
Some farts smell worse than others. Flatus that is high in sulfur-containing compounds is more odiferous than farts consisting almost exclusively of nitrogen, hydrogen, and carbon dioxide. If your goal is to produce stinky farts, eat foods that contain sulfur compounds, such as cabbage and eggs. Foods that lead to increased gas production increase the volume of flatus. These foods include beans, carbonated beverages, and cheese.
SCIENTISTS WHO STUDY FARTS
There are scientists and medical doctors who specialize in the study of farts and other forms of intestinal gas. The science is called flatology and the people who study it are called flatologists.
DO MEN FART MORE THAN WOMEN?
While women may be more discreet about farting, the truth is females produce just as much flatus as men.
The average person produces about a half a liter of flatus per day.
FARTS VS. FLATUS
The gas that is produced and released through the rectum is called flatus. The medical definition of the term includes gas that is swallowed and that is produced within the stomach and intestines. To produce an audible fart, the flatus vibrates the anal sphincter and sometimes the buttocks, producing a characteristic sound."
There you have it! This is all you need to know for that perfect dinner conversation when the dreaded lull sets in around the table while visiting relatives!
Cheers!
Franque23
Thanks Barbara for the 'facts.' And what about dogs—and other animals we blame for farts?
My wife and I visited Japan two times while our oldest daughter lived and worked in the country for five years. We went up, down, around and across the country, in and out of big cities, small cities, to islands, to tourist places, local bars, Mount Fuji and more. We struggled to learn how to use the toilets once we found them, how to catch the wrong and right trains and how to bow the correct amount for almost every occasion. It's a wonder I didn't see more signs for chiropractic help but, then again, how would I read them? Anyway, if you're looking to experience a spaced out feeling while traveling but can't afford a ticket on the ship to the moon, Japan might be your best option.
Liking sushi and/or soup (Miso, or the egg laden, Udon) is a plus when tramping Japan, but there's so much more on the plate there. Of course, I can't tell you what half of it was or is, but if you have a daughter like mine you might find yourself enjoying Saki while ordering a second helping what seemed a delicious casserole only to later find out it was composed of fried cow guts. Bon appetit, and enjoy the stronger Shochu if you like Saki…it will help you forget.
Okay, discount some of the eye-ball foods or still alive squid. Concentrate, instead, on the millions of types of shoes the Japanese wear or the clothes that range from traditional Kimonos, New York City tight, expensive high style to the 'metal' look. Notice the street signs….
They mean no peeing or pooping on the street….just a head's up/
And enjoy the absence of fearing you'll be mugged (Ain't gonna happen in Japan…) There's a beauty in the country that is mirrored in the people's hearts. It's a kind, obedient society that honors others as they honor themselves and their heritage.
Our daughter lived in Kitsuki, Japan, where she taught English to middle schoolers who were strictly forbidden to chew gum in school, that a 'high crime.' Imagine this: if a teacher is ever caught driving after drinking the entire staff and children of the school are punished! See? It's all for one and one for all or things get stinky real fast. Japan rows together.
My daughter left her purse on a train station bench and those attendants got her purse back to her days later though she lived in another city. Of course, her items had not been touched.
Kelly lived in a bay comprised of three cities: Kitsuki; Beppu and Oita.
Our daughter lived in Kitsuki, Japan,  which is located approximately where the number '10' is on this map…Swinging south by train leads to Beppu and then to Oita.
The 'hot' fun really begins in Beppu.. The place is smokin'-literally. The city sits on top of 3000 hot, volcanic vents (Bring marshmallows)
We bundled in robes and laid down in hot, black beach sand and listened to the ocean lap the shore twenty feet away as the warming effect soothed our souls. The rest of the day's 90 degree heat felt cool.
I think it was here in, Beppu,  that I had a massage that featured a gal who actually hopped on my back and walked a few miles. Warning: don't do this more than a few times per day-that could get like, really addictive.
On to Oita. (say it fast three times to sound like a tweety bird.)
Monkey Mountain is a famous place near, Oita, Japan. It's teaming with wild monkeys, but a visit to Monkey Mountain doesn't start that way. No, it starts at the base of the 2000 foot high mountain where a quaint train station painted in bright primary colors nestles among a dense jungle greenery-not a monkey to be seen, only a few signs and attendants that understand English who direct people to the train. Of course, this is a jungle train, something you might expect in a Disney safari ride- open air, no glass windows, small cabs that slowly rattle along a twisting, mountain climbing train track.
We finally stopped at the ruins of an ancient temple that looked out over the vast ocean. Again, the 'monkey mountain' thing seemed hardly unique with nary one in sight but for a few, small, cute monkeys. I had to wonder why the signs said, "Do not look monkeys in the eye?"
"What monkeys?" I had to ask. Then someone hit a huge gong.
The entire landscape that I'd mistaken for jungle turned out to be made of monkeys!!!!
A few thousand monkeys…
"I'm not looking; I'm not looking; I'm not looking…." Not a time to play, Peek-a-boo.
All of this was hysterical-like my wife. Still, we survived but as much as I enjoyed this my wife says, 'Never again,' and she hardly appreciated the monkey beaded small change purse I'd secretly bought her while there-go figure!
Japan is a beautiful country for Americans to visit. Their society has  so much to teach us. For one: respect, respect for the land, ourselves and others. I grimace to realize how much we as American's have missed as I count the cigarette butts in the beach sands of Florida. The world isn't really our ash tray. But I digress…
Somehow, in the vast scheme of things Japan has realized as a country that they were as responsible for Hiroshima as the United States was, that World War is a 'no one is innocent' thing. "All are punished."* The people here hold life dearly, and respect every step they take.
The beauty of Japan is truly unbelievable.
cheers
Franque23
*Shakespeare
It's a bit hairy, but it is a sport, or competition and it's all about beards…
I warned you last post that we'd get back to Erwin Butsch, this years World Champion in the partial beard category in the World Beard and Mustache Championships! Thinking, more specifically, he won the Musketeer Partial Beard Category, 2017.
There really is such a thing-A world Beard and Mustache Championship. Erwin travels around the world every two years to participate and had previously won the 2013 competition as well. There's a panel of judges for each category and margins of victory can be as slim as hair, like .03 points can make the difference between Champ and considering shaving.
I thought he had a special look the moment he stepped up to us to help guide our tour around some of our ancestor's castles. This encounter really started when a Eberhard Schauer, (a man who has studied the life of our ancestor, Karl Eugen, for over twenty years now), needed more car seats than his had to run us around Germany. Erwin-Eberhard's long time friend- offered to help out so we met.
Before we get to more castle stuff, let's step back and appreciate that Erwin is a normal guy who supervises many for a firm that develops  better glass to use in car wind shields-see,? A normal sort.  Thing is, I can't imagine the upkeep involved in the look but other's in different beard categories do more.
Here is this, the 2017 World Champ of freestyle beard category…warm and snugly, right?
This guy knows why…..
Here's our friend, Erwin Butsch, laughing it up behind stage during the 2017 competition…
It's all a good time, and I bet by the contest's end more than one ear gets poked by a beard.
Not sure about the middle guy, but this is all hair-really. I guess he just got a wild hair and went for it.
Oh there's so much more to see….
In the end, these guys love what they grow and work hard at it. Athletes of a different sort. Some will say they are hair brains…Me? This is fun.
And thanks to Erwin Busch for helping to show us around our ancestor's castles….
Dave Berry*, me and Erwin Butsch at Karl Eugen's hunting lodge-all for one and one for all.
Cheers…..and Happy Thanksgiving!
Franque23
not the author but statesman and all around world traveler, great guy-
(Click the pic for a larger view.)
I've seen London and I've seen France, plus a whole bunch of ladies underpants-in store windows that is. Thing is, oddly, the most risqué undies I've seen while traveling London, Paris-should I mention Ireland- has been right here in Ludwigsburg, Germany, but I'm not gonna split hairs over the matter.
Once I tore my vision away from the panties it became apparent that a city lined by low buildings with low profiles of less than six or so stories high gives light to the people who live there. I've no good answer, not for now, for those who protest about the agonizing cost of transport should cities sprawl beyond reason via low profiles not to mention the pollution caused by the added miles of commute.  Example: how could New York City be spread out? The countryside would morph into houses, roads and gas stations? How could any low city profiles work? This is the question mankind must answer if you ask me.  Why, you might ask? I've seen the light after visiting London, Ireland, Paris and now Ludwigsburg, Germany: that's the answer.
This is Dublin, Ireland.
A low profile is key for any city. The trick to a happy populace is to not have high-rise buildings blocking the sunlight, flat-out period, end of story. It's an abstract concept but real. Urban streets  lined by four to six-story high buildings allow the sun in, the trees to grow and the people to breathe easy. Many consider themselves 'Urbanity,' but I say most of those who do have truly forgotten or never experience the freedom vast open skies and spaces can give to the human spirit.
Think I'll get off this horse and ride another: my family's castle. We went to Germany to see it.
How is this related to me? Quick and dirty, around 1750 Karl Eugen (1728-1793) became king of the Baden-Ludwigsburg-Wurttemberg region at age 16. This region included much of what is today Germany as well as a small section of France(Alsace). Karl Eugen's arranged married worked for 3 years before this couple in power decided to part ways forever though not divorced. Karl's wife moved out of the country. This left Karl Eugen immensely powerful, rich and, well, young for what turned out to be his next ten years of  foot-loose and fancy-free life. This sort of perfect storm that ensued entailed Karl's money, his power, his love for Italian Opera singers and dancers and the lack of condemns…all this participated the birth of many illegitimate children-sometimes as many as 3 children by one woman- and all of them lacked the real title of heir. Karl looked throughout his kingdom and found a vacant royal title(one whose heirs had died leaving the title and name open.) In 1660 the Von Franquemont castle still stood in Baden but by the mid 1750 it was in ruins and the Von Franquemont's deceased. Karl Eugen as Duke of the land bought this vacant title and gave the name and title, Von Franquemont, to all of his illegitimate children along with the proclamation of Nobility.
Many statesmen back then thought Karl Eugen, Duke of the Wurttemberg region, was young, wild and crazy, inappropriate, wasteful, a womanizer and fan of radical dance and music.
Me? I think it was sorta like the old calling the up and coming(no pun) youth names…Like producers did to Elvis. Did you know cameras were forced to not show Elvis move-wiggle- his legs on TV in fear  that impressionable young ladies might go mad?
anyway…….
Boom! Those with my family name, sans the 'Von,' are, in fact, nobility. All by proclamation. How cool is that? But I don't let it go to my head….
I hardly even think about it….
….unless my toes haven't been washed or the service is slow. Only the little things get to me.
And my children don't harp on about being the off-spring of a great-grandson so many times over of a German Duke.
e
My daughter wearing her every day ol' crown.
The entire extended family rarely lets people know unless they don't ask that we're Nobility-it's all kept on the down low.
This is why the next post will be more shots of our ancestor's castle(s)—as in five— it's all hush-hush. However, touring one of them with Eberhard, his wife, and with this man was quite unique….
This man! You'll never guess his claim to fame. All of this and that soon…
Cheers, your humble servant and Great, Great, waaaay Great Grandson of a Duke-
Currently, I have a three book series, The avatar Magic series, published on kindle.
This is Jed Franquemont's review of book one—-

"

Everybody knows that I spend inordinate amount of time reading fiction. What I like best is scifi, spies, and sex. My cousin, 

Gerald Franquemont

, has written a novel with me in mind. Avatar Magic is a wonderful read and is available on Kindle for $4.95. Cuz

has really amazed me with his first novel. I can't wait for the next one."  2013
Bk 1-https://www.amazon.com/AVATAR-MAGIC-Avatar-Magic-Book-ebook/dp/B00B0NYO80/
Bk 2-https://www.amazon.com/gp/product/B00KXMIIOK/ref=series_rw_dp_sw
Bk 3-https://www.amazon.com/gp/product/B018RX67BW/ref=series_rw_dp_sw
The trilogy makes great holiday reading-a nice Romance and Sci-Fi jaunt around the world
Cheers from my bulletin board to you!
Franque23
(Of course, click on the pic for a larger view.)
I'd be cutting zzz's right now instead of writing this glob if hair-head Shadow paws hadn't decided my two-hour nap as planned was too long. But no, one hour pushed hocker I've-been-eating-grass face over the edge and illegally onto my bed. This found me clutching three pillows to my face as four paws  clomped all over my body. This criminal activity happens every morning and once my eyes open I see this:
Morning, afternoon, evening, heck anytime at all finds Shadow with one sock in his face( only my socks are allowed-he knows.) He holds it there to protect us from his happy snapping jaws. But two socks in those jaws means we're about to have extra fun throwing the ball or, as in the case of the picture above, that he's been secretly foraging for treats in the laundry room….
This is Shadow under his mother—he's that little black smidgen of a puppy on the right. Surprise! He's eating!!(Shadow as pup, some weeks after this shot, was found inside the dog food bag.)
Shadow's an all around I'm-here-for-you-pet-me great dog; he knows all the rules by heart and only breaks them as necessary: "there's a squirrel on the feeder so I gotta bark and stretch way up high on the window," is one of Shadow's favorite moments of freedom from the rules.
Of course, there's more. That neighbor in our doorway has no idea how many times we've said, "No jumping…" because Shadow is not technically jumping with his paws on the new victim, but only springing up three feet high in every direction as if he were on a Pogo stick.
It's amazing that Shadow never begs, not technically. He has unearthly powers of knowing when we have finished eating and it's time to come over to us; that's nice. No, Shadow does remain away from us while we eat but for one glitch in his near perfect manners. We about need to mop the floor after we eat anything Shadow loves-"I'll stay in place with my jaws droolin' like a turned on faucet as you eat; no problem."
Dogs live in a contagious zone of happiness unless they are abused, sick or hurt. To be clear, dog abusers-whether they can play football of not- should be hung-up to dry for several weeks while random passer's by get to whop the criminals with sticks. The only question is how long?
  "About twelve years."
When you get down to it, dogs know right from wrong better than most people.
Sometimes dogs just can't help themselves when it comes to smelly garbage cans, open refrigerators, a left cookie, a neat stuffed pillow to rip apart or other tantalizing components to life. Dogs will even try to steer their companion dog away from trouble, but often to no avail.
Right from the get-go they know right from wrong.
"Well, that might have been a bad idea….."
"Okay, it was a bad idea…."
But who can say…
If shadow does make a mistake, chasing a squirrel that looks like our mailman's truck,  he might try to 'offset' his slippin' paws with humor…
and see if he can't dig himself out…
In the end, it's all about a dog's tail.
The tail wagging give-away speaks volumes to those who care to listen. Seize  the day! It's time to play! Thank goodness you're up; it's time to pee! How can you sit there on a day like this? These are the question that face dog owners everyday, question too hard to brush aside. If you try to ignore a dog's truth then the ears get involved, the cocked head turns as an exclamation point and the, "I'll sit and shake," comes into play.
Dog is God spelled backward but in essence they are both about goodness. Go snuggle that here's-my-tummy-to-rub  doggie face of yours…These are the great times.
A dog is Man's best friend, and maybe teacher, too.
Franque23.
See ya…
Basically, keep it in mind when you sign-up for jet lag that Europe's a spider's web of death traps for Americans. Flat out simple, if you do survive being squashed alive in your seat or poisoned by the-this is not food- on your plane, London is waiting for you. There you'll encounter a million cars ready to run you over as you step off the curb and look left for on-coming traffic as you might in America*…..Thing is, somehow, someway, the English still insist on driving on the wrong side of the road. It all makes sense if you accept that this wrong-side-of-the-road custom dates back to the 1700's and therefore should be continued. It seems horsemen busy dueling for any reason they might conjure up were mostly right-handed so they needed to pass their foe with swords drawn and their enemies on the right side of their horse for better body piercing.  Today, the English continue to charge ahead the wrong way.
Another warm greeting awaiting you in London is the plethora of pelting rain drops that will anoint your sun-searching eyes should you look up from the puddled streets.
In truth, it doesn't rain everyday in England once, but many, many times per day. But don't worry if you leave your umbrella in that last cab you took-you'll find someone else's umbrella in about the exact same location on the back seat of the next cab you get.
Be forewarned: those four dollar umbrellas offered for sale in London last about as long as it takes to buy them…
Moving on, bypassing the flood gates of England, you may find yourself swilling in Ireland, Dublin, to be exact. This country has a completely different slant on how to undo the American. It's called Guinness. You may have tried what you thought was Guinness here in the States and that would be all wrong. No, in Dublin where Guinness has submerged an entire country it'd be wrong to think of the drink as anything but a prelude to another and then ten more. Not that I had so many-I don't think, maybe.
So, you missed Ireland completely but for unloading a bunch of money between random trips to the loo. Now it's on to France with low expectations of seeing lots of underpants. The Follies were not showing during my visit and it was Fall so the sexy part of France was underwhelming- a minimalist's expose' of very little, a slip-up with regard to this undertaking. And if you're hoping to make friends in any of these countries or amends for two hundred years of American warfare forget it. The fact is most people I almost saw as we passed one another along the street had their faces glued to whatever electronic device they held in hand. Those sparkling eyes of all those I'd hoped to meet in foreign countries had converted to bent down heads…
France, or what I imagined to be the land of lingerie, turns out to have its own angle on killing Americans that doesn't involve deploying undergarments. Yep, it's the French in Paris with the baguettes-mystery solved. You can't imagine unless you've been, but there's a quality to French pastries, breads, heck even hamburger buns that will drive even the most savvy American palate crazy. Figure on gaining weight and ordering a larger coffin as you decide what desert to devour next while in France.
History records that the Mongols invaded Paris and ate the baguettes which caused them to run to Ireland and jump off the Cliffs of Moher.*** Those Cliffs are renowned to this day for this reason-I heard this while in Ireland but only truly understood the history once I'd eaten various breads in Paris. I didn't even care about the missing underwear after that.
Random idea:
Mind you, I loved Ireland so much there's at least an entire glob coming on that country-and London and Paris and Germany as well.
It's time to move on to Germany but first I have to end this glob….see you next time through a vat of beer and what about those Oktoberfest outfits!?!?!? New Orleans's Mardi  Gras has nothing on German's celebration– honest.
I found the size of the Oktoberfest beers distracting.
cheers
Franque23
Sadly, this has happened.
A cab driver explained that ten was the magic number of Guinness-just enough to make you forget the night before as you awake the next morning so you have to investigate Guinness all over again the following night. See? It's the circle of life.
This matter is still debated in pubs.
My friend and first reader, Barbara, sent me this a few days ago. This week with so many extremely bad things happening around the globe I think it's best to step back and see who's on second, or what might have come next if Abbott and Costello were alive today!
You have to be old enough to remember Abbott and Costello, and too old to REALLY understand computers, to fully appreciate this. For those of us who sometimes get flustered by our computers, please read on…
If Bud Abbott and Lou Costello were alive today, their infamous sketch, 'Who's on First?' might have turned out something like this:
COSTELLO CALLS TO BUY A COMPUTER FROM ABBOTT
ABBOTT: Super Duper computer store. Can I help you?
COSTELLO: Thanks I'm setting up an office in my den and I'm thinking about buying a computer.
ABBOTT: Mac?
COSTELLO: No, the name's Lou.
ABBOTT: Your computer?
COSTELLO: I don't own a computer. I want to buy one.
ABBOTT: Mac?
COSTELLO: I told you, my name's Lou.
ABBOTT: What about Windows?
COSTELLO: Why? Will it get stuffy in here?
ABBOTT: Do you want a computer with Windows?
COSTELLO: I don't know.. What will I see when I look at the windows?
ABBOTT: Wallpaper.
COSTELLO: Never mind the windows. I need a computer and software.
ABBOTT: Software for Windows?
COSTELLO: No. On the computer! I need something I can use to write proposals, track expenses and run my business. What do you have?
ABBOTT: Office.
COSTELLO: Yeah, for my office. Can you recommend anything?
ABBOTT: I just did.
COSTELLO: You just did what?
ABBOTT: Recommend something.
COSTELLO: You recommended something?
ABBOTT: Yes.
COSTELLO: For my office?
ABBOTT: Yes.
COSTELLO: OK, what did you recommend for my office?
ABBOTT: Office.
COSTELLO: Yes, for my office!
ABBOTT: I recommend Office with Windows.
COSTELLO: I already have an office with windows! OK, let's just say I'm sitting at my computer and I want to type a proposal. What do I need?
ABBOTT: Word.
COSTELLO: What word?
ABBOTT: Word in Office.
COSTELLO: The only word in office is office.
ABBOTT: The Word in Office for Windows.
COSTELLO: Which word in office for windows?
ABBOTT: The Word you get when you click the blue 'W'.
COSTELLO: I'm going to click your blue 'w' if you don't start with some straight answers. What about financial bookkeeping? You have anything I can track my money with?
ABBOTT: Money.
COSTELLO: That's right. What do you have?
ABBOTT: Money.
COSTELLO: I need money to track my money?
ABBOTT: It comes bundled with your computer.
COSTELLO: What's bundled with my computer?
ABBOTT: Money.
COSTELLO: Money comes with my computer?
ABBOTT: Yes. No extra charge.
COSTELLO: I get a bundle of money with my computer? How much?
ABBOTT: One copy.
COSTELLO: Isn't it illegal to copy money?
ABBOTT: Microsoft gave us a license to copy Money.
COSTELLO: They can give you a license to copy money?
ABBOTT: Why not? THEY OWN IT!
(A few days later)
ABBOTT: Super Duper computer store. Can I help you?
COSTELLO: How do I turn my computer off?
ABBOTT: Click on 'START'….. ……..
Thanks again to Barbara for this. laughter can help.
Here's to all of us.
Franque23
September fourth ends the party of a huge, and odd, festival held in the US of A. It all happens on the Black Rock Desert near Gerlach, Nevada. The Burning Man festival, one where this year a man was truly burned alive as he ran into the flames,  is now a long-standing tradition here in the States.  But, before we get into this, I have to reveal a secret.
About ten years ago I thought I'd heard of the most bizarre festival held anywhere world-wide when my daughter who lived in Japan at the time told me about Japan's Penis Festival. I admit, I was a bit puffed-up to know of this weirdness personified event; I gleefully went around America secretly thinking, " Oh yeah? I know something you don't know."
I mean really, once per year an entire town marches large Penises down the avenue, wearing penises for noses, or hats. arms, worse for their, well, member. And all of this happens while massive crowds watch from the curb sides and chant something akin to, "We love the penis…." It's different from Woodstock-see? 
Reality goes a bit wonkie for the day *
 And, it all makes sense according to the link below **, but I don't see these pops going mainstream in America. Some of it is hard to handle…
Anyway, yep, I figured I had the corner on the market when it came to knowing about the strangest festival going until today, like right now. I flipped through a feature of many photos from this year's, Burning Man Festival, and now, well, I'm not sure what this is?
Maybe, it's a ladies clothing fashion show?
Maybe, the aliens have landed?
Maybe, it's just super hot out there and people have gone a bit south of normal?
Who has time to build these monuments guided by, err, I guess their imagination?
Whatever this is, it's fun to scan the photos in this link and glimpse what 'other' people than me do with their time. And, the 70 thousand who participated in this years' showings seem to have had a heck of a time. It's actually amazing to see…
Cheers-
It's all a bit wacky in the best sorta way. The Burning Man photos of 2017:
https://designyoutrust.com/2017/08/burning-man-2017-stunning-photos-from-the-worlds-biggest-and-craziest-festival/
Franque23
*Extentions from the penis festival….. http://www.news.com.au/travel/travel-ideas/weird-and-wacky/inside-the-festival-of-the-steel-phallus-in-kawasaki-japan/news-story/1e70c04df0268d3184c7baa68dc2c919
** For those who want an in-depth look and reach a better understanding of the cultural forces behind the Penis Festival, this is really good. https://www.youtube.com/watch?v=5HMwASzcdIU