You are currently browsing the category archive for the 'humor' category.
(Click the pic for a larger view)
It made perfect sense back in the day to be awash at the beach by women wearing two piece suits.  Men wore the needed one piece while women wore all sorts of variations of single and two piece suits.
Really from 1960—
None of the suits turned see-through when wet and it seemed society remained relatively sane. Coppertone was widely used so actually I laid out in the sand in a vat full of people developing different forms of skin cancer. It was all good, like cigarettes, as far as we knew.
The two rules I recall at the beach was that there'd be no drinking and no female nipples showing. Not that my young self noticed any of those more risque two piece bonanzas.."Hey dad, can we go to the beach?" "Hey dad , can we go to the beach?" " Hey, dad….."
It seemed a no brainer, too, when our college bound hippie movement ushered in the bra-less, see my nipples under my shirt look. Not that any of us guys noticed. Ha! We were talkin' straight studying of the Humanities or the science of it.
Anyway, today, just now, the news reported that six states currently will allow topless bathing (Is it just bathing?) -in Utah, Colorado, in please take me home, Kansas, New Mexico, even in Muskogee, Oklahoma and in beautiful, wide-open Wyoming. This is very embarrassing for my hippie counter parts: we defeated the bra but never thought outside the entire complex—the shirt, too. Sure, we had naked love-ins, parties, skinny dipping and whatnot, but I never heard anyone say, "Lets legalize topless ladies!"
But this new law didn't happen over lust, but freedom. And the timing of today's, "Free the Nipple" campaign is exactly 100 years after men fought to free their own nipples!  That's right. Newspapers in the 1920 and 1930's reported the nearly naked outlaws, and denounced the public display of  male nipples on beaches. Men were to cover up those evil nipples for the sake of, well, madness but no one seemed to know it back then.
"If only we could swim in our church suits!' Said no one.
A semi-sorta prison outfit was a harbinger of things  to come for those guys who 'freed' their nipples at beaches!
Soon after the practice jail break beach-suit time, there were reports that indicated men were arrested left nipple and right nipple as they appeared nipple free at beaches…. As the New York Times reported :" No shirtless bather will be allowed "to mar the high standard and fine appearance" of Long Island's newly created Ocean Beach Park, said resolute local Police Chief Philip B. Kohut, after the trial of three men arrested for swimming topless."
But men would have none of this scandalously, ridiculous law that bogged them down from showing their nipples on beaches. Arrests were continuously made until 1937. What happened then?  Tarzan came out as a swinger.(Hee-hee)
That was it: men's nipples were all the rage. The 'top' was blown off that stagnate, no male-nipple showing thought and it's possible men started to think about how to get larger nipples at this time?!!? I'm not sure—just projecting by having the grace of knowledge about our history since this famous date.
Yep, Tazan went swinging and the world went crazy with this news: "'Bareback' bathing for men, heretofore taboo in Atlantic City, broke down the last line of official resistance today and will be allowed this Summer," the New York Times reported on March 29, 1937."
Women, however, were to remain in one piece bathing suits that only lacked a Chasity belt to be fully correct. So what freed the woman's belly button? (Lord no, no one was thinking topless…)
Micheline Bernardini, a French nude dancer, was the only model swimsuit designer Louis Réard could find to wear his bikini when it debuted July 5, 1946, in Paris. (AFP/Getty Images)
To this point, here is the heroine of the modern day two-piece female swim-suit…It's like she deserved the, Noble 'Piece' Prize…:-) Yep, leave it to a dancer to strip away antiquated opinions. Can't you hear it now? All the men across America yelling, "Put your clothes back on! Put your clothes back on!" I gotta admit, I haven't come across any article about marches of men who were outraged over women wearing a bikini taking place at this time. Weird, huh?
Does time change anything as much as it does fashion? I have to think.
Anyway, now-a-days plenty of women have been arrested for barring their souls and bosoms. It's to America's credit that six of our states have caught up to Germany who started their first nude beach in 1920. I'm mean that's only, okay, about 100 years—that's all it took for American society to almost catch up to Germany's freedom of expression. So grading on a one one to ten basis, when it comes being able to be partially naked on beaches, America gets about, what, a one?
Yay! We get a one and maybe done for being a leader in not very much at all. I love this country: it's the one I was born in. It's just when it comes to so much, we seem so slow to catch on, to make a difference and to lead. Right now, this isn't the country I grew up in. This is a country that still wants those one piece women swim suits, to dictate how those so different from one another should live by another's standard. Listen, we fought to be free from the get-go. It ain't gonna stop.  Women will be topless if they want; gays will marry and have equal rights. Big oil will lose it's shirt if it doesn't shift to solar and renewable energies and lying politicians who hate Homosexuality while keeping a closet full of young boys will pass. This is America, and we will right ourselves.
I learned in Boy Scouts how to tie and untie knots…we all did, and can. America is moving forward, not backward.
Cheers.
Franque23 has always been a skinny dippin', fun loving guy 🙂
Even ends have them. Thing is, I may have found one.  It was a few days back when I first heard my wife talk to our Roomba: "Go on; get home."  I listened to the curious sound of brushes swishing carpet until there was a metallic sounding clink and then silence but for my wife's words, "Good boy."
So, after one million years of marriage it's come to me talking to plants while my wife talks to the Roomba! I guess this makes sense. But, will I soon be asking the sugar bowl to fill itself up? Wait! If that could work…
Did you ever notice how many things we talk to? The, "Stupid door," that wouldn't open; "Come on, baby," is the best way to get that screw to budge; "You are out of here," I told the roach.  And how about the wall you just walked into that didn't move out of the way? What do you say then? (Can't write that here.")
You can always count on the French for a different point of view.(Paris street sculpture.)
Yep! Life is constant dialogue between the living, the dense and the concrete matter of every kind of substance.  Will we one day tell a chair our name, then raise, lower and recline it by voice command so that it remembers who we are and our position preferences? (actually, I haven't looked, but this might be on sale somewhere)* So-called, 'Smart-houses,' one's that have lights come on and doors open by voice command, are already here for those who can afford them. More, do you know scientists just detected brain wave functions in synthetic brain cells they created? It all makes me wonder—what if these synthetic thinking substances can be fused into inanimate objects?
Star Trek was cray-cray to show people talking to things on their wrist back in the 1960's , right?
Here's a phone from the 1960's, though fancier ones could be hung on walls.
This is Star Trek's whack-o idea of a phone.
Something about this seems so familiar…
Time flies, or does it loop, or spin down a funnel into another space and'time.'
Have you noticed how depictions of what worms holes or black holes might look like resemble the shape of the hourglass, an invention from the 8th century AD.
Worse, or more amazing, the hourglass measured time. Now, we think something along the same design may speed us through time–or connect time.
Scientists right now are speculating that hyper-drive technology (who wrote Star Trek anyway?) may enable people to travel from earth to mars in three hours. Really, that's basically less time than it takes to watch a football game.
As much as we know, what do we really know? We've no idea what time might be but for our relative creation of the concept. We don't know what is up or down in terms of just about anything.
Things can get weird fast when you think about it.
What was once attractive isn't now and vice-versa. Things just change for better or worse depending, sometimes, upon your view.
This fifteenth century look was all the rage.
Hmmmm….maybe things don't change! (Current shot from England.)
It was interesting to recount to my work mates that back in 1963 no guys (hardly) had hair that grew over there ears. And when the Beatles led that style people like myself got spit on by others for following that trend. Take just a minute to imagine such a time here in America.
Oh my, you can't see the top of McCartney's ear! Call the cops!!!
Now, just about any hair style, length and color is good.
So, there are always beginnings and endings and they actually always happen simultaneously—one defines the other without exception. Every beginning ends something, even if it is just that the particular beginning now exists when it didn't a second before. The abstinence of any beginning is over once it has begun. I know—they can't legalize pot soon enough.
Anyway…..
People shout!"This is the end of America." Really? It's a bit abstract to think of America simply ending. I suppose it could since anything is possible. Certainly, this current administration's agendas and lack of regard for American principles is catastrophic in terms of its effect upon the environment, conservation and humanitarian principles. Simply, I think peace, justice and humanitarian principles will win over tyranny. But, make no mistake, this administration is one end that has to happen.
Still, no matter how globally we try to focus, it's easy to find it very worrisome when someone yells, "The cake is all gone!"
Nah, don't worry. You know someone will bake another. That last bite was just the start of many more to come.
Franque23
 saw an ad that shows a TV remote doing all sorts of freaky stuff in a house by voice command.
Yard work is exercise which is a good thing. Really?
The garden was a bit overgrown by last week.
It's true, I can look forward to losing some weight this fall while doing this garden/yard work which means I can drink more beer, right? Hmmmm, maybe all this exercise is a bad thing? I have to weigh (haha) my options: 1) I could sit like a lump in front of the tv or computer or get carpal tunnel from turning pages in books I read and grow larger like a fungus on tree bark or, 2) I can work my ass off outside keeping the same weight while supporting beer companies.  I'm pretty sure this is what my dad meant when he never said, "Son, there's a lot to think about as you age."
It turns out our neighbor's chickens love our overgrown garden!
Here's another good shot of the weeds and volunteer papaya….( I had 12  papaya growing in the garden this year, I guess from our compost-but it hasn't ever happened before?!?!?)
That's a sage bush in the foreground.
I clipped some sage before beginning the task of clearing the weeds from the garden. I've enough sage growing to keep me wise for three lifetimes. ( Would you believe for a day?)
Recently, I had some nice harvesting just before the weeds won, ….greens, rosemary, Kale and more…
It was like the weeds and my plants loved one another!
There's no time like the right time, especially when it comes to working on gardens unless you're asleep or napping. To be clear: nap time and midnight are absolutely the wrong times to plant a garden. You might dream you've planted and spend four weeks wondering why nothing has sprouted. Then, once it dawns on you that you never planted you'd be late planting and still need a nap! So planting gardens may not only support beer companies but it may be bad for one's mental health.
Plus, growing a garden ties it's owner to the seasons generally and the changes of weather specifically so it comes with strings—as in beans—attached. Plant too soon in Northern Florida and the seeds might get washed away, burned to a crisp or frozen solid depending upon what season you're planting for. So gardens are like dinner in that it depends upon the season.
Right now, it's Fall planting prep time: the weeds have taken over the spring garden and they gotta go  before the soil's turned over. Weeds, BTW, don't read signs. 'GO Away,' 'I hate you!,' 'Never come back,' signs posted in the garden don't work at all—weeds are either impervious to being cursed at or they enjoy it, not sure.
So I got busy clearing…it's a ritual I keep twice per year….and the hawks over head always come to call from above as worms squiggle in the dirt as I pull the weeds.. I only learned recently after twenty years of wondering that Hawks love worms.
Shadow knows the routine so he was ready to inspect the job.
There's a torture embedded in garden work. It's much like cleaning house in that once you start the task the more you see there is to do. So yeah, I pulled garden weeds for two hours and that led to another three hours of cutting down random jungle plants that now own the rest of our property.  Right now, because I've been busy,( i.e. lazy), I could cut bush off our property fences for about 10 hours before getting to mowing, cleaning flower beds and weeding the pineapple garden. This is why I'm moving out…nah, not really. Okay, maybe.
A pineapple flower-so beautiful to see. The plant can take two years to bring the flower forth, and then another 3 or 4 months to create a pineapple. But when they do, as  co-worker said today at work as I brought one in to share.." This is the best pineapple I've ever had." Yes, bar none.
The garden owns me. I'm addicted to garden growth and a slave to the insects, moles, deer and weather that torments me. Speaking of moles, I once bailed our pool since it had rained enough to have it over-flow (something we've since learned is stupid, useless and plain annoying) only to finish and have a mole spurt out of the ground by the pool's edge and land flat on its back deader than a, well, dead mole. Now? I wish I'd thought to perform CPR on that rascal.
Age has a way of making a person care for others no matter how small.  I don't even mind that last spring a deer hopped my garden fence, a garden full of growing crops, and ate only three things: all three of my basil plants down to the ground! In my younger crazy years I might have wished for a shot gun but now at my age I laughed my ass off searching for any trace of my basil plants…(not really, not even the fatty part of my ass went missing.) I imagined that deer jumping in the garden and deciding what he wanted to eat that night.
My Grandchildren ate some dragon fruit(I didn't grow it) and I'm pretty sure they wouldn't care about the mole.
They got busy swimming.
I took a photo of the sorta finished garden—there's about 4 more hours of weeding and planting left before the fall garden is in.
In the end, or is this the beginning—we never know, right?—the garden keeps me in touch with some neighbors who walk bye and smile or who I give produce to. It keeps me in touch with the world as it turns and the seasons change. It keeps me young at heart and a bit more fit than I'd be if I wasn't working it. And, it supports  micro-brewery's!
Here's to the basil eatin' deer, condolences to that one mole long ago. I hate you inch worms and I'll get you! About those weeds? We have to talk; I've been pulling you out of my garden twice a year for twenty years now and it's not because I don't like you: I freakin' hate you!
I'll be workin' it, turning the soil and planting the seeds soon.
Go ahead; plant something and watch it grow.
Franque23
BTW, it's called flash eyes, but I call it spirit photography. Here's to National Dog's Day!
Our steps look like someone ate too many frank & beans. None of it's my fault but that I did it. I'm completely innocent here but for a few troubling facts and reality. And you can't avoid the crappy view if you intend to reach the lake from our place without taking a long hike to the Sherman steps. Thing is, in the end of it, there's nothing good to say about this job's outcome. The minute I started I knew it was coming out all wrong.
Getting to the bottom of this is the only end. Here's the deal; I need a lawyer and so does Thompson seal PR, labeling people and promoting thingamajigs. Why? In the world I come from words have meaning and one of those words is,'Transparent.'  Transparent to me means something like, unlike a brick wall, and not now you see me, now you don't. Transparent means the opposite of you can't see thru it. Okay, to be clear, transparent means just that—it means see thru, a non-cloaking invisible coating of sorts you don't see.  So what's up with this product?
(Okay, I love the 200 font bold Caps  'Transparent' signage in contrasting color verses the zero font white script Cedar wording and script lettering. Sure, there's a bar graph below all that but I stopped reading at, 'Transparent!)"
Imagine yourself in my world of rushing to three stores while on vaca to buy this product in order to get nine cans of it, enough to do the job. Then, hold a hand over your left eye, the one I don't see well out of and grab yourself three cans of transparent waterproofing stain along with brushes, sprayers, masks and ice cream…of course. See? That's why I wondered why this sealer looked a bit off as I poured it in my sprayer. "Who knows, products these days…."
It's amazing how a six hour job can go down the toilet in one minute. I'd gotten the pressure right in the sprayer so my first blast covered the top two steps at once.  There's just nothin' like seeing dark brown paint come out of your clear coat sprayer. "What the heck?" is not at all what I said. "Well, it's only the top two steps!" Nope, I never said that ,either! "I could leave just these two steps dark and get the clear(really transparent) stuff for the rest/"…..hmmmm….
The thing about having the top two steps a zillion times darker than the 26 others is if you miss the first two steps at night, you're going all the way down.
So, I finished the top 28 steps in the not transparent 'Transparent' brown coat and then brushed them as I would the, 'I really am transparent,' stuff we always use. There's a funny idea, right? It seems about the worst thing a person can do is try to brush this brown sealer unless, that is, you like the frank & bean look. (Trust me-this will never catch on)
(Click the pic for a much worse view.)
It's sorta looks like someone on the dock below couldn't get up the steps in time; they just got pooped out running up and it all went down hill from there.
Wrap those two problems up and the whole mess could be wiped cleaner than a roll of toilet paper—they are clean, right? Now, I'm wondering when that toilet paper study will come out stating that cave men were right to use their left hand or non-poisonous leaves. Forget this, the bright news is they call me glitter boy at work because I have used lots of glitter in displays over the years at our library(trust me-this is the only reason) and miraculously the Transparent really clear coat seemed to come out with glitter in it! So, yeah, I've never had glitter form in the clear coat after more than 30 years of doing this job!
Glitter everywhere.
I had to laugh; we have poop color or glitter coat? I'm stickin' with the glitter and dumping the frank & bean steps next year…
Cheers from our steps, and don't slip!
Franque23
(Click the pic for larger view)
Have you ever noticed the Jimmy Durante* size nose on the front of your dog's snout?
That dog nose has it all over your nose; a dog can smell perfume from two miles away!
But what has this to do with Lake Bonaparte dog days? Well, it's true I've bragged plenty about the time three years ago when my dog, Shadow, leaped 28 feet off our dock for a ball!
This is the moment; a twenty-eight foot leap that we measured.
But I think this year Shadow took being a dog at the lake to a whole new level. Actually, it's scary. I mean he turned my four grandsons into dogs with a simple flick of his tail.
I've got them just where I want them….Shadow.
The next thing I knew, the boys were crawling around inside and out as if they were dogs! They were rolling around on the lawn, on all fours, barking and pointing like a bird dog…(Shadow, as a  Catahoula Leopard dog, is 1/4 blue tick hound).
I'll teach them my pointing tail trick...What happened to their tails, anyway?
I'm hoping they omitted the butt sniffing thingy dogs do—not sure, I mean these are boys!
Shadow is about 100% of the time guarding us, or is he keeping us in place?
Does Shadow imagine he's going to church?!?!
Who's the real captain of this boat?
I've got them reading…..
Okay, timeout for a hug…..
Wait, Isaiah's got it! Time to hug AND read!!! Shadow, the Great.
It can be tiring training four boys to be dogs.
Okay, this is my, 'They are really screwed up,' tail…..Shadow.
There's this magic allure that emanates from dogs even when they're drooling for your hot dog. Shadow is our dog, but sometimes I really have to wonder. Heck, he's got me scratching his belly night and day and holding doors open for him whenever he wants. I panic if his water bowl gets low and I've about sold my soul for all natural dog treats and food.
You are now under my power…like forever, dude. Shadow
I only carry your socks in my mouth because you think it's cute.
Guess how many times I've absolutely decided that this time, THIS TIME, I was going to drive away on an errand without him and then changed my mind?
Nope, your guess was waaay off…Start thinking about the figures in America's National debt and you're getting close.
Orange you gonna take me? Dude, I'm going with you, now get the keys…
Sure, I sleep in some days…when Shadow lets me. Who can sleep with a cold nose on your cheek? Unfortunately, I thought it was funny the first time I didn't budge from bed once awake and Shadow hiked up on the bed to trample my face. Now, I've got two choices in the morning—either I lie comatose in bed without opening an eye, keeping my breathing pattern sleep-like while daring not wiggling a toe the slightest bit OR I get face-dog-paw trampled until I get up.
I'm not gonna admit to being in the rain while walking Shadow or waiting for him to come back home. I know that person looked a lot like me, your honor, but it's a case of mistaken dog food, no, I mean identity.(Am I low on dog food?)
I do think dogs love to stick their heads out a moving car window for the rush or air, but they also are taking in an entire universe of smells as we speed along.  The book, Nubs,** is one of many amazing true stories about dogs who traveled unreal distances to reunite with their loved people—dogs have a uncanny sense about direction and life in general.
Of course, there's more…..
"Interactions between people and dogs can be beneficial for both species. Increases in β-endorphin (beta-endorphin), oxytocin and dopamine—neurochemicals associated with positive feelings and bonding—have been observed in both dogs and people after enjoyable interactions like petting,"https://www.scientificamerican.com/article/is-the-gaze-from-those-big-puppy-eyes-the-look-of-your-doggie-s-love/
Maybe one more doggie fact for those lake lovers who follow their dogs around…
"Accordingly, behavioral studies of dog cognition have revealed similarities of dog behavioral traits to humans. Dogs have been found to engage in gaze following similarly to human babies , exhibit selective imitation  similarly to human infants, (Dogs)….observe photos of faces roughly similarly to human adults and to link photos of objects to objects themselves .
https://www.ncbi.nlm.nih.gov/pmc/articles/PMC3641087/
This last finding in bold is why we have Shadow's picture on a magnet on the refrigerator at his eye level…I thought this picture made him happy when I first put it up and now I know it does.
There's no place like the lake for Bonaparte dogs, so I guess 'us people' followed?
Cheers
Franque23
*Jimmy Durante
*
How do you like me, now?
Bonus picture of us building the dock about 10 years ago…Sherman cool dock in background
(As always, click the pic for a larger view…)
If it weren't for the traffic on Rt 3 the place would be paradise—it got so bad this year I think I saw several cars pass by on a single ten mile drive to town! And, I guess I should mention the loon racket at night, especially between 10ish and midnight; will they ever shut up! Then there's the morning crows and chickadees, the afternoon blue jays, red wing black birds, those dang soaring eagles, cooing cranes, whistling hawks and late afternoon quackin' ducks to spoil any days nap. When will a guy ever get some sleep!
Even the view can keep a guy up!
There's a weird speed to time at the lake no one has yet to understand. It's like a horror show. You'd call time fast to pass at the lake but, then again, it never lets go. Nope, the memories, smiles, talks and moments fly by like the wind but sit like a immovable block in your soul as well. You can think what you like, but I'm saying there's no surgery that can take this massive thing out once it has seeped inside you. There's a devious kinda magic to those waters and reflective sky at Bonaparte that mirrors deep by day and night in the Mind's eye—it's sorta like a strangle hold on your senses you can't sue and win.
Lake friends last forever as well. Who has time for that?
The whole experience is torturous.
You catch a good fish a few years back and spend the next 7 trying to do it again….oh brother, what a bother…
It's been a while for me, being so busy with raising a family for oh so long, since I've had real time to make new friends or see old ones while up at the lake. This year was different. I got to know Kim and Steve and their ten inch high killer dog, Lola. I've never been afraid of dogs, but now that's over. I've struggled with our fireplace pull rods for over twenty years which is why having some strange guy named, Bill-the-Beatrus I think, fix the rods with a minutes' thought and about ten minutes time is problematic. My sense of self worth is gone forever, it's over, doctor, and those psychiatric bills won't be cheap.
Time spent with Toni, the two Michelle's, Forbes, Randy, Laura, Vicki and the Sherman's is always fun, but who let them out of the loony bin? To boot, now there's no cop on the lake. And now, with our Grandson making friends with our neighbors son pretty much any sense of normalcy that never existed here is entirely gone. Why keep dreaming about it?
It's also possible to take really bad shots up at the lake..(does anyone have a flashlight)
Hear's one of my thumb I took this year at the lake….perfect shot!
It's great to see Bill again; meeting anyone my ancient age or older has a special zing to it. There's like this on-going contest between the lake petrified folks to see who falls in the lake first and doesn't get out. I can tell Bill is watching me closely as I age and our fifty-foot bluff gets closer to the house. Some may not know it, but Grady-of -the-lake(now deceased) had nine lives and he spent one of them running towards this very same bluff. There was no blue moon the night before or heralding of angels in the morning of the afternoon when Grady, Dave Morgan and I sat on our porch before this steep drop off. All of a sudden, Grady gets up and starts running full speed toward the bluff as though he might do a high dive into the lake! Only a lunging hand to his ankles stopped his forward movement and saved a grave digger the effort. Mind you, this run of Grady's had nothing to do with beer(s), but rather the magical pull of our evil lake was at fault.
I'm telling ya, there's more than the best pure air up at Bonaparte—it's full of friendship forged through good time and bad. There's nothing like building a dock, camp or boat house and have the ice take it out the next winter; there's nothing like the bond of spending money like a drankin' sailor on lake side repairs. There's a saying; only buy a boat if you can afford to buy ten—maybe the Bonaparte camps are the same way.
But who cares when you're young, free and without a care like about none of us.
Still, those losses and efforts all make for great stories shared between a laughing, here's-to-the-lake crowd. (Beers help, too)The night sky is more than pay back for any expense. But, daytime swimming, soaking in the sun—did I fall asleep that long?—fishin', kayaking, bird watching, boating, tubin' ( I did see a skier), and even some sail boating also take the day to flight. The air is incredibly invigorating at the lake. Breathing there is sorta like breathing in an oxygen tent where ever you go. So, the loony's on the loose, the evil lake stare, the crazy birds, the alluring sunsets, the mesmerizing night stars and stormy five-foot high waves that tear docks and boats apart are all worth it. Why do I think this? Well, I'm nuts like the rest of you.
Cheers from the archives of franque23 Lake Bonaparte insanity logs.
Franque23
It started about five months ago when the decision was made to re-do our puppet show production of Rumpelstiltskin. It had been about six years since we last performed this adaptation I was happy to write, direct and play a part in. This time frame means the audience has turned over and a new set of children are mostly not using walking feet in our department.  It's all good!
After organizing the scripts, some remaining props and some pieces of the set, it was time to begin planning the bulletin board that would advertise the puppet show. Building this bulletin board had a time frame that slipped in between two twenty foot long displays I was to do for our story hour room and the puppet show itself that will take place two weeks from now. In all, the displays and show will cap-off 5 months of planning on my part. The board is up tonight but for a front runner frame at its base so tomorrow starts the work on the puppet set and props.
Flat out, I love design work, crafts, art, writing, directing and playing puppet show parts and working puppets. So, I've been busy, yes, but it has also been rewarding to this date.
Here's the bulletin board…what fun….In all this board took about 14 hours of work.
Maybe a better view of my mascot, the squirrel….
I have a work order in for a bigger idea on this board but don't know if it will get done. I wanted a slow turning motor attached to back of spinning wheel so it might rotate around about once per minute…..we'll see.  I'll have to deconstruct some of the board if I get the motor… but it's all fun…rumpling paper and supplies together is a big part of the effort and enjoyment.
In case you missed last week's glob, here's a shot of one twenty foot board finished last week.
I hope you days are full of happy times, fun times and full of meaningful events.
cheers!
If only I had his spinning wheel!
Franque23
People often say, "It's a zoo out there!"  And though people can be crazy, the pace hectic, traffic horrendous, the hour late and manners dead on arrival, zoo is the wrong word to use to describe the chaos that is our lives. Zoo's are full of caged animals, a far cry from the free animal world or that of most people. Thing is, in the usage of the word lies an undermining human trait many of us exhibit. We seem to hold little regard for wild species when it can be mowed over by that slippery-slope-of-a-term development. Developers have an unhinged sense of the word ,'Progress,' when it comes to the fate of anything but money. This is why so many species have vanished from the face of this earth in the recent past. "It could be a scary future indeed, with as many as 30 to 50 percent of all species possibly heading toward extinction by mid-century. "* It's all sad, and the method and madness of our growth as a species reveals a strong vein of stupidity in our making.
The signs of human stupidity are everywhere we look; there are so many it's not possible to list them.  Example:  Florida's developers, county planners and politicians ignoramus thinking since 1945 when it comes to Florida's entire east coast line. Welcome to a pile of soggy, tilted thinking. Hotels go up on the sea-side of major roads that block the view and devalue buildings on the west side of the same road! It's great for the buildings built on the east shore side of the road! But, is it!! What we have in Florida are high priced hotels that have replaced the entire sand dune network of a natural beach that is inherently designed to provide the land safety during hurricanes and major storms.  Who cares, right? Wrong. The result is major financial loss from hurricanes that in turn raises insurance rates for EVERY Floridian whether they live on the shore or not! More, If Florida had only developed on the west side of major sea-side roads, those building would incur much less loss during storms AND provide a World-Renown view of a vast sand dune expanse people would pay zillions to see and experience! Just imagine Florida's entire east coast line being a natural beach, full of dunes, sea oats, sea grape vines, birds, wild life. See? Ka-ching!  It's a no-brianer no one could envision. Kaput goes the register.
But let's move on…wow….Why would people be feeding gators by the side of the road on Payne's Prairie in Florida?!?!?
**This is a current picture taken at the prairie where some people fish and others, well, I guess, feed gators? Peek-a-boo….I've got an idea; run away! This is a huge gator. The gator's head may be eight times the size of whatever you're thinkin'.
**Okay, this isn't enlarged for viewing. The estimate is a 12 foot or bigger gator. Again, recent picture from road embankment at Payne's prairie where people stand and fish.
You have to wonder. Question: is the lack of knowledge a form of stupidity, the quest of laziness, the curse of low-curiosity or just bad luck?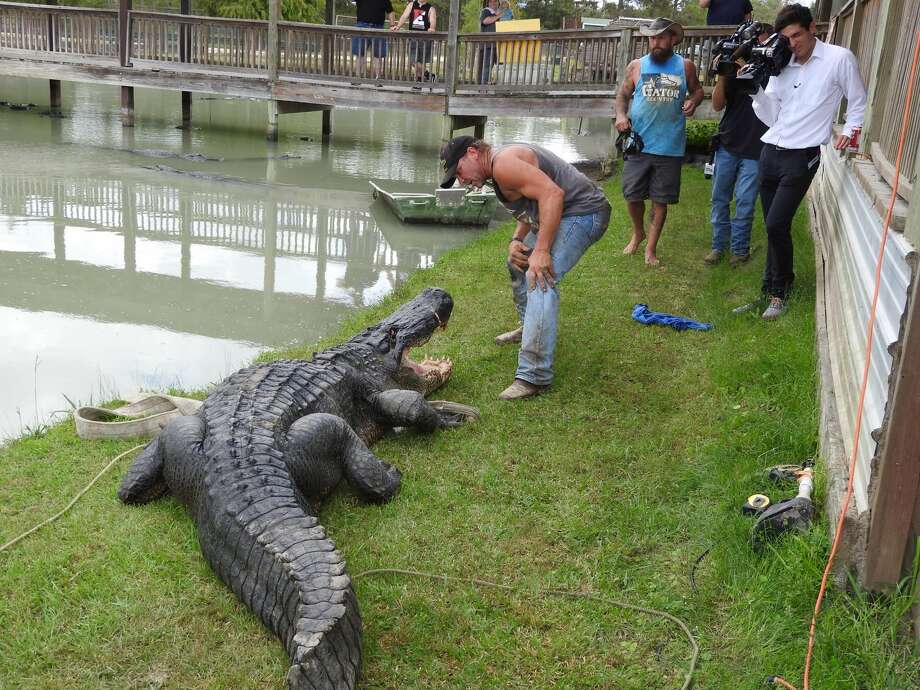 Sometimes, I think the term, 'Human Intelligence,' is much like the term, jumbo shrimp! It's an oxymoron for the human species.
I once owned a leather shop inside the Silver Springs attraction and watched some tourist stand about fifteen feet from a gator who was sunning as they took pictures. None of them knew gators can run 30 miles per hour for short periods (bursts) of time.  If any had asked me, I would have told them their lives were in danger. NO one did since, I guess, the entire world must be a zoo to them? Gators bite fast, roll the victim, and drag—say something like deer—back into water to drown them all the time. Have you ever seen a deer run? Still, I've seen enough of what's left of deer carcass along swamp shorelines to know many deer wish they'd been a bit faster. And, gators can spring out of the water a good ways….While fishing a local swamp my buddy and I were admiring the plumage on a wild bird resting on the water… It took off but a gator came from beneath it and lifted a good six feet out of the water and nailed the bird mid-air….The huge gator splashed back down and only feathers were left to float in the air.
Believe it or not, gators have the strike of a snake.
Parts of the world are still not zoos, and it's good to know. I always root for wild life, and often question the brights of many of our fellow humans, myself included. Remember, I was fishing in a ten foot John Boat watching a huge gator bust out of the water my boat was floating on.  I need to think about something else. I'm outta here. See ya!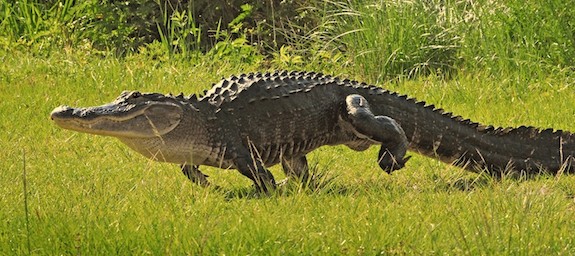 Franque23
*https://www.biologicaldiversity.org/programs/biodiversity/elements_of_biodiversity/extinction_crisis/
** these two pictures taken by Jan Johnson as posted on a Micanopy web-site. Thanks, Jan!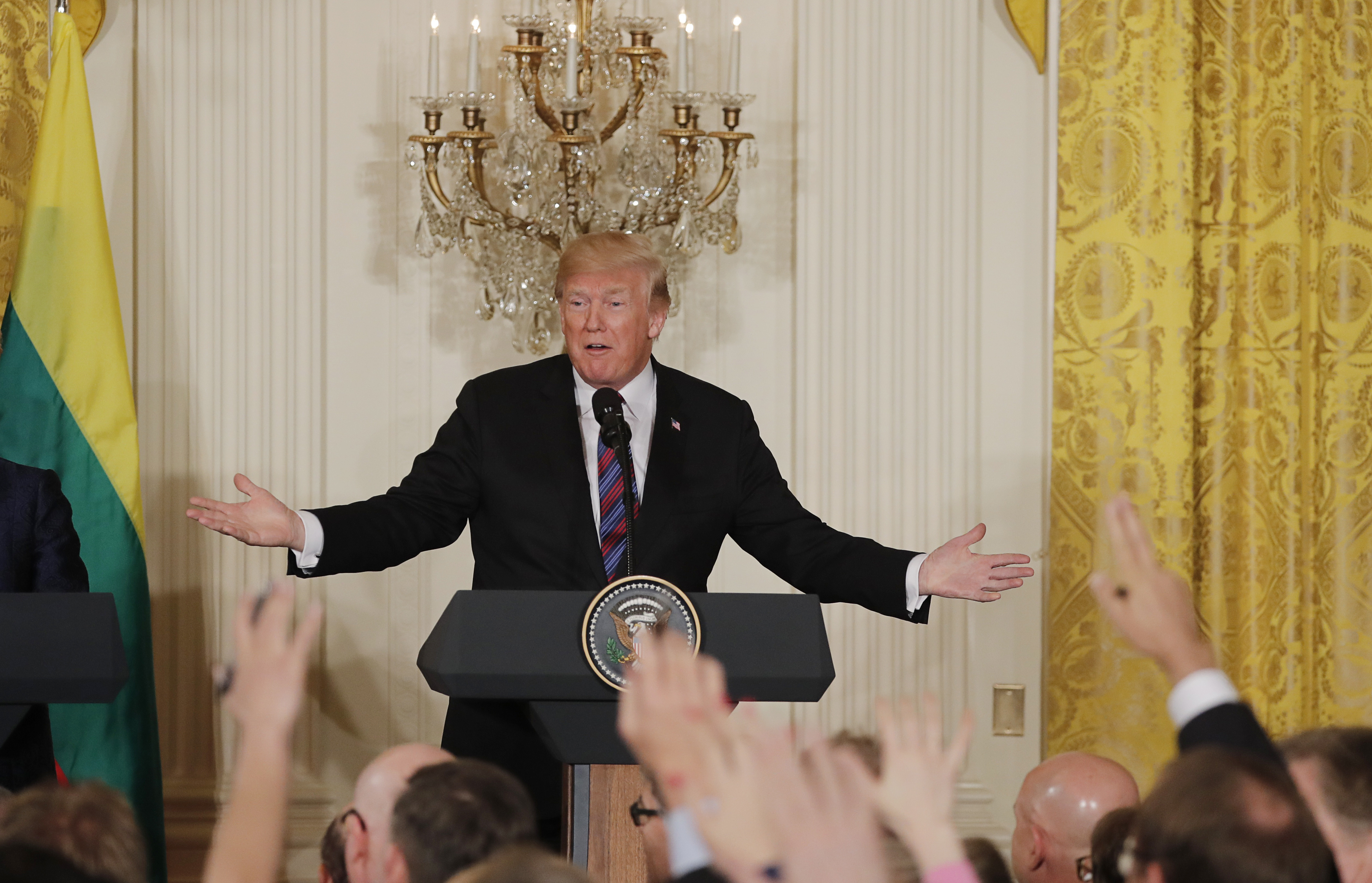 One of the first things you learn in library service is to ask good questions—this can save so much time when it comes to helping patrons. So, in the spirit of helping America, here's 30 questions I wish someone would ask before the press core is drummed out of the White House.
Trump golfs so much, why is he fat?
If Trump has nothing to hide, why does he hide everything?
Why does Trump lie so much?
Will Trump be arrested before or after he is out of Office?
Why didn't Trump want to have fun at making money rather than losing it?
Why has Trump gone bankrupt so many times?
What is Trump's waist size?
Did Trump get a STD from sleeping with a porn star without using a rubber?
Has Trump stopped grabbing women by the pussy?
Why Is Trump in love with Putin?
Is Trump really bisexual?
Why did Trump tell his first medical physician what to write in his health exam medical report?
Why is Trump a bad speller?
Is Trump stupid like people say?
What were Trump's real grades in college and why does he keep them secret?
Why has Trump and his businesses been sued over 3500 times?
Did Trump really kiss a man?
Is it true that Trump was caught in a bathroom stall with another man?
Why did Trump make-up fake news?
Why did Trump call radio shows and pretend to be someone else?
Why doesn't Trump believe in God?
Why does Trump live in fear?
Why does Trump hire so many foreigners?
Why is Trump so over weight?
Trump gives athletes fast food hamburgers; is this what he likes to suck down his pie hole?
Why does Trump cry so often?
How much money has Trump stolen from his 2016 campaign funds?
Why was Trump afraid to fight in our military?
Does anyone know why Trump hasn't been arrested?
Why hasn't Trump been arrested?
Just asking to help clear the air…
Franque23
why is a cheap SOB to sport athletes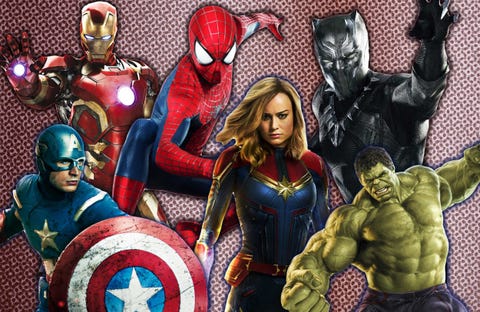 The reason few people talk about this movie's end is no one knows what the hell happened! That's about it for my spoiler alert but for anything that could've happened did, and still might. Christians consider Death the ultimate beginning while Hinduism, Jainism, Buddhism, and Sikhism (and other religions)think we come back around over and over again. If you ask me, this movie was produced by all of these religions during an all night drankin' party. Whatever, I recommend the party and the viewing. But what's this all about a "weird loop"?
The Weird Loop.
Okay, the Weird Loop as promised, but first about, Stan Lee. To me, there are few people in the history of Mankind who have touched as many lives as this comic book creator, writer, editor and publisher. Along with the help of two associates, Stan Lee gave the world superheroes—Spider–man, X-men, Iron Man, Thor, the Hulk, the Fantastic four, Black Panther, Daredevil, Doctor Strange, Scarlet Witch and lovable the Ant-man. There are a few generations of kids who have grown up believing they might be as great as these superheroes in their own way! Really, only the entire network of Disney can rival the success and influence of Stan Lee when it comes to his impact upon our children and, I think, society. These superhero's have woven our dreams, our hopes and aspirations.
It's also important to note with regard to my interest, I spent the past 13 years distributing the comics throughout our Library district on a monthly basis, as well as shelving and maintaining this collection at the branch where I work. So call me dialed up when it comes to Marvel superheroes.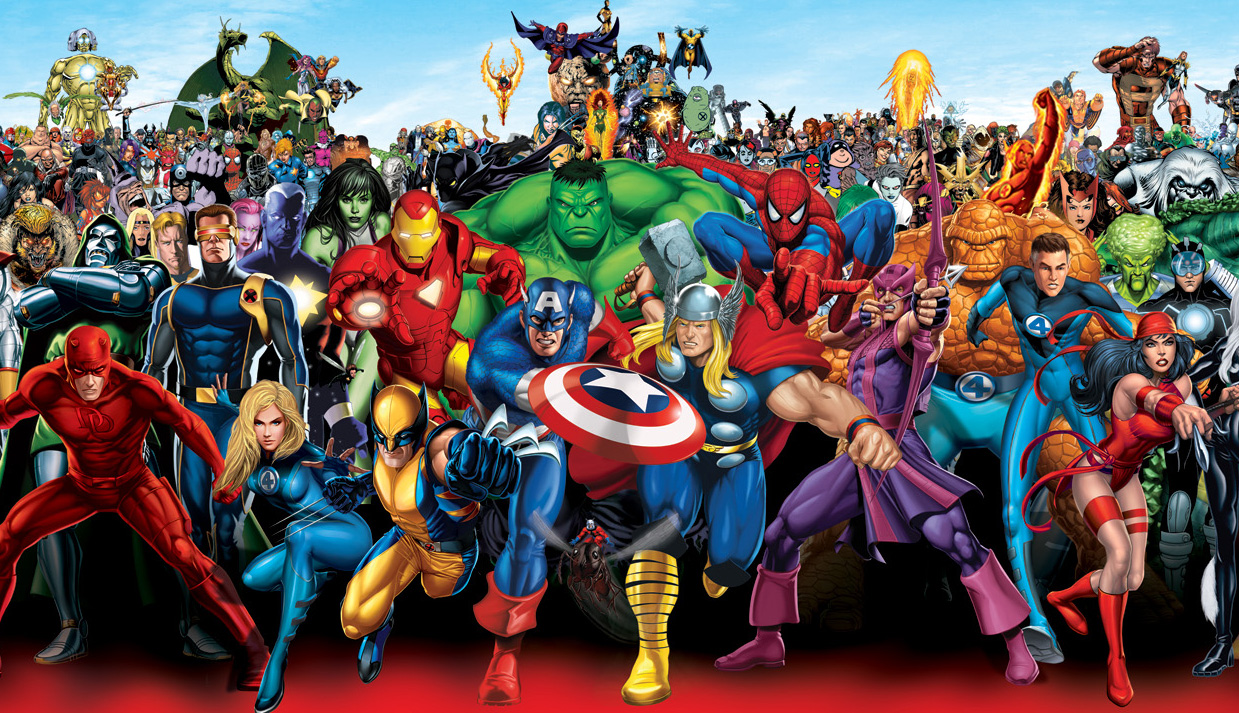 Well, almost randomly, by luck, my wife and I planned to go see the new Avenger movie this afternoon along with my wife's half-brother, Jim, and his wife, Cindy.  By the end of this movie, I'd guess most viewers were left with a euphoric smile on their face and a body that felt like a truck had run it over. I was no different as we waited for Jim to pull his car up to the curb to save us a dash through the rain.  We shared idle chat while waiting.
"I  met and knew, Stan Lee." I heard the words but thought it must have been a thunder-clap. Did Cindy, a person I've known for over thirty years, just casually mention she knew Stan Lee?
"Wait! What? (Kapow!) You've met Stan Lee?" This was rattlin' my Skrull!  Holy Kree! I'm the one who's met by chance or otherwise a plethora of famous people, not Cindy!* "What the hell?" My open mouth caught rain drops.
"Yes. I was in college in the 70's at New Port, California and took class from, Professor Townsend, author of, Boundaries." Quiet Cindy continued. "They threw a dress-up, surprise party for Professor Townsend for his birthday. Jim and I dressed up as(something like Romeo and Juliette—mind you, my mind was blown) and in walks Stan Lee!"
Oh how I wished I'd asked what Stan Lee had dressed up as…can you imagine?!?!?
"So wait, the real Stan Lee was in the room, at the party and stuff?"
Cindy casually went on not realizing I'd melted into the side-walk of alternative reality. "He stayed all night, laughing, sharing jokes and other stuff…"( "Other stuff,' is code for whatnot's at parties in the 70'S.)
Okay, 'I'm standing next to someone who has spent time with one of the most influential people on earth and I never knew it until now?' Cindy kept talking about the party but I was wondering how I might rub my shoulder into hers! When would Uatu arrive and cease my endless watch for reality? I was in hyperspace warp yelling, "You wouldn't like me when I'm angry!"
I pretty much blabbed gibberish(my readers are nodding, Yes!)the rest of the drive home. I thought about jumping on the car hood and yelling, "Why did I not know this, Cindy!!!" Zap! Blam! Would I ever piece together what was left of my former self?
Nope.
But then I remembered: "Just because someone stumbles and loses their path, doesn't mean they can't be saved." I had to re-group and note,, 'you can find friends in super unexpected places.' Cindy's experience and interest in Marvel characters had come from ,'left field.' Her story had only proved, 'The door is more open than it appears…we can walk through it, and sometimes run.'***
Have a super flight through Life….
Franque23
*Here's the deal on some of my history.  Seeing the Avenger's: End Game with someone who knew Stan Lee without me knowing it is much like the rest of my life. For one example, walking randomly down East Hampton's Beach with a  new gal friend and having Paul McCartney drive a dune buggy up with his wife and say hello. Of course , it turned out my new gal-friend was seeing Simon….so much more of this in my life, but that's for another glob.
** https://www.amazon.com/Boundaries-Henry-Cloud/dp/0310241804
*** These are just Seeing the Avenger'sof good quotes in Marvel Comics…
The movie version…