You are currently browsing the category archive for the 'humor' category.
Our steps look like someone ate too many frank & beans. None of it's my fault but that I did it. I'm completely innocent here but for a few troubling facts and reality. And you can't avoid the crappy view if you intend to reach the lake from our place without taking a long hike to the Sherman steps. Thing is, in the end of it, there's nothing good to say about this job's outcome. The minute I started I knew it was coming out all wrong.
Getting to the bottom of this is the only end. Here's the deal; I need a lawyer and so does Thompson seal PR, labeling people and promoting thingamajigs. Why? In the world I come from words have meaning and one of those words is,'Transparent.'  Transparent to me means something like, unlike a brick wall, and not now you see me, now you don't. Transparent means the opposite of you can't see thru it. Okay, to be clear, transparent means just that—it means see thru, a non-cloaking invisible coating of sorts you don't see.  So what's up with this product?
(Okay, I love the 200 font bold Caps  'Transparent' signage in contrasting color verses the zero font white script Cedar wording and script lettering. Sure, there's a bar graph below all that but I stopped reading at, 'Transparent!)"
Imagine yourself in my world of rushing to three stores while on vaca to buy this product in order to get nine cans of it, enough to do the job. Then, hold a hand over your left eye, the one I don't see well out of and grab yourself three cans of transparent waterproofing stain along with brushes, sprayers, masks and ice cream…of course. See? That's why I wondered why this sealer looked a bit off as I poured it in my sprayer. "Who knows, products these days…."
It's amazing how a six hour job can go down the toilet in one minute. I'd gotten the pressure right in the sprayer so my first blast covered the top two steps at once.  There's just nothin' like seeing dark brown paint come out of your clear coat sprayer. "What the heck?" is not at all what I said. "Well, it's only the top two steps!" Nope, I never said that ,either! "I could leave just these two steps dark and get the clear(really transparent) stuff for the rest/"…..hmmmm….
The thing about having the top two steps a zillion times darker than the 26 others is if you miss the first two steps at night, you're going all the way down.
So, I finished the top 28 steps in the not transparent 'Transparent' brown coat and then brushed them as I would the, 'I really am transparent,' stuff we always use. There's a funny idea, right? It seems about the worst thing a person can do is try to brush this brown sealer unless, that is, you like the frank & bean look. (Trust me-this will never catch on)
(Click the pic for a much worse view.)
It's sorta looks like someone on the dock below couldn't get up the steps in time; they just got pooped out running up and it all went down hill from there.
Wrap those two problems up and the whole mess could be wiped cleaner than a roll of toilet paper—they are clean, right? Now, I'm wondering when that toilet paper study will come out stating that cave men were right to use their left hand or non-poisonous leaves. Forget this, the bright news is they call me glitter boy at work because I have used lots of glitter in displays over the years at our library(trust me-this is the only reason) and miraculously the Transparent really clear coat seemed to come out with glitter in it! So, yeah, I've never had glitter form in the clear coat after more than 30 years of doing this job!
Glitter everywhere.
I had to laugh; we have poop color or glitter coat? I'm stickin' with the glitter and dumping the frank & bean steps next year…
Cheers from our steps, and don't slip!
Franque23
(Click the pic for larger view)
Have you ever noticed the Jimmy Durante* size nose on the front of your dog's snout?
That dog nose has it all over your nose; a dog can smell perfume from two miles away!
But what has this to do with Lake Bonaparte dog days? Well, it's true I've bragged plenty about the time three years ago when my dog, Shadow, leaped 28 feet off our dock for a ball!
This is the moment; a twenty-eight foot leap that we measured.
But I think this year Shadow took being a dog at the lake to a whole new level. Actually, it's scary. I mean he turned my four grandsons into dogs with a simple flick of his tail.
I've got them just where I want them….Shadow.
The next thing I knew, the boys were crawling around inside and out as if they were dogs! They were rolling around on the lawn, on all fours, barking and pointing like a bird dog…(Shadow, as a  Catahoula Leopard dog, is 1/4 blue tick hound).
I'll teach them my pointing tail trick...What happened to their tails, anyway?
I'm hoping they omitted the butt sniffing thingy dogs do—not sure, I mean these are boys!
Shadow is about 100% of the time guarding us, or is he keeping us in place?
Does Shadow imagine he's going to church?!?!
Who's the real captain of this boat?
I've got them reading…..
Okay, timeout for a hug…..
Wait, Isaiah's got it! Time to hug AND read!!! Shadow, the Great.
It can be tiring training four boys to be dogs.
Okay, this is my, 'They are really screwed up,' tail…..Shadow.
There's this magic allure that emanates from dogs even when they're drooling for your hot dog. Shadow is our dog, but sometimes I really have to wonder. Heck, he's got me scratching his belly night and day and holding doors open for him whenever he wants. I panic if his water bowl gets low and I've about sold my soul for all natural dog treats and food.
You are now under my power…like forever, dude. Shadow
I only carry your socks in my mouth because you think it's cute.
Guess how many times I've absolutely decided that this time, THIS TIME, I was going to drive away on an errand without him and then changed my mind?
Nope, your guess was waaay off…Start thinking about the figures in America's National debt and you're getting close.
Orange you gonna take me? Dude, I'm going with you, now get the keys…
Sure, I sleep in some days…when Shadow lets me. Who can sleep with a cold nose on your cheek? Unfortunately, I thought it was funny the first time I didn't budge from bed once awake and Shadow hiked up on the bed to trample my face. Now, I've got two choices in the morning—either I lie comatose in bed without opening an eye, keeping my breathing pattern sleep-like while daring not wiggling a toe the slightest bit OR I get face-dog-paw trampled until I get up.
I'm not gonna admit to being in the rain while walking Shadow or waiting for him to come back home. I know that person looked a lot like me, your honor, but it's a case of mistaken dog food, no, I mean identity.(Am I low on dog food?)
I do think dogs love to stick their heads out a moving car window for the rush or air, but they also are taking in an entire universe of smells as we speed along.  The book, Nubs,** is one of many amazing true stories about dogs who traveled unreal distances to reunite with their loved people—dogs have a uncanny sense about direction and life in general.
Of course, there's more…..
"Interactions between people and dogs can be beneficial for both species. Increases in β-endorphin (beta-endorphin), oxytocin and dopamine—neurochemicals associated with positive feelings and bonding—have been observed in both dogs and people after enjoyable interactions like petting,"https://www.scientificamerican.com/article/is-the-gaze-from-those-big-puppy-eyes-the-look-of-your-doggie-s-love/
Maybe one more doggie fact for those lake lovers who follow their dogs around…
"Accordingly, behavioral studies of dog cognition have revealed similarities of dog behavioral traits to humans. Dogs have been found to engage in gaze following similarly to human babies , exhibit selective imitation  similarly to human infants, (Dogs)….observe photos of faces roughly similarly to human adults and to link photos of objects to objects themselves .
https://www.ncbi.nlm.nih.gov/pmc/articles/PMC3641087/
This last finding in bold is why we have Shadow's picture on a magnet on the refrigerator at his eye level…I thought this picture made him happy when I first put it up and now I know it does.
There's no place like the lake for Bonaparte dogs, so I guess 'us people' followed?
Cheers
Franque23
*Jimmy Durante
*
How do you like me, now?
Bonus picture of us building the dock about 10 years ago…Sherman cool dock in background
(As always, click the pic for a larger view…)
If it weren't for the traffic on Rt 3 the place would be paradise—it got so bad this year I think I saw several cars pass by on a single ten mile drive to town! And, I guess I should mention the loon racket at night, especially between 10ish and midnight; will they ever shut up! Then there's the morning crows and chickadees, the afternoon blue jays, red wing black birds, those dang soaring eagles, cooing cranes, whistling hawks and late afternoon quackin' ducks to spoil any days nap. When will a guy ever get some sleep!
Even the view can keep a guy up!
There's a weird speed to time at the lake no one has yet to understand. It's like a horror show. You'd call time fast to pass at the lake but, then again, it never lets go. Nope, the memories, smiles, talks and moments fly by like the wind but sit like a immovable block in your soul as well. You can think what you like, but I'm saying there's no surgery that can take this massive thing out once it has seeped inside you. There's a devious kinda magic to those waters and reflective sky at Bonaparte that mirrors deep by day and night in the Mind's eye—it's sorta like a strangle hold on your senses you can't sue and win.
Lake friends last forever as well. Who has time for that?
The whole experience is torturous.
You catch a good fish a few years back and spend the next 7 trying to do it again….oh brother, what a bother…
It's been a while for me, being so busy with raising a family for oh so long, since I've had real time to make new friends or see old ones while up at the lake. This year was different. I got to know Kim and Steve and their ten inch high killer dog, Lola. I've never been afraid of dogs, but now that's over. I've struggled with our fireplace pull rods for over twenty years which is why having some strange guy named, Bill-the-Beatrus I think, fix the rods with a minutes' thought and about ten minutes time is problematic. My sense of self worth is gone forever, it's over, doctor, and those psychiatric bills won't be cheap.
Time spent with Toni, the two Michelle's, Forbes, Randy, Laura, Vicki and the Sherman's is always fun, but who let them out of the loony bin? To boot, now there's no cop on the lake. And now, with our Grandson making friends with our neighbors son pretty much any sense of normalcy that never existed here is entirely gone. Why keep dreaming about it?
It's also possible to take really bad shots up at the lake..(does anyone have a flashlight)
Hear's one of my thumb I took this year at the lake….perfect shot!
It's great to see Bill again; meeting anyone my ancient age or older has a special zing to it. There's like this on-going contest between the lake petrified folks to see who falls in the lake first and doesn't get out. I can tell Bill is watching me closely as I age and our fifty-foot bluff gets closer to the house. Some may not know it, but Grady-of -the-lake(now deceased) had nine lives and he spent one of them running towards this very same bluff. There was no blue moon the night before or heralding of angels in the morning of the afternoon when Grady, Dave Morgan and I sat on our porch before this steep drop off. All of a sudden, Grady gets up and starts running full speed toward the bluff as though he might do a high dive into the lake! Only a lunging hand to his ankles stopped his forward movement and saved a grave digger the effort. Mind you, this run of Grady's had nothing to do with beer(s), but rather the magical pull of our evil lake was at fault.
I'm telling ya, there's more than the best pure air up at Bonaparte—it's full of friendship forged through good time and bad. There's nothing like building a dock, camp or boat house and have the ice take it out the next winter; there's nothing like the bond of spending money like a drankin' sailor on lake side repairs. There's a saying; only buy a boat if you can afford to buy ten—maybe the Bonaparte camps are the same way.
But who cares when you're young, free and without a care like about none of us.
Still, those losses and efforts all make for great stories shared between a laughing, here's-to-the-lake crowd. (Beers help, too)The night sky is more than pay back for any expense. But, daytime swimming, soaking in the sun—did I fall asleep that long?—fishin', kayaking, bird watching, boating, tubin' ( I did see a skier), and even some sail boating also take the day to flight. The air is incredibly invigorating at the lake. Breathing there is sorta like breathing in an oxygen tent where ever you go. So, the loony's on the loose, the evil lake stare, the crazy birds, the alluring sunsets, the mesmerizing night stars and stormy five-foot high waves that tear docks and boats apart are all worth it. Why do I think this? Well, I'm nuts like the rest of you.
Cheers from the archives of franque23 Lake Bonaparte insanity logs.
Franque23
It started about five months ago when the decision was made to re-do our puppet show production of Rumpelstiltskin. It had been about six years since we last performed this adaptation I was happy to write, direct and play a part in. This time frame means the audience has turned over and a new set of children are mostly not using walking feet in our department.  It's all good!
After organizing the scripts, some remaining props and some pieces of the set, it was time to begin planning the bulletin board that would advertise the puppet show. Building this bulletin board had a time frame that slipped in between two twenty foot long displays I was to do for our story hour room and the puppet show itself that will take place two weeks from now. In all, the displays and show will cap-off 5 months of planning on my part. The board is up tonight but for a front runner frame at its base so tomorrow starts the work on the puppet set and props.
Flat out, I love design work, crafts, art, writing, directing and playing puppet show parts and working puppets. So, I've been busy, yes, but it has also been rewarding to this date.
Here's the bulletin board…what fun….In all this board took about 14 hours of work.
Maybe a better view of my mascot, the squirrel….
I have a work order in for a bigger idea on this board but don't know if it will get done. I wanted a slow turning motor attached to back of spinning wheel so it might rotate around about once per minute…..we'll see.  I'll have to deconstruct some of the board if I get the motor… but it's all fun…rumpling paper and supplies together is a big part of the effort and enjoyment.
In case you missed last week's glob, here's a shot of one twenty foot board finished last week.
I hope you days are full of happy times, fun times and full of meaningful events.
cheers!
If only I had his spinning wheel!
Franque23
People often say, "It's a zoo out there!"  And though people can be crazy, the pace hectic, traffic horrendous, the hour late and manners dead on arrival, zoo is the wrong word to use to describe the chaos that is our lives. Zoo's are full of caged animals, a far cry from the free animal world or that of most people. Thing is, in the usage of the word lies an undermining human trait many of us exhibit. We seem to hold little regard for wild species when it can be mowed over by that slippery-slope-of-a-term development. Developers have an unhinged sense of the word ,'Progress,' when it comes to the fate of anything but money. This is why so many species have vanished from the face of this earth in the recent past. "It could be a scary future indeed, with as many as 30 to 50 percent of all species possibly heading toward extinction by mid-century. "* It's all sad, and the method and madness of our growth as a species reveals a strong vein of stupidity in our making.
The signs of human stupidity are everywhere we look; there are so many it's not possible to list them.  Example:  Florida's developers, county planners and politicians ignoramus thinking since 1945 when it comes to Florida's entire east coast line. Welcome to a pile of soggy, tilted thinking. Hotels go up on the sea-side of major roads that block the view and devalue buildings on the west side of the same road! It's great for the buildings built on the east shore side of the road! But, is it!! What we have in Florida are high priced hotels that have replaced the entire sand dune network of a natural beach that is inherently designed to provide the land safety during hurricanes and major storms.  Who cares, right? Wrong. The result is major financial loss from hurricanes that in turn raises insurance rates for EVERY Floridian whether they live on the shore or not! More, If Florida had only developed on the west side of major sea-side roads, those building would incur much less loss during storms AND provide a World-Renown view of a vast sand dune expanse people would pay zillions to see and experience! Just imagine Florida's entire east coast line being a natural beach, full of dunes, sea oats, sea grape vines, birds, wild life. See? Ka-ching!  It's a no-brianer no one could envision. Kaput goes the register.
But let's move on…wow….Why would people be feeding gators by the side of the road on Payne's Prairie in Florida?!?!?
**This is a current picture taken at the prairie where some people fish and others, well, I guess, feed gators? Peek-a-boo….I've got an idea; run away! This is a huge gator. The gator's head may be eight times the size of whatever you're thinkin'.
**Okay, this isn't enlarged for viewing. The estimate is a 12 foot or bigger gator. Again, recent picture from road embankment at Payne's prairie where people stand and fish.
You have to wonder. Question: is the lack of knowledge a form of stupidity, the quest of laziness, the curse of low-curiosity or just bad luck?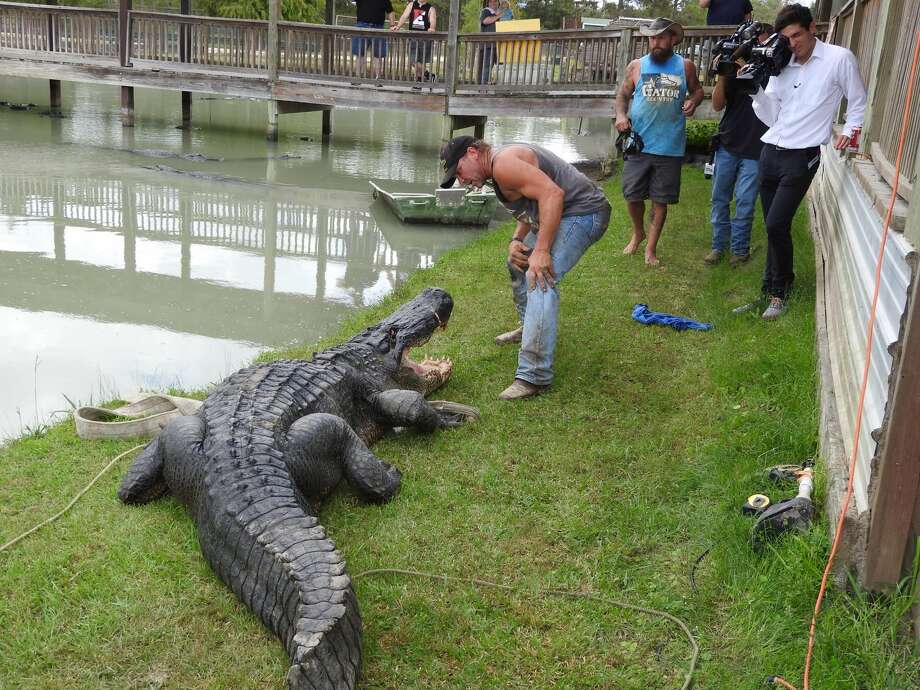 Sometimes, I think the term, 'Human Intelligence,' is much like the term, jumbo shrimp! It's an oxymoron for the human species.
I once owned a leather shop inside the Silver Springs attraction and watched some tourist stand about fifteen feet from a gator who was sunning as they took pictures. None of them knew gators can run 30 miles per hour for short periods (bursts) of time.  If any had asked me, I would have told them their lives were in danger. NO one did since, I guess, the entire world must be a zoo to them? Gators bite fast, roll the victim, and drag—say something like deer—back into water to drown them all the time. Have you ever seen a deer run? Still, I've seen enough of what's left of deer carcass along swamp shorelines to know many deer wish they'd been a bit faster. And, gators can spring out of the water a good ways….While fishing a local swamp my buddy and I were admiring the plumage on a wild bird resting on the water… It took off but a gator came from beneath it and lifted a good six feet out of the water and nailed the bird mid-air….The huge gator splashed back down and only feathers were left to float in the air.
Believe it or not, gators have the strike of a snake.
Parts of the world are still not zoos, and it's good to know. I always root for wild life, and often question the brights of many of our fellow humans, myself included. Remember, I was fishing in a ten foot John Boat watching a huge gator bust out of the water my boat was floating on.  I need to think about something else. I'm outta here. See ya!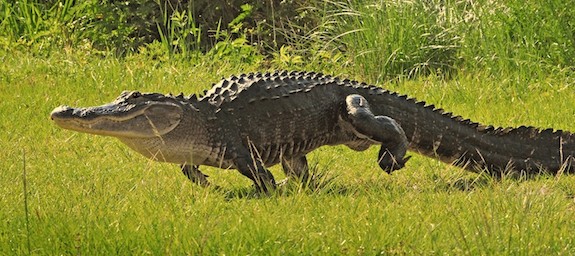 Franque23
*https://www.biologicaldiversity.org/programs/biodiversity/elements_of_biodiversity/extinction_crisis/
** these two pictures taken by Jan Johnson as posted on a Micanopy web-site. Thanks, Jan!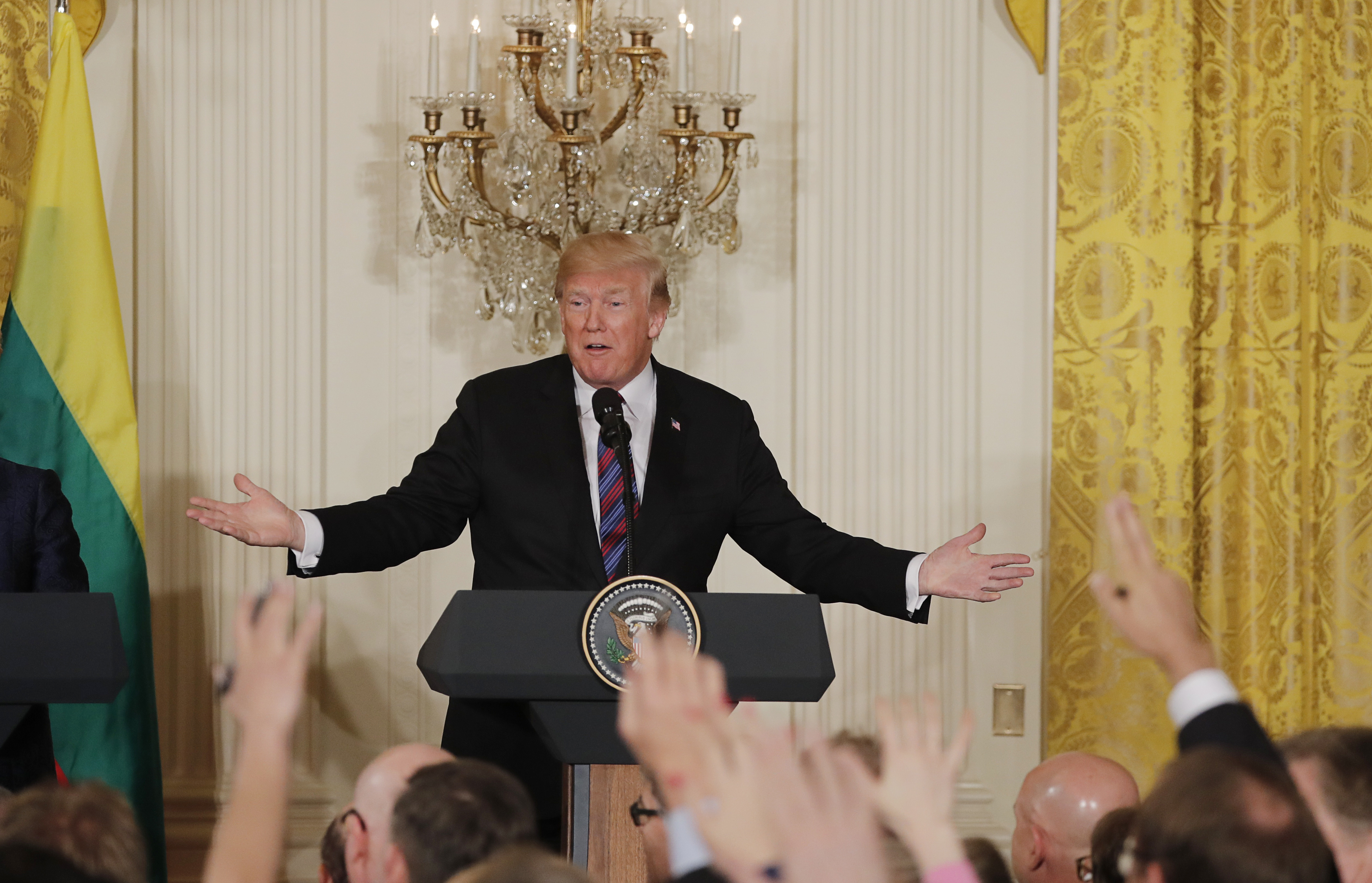 One of the first things you learn in library service is to ask good questions—this can save so much time when it comes to helping patrons. So, in the spirit of helping America, here's 30 questions I wish someone would ask before the press core is drummed out of the White House.
Trump golfs so much, why is he fat?
If Trump has nothing to hide, why does he hide everything?
Why does Trump lie so much?
Will Trump be arrested before or after he is out of Office?
Why didn't Trump want to have fun at making money rather than losing it?
Why has Trump gone bankrupt so many times?
What is Trump's waist size?
Did Trump get a STD from sleeping with a porn star without using a rubber?
Has Trump stopped grabbing women by the pussy?
Why Is Trump in love with Putin?
Is Trump really bisexual?
Why did Trump tell his first medical physician what to write in his health exam medical report?
Why is Trump a bad speller?
Is Trump stupid like people say?
What were Trump's real grades in college and why does he keep them secret?
Why has Trump and his businesses been sued over 3500 times?
Did Trump really kiss a man?
Is it true that Trump was caught in a bathroom stall with another man?
Why did Trump make-up fake news?
Why did Trump call radio shows and pretend to be someone else?
Why doesn't Trump believe in God?
Why does Trump live in fear?
Why does Trump hire so many foreigners?
Why is Trump so over weight?
Trump gives athletes fast food hamburgers; is this what he likes to suck down his pie hole?
Why does Trump cry so often?
How much money has Trump stolen from his 2016 campaign funds?
Why was Trump afraid to fight in our military?
Does anyone know why Trump hasn't been arrested?
Why hasn't Trump been arrested?
Just asking to help clear the air…
Franque23
why is a cheap SOB to sport athletes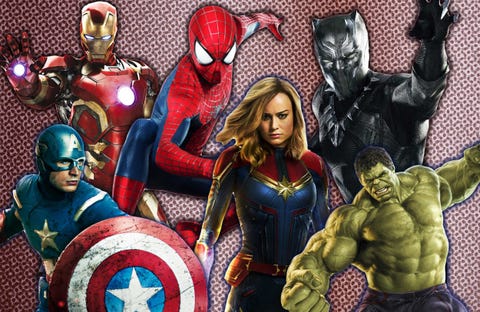 The reason few people talk about this movie's end is no one knows what the hell happened! That's about it for my spoiler alert but for anything that could've happened did, and still might. Christians consider Death the ultimate beginning while Hinduism, Jainism, Buddhism, and Sikhism (and other religions)think we come back around over and over again. If you ask me, this movie was produced by all of these religions during an all night drankin' party. Whatever, I recommend the party and the viewing. But what's this all about a "weird loop"?
The Weird Loop.
Okay, the Weird Loop as promised, but first about, Stan Lee. To me, there are few people in the history of Mankind who have touched as many lives as this comic book creator, writer, editor and publisher. Along with the help of two associates, Stan Lee gave the world superheroes—Spider–man, X-men, Iron Man, Thor, the Hulk, the Fantastic four, Black Panther, Daredevil, Doctor Strange, Scarlet Witch and lovable the Ant-man. There are a few generations of kids who have grown up believing they might be as great as these superheroes in their own way! Really, only the entire network of Disney can rival the success and influence of Stan Lee when it comes to his impact upon our children and, I think, society. These superhero's have woven our dreams, our hopes and aspirations.
It's also important to note with regard to my interest, I spent the past 13 years distributing the comics throughout our Library district on a monthly basis, as well as shelving and maintaining this collection at the branch where I work. So call me dialed up when it comes to Marvel superheroes.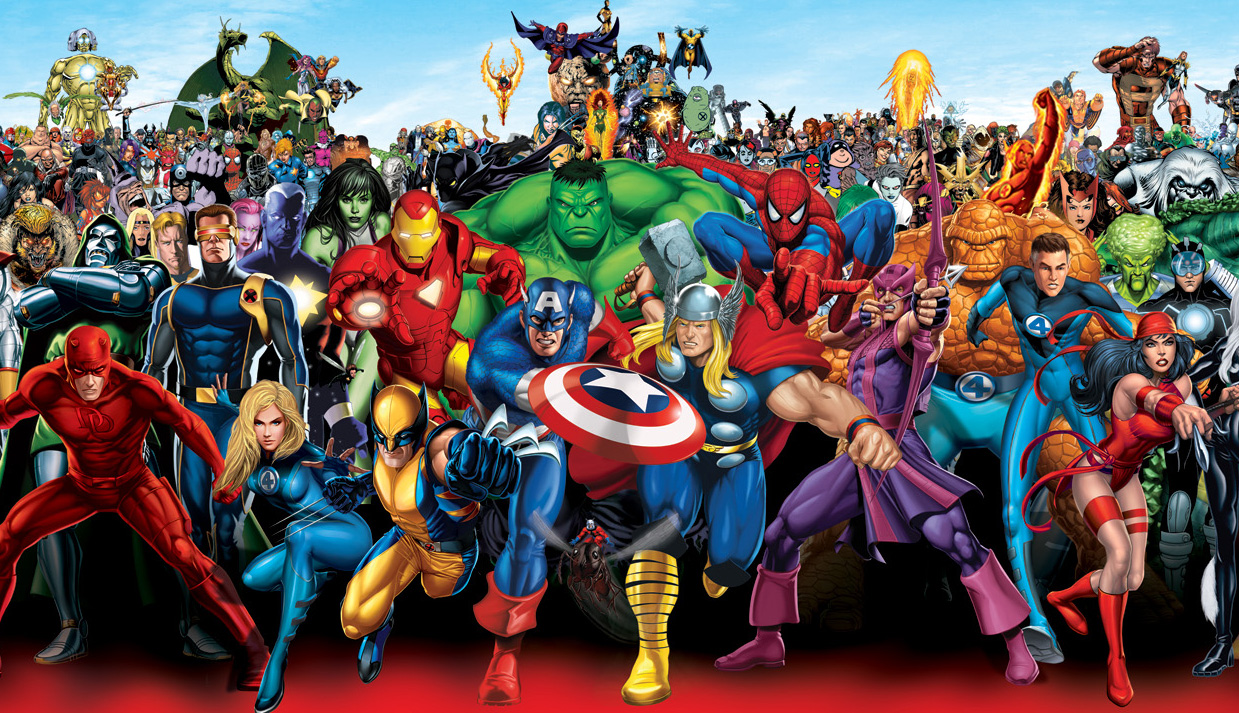 Well, almost randomly, by luck, my wife and I planned to go see the new Avenger movie this afternoon along with my wife's half-brother, Jim, and his wife, Cindy.  By the end of this movie, I'd guess most viewers were left with a euphoric smile on their face and a body that felt like a truck had run it over. I was no different as we waited for Jim to pull his car up to the curb to save us a dash through the rain.  We shared idle chat while waiting.
"I  met and knew, Stan Lee." I heard the words but thought it must have been a thunder-clap. Did Cindy, a person I've known for over thirty years, just casually mention she knew Stan Lee?
"Wait! What? (Kapow!) You've met Stan Lee?" This was rattlin' my Skrull!  Holy Kree! I'm the one who's met by chance or otherwise a plethora of famous people, not Cindy!* "What the hell?" My open mouth caught rain drops.
"Yes. I was in college in the 70's at New Port, California and took class from, Professor Townsend, author of, Boundaries." Quiet Cindy continued. "They threw a dress-up, surprise party for Professor Townsend for his birthday. Jim and I dressed up as(something like Romeo and Juliette—mind you, my mind was blown) and in walks Stan Lee!"
Oh how I wished I'd asked what Stan Lee had dressed up as…can you imagine?!?!?
"So wait, the real Stan Lee was in the room, at the party and stuff?"
Cindy casually went on not realizing I'd melted into the side-walk of alternative reality. "He stayed all night, laughing, sharing jokes and other stuff…"( "Other stuff,' is code for whatnot's at parties in the 70'S.)
Okay, 'I'm standing next to someone who has spent time with one of the most influential people on earth and I never knew it until now?' Cindy kept talking about the party but I was wondering how I might rub my shoulder into hers! When would Uatu arrive and cease my endless watch for reality? I was in hyperspace warp yelling, "You wouldn't like me when I'm angry!"
I pretty much blabbed gibberish(my readers are nodding, Yes!)the rest of the drive home. I thought about jumping on the car hood and yelling, "Why did I not know this, Cindy!!!" Zap! Blam! Would I ever piece together what was left of my former self?
Nope.
But then I remembered: "Just because someone stumbles and loses their path, doesn't mean they can't be saved." I had to re-group and note,, 'you can find friends in super unexpected places.' Cindy's experience and interest in Marvel characters had come from ,'left field.' Her story had only proved, 'The door is more open than it appears…we can walk through it, and sometimes run.'***
Have a super flight through Life….
Franque23
*Here's the deal on some of my history.  Seeing the Avenger's: End Game with someone who knew Stan Lee without me knowing it is much like the rest of my life. For one example, walking randomly down East Hampton's Beach with a  new gal friend and having Paul McCartney drive a dune buggy up with his wife and say hello. Of course , it turned out my new gal-friend was seeing Simon….so much more of this in my life, but that's for another glob.
** https://www.amazon.com/Boundaries-Henry-Cloud/dp/0310241804
*** These are just Seeing the Avenger'sof good quotes in Marvel Comics…
The movie version…
The day was perfect but for what wasn't. A nagging sinus infection(or is it a tooth?)came to the local vicinity of my head.  I've had this before and gargling salt water often seems to alleviate the symptoms.
I've read yoga can help.
Butt, being a Library Specialist in our Children's department kept this ditty ringing thru my ears.
Maybe, this was on my mind as I hurried out the door on my way to work this morning. Then, it happened.
'Why isn't my car door opening?'
I had my work lanyard and building pass on, my second pair of glasses in hand, my two meals of food for the day in my igloo container, my coffee cup, my emergency asthma meds just in case, my eye drops for pollen season, my cough drops, loose change, license, charge card and food discount card in pocket….
'Whoops, I didn't pick up my key off the key rack—dang, left it inside; worse, I'm locked out!'
Crap usually comes in bunches, right? Unless, of course, you need a laxative….anyway, I had several 'backed up' plans. Sorry….anyway, backup plan number one was our neighbor has our house key in her house. Backup plan, 'number two,' was another stored key in a secret location with her just as we have her key secretly stored. Perfect!!!! Her car was in the driveway as I made my way to her door.
'This will be simple—I'll knock on her door, get the key and voila! Everything will come out fine!'
Thing is, I'd no idea the freight-train of Fate was about to pass through! Remember those pennies you left on the train-tracks to get flattened like a watery pancake? I was about to resemble those.
'Okay, no answer from my neighbor, but this is just what the number two 😉 backup scenario, the so-called "secret outside key location," was all about! Don't worry.'
Well yeah, not to worry was timely but not to find the key in any secret location was also the moment….Drat! And, splat! I had to go! (…to work.)
I briskly walked back to the house to check for any window that might not be locked. Gosh, are we diligent on that! Every window was locked; are we anal? I crawled through the dog door in the back room to find the huge sliding doors were locked tight as well…Poop!
'Sometimes Life seems less than perfect.'
But, as luck came my way ( haha…as if!) one strangely shaped, two foot wide, four foot high window in the downstairs bedroom was not locked!!! My Eureka! would soon become a freak show.
Imagine, if you will, a seventy year old guy trying to crawl into a two-foot wide space that is half-blocked inside by a heavy piece of furniture.
Well, it didn't happen because after a futile attempt to bend into a pretzel, I thought trying my neighbor's hidden key location again was a better idea. I looked everywhere with NO luck.
My stupid phone had fried two weeks earlier after I'd recharged it for three straight days? Go figure? So, I found a neighbor home at the fourth house I tried who had a phone I could use. I called my wife somewhere in the universe to tell her about my situation….she didn't pick up. BUT!!! There was backup plan number three; I just had to go into relax-ative mode.
'Hey, my other neighbor has the key to the neighbor's house that has my key in it! Yay! I'll call her, open up my neighbor's house with that spare key, get my key and open my home up with that!'
Backup plan number three would save me until it didn't…
Of course, the other neighbor I needed wasn't home.
'Here's the beauty—being this deflated has to mean I'm losing weight.'
It's the same principle that's in play when you sit on the pot for three days with a stomach flu of some sort. Those pounds are drippin' off! Anyway, this was a great thinking moment!
I headed home and looked more at the skinny one foot opening in that two foot window and knew this wonder boy could do it! I'm not sure what my ass looked like as I headed face first through that opening.
'Getting stuck half in and half out this window with no phone could be bad.' Double splat.
My legs hung outside with my butt wiggling over the bottom windowsill as I strained with my arms to pull myself into the room. Oh, to be twenty again. Visions of all those sugar plums I shouldn't have eaten danced in my head.
I got into the downstairs bedroom before remembering this room had a steel door between it and the rest of our house. I stepped through the room up to the door.
'Sometimes we lock it from the inside; other times we don't.'
Yikes! We are SUPER diligent about locking things up tight! I was almost starting to think I was having a bad day!
Two and 1/2 hours later I decided my luck was flat-out, plain out to lunch. Of course, I'd called my wife again, no luck there. What is luck, anyway? Some sort of fiend that runs a muck to splatter my day with ruinous platitudes of down on your luck, the creek plum run dry and swimming upstream metaphors? Yes; exactly.
'Well, if Luck's out to lunch, I might as well eat mine.'
This was my last thought before my wife came home and saved the day! Here's the best news: I'd missed most of a staff meeting at work!?!?!How cool was that?
It's a lock—my luck had turned around!
Franque23
This post is back from 2013.  Readership has gone up to 65 countries now, and more than twice as many people read the glob than did six years ago. I saw someone read this post today, I re-read it and decided to re-post for fun…Plus, I still have these questions?!?!?
(Avatar Magic, by Gerald Franquemont, is out on Kindle and it can be downloaded onto most readers.) *Now, a completed trilogy.
Why do swim suits most often look like fishing lures?
Why are garden hoses so often made to look like snakes?
If men never hear what women are saying why do women keep talking?
If money is the root of all evil why does everyone work for it?
Cain Killed Abel, but most people fear snakes more than politicians.
Here's some food for thought–if you can afford it. $1 of 1960 dollars would be worth: $7.87 in 2013. $1 of 2013 dollars would be worth $0.13 in 1960.  Shouldn't the dollar shrink in size in accordance with its real buying power? Think of the money we'd save when buying wallets or printing money!
This well-known saying is part of a phrase often attributed to Benjamin Disraeli and popularized in the U.S. by Mark Twain: "There are three kinds of falsehoods: lies, damned lies, and statistics."  The odds are even that this is true.
Why are size ten shoes in Japan equal to size six shoes in America? Why can't one country or the other be happy to be either a ten or six and call it good.
In fact, the sound of one hand clapping can be heard. Try the Clam clap.
Recently, I thought I might have had a tick on my back but I'd fallen asleep and then gone to work the next day forgetting to check on it.  I worried all day about that tick! Turned out when I checked in the mirror that night that I had a nose strip suck to my back.  What a relief, sort of.
You can't go that extra mile. You either do it or you don't. Show me an extra mile and I'll show you an extra dollar.
NO one who was scheduled to retire at 65 for most of their life but then had their retirement age moved to sixty-six should think of retiring at age 65 as an "early" retirement. Dude! Do you want more S.S. money or what you thought you'd get most of your life at age 65?
Statistics boggle the mind while History teaches.
Gary Friend and Sue Patterson know lots of stuff.
Why does the same girl who looks good in a bikini on the beach cause car accidents by wearing shorts while walking on a sidewalk in town?
The following numbers seem right after looking over a number of recent polls: 1/3 of our population, 34%, believe in Ghosts and UFOS; 74% believe in the Devil and 92% believe in God. Have you ever wished upon a star?
Consider: for every shark-related human death, we kill 10 million of them.*
*http://www.discovery.ca/article.aspx?aid=18384
Cheers!
Franque23