You are currently browsing the category archive for the 'love' category.
 As my dear friends, Marc and Ali, named it, today is Blursday. It's not a day like another, it is the other day.
It's all about retirement in a locked down Nation full of people equipped with the skill of the steel ball that's trapped in a pin-ball machine.
Work life stopped and America went on tilt. Yikes, "Mask or ventilator; mask or ventilator… hmmmm, so many choices."
Thing is retirement can bring many things but time is not one of them! Heck, I'm retired and don't have much time left! My fuse is burning fast as the clock ticks double time while I dribble on my shirt what food doesn't manage to get down my sporting turkey neck.
Vultures wear stop watches as they circle above.
Something's flying overhead so I'm wearing my hat….
Mail persons knock to see if they still need to deliver to my address.
The good news is a Wednesday morning can feel like a Saturday and a Monday like Friday. Tuesday usually sucks retired or not. Tuesday has very little to say about anything; it's not Friday, no better than a Monday and  not related to any weekend at all whether you're moth balled or under the work master's lash. Nope, I'm telling ya, I've looked at Tuesday from both side now and Tuesday's a dump of a wannabe day. Maybe this is why I picked Tuesday to post this glob—what could go wrong? Or worse….actually, it's Blursday.
Anyway…
While working, I never answered the home phone when at home. I told people to text me because, well, I don't text.
Now? I answer so many calls from travel agents offering deals that might kill me if I go on them I feel I know the solicitors personally. "Hey, you're the person who offered me that trip to see Head Hunters last week aren't you? Well, hows the kids?" Okay, honestly, I feel sorry for anyone calling trying to sell travel packages right now… "Hey! We have a great deal for you driving from Gainesville to  Orlando in your own car! Free coupons on the interstate at the interstate stop!!!"
Okay, no ones going anywhere if you live in Florida unless you're extremely suicidal or just count on your co-pilot, God, a bit much.
Life couldn't be better for me. Telemarketers call all day long and some campaigning phone calls are starting to light up our dial. Everyone is so sweet. The Fed Ex man rings the bell and stares as I answer wondering if I'm dead or alive. My dog sounds viscous and I swear the delivery people look like they'd rather be attacked than to have to stand near me for another minute.
I stopped by a take out window and the food nearly flew in my face as I signed the receipt  Alfred E. and drove off.
Seriously, I have a friend who is a grave digger part time. Does Randy think this might be some sort of bonanza year?
I mean, I guess there's a bright side to even in the worst happenstance. Like I'm on the track and that train's coming but my wife divorced me, I'm about to lose my house, I have covid-19 , syphilis and I think a coral snake just bit me, the Sahara dust full of pathogens is upon us and the hurricane season is here…maybe, just sit tight and wait for that train? BTW, why are trains in America never on time? In Japan, where they outlawed suicide, the trains are always on time? So, what's up with that?
Here's to the Blursday's of retirement and frankly, my dear, I'm hoping for a hell of a lot more of them. I don't care how blurry.
Franque23 is retired and continually never bored. In truth.. I'm Lovin it… Cheers.
( some pictures enlarge by clicking…like the papaya tree.. Oh my)
Dale wants to know why I count everything? Well, clearly I was once an Australian Shepherd—she must not know?
Anyway, I am a counter; I count on good luck, good friends, good times, good weather and good reads. The beautiful thing about being an optimist is I'm never disappointed. Life is a roller coaster and every bottom leads to the top of the next plateau—that"s what I count on.
But what could this have to do with these 48 tomatoes in our kitchen today? (There's a few more you can't see…really about 61 in all.)
Well, that's simple. A few weeks ago I counted over 314 tomatoes in our garden and hoped the crop would make it—note: I refuse to count cherry tomatoes. Anyway, the tomatoes started becoming randomly ripe here or there without rhyme or reason throughout the garden. In that the plants are often over 6 feet tall, I had to hunt for tomatoes as if they were Easter eggs.  Eventually, after boiling down about 31 tomatoes to freeze into 3 or 4 quart baggies of sauce per day, I think the tomato bunny is leaving my yard.
Today's pick included a 17 green beans, a mess of collard greens and about 18 1/2 tomatoes.
However, please note the six large brown bags on the table behind today's hunt. These bags are the secret to reaping in ripe tomatoes in Florida's early heat and before the 4,129* bugs here that use infrared spyware and well coordinated attack plans can sting the fruit…Dang, I dislike everyone last one of them…(NOTE: for the first time in, no joke, 42 and 1/2 years of gardening in North Florida, I haven't seen but two fruit stinging insects in my garden! I'm not sure if this is due to the air quality improvement, the normal season we are having weather wise here for the first time in ten and 1/4 years or random luck. But, for whatever the reason, I'm getting worried about not seeing the insects I hate to see… so I'm going to a shrink about this,)…
This is our first child and my wife, Dale, back in 1982 in our Micanopy home. The garden is about 27 feet left of her.
Bonus picture: this papaya grew as a volunteer from our compost I spread last August. It's about 25 feet tall; so far, it has had 33 papaya's on it. In all, 17 papaya's grew in the garden from our compost but I transplanted the others thinking, "Who needs 17 papaya's growing in a veggie garden?" Good thing. Apparently the trees live up to five years.
Anyway,,, back to those 6 brown bags—they held 56 (plus three rotten) tomatoes in different stages of ripening and four papayas… So, the deal is to pick most of the tomatoes in the garden as they just start to ripen, especially if the tomato has splits or rings on its top which means they're likely to split open or rot on the vine if you leave them outside. There's a trick to this picking called timing, but why go into that when your mind is already blown by the  128 tomatoes I've made into sauce and frozen in 18 baggies so far? Plus, every recipe leaves something out.
Above: 73 tomatoes plus three rotten ones.
The three rotten ones….
Here's the fifty-six tomatoes from the brown bags.
Of the 56 tomatoes in the bags, 36 were ripe.
It can take up to four or five days for tomatoes pulled from the garden less than green but turning white or red in spots to ripen in the bags. I check them every day as one that goes bad in the bags makes a mess. Some tomatoes may ripen in one to two days,,, it all depends on how ripe they are when you pick them.
I hope this helps. But here's the thing: you don't need hardly any space at all to grow tomatoes. You can grow them in pots on a balcony if that's what you have to use. Or, since tomatoes are the best thing coming out of just about any garden, if you have a 3 foot wide, ten or 15 foot long space that gets at least 1/2 day sun, dig that soil up. Add good soil, put up a straight fence down the middle of that row supported well by stakes that are at least four feet high. Now, buy 9 starter tomatoes from Lowes (if you only have a ten foot row–one planted every 3 feet on either side of the fence) and plant them. Be sure you have a watering source… hose, sprinkler… something….
This type of set-up might yeild you 100 tomatoes…!?!?
One more thing,,, stay away  from Big Boy or Better Boy tomatoes if planting in Florida. They're size is spectacular to see but the top ridges in these varieties tend to split open in Florida's heat.  Plant around Feb. 15th or August 15th in Gainesville and cover if we get a weird cold night or two.
And, if you have a backyard, plop a pool in it if you can—there's nothing like a swim after a day of picking 18 and 1/2 tomatoes.
Cheers from tomato land.
Franque23 is counting on you.
*I will admit to having never counted the insects…maybe.
Some are interested in fishing advice when it comes to Lake Bonaparte…I've fished the lake for 70 years, maybe, if you count me as a baby in my dad's arms who's fishing off the dock.  I've fished every time of day and in every kind of weather during the summer up at the lake over the years. I've been a "up and at em' 4 am fisherman" and a late at night fisherman until the mosquitoes took me home.
Thing is, there is a science to fishing—it's not a matter of luck, but timing and skill…
My Grandson has a perfect approach to the methodology of fishing few can match.
Your ears need to hear the fish, and then you wiggle them.
Okay, forget that, It comes to this—though any rule can and is broken when it comes to fishing—the fish in Bonaparte sleep in. The mornings bring waters as still as glass.
I don't blame the fish for sleeping in. What's the rush when it comes to eating your buddies? Bonaparte fish have all day and all night to nibble on their neighbors so why waste good morning sleeping hours on that? The mornings bring the light, the exposure to birds and whatnot. The quiet of the evening and night before is soon disturbed by those who think they should fish early and wake the lake residence up with the motors built by Cape Canaveral.  Who needs that when there's soft sea-weed and lure snagging stumps to sleep by?
Another question: why do I ever leave this sight?
But, I do.
Sure, I'll still get up early in my lifetime to fish. This is absolute fact. Thing is, I'll be trolling the sun-up as much as anything else. I'll be hunting the morning fog as it lifts from the lake to the sky, as the Heron silently swings by on their way to a distant shore. The sunlight will streak the sky into unimaginable colors as found on my lures not yet snagged on that awaiting log—may these lures rest in peace. The chill will vanish and soon I'll find myself plugin' a shore line full of empty water. Maybe, a beaver will swim across my view as the night's last bug bites my ass. This is why people say, "He's caught the fishing bug." The point is the bug; not the fishing.
Anyway. I've some stories to tell, too many because I love to write, or talk. But hear this: I once sat on our bluff looking out at Birch Island as a soft afternoon rain began to fall. My mom came up to me and said, "Go fish…" I went right out to Birch Island in that drizzle and landed the most unusual fish I've ever caught. Off rocks with a red/orange hue( a fungus?) I landed a 4 1/2 pound small mouth that is on our wall, and it's belly was as red as a sunfish to match the color of the rocks. Unfortunately, the taxidermy never got to see that color as the fish was frozen by my parents before they got it to him…One large mouth I've caught in Lake Bonaparte is more than 8 pounds and also hangs on our camp's wall. That fish I caught in a driving wind of a storm about 1 PM in a protected shallows…I was, yes, crazy to be out, but the storm came up and I had headed for protection from the wind and had decided if I was about to die, I might as well fish.
You might as well fish. No matter morning, noon or night. Thing is, no fish bite a dry lure. I never found one in my tackle box wiggling on a hook. We might as well have fun.
I would love to fish with some of you and I'd planned on being up almost all summer as I retired this May 15th, but Covd-19 (making the trip up) has changed that plan..maybe next summer?
Call me Loony, but I know where some big ones are…maybe,…like 1/2 of the time:-)
Oh, and one more piece of advice: don't fish off a high profile boat. You'll catch plenty that way; most pros do it. You get a great view sitting high off the water but guess who can also see you? I'm not talking about your neighbors. Nope; native Americans had it figure out best: stay low, and quiet. Try to match that, and I know, this is bad news for boat sales. Thing is, sometimes I cut my small horse power engine 30 yards out and row in as if cane poling in..what's the rush, right?
Paul Daugherty has been my fishing' buddy for like ever.
Paul taught me Mud Lake.
The key is low to the water for the biggest fish. What do you want? Plenty of fish, or the biggest fish? Think about that.
cheers
Franque23 loves Lake Bonaparte.
We all know about Sundowners syndrome, but what about Sun-uppers syndrome? My wife has this and it's a beast of a condition.
Oh, I know, there's a zillion conditions to worry about or contract, like the dreaded, Water Allergy, of which there are 30 known cases. (Yes, these people are/were allergic to water?) Or, there's the Foreign Accent syndrome with 60 known cases, a condition that renders its victims talking in unrecognizable dialects but I have to ask: isn't this then just gibberish, or realpolitik? Maybe, none of these are as bad as the dreaded, Laughing Death, or KURU, found in New Guinea exclusively and known to lead to people falling down laughing for months until they actually die in fits of laughter. Privately, I do wonder what the joke was, but aren't these people an answer to a comedian's prayer…for a while?
Let's move on.
Remember, this post is about my wive's case of Sun-uppers—the worst possible condition.
Believe or not, there's some debate about whether or not the expression, 'Top of the Morning to You!' is truly an Irish tradition! To me, the premise that any way too early of a morning could have a top is ridiculous.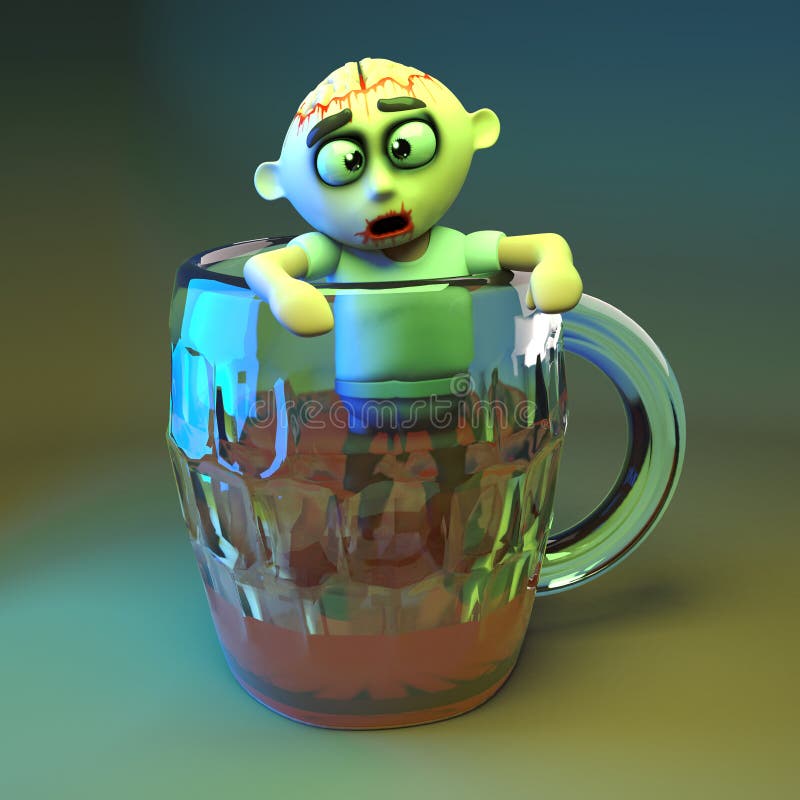 But, after opening up my morning sleepy eyes and peering through one zillion posts on the subject, I think the saying does date back to around 1684 and as found in Irish literature. Though, to be fair,  others claim the spread of this far fetched assumption may have sprung from stage performances here in the States during the 1900 hundreds. The thinking is the phrase became an easy way for actors on stage to make the audience buy in to their character's Irish ancestry, if not their madness.
Thing is, I don't care where the top of the morning came from on any given morning—just don't let it come to soon. That's right, I'm retired now and sleeping in is something I've worked for my entire life.
Face it: I wake up to take a nap.
Sun, wind, clouds or even pelting hail, I don't care, mornings are for sleeping in. Any good fellow exactly like me can tell you that.  There's an ol' expression never used that any farmer wouldn't tell you: what you don't get done in the morning can wait until afternoon.  That's the key. This famous expression is based on little and has been the making of many great lives we never read much about. Count me in!
Anyway, about Sun-uppers…. It starts with way too little coffee, a comfy couch and boring TV shows. All this renders the syndrome's victim sprawled out on the couch in their living room, mouth open, snoring, speechless and basically catatonic by eight or nine PM.
Even pets can catch it…
Worse, this condition leads to the this same afflicted individual awakening with the first glint of sunlight before even worms are crawling—birds are sound asleep; the moon is dancing and owls still hunt.
But, no, Sun-uppers don't care about the sleep to noon body rhythm of natural man. It's, 'Up and at em,' as my dad used to proclaim on Saturday mornings. Somehow, I think the war never ended for him. Anyway, I can tell you as a true humanoid, mornings were meant for sleeping in followed by coffee and rest.
Sure, I've gotten up early and called psychiatrists and whatnot's to get help about my wife's Sun-upper's condition. Who hasn't done that, right? But when I do I always get the same message: call later. This sends me sinking into a kaleidoscopic nightmare image of a toilet flushing as I run back to bed to dive beneath the sheets. It's stinking bad. I'm telling you: this problem is baaad.
If you are a victim like me, if you live with a spouse severely affected with Sun-uppers take solace: there's no cure.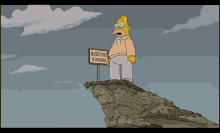 So, don't bother. just try to sleep through the racket, the doors opening, closing, opening, closing, banging shut, the phone ringing and a loud TV being turned on by 7 AM. You can do it; good luck.
Soon, someone will develop and Sun-uppers Deniers group we might join on line in the late afternoon, or 8ish as our mates fall asleep on the couch. We might explore new mythologies, weird new systems that may keep those afflicted with Sun-uppers from falling asleep too early in the evening. Who knows, some of us might become famous for inventing techniques the world has yet to try?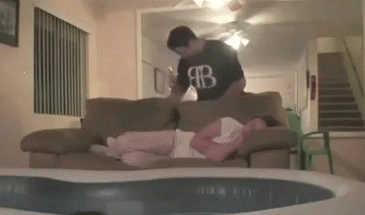 Bye for now; it's a beautiful start to the the day! Top of the Afternoon to you!
Franque23
Why not plant a seed and watch yourself grow!
Welcome to a two year  long gift:-)…
Hi! It's easy to grow a pineapple and you can do it here in Alachua County, Florida ,and just about anywhere else in the country if you pot it and bring it in and out according to the weather! The process is almost the same for growing one pineapple in a pot as it is to grow more than one in a small or larger space outdoors.
Pineapple growing takes a pineapple top, soil, a good amount of sunlight, warm temperatures and water—that's about it.
The pineapple:
First, you need a pineapple—you know , the one you hope to eat:-)  Then, you cut the top off the pineapple. Get help to do this if you need to because your knife will be sharp! (We want the pineapple top sans any fingers.) Okay, if the pineapple top looks a bit withered, put it in a bowl of water for about two days before planting. If the pineapple top looks green and healthy, just put it right in the soil.
(Hint: Grocery stores usually core pineapples for sale and then throw out the pineapple tops. I called Wards grocery in Gainesville and got 30 pineapple tops for free already cut and ready to plant. )
I took the tops, weeded an area and planted them.
The soil and water:
Use soil you might use in a garden. Pineapples will not grow in sand, but a medium soil is fine. I don't fertilize my pineapples BUT I do sprinkle them almost daily with a small amount of water from a hose. Generally, the more sunlight and water your pineapple gets they larger the fruit will be.
One year later they looked like this.
The  red camellia has the symmetry of a rose and a touch as soft.
And, the bright yellow bloom that holds promise of  a squash could lead any garden parade.
But the pineapple flower is certainly as cute.
The pineapples start coming up during the second year.
Temperature control:
Pineapples don't like cold weather. The plants will wither and die in freezing temperatures. I cover my outside pineapples if the temperature is going to be 38 degrees or below. But you can grow pineapples in pots and bring them inside when it gets cold if you want.
Thing is, a pineapple plant can take up to two years to yeild fruit so consider this when deciding how and where to plant your pineapple.
There's just nothing like growing plants, especially ones that give you food. Home-grown pineapples are fun to grow and delicious to eat! And, every pineapple you pick has a top that can be cut off and planted so one pineapple grows another without end!
Pineapples turn bright yellow and slightly lean away from the plant when totally ripe.
Yummy.
Cheers!  This is what I think: plant a seed and watch yourself grow!
Franque23 loves to garden.
Next: Papayas:-)
Okay, it's true. I basically bother to wake up so I can take a nap later.
Pandemic administrative leave or not hasn't changed any of that. In fact, I seem more tired than usual as I slept my ass off for 10 and 1/2 hours for three days in a row this week. Mind you, I still took my 4ish nap each day. It's time to catch up on, oh, 55 years of working.
I've remembered lying on my bed at Gettysburg College during soft afternoons. Bill Beers, my roommate, and I loved to play Gordon Lightfoot and let him sing about nature and love. Those college days were filled with imagination, study, rest and fun and I was just the guy to do it! It never felt like work. Softly She Comes, by Lightfoot, was a great college guy's fantasy, but this one was my favorite…..https://www.youtube.com/watch?v=NWqK4ecpsn0…
(do yourself a favor and listen)
When I played on stage in NYC, I usually started my sets with, In the Early Morning Rain, Lightfoot style. Of course, I didn't leave out, Don't Bogart that Joint or One two three What are we Fighting For? And others like .Why Can't We Live as Three? or Down by the River….but Lightfoot's romantic take on his music gave rest to a turbulent time back in the 1970's and I liked that. I didn't know then I'd move to Gainesville, Florida.
Oh the things we didn't know, right?
Here, I met, Linda. She was a gal who had lived with Gordon Lightfoot in Canada for about two years, I believe, before she left him over his drinking and came to Gainesivlle. It blew my mind to meet her and hear about an idol of mine first hand.
I rocked it in H.S.
I have always loved the romantic side of life.
Okay, it's not bad now. Our family is great and we've 8 soon to be 9 grandchildren! Here's the newest edition….(click on this and the next two pics for larger view)
I work in the children's department as a Library Specialist—how bad could that be?
And here at home this week due to Corona-virus, I've cleaned the pool and pool filter outside while standing in a snow-like fall of oak pollen and leaves everyday. It's amazing, but here in Florida, this is our Fall season for real. But why does every possible oak flower shell from miles around land in our pool ? Someone should study this! Why me; how could this be happening. It's like a vortex of leaf gathering exists in our backyard pool. There should be a song about this tragedy. 'Leaf Leaves pool my Love.' Sorta like, You Are the Wind Beneath my Wings….feeling song—
Meanwhile, as I'm trying to nap, 38 or so Gold Finch insist on eating at the nine hanging baskets of thistle I put out for them because I am a masochist. Doctor, I don't use the term lightly.
Consider, these finch, who don't know me from Adam, may eat up to 100 dollars of thistle as they flutter their time away here before leaving in about four weeks hence! And, guess what?  Whenever someone drives bye, or we open the door for Shadow to chase squirrels away, it scares the poop out of these birds as they fly away. Where does that poop go? Well not to Washing to D.C. I'm here to tell ya. No, it pretty much goes on my parked car—like every day.
It's pretty evident the Gold Finch have me under some sort of mind control. I feed them; they poop on my car. And, then I do it again! See? I have no life but to smile and exclaim, "I love the Gold Finch…" Of course, I've tried moving where I park, but they love my car. It's like poop is their calling card or appreciation for the filled feeders. Could this be a song? 'Come on, Poop more on my Car', a tune sorta like, Baby You can Ride my Car…..
So, spring is moving on. It's true, the pool is a cesspool of leaves and pollen and the Gold Finch fleece my wallet because my car is a toilet… but about these allergies. Did I mention I haven't gone outside without a mask on in like two weeks!?!?! Spring's a wonderful time, if only I could breathe. And what about those lines the mask straps make on my face? These are much worse than those lines above my ears my glasses leave or maybe I've just gotten used to those blueish stained lines that run above my ears.  Anyway, no, mask lines are completely freaky; indents that scar each cheek with martian type facial lines. How cool is that? The song would be, 'See These Lines on My Face Never Seem to Go Away.' Somehow , this could work as, Yesterday, with a few words added here and there.
Anyway, it's time to clean the pool since my wife finished doing that over an hour ago. I think I can find my car, not sure. And, I better check my bird food/pooping supply.
In the end though, I think the energy of life is about Pussy Willows, Cattails, Soft winds and Roses…Lightfoot was right …
We're all under stress; try to take it easy. Wait, that's a great song…
Bernie Leadon visited his parents in Gainesville, Florida the Christmas Desperado came out. We lived next door.
Franque23.. It's all a circle game….
It's interesting to note that Bill Gates could give 206 million adults in America one million dollars each and be out only 3.4 % of one of his yearly incomes.* So really, would you do it if you were Bill Gates and what would be the outcome? Two tough questions, maybe.  Now before I answer for myself, I want to clarify that there are more than 206 million adults in America over 18 years of age, but those people are already millionaires! So Gates wouldn't be giving these self-made millionaires another million.
Yep, only 206 million adults in America are not millionaires already…This I find amazing in of itself! What the hell have I been doing all my life! I'm thinking daily naps have cost me plenty. I mean, I'm a guy who picks up coins off the ground and saves them in a jar! There's some trick to this millionaire thingy that I missed while passing the joint, jumpin' off cliffs at lime pits naked and sitting in the Ocala National Forest like a blade of grass for three years. No, I've been fishing with the wrong attitude and the wrong bait. This whole, I'm-not-a-millionaire disaster is making me think twice about dumpster diving for discarded winning lotto tickets!
Okay, to answer: Yes I would one-time spend 3.4 % of my yearly income if that would give 206 million people a million dollars. But would that really help people? I already hear that don't give a man a fish but teach him how to fish bull-shit story echoing off this post. See? The guy who just starved to death for want of a fish to eat doesn't really need that fishing rod.
Anyway, If  Bill Gates or some other more-money-than-fall-leaves person did spread the wealth for free, the world would be a beautiful thing. Go ahead and scoff billionaire rich folks, but I know this for a fact because, in a way, someone has already done this, but not in America.
This success story of those who help others help themselves started in 2001 with a 100 dollar interest free loan.
Dr. Amjad Saqibis is currently the head of an interest free loaning company in Pakistan named, AKHUWWAT.**
This business that now has lent millions and millions of loans interest free to hard working people in need of money to get a leg up has an astonishing 99.97% full pay-back record. And, it all started with a few friends wondering if the one hundred dollars might be lent interest free to a woman with the promise that she'd return the money once she got on her feet. Well, the women returned 6 months later with money in her bank account and the 100 dollars. A few others made donations to Akhuwwat thinking this was a wonderful idea. Soon, more loans proved more people just needed that head start to make it and more donations came in. Then the loan amount became up to $10,000.00 with the expectation the money would be returned in time % free.
What has become of Akhuwwat? Currently, AKhuwwat has 110 million loans out in small or large amounts and it's all interest free. If the past is any indication of this company's future, the money will all be returned to use again as well. Meanwhile, more donations keep pouring into the company's coffers.
So yes, some billionaire could give money to all Americans and make life better for everyone in this country… Just read the article linked below to realize it can be done; things could be different for us all.
There really could be a rainbow in our future…
Thing is, money isn't wealth. Wealth is a state of being, a state of mind—the true essence of value. America has made so many people rich beyond belief to those of us who struggle to get by. Maybe, just maybe, there's one to two of them who have both Money and Wealth. We'll see.
Franque23
*https://www.sandiegouniontribune.com/opinion/letters-to-the-editor/sdut-letters-wealth-2013oct02-story.html
**"Akhuwat gave its first loan of $100 USD to a widow who was striving to earn a decent living through honorable means. She wasn't looking for charity; she was only seeking a helping hand. By utilizing and returning that loan within a period of six months, she reinforced the belief that when we help the poor with trust and respect, they exhibit unshakable integrity.
The success of that first loan brought in more donations, and that group of friends became convinced that their venture into interest-free microfinance was viable. And so, Akhuwat was born, with these friends forming the first Board of Governors and Dr. Amjad Saqib serving as the first Executive Director."
It will be ten years back this summer to be precise…( Please enjoy the linked video with music below)
This is a Franquemont-Morgan reunion our families have held it seems forever. Basically, you need to understand the Franquemont's are true royalty in our hearts and minds and the Morgan black spot side of our genes are the worst kind of horns-wagglin' pirates. I tried that year to do a story hour to appease the pirates,  as shown through out this clip below, but none of that worked as attested by one of ours being snatched and tied to a chair for like days–you'll see that too.
As always, it all happens at Lake Bonaparte, and this 2010 reunion gathered 58 of the good Franquemonts and the bad whatevers who think they are pirates.  Oddly, no one drinks at these reunions that I've noticed. Really!* You'll see us innocently roping off of Round Island—a feat no longer possible with the development there—only to be chased down by the cops who escorted us across the lake for the want of one life jacket cause 17 wasn't enough. You'll see some brave the rapids in the Eastern Adirondacks… fires at night and some very bad singing! It's all here! The hummingbird steals the show highlighted by the children who know we're nuts.
Sunsets, swimming and the massively Franquemont Franquemonts win, win, winning!
On a special note, the two groups like the yin-yang have formed as one under the name: MorgaMONTS.  IN all, 2010 reunion was a calm year: very few got thrown in the lake that much each day, I don't remember a single short sheet bed set but the beer theft was rampant. I still have warrants issued on this… It's important to note that almost every single adult I took out fishing that year caught a large bass or northern worth mention..this could mean on an every four year bumper fishing cycle that 2020 may be tough fishing. We'll find out this year at our 2020 reunion!
To be sure, the Lake was wet, the night fires hot** and the stars above brilliant—like my Franquemont story hour:-) The lake is so much fun; family reunions like ours happen around the shore each summer. 
Imagine…
enjoy the show…..https://www.facebook.com/lachlan.franquemont/videos/t.1384221843/425061848537/?type=2&video_source=user_video_tab
Franque23
How much does an elephant never forget?
There's so much we don't know. And so much to know about the things we do. Life seems an endless theater of possibility. And with every turn we take, or inquisitive glance we make, more paths become visible, more doors of opportunity swing wide.
Elephants are always said to be, 'In the room,' but even when over-looked as temporarily invisible, elephants are always in our world.  And there's so much the world's largest land animals have to show us if we might notice. For one, their babies can weigh up to 260 pounds! How's that for a healthy birth weight!
This one is keeping a snoot above….
Perhaps, a more notable case in point on elephants evolves from a single news story of a man once known as the, elephant whisper.
Lawrence Anthony befriended a herd of elephant in Thula Thula, a wildlife preserve in South Africa, a herd known at the time to be a rogue, wild, unpredictable lot of elephants, the kind many who lived near them hoped would be culled from existence.
Of course, there's an amazing story to tell about the relationship between Lawrence and this herd of elephants. Unfortunately, this unfathomable happenstance between the elephants and Lawrence extends well beyond their interaction in life, and perhaps it was his death that concretely defined their relationship and can teach us so much.
To step back in time….
Maybe before this baby was born….or these two..
.
(There's nothin' like tangling with siblings.)
To begin, Lawrence met this rag-tag romping herd of elephants with the patience of, well, an elephant. His cool head and calming demeanor eventual won over the misfit tribe of elephants and soon the man and group  became fast friends.*( Please enjoy this video) The years passed with this herd of elephants visiting Lawrence at his dwelling from time to time, not every day, not every month, sometimes not even every year, but often enough to keep the lines of communication well established—no one needed introductions. New elephant babies were a joy to see and long-nose trumpets blared the herd's joy to share when the occasion arose.
Many elephants live approximately 60 to 70 years so maybe their internal clock beats much as our own. For whatever reason, this story came to pass…
Lawrence Anthony died March 2, 2012, in Johannesburg of a heart attack at age 61 after lecturing and touring the world over on behalf of elephants.** He hadn't seen his herd of big footed, up to 13,000 pound, long nosed friends in about a year and half when he died. However,  two days after Lawrence's death, as pictured below, a herd of 31 elephants came marching up to Lawrence's home to mourn their loss. They had traveled up to 12 hours to make the trip. You might want to read the above sentence again.
This is really a picture of 31 elephants arriving two days after Lawrence Anthony's death. They had walked for 12 hours.
They never forgot.
Elephants know the beginnings have endings. But how or why do they seem to know so much? This link gets into the brain of elephants and more—***
Is it necessary to point out elephants don't use phones, faxes, twitter, e-mail, no, not even snail—mail! The elephants just knew, they just knew when Lawrence had died and did so while being a great distance apart from the man!?!? You see? The elephants not only knew their friend had died and ALSO came to show their respects, but they indeed showed us all there is a web between Life Mankind seems most often not to see, or realize, or should we say respect? The elephants felt that web of connection, the fiber of our lives among all living things and proved they were in touch on a grand scheme, on a plain that exists as one that remains hidden from most of us due to, I think, distractions that fill our lives on a daily basis.
Zen will offer that we be here now—like this elephant seems to be.
It's important for us to focus. Maybe how we meet Life determines how it sits within us, or, on us?
Thing is, maybe Life is much more than now, but forever, for everything all at once, for all that goes beyond our current understanding though it remains the true elephant in our world. I suspect this understanding between all of Life goes on between Man, Animal, Plant and Mineral. When we realize this connection, will we will find new pathways to peace?
Sometimes, it does take a big person, a huge personality or strong person to lead the way. If only we could let the world's largest land animal show the way so that we might stand in their shadow and follow.
Young or old, does the elephant somehow know more than you and I? Does the elephant know what Mankind seems to forget?
Franque23 loves life.
*https://www.youtube.com/watch?v=_Yap6r7pSGU
**http://delightmakers.com/news/wild-elephants-gather-inexplicably-mourn-death-of-elephant-whisperer/
***"However, their (BRAINS) are arranged differently. Human pyramidal neurons tend to have a large number of shorter branches, whereas the elephant has a smaller number of much longer branches. Whereas primate pyramidal neurons seem to be designed for sampling very precise input, the dendritic configuration in elephants suggests that their dendrites sample a very broad array of input from multiple sources.
Taken together, these morphological characteristics suggest that neurons in the elephant cortex may synthesize a wider variety of input than the cortical neurons in other mammals.
http://theconversation.com/what-elephants-unique-brain-structures-suggest-about-their-mental-abilities-100421
"In terms of cognition, my colleagues and I believe that the integrative cortical circuitry in the elephant supports the idea that they are essentially contemplative animals. Primate brains, by comparison, seem specialized for rapid decision-making and quick reactions to environmental stimuli.
Indeed, even the brains of individuals within a given species are unique. However, the special morphology of elephant cortical neurons reminds us that there is certainly more than one way to wire an intelligent brain. Lawerence Anthony is an author of three books about elephants, a person who traveled during his life around the globe speaking about elephants to anyone who wanted to listen. If not a 'whisperer' to elephants, he was a true friend to the species in both word and deed……
There are two elephant herds at Thula Thula. According to his son Dylan, both arrived at the Anthony family compound shortly after Anthony's death.
"They had not visited the house for a year and a half and it must have taken them about 12 hours to make the journey," Dylan is quoted in various local news accounts. "The first herd arrived on Sunday and the second herd, a day later. They all hung around for about two days before making their way back into the bush."