You are currently browsing the category archive for the 'makeing your mark' category.
what you wish you didn't want to know. But the facts of life are fascinating since the minute you hear about them as a kid. Wait! There are facts?*
So, yeah, here's another 'fact' to mull over while shopping  in the holiday crowds or waiting in line for, well, anything. Silent butt deadly is never friendly fire, but it all comes down to a few specific scientific findings. Mind you, these are not alternative facts-just the plain ol product of investigation facts….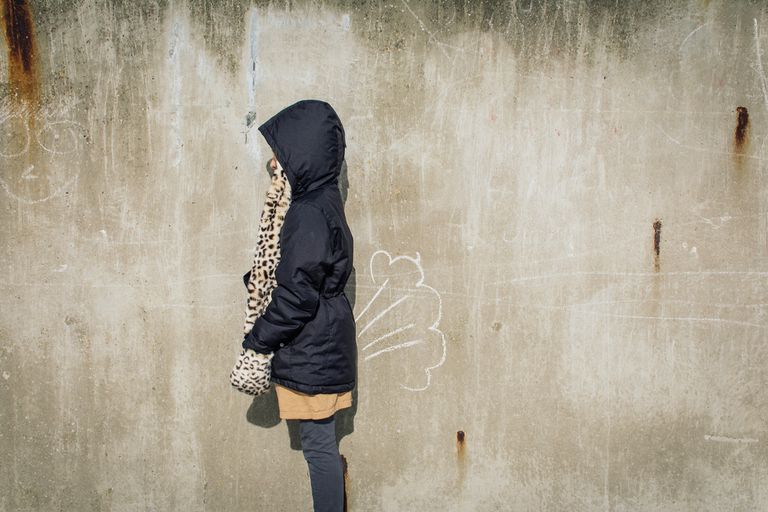 "Farts are the common name for flatus or flatulence. Have you ever wondered what farts are made of and whether they are the same for everyone? Here's a look at the chemical composition of farts.
CHEMICAL COMPOSITION OF FARTS
The exact chemical composition of human flatulence varies from one person to another, based on his or her biochemistry, the bacteria inhabiting the colon, and the foods that were eaten.
If the gas results from ingesting air, the chemical composition will approximate that of air. If the fart arises from digestion or bacterial production, the chemistry may be more exotic. Farts consist primarily of nitrogen, the principal gas in air, along with a significant amount of carbon dioxide. A typical breakdown of the chemical composition of farts is:
Nitrogen: 20-90%
Hydrogen: 0-50% (flammable)
Carbon dioxide: 10-30%
Oxygen: 0-10%
Methane: 0-10% (flammable)
LIGHTING FARTS ON FIRE – THE BLUE FLAME
Human flatus may contain hydrogen gas and/or methane, which are flammable. If sufficient amounts of these gases are present, it's possible to light the fart on fire. Keep in mind, not all farts are flammable. Although flatus has great YouTube fame for producing a blue flame, it turns out only about half of people have the archaea (bacteria) in their bodies that are necessary to produce methane.
If you don't make methane, you may still be able to ignite your farts (a dangerous practice!), but the flame will be yellow or possibly orange rather than blue.
THE SMELL OF FARTS
Flatus often stinks! There are several chemicals that contribute to the smell of farts:
skatole (a by-product of meat digestion)
indole (a by-product of meat digestion)
methanethiol (a sulfur compound)
dimethyl sulfide (a sulfur compound)
hydrogen sulfide (rotten egg odor, flammable)
volatile amines
short chain fatty acids
feces (if present in the rectum)
bacteria
The chemical composition and thus odor of farts differs according to your health and diet, so you would expect a vegetarian's farts to smell different from those produced by a person who eats meat.
Some farts smell worse than others. Flatus that is high in sulfur-containing compounds is more odiferous than farts consisting almost exclusively of nitrogen, hydrogen, and carbon dioxide. If your goal is to produce stinky farts, eat foods that contain sulfur compounds, such as cabbage and eggs. Foods that lead to increased gas production increase the volume of flatus. These foods include beans, carbonated beverages, and cheese.
SCIENTISTS WHO STUDY FARTS
There are scientists and medical doctors who specialize in the study of farts and other forms of intestinal gas. The science is called flatology and the people who study it are called flatologists.
DO MEN FART MORE THAN WOMEN?
While women may be more discreet about farting, the truth is females produce just as much flatus as men.
The average person produces about a half a liter of flatus per day.
FARTS VS. FLATUS
The gas that is produced and released through the rectum is called flatus. The medical definition of the term includes gas that is swallowed and that is produced within the stomach and intestines. To produce an audible fart, the flatus vibrates the anal sphincter and sometimes the buttocks, producing a characteristic sound."
There you have it! This is all you need to know for that perfect dinner conversation when the dreaded lull sets in around the table while visiting relatives!
Cheers!
Franque23
Thanks Barbara for the 'facts.' And what about dogs—and other animals we blame for farts?
My wife and I visited Japan two times while our oldest daughter lived and worked in the country for five years. We went up, down, around and across the country, in and out of big cities, small cities, to islands, to tourist places, local bars, Mount Fuji and more. We struggled to learn how to use the toilets once we found them, how to catch the wrong and right trains and how to bow the correct amount for almost every occasion. It's a wonder I didn't see more signs for chiropractic help but, then again, how would I read them? Anyway, if you're looking to experience a spaced out feeling while traveling but can't afford a ticket on the ship to the moon, Japan might be your best option.
Liking sushi and/or soup (Miso, or the egg laden, Udon) is a plus when tramping Japan, but there's so much more on the plate there. Of course, I can't tell you what half of it was or is, but if you have a daughter like mine you might find yourself enjoying Saki while ordering a second helping what seemed a delicious casserole only to later find out it was composed of fried cow guts. Bon appetit, and enjoy the stronger Shochu if you like Saki…it will help you forget.
Okay, discount some of the eye-ball foods or still alive squid. Concentrate, instead, on the millions of types of shoes the Japanese wear or the clothes that range from traditional Kimonos, New York City tight, expensive high style to the 'metal' look. Notice the street signs….
They mean no peeing or pooping on the street….just a head's up/
And enjoy the absence of fearing you'll be mugged (Ain't gonna happen in Japan…) There's a beauty in the country that is mirrored in the people's hearts. It's a kind, obedient society that honors others as they honor themselves and their heritage.
Our daughter lived in Kitsuki, Japan, where she taught English to middle schoolers who were strictly forbidden to chew gum in school, that a 'high crime.' Imagine this: if a teacher is ever caught driving after drinking the entire staff and children of the school are punished! See? It's all for one and one for all or things get stinky real fast. Japan rows together.
My daughter left her purse on a train station bench and those attendants got her purse back to her days later though she lived in another city. Of course, her items had not been touched.
Kelly lived in a bay comprised of three cities: Kitsuki; Beppu and Oita.
Our daughter lived in Kitsuki, Japan,  which is located approximately where the number '10' is on this map…Swinging south by train leads to Beppu and then to Oita.
The 'hot' fun really begins in Beppu.. The place is smokin'-literally. The city sits on top of 3000 hot, volcanic vents (Bring marshmallows)
We bundled in robes and laid down in hot, black beach sand and listened to the ocean lap the shore twenty feet away as the warming effect soothed our souls. The rest of the day's 90 degree heat felt cool.
I think it was here in, Beppu,  that I had a massage that featured a gal who actually hopped on my back and walked a few miles. Warning: don't do this more than a few times per day-that could get like, really addictive.
On to Oita. (say it fast three times to sound like a tweety bird.)
Monkey Mountain is a famous place near, Oita, Japan. It's teaming with wild monkeys, but a visit to Monkey Mountain doesn't start that way. No, it starts at the base of the 2000 foot high mountain where a quaint train station painted in bright primary colors nestles among a dense jungle greenery-not a monkey to be seen, only a few signs and attendants that understand English who direct people to the train. Of course, this is a jungle train, something you might expect in a Disney safari ride- open air, no glass windows, small cabs that slowly rattle along a twisting, mountain climbing train track.
We finally stopped at the ruins of an ancient temple that looked out over the vast ocean. Again, the 'monkey mountain' thing seemed hardly unique with nary one in sight but for a few, small, cute monkeys. I had to wonder why the signs said, "Do not look monkeys in the eye?"
"What monkeys?" I had to ask. Then someone hit a huge gong.
The entire landscape that I'd mistaken for jungle turned out to be made of monkeys!!!!
A few thousand monkeys…
"I'm not looking; I'm not looking; I'm not looking…." Not a time to play, Peek-a-boo.
All of this was hysterical-like my wife. Still, we survived but as much as I enjoyed this my wife says, 'Never again,' and she hardly appreciated the monkey beaded small change purse I'd secretly bought her while there-go figure!
Japan is a beautiful country for Americans to visit. Their society has  so much to teach us. For one: respect, respect for the land, ourselves and others. I grimace to realize how much we as American's have missed as I count the cigarette butts in the beach sands of Florida. The world isn't really our ash tray. But I digress…
Somehow, in the vast scheme of things Japan has realized as a country that they were as responsible for Hiroshima as the United States was, that World War is a 'no one is innocent' thing. "All are punished."* The people here hold life dearly, and respect every step they take.
The beauty of Japan is truly unbelievable.
cheers
Franque23
*Shakespeare
It's a bit hairy, but it is a sport, or competition and it's all about beards…
I warned you last post that we'd get back to Erwin Butsch, this years World Champion in the partial beard category in the World Beard and Mustache Championships! Thinking, more specifically, he won the Musketeer Partial Beard Category, 2017.
There really is such a thing-A world Beard and Mustache Championship. Erwin travels around the world every two years to participate and had previously won the 2013 competition as well. There's a panel of judges for each category and margins of victory can be as slim as hair, like .03 points can make the difference between Champ and considering shaving.
I thought he had a special look the moment he stepped up to us to help guide our tour around some of our ancestor's castles. This encounter really started when a Eberhard Schauer, (a man who has studied the life of our ancestor, Karl Eugen, for over twenty years now), needed more car seats than his had to run us around Germany. Erwin-Eberhard's long time friend- offered to help out so we met.
Before we get to more castle stuff, let's step back and appreciate that Erwin is a normal guy who supervises many for a firm that develops  better glass to use in car wind shields-see,? A normal sort.  Thing is, I can't imagine the upkeep involved in the look but other's in different beard categories do more.
Here is this, the 2017 World Champ of freestyle beard category…warm and snugly, right?
This guy knows why…..
Here's our friend, Erwin Butsch, laughing it up behind stage during the 2017 competition…
It's all a good time, and I bet by the contest's end more than one ear gets poked by a beard.
Not sure about the middle guy, but this is all hair-really. I guess he just got a wild hair and went for it.
Oh there's so much more to see….
In the end, these guys love what they grow and work hard at it. Athletes of a different sort. Some will say they are hair brains…Me? This is fun.
And thanks to Erwin Busch for helping to show us around our ancestor's castles….
Dave Berry*, me and Erwin Butsch at Karl Eugen's hunting lodge-all for one and one for all.
Cheers…..and Happy Thanksgiving!
Franque23
not the author but statesman and all around world traveler, great guy-
This Town's Walmart Was ABANDONED. What They Did Inside? Oh My Gosh!!!
(This article and the pictures written by another are from 2012. Maybe you've seen this, but if not I thought it too great to not pass along.)
This will be my last post for weeks, and it's fitting that it's about a huge Library of unusual circumstance. I've worked at our Library for the past 22 years and always have admired how we strive to keep the community informed through open access to information. This library in the story, like ours,  is a real  community effort, a great undertaking with surprising results. I hope you enjoy this feel good story.
"A lot of people, including myself, are fascinated with abandoned locations. We've been lucky enough to actually write about a few of them here at LittleThings: we've seen abandoned resorts, stadiums, psychiatric hospitals, and even train cars.
Many times, these buildings will just sit there untouched and slowly fall into ruin. They are often covered in graffiti, decked in spider webs, and they look like something out of a horror film.
McAllen is a town in the southern section of Texas that saw one of its Walmart locations go out of business and sit idle for many years. After the store shuttered, it eventually fell into the property of the city, and the decision was made to turn the building into a public library.
At the size of nearly two-and-a-half football fields, it is now the largest single location public library in the United States.
Learn more about the building by reading below, and please SHARE if you think libraries are a vital part of every city!
Photo Credit: ThinkStock/tupungato
The city had 124,500 empty square feet to utilize.
The firm of Meyer, Scherer and Rockcastle, Ltd. of Minneapolis was brought in to design the interior. The redesign was a smashing success among designers. It won the 2012 Library Interior Design Competition held by the International Interior Design Association.
The remodel was also a success for the library's business. Membership increased by 23 percent the year it opened. It has large children's sections, and even has its own sound proof room for teenagers.
It also features 14 study rooms, 64 computer labs, 10 computer labs for kids, two genealogy labs, and 15 public meetings spaces. It's hard to imagine the library being one of the coolest buildings in town, but that's what happened.
There's even a cafe, art gallery, and used book store.
An auditorium hosts screenings, classes, and lectures on a variety of subjects.
I've always loved the iconic New York Public Library, but this one might be even more impressive.
How many libraries actually have people lining up to get in?
It also hosts an immensely popular farmer's market on weekends. McAllen Farmers Market –     The library has become a major part of the community.
Don't you wish more abandoned spaces could be turned into wonderful things for the community. We definitely need more libraries!
McAllen Public Library!!! 
Community efforts bring such great joy. See you next time-
Franque23.
And oh, please enjoy some of the other 570 posts I've written since 2009 while I go 'Dark' for a few weeks. Byeeeeee
September fourth ends the party of a huge, and odd, festival held in the US of A. It all happens on the Black Rock Desert near Gerlach, Nevada. The Burning Man festival, one where this year a man was truly burned alive as he ran into the flames,  is now a long-standing tradition here in the States.  But, before we get into this, I have to reveal a secret.
About ten years ago I thought I'd heard of the most bizarre festival held anywhere world-wide when my daughter who lived in Japan at the time told me about Japan's Penis Festival. I admit, I was a bit puffed-up to know of this weirdness personified event; I gleefully went around America secretly thinking, " Oh yeah? I know something you don't know."
I mean really, once per year an entire town marches large Penises down the avenue, wearing penises for noses, or hats. arms, worse for their, well, member. And all of this happens while massive crowds watch from the curb sides and chant something akin to, "We love the penis…." It's different from Woodstock-see? 
Reality goes a bit wonkie for the day *
 And, it all makes sense according to the link below **, but I don't see these pops going mainstream in America. Some of it is hard to handle…
Anyway, yep, I figured I had the corner on the market when it came to knowing about the strangest festival going until today, like right now. I flipped through a feature of many photos from this year's, Burning Man Festival, and now, well, I'm not sure what this is?
Maybe, it's a ladies clothing fashion show?
Maybe, the aliens have landed?
Maybe, it's just super hot out there and people have gone a bit south of normal?
Who has time to build these monuments guided by, err, I guess their imagination?
Whatever this is, it's fun to scan the photos in this link and glimpse what 'other' people than me do with their time. And, the 70 thousand who participated in this years' showings seem to have had a heck of a time. It's actually amazing to see…
Cheers-
It's all a bit wacky in the best sorta way. The Burning Man photos of 2017:
https://designyoutrust.com/2017/08/burning-man-2017-stunning-photos-from-the-worlds-biggest-and-craziest-festival/
Franque23
*Extentions from the penis festival….. http://www.news.com.au/travel/travel-ideas/weird-and-wacky/inside-the-festival-of-the-steel-phallus-in-kawasaki-japan/news-story/1e70c04df0268d3184c7baa68dc2c919
** For those who want an in-depth look and reach a better understanding of the cultural forces behind the Penis Festival, this is really good. https://www.youtube.com/watch?v=5HMwASzcdIU
(click on the pic for a larger view.)
So it's not just about growing vegetables. I guess Dale and I grow about everything we can—the birds(we get to know generations of Cardinals), the flowers(this Old Man Beard's tree is a wonder every spring)*, the grass-why-oh-why?, 17 citrus trees, several orange varieties, two types lemons, figs, and we've one pineapple ripening now and four more forming with 32 planted. Of course, our pears only yield as squirrel food.  Oh yes, we grow squirrels, like it or not.
Bunch of lemons last year.
Feeding the Gold Finch who fly through in the Spring.
Right now, late August-early September, it's time here in Gainesville to plant the fall garden. I'll be hoping for green beans, potatoes, squashes, lettuce, the yellow squash, dark green zucchinis and tomatoes to come in for Thanksgiving and to freeze to use during the winter months.
The crops of spring or fall vary from year to year. Two years ago I picked 32 pounds of green beans, but this year's spring garden with the same planting produced about 5 pounds?!?! Ya just never know with gardening.
The Gardenia is wonderful, and huge—it's near our front door—but another more unusual planting is directly next to the front door. This indigenous Jasmine is not the kind you so often see growing in clumps around mail boxes or on fence lines. No, this Jasmine grows more like bamboo and even sometimes 12 feet high while dying off to the ground after cold weather. Located in front of our living room  bay window, this plant provides cover from the summer's sun while letting the winter daylight in. I often use the heavier stalks left leafless after a freeze for tomato stakes the next spring.
The night blooms fill the yard with a splendid aroma.
.
Oh, right, we're helping grow Grandchildren as well…
There is nothing like a yard ripened Pineapple.
The start of a pineapple garden.(I got the tops from a grocer.)
Life on the planet is truly amazing.
And although there's nothing like seeing works of man, like a magnificent Greek statue, some of them make me lose my appetite.
As with gardens, ya never know what might or might not pop up now-a-days.
Anyway—-back to appetites.
I'm hoping everything comes up roses this Fall for all of you who plant anything. There's nothing like taking time out to work your butt off beneath the sound of the birds, the wind through the trees and with the sweet smells of Life tickling your nose.
Cheers.
Franque23
*
(I received this letter my sister, Sharon Franquemont, had written to a cousin….as it is, our extended family is about 50/50 Democrat or Republican, though some would be libertarian/green party etc. It got me thinking that, as it should be, we are all together, living through trying times. Internal and external forces are always at work in every society and it remains of utmost importance that here, as Americans, and elsewhere that we keep our dialogues going, open, accepting and informative.)
Thanks, sis, for the read.
"A couple of weeks ago a work colleague who voted for and admires Trump and I had a debate about voter fraud.  What we soon discovered is that we both have completely different streams of news and facts. It was illuminating.
I wondered if our exchange was rooted in Russian generated disinformation campaign with the goal to create division and chaos in our country. Or was this stark reality difference guided by something more internal in USA?
BTW, I think chaos, confusion and undercutting of our Democracy was already in the Russian playbook,  regardless of who won the election. if Hillary had won, we'd be hearing about her email fraud, her corrupt murders and bribery, so I don't think this is a Trump issue. He is far worse than I expected and I expected pretty someone horrible—never believed he was a wise businessman capable of making 'deals' that would lead us through to the other side.
And, I never forget that many of my Republican friends were equally horrified by Obama's Presidency.
As to Climate Change, in 1993 I met my beloved friend and soul brother, David Berry. We worked collaboratively on the volunteer Prayer Vigil for the Earth in DC for 20 years.
At the time I met David, he was working for the Department of Interior and was interested in interdepartmental sharing of environment data  He formed an after hours working group across many of the departments and they began sharing data. This after hours working group eventually lead him to an assignment in the White House working directly for Katy McGinty's Council on Environmental Quality.  He later became known internationally and is now an honored elder member of the Balaton Group, an elite global sustainable group, and also chair of the USA Roundtable on Water.
Somewhere around 1999 he started very privately telling me and others that statistically there was no turning back. Humanity was over the edge and the Earth would become increasingly hot, seas would rise, and environmental degradation was already on the way.  I worked through a lot of horrible thoughts and feelings about this, but landed on this may or may not happen.  Thus far, it looks like it is happening.
Beyond David, Maurice Strong, the 'father' of global sustainability in that he convened the first UN global conversation on the issue in 1972, the 1992 Earth Summit in Rio and 1995 follow-up, and his wife Hanne Strong have been friends since 1995.  Although Maurice died a few years back, I've followed via them the perilous path of bringing these issues forward.
I have zero interest in debating Climate Change's reality with anyone. Ultimately, time will reveal the truth.  Will I stand for Climate Change work? Absolutely.  Do I think, given the state of everything now, Climate Crisis is on the horizon? Yes, I do and not sure what we can do about it, but acknowledge its high probability. Humans have amazing ingenuity and adaptability, so I remain more hopeful than many, yet preparing honestly for different future topography and weather patterns seems like a good idea.
But the issue with you is far broader than Climate Change. I have zero trust in the sources you've been quoting and advocating since we began our conversation. And, it even goes deeper than that. Our 2016 conversation on the dock reached for me a critical point when realized how very different our values are. From that perspective, I wasn't sure how useful our exchange could be for either of us, so was glad when we switched to saying that the systems were suspect.
You and I have been close for many decades and, perhaps lifetimes, if one believes in those things.  May I request that you stop lobbying me from Breitbart or similar news sources.  No, I don't believe in Bannon's philosophy or predictions for coming world wars, unless of course, he and the administration are instrumental in creating them.
I cannot fathom your and others continual support for Trump and his administration.  God help us.  I mean that literally.
With abiding affection from a different world and world view,"
Americans hold many world views and freedom of speech is a building block of our society. I have to say, it does bother me how those who oppose the views held by the Alt-right or Neo- Nazi ideologies are often referred to as Leftists in many columns. Thing is, while some who oppose the KKK and Alt-right may be leftists, the basic truth is many claims made by the alt-right, KKK, or Nazi sympathizers are not within the fundamental frame-work of ideas most thought to be American. Many who oppose the radical right marches are simply, Americans.
Peace-
Franque23(Thanks for the writing, sis.)
Dale and I had the pleasure of seeing two friends who live in South Korea. One is a top IT person for Korea's internet fire wall…In fact, she was here in the U.S. , in part, to meet with the owner of Google and then Facebook to discuss her country's excellent firewalls' security. Her husband is a communications director for the government, a PR person for communications with the outside world and internally. It was nice to speak with them about the issues surrounding South Korea.
The Skinny:
THAAD, Terminal High-Altitude Area Defense system, has been set in place by the US throughout the region of South Korea. This task has not been easily accomplished and it has been met with protests in Soul and other areas of South Korea-many don't want the U.S. presence. The new President of South Korea, Moon, has gone back and forth on this issue since May, 2017…but now, with North Korea shooting off longer range missiles like they're a kid who's found a new play-thing, well, President Moon is open to the system.
By my best estimate, I'd say President Moon is what most Americans would call a Liberal. He was stampeded into office after ex-President Parks was removed from office…
President Parks is a conservative but was impeached for several kinds of illegal activity (using her position to earn bunches of money). She's currently in jail awaiting a long trial.
So, the chips are on the table in clear sight: there's the new President , Moon, of South Korea; the THAAD system; KIM-Jong of North Korea and their missiles and, hmmm  oh yes;  China and Russia
Putin has a long range of things to consider when it comes to North Korea and the THAAD system. But, this isn't his first rodeo, and he knows how to ride things out. China likes her position.
It seems, after speaking with our friends about the issue of North Korea, that they believe Russia and China are more concerned about our missile defense system that's now located in South Korea than they are with Kim-Jong and North Korea.
BOTTOM LINE:
China and Russia may like the buffer North Korea gives them from our military presence(THAAD) in South Korea enough to thwart any advancement we might initiate in the region.
Russia will let Kim-Jong ride this one out.
It's an odd mix of happenstance that finds us in August, 2017. President Moon of South Korea wants to negotiate with North Korea to open the borders, at least somewhat, but Russia isn't loving the idea…North Korea's Kim-Jong may have no idea…while some Americans think we should open that border with a bomb fest. More, we've experienced a strange paradox of Presidents in the U.S. and South Korea. President Obama appeared to be willing to double down on relations with South Korea but the President of South Korea at that time was  doubling dealing, stone wallin' and now in prison for bribery and stolen funds, Parks; no negotiations were possible.  Now, South Korea has landed a President who is open to the type of negotiations President Obama may have carried out, but the U.S. has Trump as president! And for all the crappy things people can say about President Trump I just wish instead they'd clear up one thing: what the hell is Trump talking about, like ever? I'd think it difficult to negotiate with a rambler.
So, life goes on.  South Korea has a neighbor who shoots off rockets that sometimes get off the ground, but who knows where they might land. America is locked in tight with THAAD. Russia and china know Kim-Jong is nuts, but he gives them space. President Moon wants to open his border to the north so people who are now 80 years old, those who were separated by the border line since the Korean War, can get a chance to come together.
Who has the winning hand? In many ways, I think America holds the 'trump' card for now.
North Korea is a rough spot…but I think THAAD is Trump's ace in the hole.
Peace.
Franque23
And we thought Fukushima was bad-actually it is, and maybe worse than anyone can write about- but for the US it's about America. Right now, America is steaming from every side of the aisle, from every corner in the hood and from every classroom that can't supply pencils to students.
It's time for me to thank my first reader in everything I do, Barbara, for pulling me up above the cesspool of our politics and giving me a much-needed laugh.
My question is: what's happened to the missing parts of our constitution? Now, protesting certain governmental policies are illegal? Say what?
It's hard to say who started the mess we are in…
Or, when you start to think that America is on the brink of being torn apart by political agendas and led away from common sense leadership.
Internet privacy certainly is on the table. But so much more as well…
No, none of us are irrelevant; every side counts in the battle America is now facing. How will we shape the coming years so our children live in freedom and prosperity?
I read today-
"As House Republicans frantically seek support for legislation to replace the Affordable Care Act, the biggest sticking point is whether the bill fulfills one of the GOP's central pledges: preserving protections for people with pre-existing health problems.
More than a quarter of adult Americans under 65 have a pre-existing health issue, which includes everything from asthma and diabetes to heart disease and cancer, according to the Kaiser Family Foundation."*
See, the trouble, or devil in this detail, is that the Republican plan will cover pre-existing conditions but in 'special high-risk' pools which will be charged more than most people who have these conditions can pay. So, is coverage at a cost few can afford to pay actually coverage? Who foots the bill for those who can't pay?= US.
Case in point: me. I have adult onset asthma. Right now, Medicare would cost me about 320 per month for complete coverage. The estimates I've seen extrapolated from the Republican so-called health care/tax cut for the rich plan now puts my year's cost at $7,465.00 more for me and those who will be  put in , 'high-risk' pools….or a total yearly cost for those(me) who have asthma at  $ 11,305.00 dollars per year for Medicare…How many retirees with asthma can pay that?
Oh, and there's this.."The number of people with asthma continues to grow. One in 12 people (about 25 million, or 8% of the population) had asthma in 2009, compared with 1 in 14 (about 20 million, or 7%) in 2001. More than half (53%) of people with asthma had an asthma attack in 2008. More children (57%) than adults (51%) had an attack.May 3, 2011″
We all need to breathe a sigh of relief if this bill is drastically altered or defeated in Congress…call your Senator today.
Franque23
*http://www.consumerreports.org/health-insurance/got-a-pre-existing-condition-your-premium-could-rise-sharply-under-new-gop-plan/
Isn't that the question? Are those who have gone before us still here? Or, are those departed here some of the time, for a second, hour, day or week and then gone for a while? Could it be the dead are never, ever here at all, gone for good, silent, an empty place in our heart and mind only?
Really, sometimes I can hear Dad asking me to mow, and I mean asking. Dad was a sweet guy so he'd always asked, never demand, and added a "Hon." to it. "How about mowing today, hon." And when Dad did ask me to do something it was a done deal-that's the way our family rolled.
I'm thinkin' Dad was successful at about everything he tried to do. The oldest of five siblings, we got it that Dad helped his brothers and sister go through college while he was in school as well. We have accounting books he kept during his younger days and every penny mattered and was tracked. He was on the Queen Elizabeth as it sailed to England loaded with troops during World War II and he was in charge of some of the troops on board. As a chief engineer, he helped in the restoration of Europe after the war, and here at home my family actually drove over a bridge out west that he had designed.
In the end, Dad became a Full Colonel, and upon his death Fort Drum sent an honor guard to play taps and present mom with an American flag on Dad's behalf. An officer on the base researched Dad's history of service and told me, "He deserves this." Later that same day, Fort Drum  flew a missing man formation for him over Lake Bonaparte.  There, low, just above High Rocks, a line of helicopters flew but one was missing in the line formation. My eyes stared at the empty spot and saw my dad's spirit there. It was quite a send off for a man I'll never forget.
Thing is, just how, 'off', is Dad? Of course, he lives through me since I still hear his voice, remember things he said, still follow his advice when I can and think of him often. I imagine most who knew him remember his kind and gentle way. But, is Dad here, here, as in here.(This my most descriptive sentence ever:-)).
If a person lives long enough, they learn that life's a long road-the long and winding road. Life twists and turns at the drop of a hat, a gift, an accident, a brilliant idea or mistaken one, it tumbles along but always with effort. Perhaps, the best thing I ever read about life is that one lived full of good intention will become a beautiful memory.
To this day I think of Dad as I garden, check the flowers, pick the oranges and smile at the sky. Maybe the question is, How much more could my dad be here?
I was cleaning a spot off the bottom of our pool with a long brush when I noticed that I couldn't see the spot once the water rippled. Then, as the water return to calm, I could see the spot once more. Is this it? Are the departed still within our medium but the substance is somehow rippled so we can't see the other side of life? Wouldn't we all like to know.
Heck, Dad gave us the camp at Lake Bonaparte! How completely cool is that? The next time I gear up and climb in the boat, hear the engine kick up and head out to fish, Dad will be in the boat, but he won't need a life jacket.
Bye Dad , for now.
Max Franquemont, July 18th, 1911- October 31st, 2001.
Franque23.
Pictures: Dad,  David Morgan, Aunt Virginia(Dad's sister)  and Uncle Moe Morgan. On the 1/2 way dock at our camp.