You are currently browsing the category archive for the 'makeing your mark' category.
A day like any other.
Anyone might agree, it's a dull day. The rain came early and it seems to have no intention of leaving. Hedging all bets, the weather men say there's a good 100% Chance of rain…not sure, but does this mean it may not rain at all? Nah, they got it right today. Rain drips from every flower petal, the deck railings and the roofs tops. You gotta know the earth is loving the drenching. And I'm not sure why birds would enter the bird bath in the rain but they do, maybe some sort of double your pleasure.
Have you ever noticed how we all love to see light? Holiday lights come to mind, and the lights of a huge city as seen from a distance remain fascinating to behold.
Dale and me are caught in a glass reflection as we look over the lights of Nagasaki.(Thanks to our daughter's sharp eye.)
There are so many moments when the vision of light moves us—  disco lights, fired up logs on a dark night…
We keep the fireplace going most nights up at the lake.
There are fireflies to chase and flashlights to make faces over. Have you ever watched the snow as it drifts through a street light's glow? There is the first morning's light…
And the silent last glimpse of the sun as it goes down.
We gathered to say goodbye to David Morgan in passing as the sun slipped down.
Our lives are about light.
The rain means we won't see the sky here as we seek it, so full of light, but only as it is—a mass of low hung grey to darker clouds, twisted as multicolored taffy that appears as fluff balls that float above. Yes, when we seek the sky we seek the light.
Lake Bonaparte East Shore cloud says hello.
Lake Bonaparte dazzles sunlight in so many ways.
We want to see that burning globe above us turning on the earth's light switch so shadows abound as birds sing and butterflies flutter in the wind.
Always, it's the light; the light in the sky, or as it reflects on the sea foam or clouds above.
Thing is, today, this wet, drizzly moment, brings other thoughts to mind. Who doesn't sleep in better on a rainy morning not meant for having to go to work?  And, maybe, a rainy day is good for offering a glimpse of a new prospective, a new way to count those clock hours often so busily rushed by task and obligation during a day like any other.
An early morning mist hugged Lake Bonaparte as the morning sun touched several tree tops.
I'm thinking about the sky; the one we long to see and the one we often don't.
The beautiful daylight with it's streaking wisps of clouds, meandering white billowed clouds or crisp clear blue without a cloud in sight hides so much in plain view. It's odd to think, but the daytime that lights our way is also a veil. That sparkling luster above reflects our hopes when we look to it but that light is the bottom of the truth above. The truth lies in the stars above our daylight sky, in the darker canopy that lingers beyond what our eyes can ever see.
Looking up to Lake Bonaparte's night sky.
This is Mud Lake, Bonaparte. And, it's time to hurry home.
The universe's light is shielded from our view by the daylight. Those bazillion stars shine overhead whether it be day or night but that vision is often swept past our sleeping heads as we dream of better days. We nestle to sleep beneath the ever present reality of our place in the universe, beneath the map stars create that speaks to our existence.
Both taken from Bull Rush bay, Lake Bonaparte. Credit I believe goes to, Ross Franquemont, our retired U-2 pilot in our family. Check out another of his….from the U-2.
So we hurry in the daylight and sleep at night. Oddly, it's the night time stars that show a greater light. If we could just wake up each day and take a moment to understand how small and yet interrelated our place is in the universe. There's the thought that people should take time to envision what they hope for the day before it kicks off in order to have some sense of control over their day's purpose. Perhaps, if each of us were to think of ourselves as no better than the ants that march by but also no less than the stars over head we'd come to an understanding that might yeild a peace to our lives and the world. I'm not sure.
I'm not sure why we love to see the light that shields the panoramic spectacle of our universe from our eyes. What if we saw both during every waking hour?
From Bull Rush bay, Bonaparte sundown.
So, as the rain falls and thunder rumbles, I've dreamed of the starlight, of cooler nights warmed by the light of a campfire. I've thought about us, and how we all wish life was better but none of us seem to see a way to make it happen. There's so much to see each day. Maybe, if there was less to see. Maybe, if we at least saw the stars every night things might get straight. Call me a dreamer, but I'll wish upon a star any time—they're always there.
It's just a day like any other? I don't think so, not ever.
Franque23
It started about five months ago when the decision was made to re-do our puppet show production of Rumpelstiltskin. It had been about six years since we last performed this adaptation I was happy to write, direct and play a part in. This time frame means the audience has turned over and a new set of children are mostly not using walking feet in our department.  It's all good!
After organizing the scripts, some remaining props and some pieces of the set, it was time to begin planning the bulletin board that would advertise the puppet show. Building this bulletin board had a time frame that slipped in between two twenty foot long displays I was to do for our story hour room and the puppet show itself that will take place two weeks from now. In all, the displays and show will cap-off 5 months of planning on my part. The board is up tonight but for a front runner frame at its base so tomorrow starts the work on the puppet set and props.
Flat out, I love design work, crafts, art, writing, directing and playing puppet show parts and working puppets. So, I've been busy, yes, but it has also been rewarding to this date.
Here's the bulletin board…what fun….In all this board took about 14 hours of work.
Maybe a better view of my mascot, the squirrel….
I have a work order in for a bigger idea on this board but don't know if it will get done. I wanted a slow turning motor attached to back of spinning wheel so it might rotate around about once per minute…..we'll see.  I'll have to deconstruct some of the board if I get the motor… but it's all fun…rumpling paper and supplies together is a big part of the effort and enjoyment.
In case you missed last week's glob, here's a shot of one twenty foot board finished last week.
I hope you days are full of happy times, fun times and full of meaningful events.
cheers!
If only I had his spinning wheel!
Franque23
(Click for larger view)
You know I'm loving life in Florida. This fall, winter and spring have reverted to mostly weather patterns we used to always have in the past years. This has brought about a few oddities to the growing  garden.
This shot is about two weeks old, the lettuce and green beans are done, this accounts for the large places of only mulch.
Here you can clearly see a collard greens and several kale plants. Thing is, these have been growing since last August and have yielded since Oct, 1st! The relatively mild winter allowed them to keep on trucking leafy veggies to our kitchen through the winter and spring. We had, collards, lettuce, kale, too much eggplants(they too have been growing since last year) herbs-thyme,rosemary, sage(huge plant) basil,dill- green beans, yellow squash, zucchini,, potatoes, yellow peppers, green peppers, cherry and full size tomatoes. For the tomatoes only, I do use a green light organic spray to discourage the stink bug stings…
The pineapples have a hard time taking any weather below 40 degrees,,, but with occasional coverings, they made it thru  the winter months and I've four coming on strong with fruit. The other 26 pineapples all look great and several others will bear this summer as well.
This gardenia and plumbago make a good side-by-side match for our house front. The gardenia is about seven feet tall and around ten feet wide. More than 300 blooms hang this year, and all about within two weeks of one another. We cut many for house use…fun stuff.
On the other side of the walk from the gardenia is our bird bath. I like this shot, full of shrimp plant blooms, four o'clocks and an odd bloom like an iris….thing is, the bird bath reflects the light coming through the Old Man's Beard tree that stands high above….
Out back in the pineapple garden stands a potted indigenous rose.
The pool walking steps divides the rose from our Mexican tulip hedge.
I'm busy at work putting up two, twenty foot long displays about medieval days and Summer Reading at our Library. We all had fun in our department selecting pieces to color or design as we liked… Then, I set the Background up and placed the pieces…The boarder isn't done at the time of this shot, and the other board not up yet… both are finished now….
Here's the full view…
So yes, my wife and I are loving the greens, the tomatoes, the birds, flowers and wild doggie, Shadow,  who follows us everywhere!
I hope your seasons have been excellent this past year! And, get ready—we're gonna melt down here this summer. This week we have 99 at least for 5 days in a row during late May.. Wow.
Of course, this plant gets to have the last word: peace.
Cheers
Franque23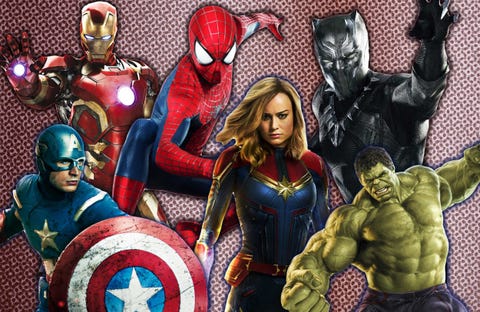 The reason few people talk about this movie's end is no one knows what the hell happened! That's about it for my spoiler alert but for anything that could've happened did, and still might. Christians consider Death the ultimate beginning while Hinduism, Jainism, Buddhism, and Sikhism (and other religions)think we come back around over and over again. If you ask me, this movie was produced by all of these religions during an all night drankin' party. Whatever, I recommend the party and the viewing. But what's this all about a "weird loop"?
The Weird Loop.
Okay, the Weird Loop as promised, but first about, Stan Lee. To me, there are few people in the history of Mankind who have touched as many lives as this comic book creator, writer, editor and publisher. Along with the help of two associates, Stan Lee gave the world superheroes—Spider–man, X-men, Iron Man, Thor, the Hulk, the Fantastic four, Black Panther, Daredevil, Doctor Strange, Scarlet Witch and lovable the Ant-man. There are a few generations of kids who have grown up believing they might be as great as these superheroes in their own way! Really, only the entire network of Disney can rival the success and influence of Stan Lee when it comes to his impact upon our children and, I think, society. These superhero's have woven our dreams, our hopes and aspirations.
It's also important to note with regard to my interest, I spent the past 13 years distributing the comics throughout our Library district on a monthly basis, as well as shelving and maintaining this collection at the branch where I work. So call me dialed up when it comes to Marvel superheroes.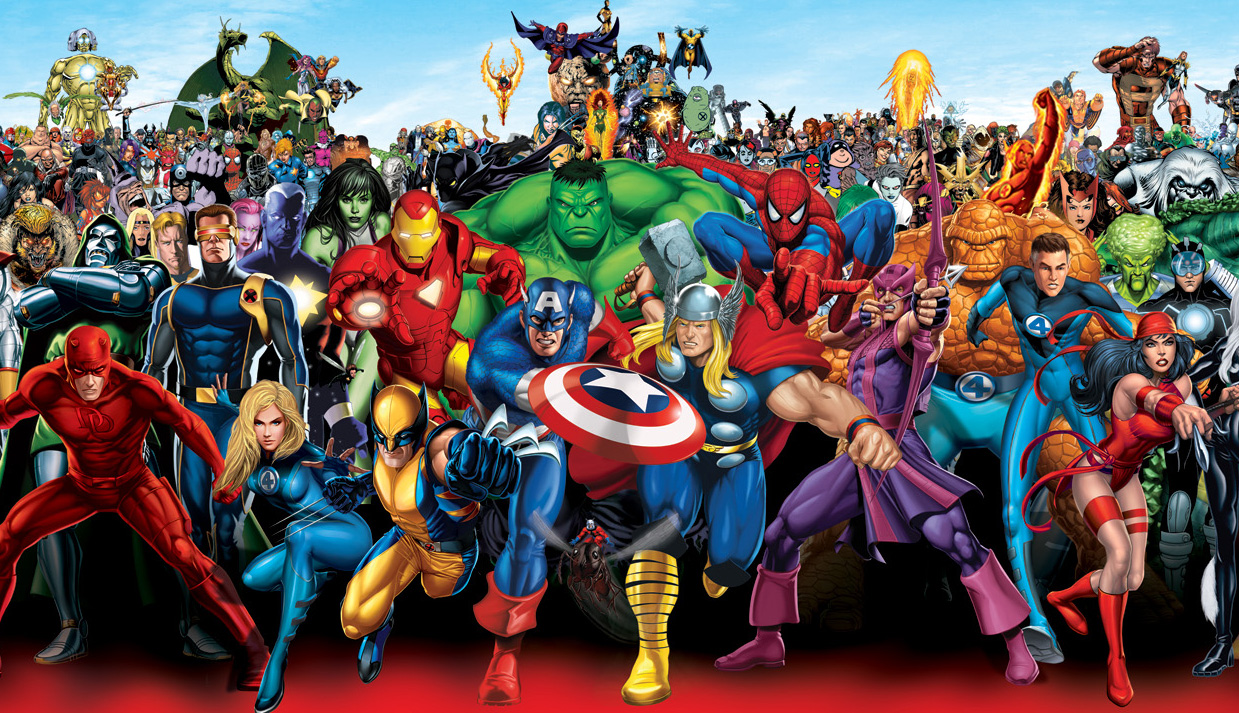 Well, almost randomly, by luck, my wife and I planned to go see the new Avenger movie this afternoon along with my wife's half-brother, Jim, and his wife, Cindy.  By the end of this movie, I'd guess most viewers were left with a euphoric smile on their face and a body that felt like a truck had run it over. I was no different as we waited for Jim to pull his car up to the curb to save us a dash through the rain.  We shared idle chat while waiting.
"I  met and knew, Stan Lee." I heard the words but thought it must have been a thunder-clap. Did Cindy, a person I've known for over thirty years, just casually mention she knew Stan Lee?
"Wait! What? (Kapow!) You've met Stan Lee?" This was rattlin' my Skrull!  Holy Kree! I'm the one who's met by chance or otherwise a plethora of famous people, not Cindy!* "What the hell?" My open mouth caught rain drops.
"Yes. I was in college in the 70's at New Port, California and took class from, Professor Townsend, author of, Boundaries." Quiet Cindy continued. "They threw a dress-up, surprise party for Professor Townsend for his birthday. Jim and I dressed up as(something like Romeo and Juliette—mind you, my mind was blown) and in walks Stan Lee!"
Oh how I wished I'd asked what Stan Lee had dressed up as…can you imagine?!?!?
"So wait, the real Stan Lee was in the room, at the party and stuff?"
Cindy casually went on not realizing I'd melted into the side-walk of alternative reality. "He stayed all night, laughing, sharing jokes and other stuff…"( "Other stuff,' is code for whatnot's at parties in the 70'S.)
Okay, 'I'm standing next to someone who has spent time with one of the most influential people on earth and I never knew it until now?' Cindy kept talking about the party but I was wondering how I might rub my shoulder into hers! When would Uatu arrive and cease my endless watch for reality? I was in hyperspace warp yelling, "You wouldn't like me when I'm angry!"
I pretty much blabbed gibberish(my readers are nodding, Yes!)the rest of the drive home. I thought about jumping on the car hood and yelling, "Why did I not know this, Cindy!!!" Zap! Blam! Would I ever piece together what was left of my former self?
Nope.
But then I remembered: "Just because someone stumbles and loses their path, doesn't mean they can't be saved." I had to re-group and note,, 'you can find friends in super unexpected places.' Cindy's experience and interest in Marvel characters had come from ,'left field.' Her story had only proved, 'The door is more open than it appears…we can walk through it, and sometimes run.'***
Have a super flight through Life….
Franque23
*Here's the deal on some of my history.  Seeing the Avenger's: End Game with someone who knew Stan Lee without me knowing it is much like the rest of my life. For one example, walking randomly down East Hampton's Beach with a  new gal friend and having Paul McCartney drive a dune buggy up with his wife and say hello. Of course , it turned out my new gal-friend was seeing Simon….so much more of this in my life, but that's for another glob.
** https://www.amazon.com/Boundaries-Henry-Cloud/dp/0310241804
*** These are just Seeing the Avenger'sof good quotes in Marvel Comics…
The movie version…
Tom Morgan  is family to me.  Tom hosts the longest running radio talk show in America, and it's all about money.  As well, Tom writes a weekly post about his views on American Politics or life in general.  It gives me no greater pleasure than to post writings from my family, or to talk about their achievements and share all that here on this glob.  It doesn't matter so much to me if I agree with the premise of the writing; both, no, all sides need to be heard. Thing is, this post of his is just the type of column that could burn any ass in hell in today's times, though it speaks truth so often in so many ways… When does it stop? When will organizations that kept step with the times in the past, and rightly so as this was their job to do—right or wrong by today's standards—stop getting hanged for doing so?  Today, the big boys escape real damage while the less footed get snagged and torn apart…
Monuments that have stood for almost 200 years might better be considered history rather than an ongoing sentiment. Still, and the problem, many see those statues and want to support those old, cast off beliefs…
A few statues on Georgia's  Stone Mountain stand as a testament to those times GONE by.  Will history will be lost because people failed to move on?
Levittown, Long Island, was thousands of home-built to meet the needs of WWII vets coming home for the war.. One rule= Whites only.
Levittown, NY. back in the day—
Those homes still stand. What do we do? Burn them down?  Although I understand the sensibilities of race relations, I am annoyed by the hit or miss aspect of how history is being converted to meet today's standards.
Maybe, this is good? I just don't know.
… here's Tom Morgan's thoughts on this subject…
STARApril27
Join me in a grand political correctness crusade! Together we can punish the present for the past. This crusade has already racked up several victories. Many more lie ahead.
Our most recent victory: We beheaded Kate Smith. The New York Yankees and Philadelphia Flyers destroyed her recordings of "God Bless America" they used to play. The Flyers hauled her statue from its stadium. They did this after the crusade unearthed two of her recordings . From 80 years ago. They had racist lyrics.
By today's standards they did. Those are the only ones that count. Today's standards.
Onward!  Let us demand the NY Yankees close down. Kate used to sing racist lyrics. The Yanks practiced racism. Big time. They downright banned African-Americans from their entire organization. This, for many years after the Dodgers hired Jackie Robinson. The Yanks might as well have painted a sign on their stadium: BLACKS NEED NOT APPLY.
Onward!  Let us demand that all of Major League Baseball go out of business. Yes! We pulled down statues of generals who fought for the Confederacy. We chiseled names from buildings. We re-named parks and schools. Those that honored guys who owned slaves.
Well, for fifty years baseball would not let a black man don a major league uniform. Banned them. For the color of their skin. Down with baseball! Destroy the Hall of Fame with its tributes to all those racists of old.
Down with the bigoted racist U.S. Senate. It was certainly that for a few hundred years.
The Senate honored Sen. Robert Byrd for 51 years. Mourned him as a hero of that esteemed body. Well, for many years Byrd was a Grand Cyclops of the KKK. While a senator. He fought bitterly against civil rights for black Americans.
As did Sen. J. William Fulbright. Yes, these mentors to Bill and Hillary were downright racists. Active racists. Let us take down their portraits and statues.
Let us extinguish the Fulbright Scholar Program. Let us remove Byrd's name from the countless buildings and parks and highways in West Virginia. Leave it only on the sewage plants named after him.
Kate Smith only sang a few racist songs. These guys labored to deny rights to millions of Americans. They kept segregation and racism alive.
Let us close down the Congress that tolerated these racists. That lauded and honored them. Let us start anew. The whole structure was racist from its founding.
Onward! To more practical goals. Destroy the New Yorker Magazine. For decades it ran disgusting cartoons.  Disgusting by today's standards.
They lampooned women with big chests, blacks, Jewish merchants, fat women, flat-chested women, stupid blondes. They portrayed women as idiots. For their driving, their shopping, their looks, their looseness after a few drinks. One of their top cartoonists was obsessed with women's breasts. His characters leered down blouses. They cheered when discovering breasts floated in the bath.
The New Yorker cartoons targeted Indians, Native Americans, gypsies, Italians, Arabs, Mexicans, Chinese, black cotton-pickers. They portrayed blacks with huge white lips. They featured Africans as ignorant savages with spears and grass skirts.  One cartoon featured a gentlemen's outfitter store that displayed a range of KKK robes in its windows.
Down with the New Yorker, I say. It was a racist, sexist rag for fifty years. It deserves more punishment than Kate Smith. She sang. The New Yorker humiliated millions and openly encouraged racial and ethnic prejudice.
Close down NBC and other networks. They kept blacks off the air for decades. They made millions on the Amos n' Andy show.
That program invited millions to laugh at the laziness and ignorance of blacks. It mocked blacks' dreams of improving their lot. One critic called it a mean-spirited exploitation of racial stereotypes. Its characters mangled the language. What was most humiliating to blacks was that the characters on radio were whites, impersonating blacks. They wore blackface for publicity shots.
Join the crusade. Along with today's rap groups.  Yes.
I asked a few rap groups for support for this crusade. I cannot print their responses because they were filled with profanity. Lots of variations of the N word and "ho's" and "white MFers". From the translation it looks to me as if they are really opposed to racist stuff, man.
One thing I know for sure. All this virtue-posturing is pretty ridiculous, isn't it?
From Tom…as in Morgan.
Find Tom on Facebook. You can write to Tom at tomasinmorgan@yahoo.com.
So that's it. I'd love to hear from family and friends and others on this subject. It's dicey…. and I know you have an opinion on this , one way or the other…. write-up!… I'm all about reading your ideas.
Cheers,  Franque23
And so many ways to say it.
(*The three pictures that look alike in this post were taken in Japan and include my daughter who lives there.)
Thing is, we have millions of quotes from history that hit their intended mark.  Shakespeare's works contain a lifetime of reading filled with spot on observations when it comes to Man's nature. All of that is good; our history of triumphs filled with magnificent people like those buried at Notre Dame creates a wonderful spring-board for us to better understand the present. Still, I'd like to go back, just a bit, though it might land in a time when many of you weren't yet born…
(About 1963…)
I started singing on stage during school productions when I was about 12, if that's about sixth grade. My first big ,'hit,' was the singing of, Sixteen Tons…and what do you get,….How hot those stage lights were.
Before I knew it, I was wearing turtle necks and black felt boots thinking I'd become Beatle-like. My friend, Pete Einhorn, and I sang in to microphones at home made of pull down TV room ceiling lamps. Later on, we'd stand in fields of flowers, sit on railroad tracks and perform in friend's up stair bedrooms.
guitar players of the corn
We wrote plenty of songs to sing, but none of them made it big.
No, maybe our biggest moments came when performing for producers in New York city's 666 building or out on Long island in producer's homes. They about all said the same thing after listening to our music… "You (me) can really sing, kid! And you (Pete) can really play well." Unfortunately, I think that also meant that I couldn't play well and Pete couldn't sing much"-not back then. Ha! Once, a gal picked Pete and me up at a park as we sat around stone out of our gourds and singing our hearts out.  She took us to her home and had us play there…. in walks her dad, Perry Como, who said about the same words to us as had most producers, then he walked out.
Me, around 1970… still rockin' and singing.
Why did I sing, play and write songs? Really not so much for any money, but for an inner sense that I wanted to help people with the ideas our music expressed. Make it,' Big?' No, but we were lucky to be a part of a huge movement soon to come.
This was the start of a movement in time much bigger than any success Pete or I hoped to have. People started flashing the Peace sign where ever they went, like they still do in Japan when pictures are being taken.
Reefer and acid started flowing around like wind-blown thistles.  There was talk of ending not just the Nam War but all war. Free love was, and any bad outcome from that could be solved with a doctor visit. No worries…we just kept on,'Trucking'
It can sometimes take years to understand the value of any Generation. Has enough time past to allow for a fair assessment of the Baby Boomers? Free Love? Equal Rights? The End of War? Freedom to be yourself and look how you like? A pot—head in every home? Legalized Pot? Throw the bras out? Grow your hair long? Impeach Nixon?  Food for Peace? These were some of the slogans carried by many of the Baby Boomers. So, how have we done as a generation that called for so much societal change?
Some things may never change or haven't.
You have to admit, after 50 years the Pot laws are starting to turn around! Nixon is long gone while wars go on and on.  The Food for Peace program, an idea that seemed a no Brianer, actually bankrupt farmers in South America and turned them to growing pot for money which subsequently lead to their fields and lives being sprayed with Paraquat. Bra's now-a-days come off and go on as styles change. Unfortunately, many of us who once marched for Peace and sang at Woodstock have become representatives and leaders , CEO's and whatnot who are much like the same old sexist, short-sighted individuals we have had in the past doing those same jobs.
But, there IS one thing my generation gave to the next and hopefully to all that follow: the right to look like you want to look. After being spit upon by laughing adults back in the late 1960's and early 1970's for my long hair, it gives me great joy to see the various ways people choose to look, and without scorn from most of our society. This is the one thing our generation accomplished for certain. Go ahead, dye your hair five different colors; tattoo your body from head to toe; dig those body piercings; flashy clothes, large or small glasses; ties or not; shorts, skirts, pants—just do it. No worries.
Peace on how you look. And, whether we achieved it or not,  much of our Generation's message was filled with the notion of Peace.
From our Generation to yours, you're welcome. I'm hoping following Generations can get that notion of World- Peace we longed for down pat.
"All the world's a stage, and all the men and women merely players: they have their exits and their entrances; and one man in his time plays many parts, his acts being seven ages." Shakespeare.
So hit the stage and sing it out and look the part! Good luck.
Fanque23; still truckin' after all these years.
A family line-up last year:
Can you find Aunt Donna in this picture with three smiling sons?
A bulletin board must catch the eye but be cerebral as well. They should take the person viewing them to a magical memory, a fascinating thought or place to rest. Film, pictures, paintings and people can be windows for our minds to pass through to find a whole new place to dwell as well. Aunt Donna was that window. She had the smile of an angel. Even today, her smile is my first recollection of her when she visited us on Long Island—her bending down to me with a smile so large and comforting. She wore bright red lipstick that her sparkling eyes nearly dulled from sight. I'd felt her presence immediately and noted that she was an adult who'd come to listen to my cause.  I may have been five when it occurred to me that Aunt Donna was an advocate for my life..
Always with the smile.( pay no attention to the ranger photo-bomb)
Aunt Donna fit like a flower.
She could spark up any picture…(look to the light on the far right:-)…)
Seldom within my view but never far from mind, this is how I shared my time with Aunt Donna. In all of my failings as a teenager, I never once felt let down by Aunt Donna. She was always busy about life; she was here and there and about so much it was hard to keep pace.  She was into Edgar Casey, her years in Kenya, Africa, her work at the Zoo in Asheboro N. C  and her update on politics and contact to our other world of spirits. She taught by example. She advocated for all Life, for all reason, compassion, understanding, promotion, and for loving and acceptance.  There's no complete way to sum up her presence here, what she meant to those who knew her. I was so lucky to have her as my Aunt. I'd call her a miracle.
Aunt Donna loved Nature.
Aunt Donna loved to read.
And she was devoted to promoting our family bonds.
I'd been planning this year's Spring bulletin board for over two years, but then something happened.  This spring had a knock of a different stroke. It was one I wished to never answer, but had to.
My Aunt Donna died this Spring. She was 95. If only I'd spent more time resting with Aunt Donna, hanging out, sharing ideas, our hopes and dreams. Not seeing my Aunt Donna often enough was a huge mistake and it was mine to make; a choice that didn't seem like one over the course of my past so many years. I was busy, right? Thing is, our time is unknown, but people are here to get to know.
Maybe, most seasons roll off my back as tasks to do with the garden—when to uproot the old plants, turn over the soil, row the dirt and plant with mulching soon to follow. It's an ongoing process and even the harvesting, preparing and storing can't be left out. The birds sing as the hawks cry above the hooting of an owl. Clouds above flow by reminding me that the weather will change as life does, with no next-day ever promised.
So, as I worked on this year's Spring display, a mysterious force, call it a familiar voice, took over me and notion-ed that the display should be somewhat mysterious, ethereal. I'd saved these reflective circular cut-outs for over two years…. then it all happened.  I fell into thinking about Aunt Donna and even wondered if she was watching this bulletin board take shape. I hoped it was true.
Something was missing. My mascot, of course. I've a squirrel mascot in every bulletin board. In a way, I guess  this squirrel is me, a question I ask by way of the animal….do you love me? Isn't that the question we all ask everyday?
Love isn't just the answer; it's the question.  Guess who taught me that? Aunt Donna, of course. If only you could have known her. I'm so proud of Aunt Donna. I'll miss her every day for the rest of my life.
(Click on  these last two for larger view)
The Disks of glitter hanging about are to resemble our universal connection to the ethereal. The reflective background is to bring us into Spring and deeper yet, into ourselves. Spring is about us. This one, for me, is about Aunt Donna, maybe forever.
I needed Spring to help me see it's all in front of us…just as Aunt Donna said. She was bigger than life; maybe that's how to say it. I just don't know. Of course, I'll never see Aunt Donna surrounded by her three sons again—that time is over. I'll just find her in my heart. This has to be enough.
Franque23
p
Here's an interesting, reflective post by a family member. I love her use of observation and reasoning to reach her conclusion. All of us need to reflect and observe more: how were things and how are they now.  Why have things changed for the worse and how can we make things better?  Well founded conclusions need to be followed up with effective action. America, we can do this. I think a posting by the famous actress, Jennifer Lawrence,*(linked here and below https://www.youtube.com/watch?v=pr5BPRYp8Mw) offers a glimpse into a successful process to bring about change.
Meanwhile, a family member, Cassie Anderson, wrote:
"I remember very clearly when I first noticed this. I was a home health nurse, in a patient's house and they were watching the news. I hadn't had cable tv for 14 years and back then the news consisted of the local Portland news stations. I remember my jaw dropping in disbelief as I heard FOX news in the background as I was doing wound care. I couldn't believe the utter disrespect and tactless comments the people were saying about the president, (at that time, Obama). They were accusing him of being a Muslim (like it was a bad thing) and talking about his birth certificate, it was crazy to me! This patient was so engulfed in this channel that he had it on almost 24 hours a day. To him, this was normal and to me it was surreal. I thought news reporters reported unbiased facts and it was then I realized that this was clearly not the case. I continued to observe this pattern as I worked as an impatient nurse at the hospital. People would turn on their tv, directly to these "news" stations. They were used to this background noise of people arguing and debating fact less theories or the most recent gossip. Now it appears as though people are normalized to the blatant disrespect in the media and they don't demand facts or evidence, false statements are forgotten and forgiven as soon as they are said. it's still crazy to me. Now we have a President, The Leader of the United States, that is a walking example of this blatant lack of respect & dignity. Sadly, this is ok to many because they call it courage. To me, courage is the ability to filter yourself. Courage is the ability to do the research before you blabber. Courage is looking at all sides of a situation and seeking guidance from your cabinet and using your resources to seek truth and facts (not firing everyone around you that opposes you). Courage is taking that pause to do what's ethically right and I think we have the media to blame for this shift on respect. Turn off your TV people! Save money and stop paying those ridiculous cable bills. It's all propaganda and a form of brainwashing. Teach your kids respect, be kind to strangers and those that are less fortunate. Be thankful for what you have and actually try to improve the world around you. Go to Church or find some form of spiritual healing. It will change your perspective, for the better. This is what we need to focus on and stop buying into the crap on tv!"
Thanks again , Cassie, for posting.
Cheers
Franque23
(click the pic for a larger view)
Dogs are spirit given to our lives…. they know us, help us and protect us… There's nothing like a dame was once a famous song…(Ha! Now-a-days it might get the deep six, thumbs down action I suspect)… Well yes, I say, there's nothing like a woman, but there's nothing like a dog as well:-) Not to equate the two!)
This is my dog, Shadow, smiling bright.
Try dog ownership if you haven't; your heart-felt energy will enlarge and your life will be a richer experience. Although there are studies that find people who own and love dogs live longer, better, happier lives than those who don't, there are also similar findings when people who associate with horses or pets of all kinds are compared to those who don't.
My daughter on her horse, Toby.
Just a guess, but I'm thinking people who open themselves up to loving any or all kinds of life around them find fulfillment in their lives, while those who don't short-change the scope and breadth of what their own lives might be.
I float better with Shadow in the pool…maybe.
34 "A new command I give you: Love one another. As I have loved you, so you must love one another." John 13: 3 (NIV)
It's interesting that this idea be termed , 'A new command,' at the time of Jesus, as though the thought had never been expressed before.
The American Zen teacher John Daido Loori shows us that Zen practice should include not only meditation, the study of Zen literature and liturgy, and moral and ethical action, but should also manifest in work, artistic, and everyday activities….
Basically, you could pick any major religion throughout the world and find the same advice: love one another. But, to expand this thought, Jesus never said it's okay to kick the dog as you're busy loving people. No, everyone and everything is included in, "Love one another…" Of course, Native Americans understood that all of creation is sacred.
What about wars? Wars happen; people are far from perfect.
Empathy is a one to one ratio. The more we notice the life around us and it's living condition, the more empathy we feel. Turning a blind eye to the suffering of our human condition and our Earth's situation does nothing but blind us. None of us can solve the world's problems alone, but the pebble thrown into a lake analogy certainly applies. Every good or bad action we do is that pebble, and the ripples that spread out from its splash may reach shorelines, people and places, we can't even see as we throw that little stone.
My advice? Be kind to yourself: be as good a person as you can be. If you do this, you will sleep easier at night. I'm thinking if we do manage to strive to do our best (hey-I think that's a Boy Scout motto?) then we are less inclined to worry about the future. That future will come as it may but when it does we will know we've done our best. No worries; you've done everything you could've to improve life.
Take that leap of faith in love.
Alfred E Neuman: what me worry? I loved Mad magazine as a boy (like now) and my Southern Baptist upbringing aligned my understanding of these words with the church teachings to not worry. Thing is, in truth, the history of Alfred E Neuman's face and its historical meaning  is something different altogether. In fact, Neuman's face has been used at least since 1883…
and to sell mince Plum pudding.
And, later on…
Worse, another version of Alfred E Neuman's face was used by the Germans during world War II and captioned, "Kill the Jews." Honest. (Not the picture above.)
So, my interpretation of Neuman's, 'What me worry,' illustrates how what we think about things is related to our preconceived notions, and those notions are usually based upon what we've been taught to think. Self realization derived from observation and deduction is a bit skewed now in the human experience. We are taught to be who we think we are. Often, this is not the case at all.  Most often, we are people just like most, people with needs, wants, hopes, dreams and empathy but we've been subtly taught to turn off this understanding. We've been encouraged to turn a blind eye to the condition of humanity and our earth.
It's time to turn ourselves back on.
It's time to be joyful.
My sister, Sharon Franquemont, published a book, "You Already know What To Do." * This book, published in nine languages throughout the world, makes many points but my favorite is the concept that intuition should be taught in schools as a subject. This way, we might help our children get in touch with themselves, their inner sense of life's order and magnitude, and how their lives relate to all growth. The world would be a better place if society expressed a true interest in our inner selves and how that inner self relates to the world around us. Point: Dogs help people do this.
Having a dog, or any pet, helps us express love for something other than ourselves and, in turn, that pet loves us back. This way, people learn how love flows from us and back to us. We learn how good this exchange of love feels. Soon, and not depending on the amount of LSD or pot you've smoked in the 70's, the notion that loving the people, the animals , the trees or even the rocks we pass returns love to us becomes less remote and, in fact, a real life experience.
Let's put a bow on this. Yes, try loving your neighbor, but it might be mastering that process is easier done if you start with loving a doggie, or pet of any kind…. good luck.
Cheers, and I hope the ripples from my pebble reach you at a most fortuitous time and in the best of light. Namaste; to your light.
Franque23
*https://www.amazon.com/gp/product/0874779464/ref=dbs_a_def_rwt_bibl_vppi_i0
(Click the pic for a larger view…)
Hi, Shadow's here to help me tell you about my year gardening since August 2018
It's one thing to plant citrus and a garden on your property; it's another to harvest. Of course, I love it all—I love to be in touch with the changing seasons, the sun angle, the forecast and amount of rainfall. Yep, I love it all. Why? I can't exactly say. It's work, that's for sure. The ins and outs of gardening and growing fruit trees takes time, attention and execution at the right time. These are things that don't wait for me to be ready but, rather, they have ways of telling me when they are. A farmer has to ,'snap-to,' when it comes to planting and harvest time.
Case in point, this first picture above. Thing is, it was a mild winter, but one day they put out a 28 degree forecast for extended hours(never came to be at all) So, I raced out after work (I work til about 9:15 PM)with flashlight held in my mouth as I picked a hundred plus tomatoes before they froze. I also picked the lemons, large and small, eggplant, sage and basil….it was a hard night that ended about at midnight. I put these green ones into large super market brown paper bags, about twenty or so in each, and they ripen in them….Some will rot, but if you check every few days and pull out the ripening ones to put on a counter, you'll get most of them ripe.
But that wasn't the start of the season, a planting that was made in mid August.
I got a soft(small) crop of bush green beans this fall(why? When I've yielded twenty-three pounds recently-that's farming) but the foot long Asian beans took off. Cheers for my one yellow squash! This was around Oct, 2018
I started an outside fence line of marigolds early on,,,and they might be part of the reason my tomato plants ended up nine feet tall with up to 25 tomatoes on them per bush in January..I'm not sure,, it may have been more due to this year's endless growing season.
About this season…from August 2018 until now, Feb. 2019…I've never seen anything like it…The garden is still producing lettuce, collard greens, kale , and eggplant and a tomato or three here and there.
BTW– have you ever looked at an eggplant flower? Here's one. I say hello.
Another gift of the weather is a robust growing season for the pineapples,,,.. I've about 40 plants growing here and there around the property,, and all from cutting off the tops of one's I bought, or from a box full from Ward's who gave me their top cutting on the day they cored their selection of pineapples for the public (you can call them to find out when they might have a box of cut-off tops)….do it.
To a great satisfaction, the pineapples may have done well so far this winter. They take two years to fruit, so getting thru a winter is a must for them… BTW– if you have never eaten a hand-picked ripe pineapple that's truly golden  deep yellow, you've never really tasted one. That's another thing that gardeners get back: the taste of fresh food ,, like the taste of food picked that day or a couple of days before eating is AMAZING…..much different than even from most farmer's markets….
and oh, the Camellias—how wonderful. We've red and white. We need a blue, right?
Herbs are easy to grow, and don't take much space. Pots on balconies work well, even. I do use mine fresh-that's best, but you can dry them on tin foil in the sun to keep year round… just get them totally dried, and crunch them up into old spice bottles..so far, after several years, I haven't had a problem with this method.
(Basil and a bit of Thyme)
Shadow follows me everywhere I go during the year,, whether I'm working the soil, picking oranges, or smelling flowers.. he is my, Shadow! How could I be so lucky to have gotten him?
Of course, when I read how much nutrients levels drop off from food so many days out of picking, or read about roundup being in our food chain, or any other added chemicals, it spurs me on to get the soil ready without chemical to plant, and then harvest. All of us in Florida, at least, should have a range of food planted around their dwellings—it really doesn't take much space; just work, patients and some hand done bug squashing.
There's nothing like listening to the birds chatter as hawks cry from above while being out there working the soil.
Greening is a major problem throughout much of the world now for citrus, and my small 2 acres or less is no exception.*  This means more work for me, and not only in that about 500 hundred citrus won't ripen this year, but guess who has to pick up all that fruit off the ground? Oh yeah, full-time job now. What had been a 1500 piece citrus crop two years ago is now about 1000, and it will only get worse until the trees only bear blooms(which are heavenly) and sour fruit. But this is what it is.
I bring fruit to work for my workmates several times per week, Nov 1st thru about March 1st;…My grandchildren and their parents get more than they can eat, I think.  My neighbors all get fruit and my doctors do as well! Even my Tax guy gets some:-)  The mail guys and garbage technicians do as well….this makes it all worth the effort.
Lately, I've been thinking of planting a pecan tree…seems reasonable. Yes, there are blue berries and pears and apples as an option but, so far, I've found the squirrels like those options as well…and they clean out the pickin's on them.
We recently put in Avocados and have two papayas growing that I hope make it.
Go ahead,,, look into planting this spring. Write me, if you like. Growth is a miracle; join in the effort.
Cheers, and keep growing.
Franque23
see you later…
*https://www.orlandoweekly.com/Blogs/archives/2016/10/12/citrus-production-continues-to-decline-in-florida