You are currently browsing the category archive for the 'news' category.
It's always been true that some nursery rhymes are also riddles to solve. Jack and Jill went up the hill but what made Jack fall down?
There's only one suspect mentioned and Jack left her in a heap at the bottom of the hill to get his head repaired. But, we just don't know if Jill is guilty for sure.
Oh Dear, What can the matter be is certainly a question as well as a nursery rhyme.  Me? I'm think Johnny was stepping out at the fair and never meant to bring the flowers home to his gal-a-waiting.
"See ya..later."
Just maybe, North Carolina got it right when they started referring to police as ,'Johnnys.'
It's at least time to ask what our friendly neighborhood police are doing in full riot gear? I don't think they are bringing us baskets of posies.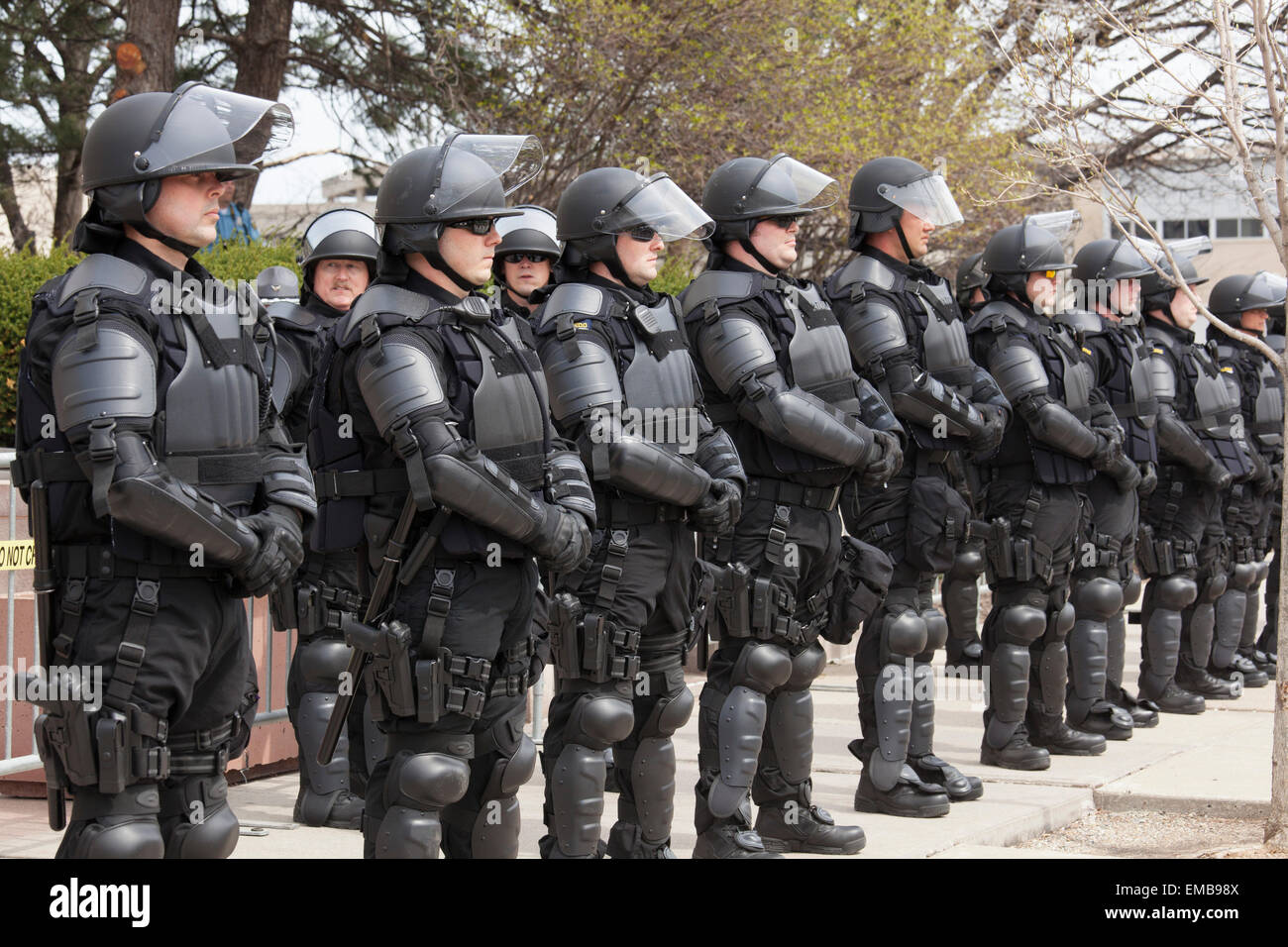 But, let's step back a moment.
Police are being attacked all over our country during this period of rioting. It's easy to imagine this is the result of a conglomerate of knee-jerk reactions to the behaviors of one or a few, 'bad-apples,' among our police force. Those dang bad apples—you know the kind: you've been eating apples all week out the same bag when you reach in for another and it squishes in your fingers. You look into the bag like you'd wished you hadn't done many times before during your life and realize, "Hey, this bag smells like a bag full of farts!" It amazes me how many times I've had this experience with anything rotten, not just apples, but still know I'll do it again in the future.
It can be so hard to spot the bad apples.

Sad.  Anyway, it all got me thinking the problem with America's police force really starts with too many 'bad-apples.' Those bad apples are stinking up the place. Yes, I think too many bad apple cops has been our problem here in America and it's one that we may be able to help fix.
There should be, has got to be, a International data base (or at least, for now, national data base) that 'travels' with anyone working in law enforcement. Basically, this would be an on-line, easy to access data base that shows the complete record of anyone who has ever worked in law enforcement as it pertains to violations of police code of conduct. More, this same data base would list all charges brought up against any individual employed in law enforcement throughout their career whether or not those charges 'stuck.'
Any new hire should be well vetted through this data base before being considered for any job in law enforcement.
We need to know a bad apple when we see one.
There is another skeleton in the closet of our present national police enforcement web that needs to be hung out to dry, rot and disappear: internal police review boards. People all over America will continue to have to collect those garlands of roses, baskets of posies and ribbons any 'Johnny' failed to  bring from the fair since he died on the way home if this process of using police run reviews boards is not changed.
The police internal review boards used all across our country are not working well enough.
Any violation of the law by law enforcement should go before a judge or jury as any other offense by the public would face due process. Police can continue to orchestrate their own reviews of any situation, but cops at any level need to face the people who pay their salary if they are accused of breaking the law.
End police run review boards: they don't work.
Imagine, police run review boards get to decide if a cop is guilty or not of what they are accused of by the public—what could go wrong, right? Just wow! I can't think of a better example of the fox guarding the hen house.
Many findings by police internal review boards are tainted by police preferences; many offenses are 'swept under the rug.' The 'bad-apples' all too often get to stick around to only commit further crimes.
It's all about those bad apples, the mysterious fall Jack took on that hill, the Johnny who never returned from the fair and the justice American victims of police violence have never realized. There will always be questions, but some riddles are easily solved. Currently our American police profile needs to change; we need to weed out what's making so many bad apples in our force. It's not fair to all those millions of cops who truly are good cops.
America and our police force needs to change the tune. https://www.youtube.com/watch?v=H_02N1w5LEk
Franque23
(Warning: this post may cause thinking that could in some cases cause drinking, and then drinking again before drinking more. Peeing on your self is common , though you should go outside, don't stand, squat or kneel downhill. If symptoms persist for over five minutes, you're a horse.
THE MOST DANGEROUS SIDE EFFECTS ARE BUT NOT LIMITED TO  seeing repetitive sentences,…
THE MOST DANGEROUS SIDE EFFECTS ARE BUT NOT LIMITED TO  seeing repetitive sentences, an increase in irregular size and depth perception which will soon lead to your head exploding, and it's irreversible, wholly huge, trust me, a done deal.)
How much is a billion? Well,  it weighs 10 tons if only U.S. 100 dollar bills are used to make the sum. And for those who think the US government can't do anything right, you're wrong.  The American Government successfully spends one billion dollars every 2.5 hours.  That's one heck of a spending spree—continually.
When you wish upon a star be sure not to ask for a billion to fall from the sky-that'd make a dent.
Hey buddy, have you got a billion?* Those empty pockets would need good double stitchin'.
A billion here, a billion there. What's money got to do with it?
Trump wants to spend a billion of our money(no,no, Mexico will pay for it laughter line here)to erect 62 miles of his soon to be famous fence. Never mind anyone could climb it, build a twenty-dollar ladder to go over it, or simply walk at 5 miles per hour(normal walking pace)for thirteen hours and then step around its end.
Forget, too, that over 60% of all illegal immigrants in the US have used planes to get into America, or that Mexican cartels build tunnels large enough for small trains and semi's to pass through already.
Alternative solutions to our illegal immigrant population are not productive when you want to spend one billion on a 62 mile long fence.
Thing is, this post has nothing to do with Trump wanting to build an over priced picket fence—trust me. This is MY bible….( don't worry, it's short.)
Chapter 1.Trump did too dismantle Obamacare. ( who knew how easy that would be?)
2. I never said I'd dismantle Obamacare, so there.
3. Mexico will pay for the wall or cover what we are not billed for so cheer up.
4. Illegal immigrants are done for under my illegal bill
5. We will be so tired of winning, we will love losing, more.
6. The pipe line will be built by American steel! ( Secretly, don't cha  love this? I just can't imagine how we'll ship American steel to China and then back again at such a low-cost? Wow. This guy's a deal broken, wait, er, breaker.)
7. I'll cut taxes for the middle class as I raise them–it's a miracle.
8. Don't call me late for dinner,  I'm out golfing though I'm too busy working for you the American  people to ever do it.
THE Wholey, bigly end.
No, there's no need to rattle on about Donald's brain that wouldn't work as a flea bag, never a sieve but maybe a drain, or as a sobering thought or even a broken lie detector, but make one heck of a dream catcher and loose Bannon, I mean, cannon.  That's so out there already.
—everyone knows Donald's adept at accusing everyone under the sun of doing what he is not so secretly doing!
Really, I've heard the premise that every thing Donald claims other people are doing wrong are the exact things he's doing! 'They bugged me!' (While a slew of his associates have met with the Russians to rake through the DNC and release info on Hillary!) I like this one, ' Obama spends so much on vacation….when I'm President I won't even leave the White House! I'll be too busy working….' (Whaahahha…….Donald's gone a-golfing thirteen times since taking office, spending 7.5 million per month so far on those outings!!! They must be working vacations, right?)
See, you can tell what Donald's up to by what he accuses others of doing. Don't know, but I figure he practices his speech blathering in front of a mirror. It's gotta be.
Still, this post isn't about Donald lying to us so we can learn what he's about. No, I promise you, if this glob of a blog hadn't already gone on and on about Donald this entire post would've gone bigly another way. Thing is, I never exactly said anything about making some other point since this is all in writing. NO words here at all.
I have no alternative but to close for now, and make Mexico send me money, maybe.
There's so much to write about Donald each and everyday his side shows are a blogger's heaven. But I refuse to trump Donald's Presidency by exposing, writing, even mentioning, suggesting or remotely inferring that he is, in fact, an idiot with serious head problems and, according to Russian prostitutes who claim to have been hired by Donald, a man who was also wrongfully reported as having a very, tiny, tinsy-winsy dick. No one ever denied Donald hired prostitutes, but the size of his dick is still in doubt. Personally, I think  he's a big one.
But this post has nothing to do with Donald, his lies, his agenda's, the books he never reads and his wife who won't join him in the White House or Spicer, his mis-spokesman, who seems to be about to explode any day now upon the alternative fact press release podium.  No, what I'm talking about is the beautiful Spring weather we're having.
cheers…
Franque23
*Correction, Melania may like jewels:
Linda sang her song from day one, that's the way she is. Linda can whisk tough times away with a slant of her smile that makes the Sun wear shades. Young, strong, beaming, this is how I remember meeting Linda who tantalized my young mind with dancing spirit.
Linda's path has always been the high road.
Strong, lean and mean, you get the picture. Holding a certain stature that stretches to the sky, this is how I came to know Linda. Lucky to be out of diapers—if I was—this whizzing top of a cousin first zoomed by. Trust was never an issue, nor place, moment, task or game at hand. Where do cousin's come from; it all calls for wonder. Linda's ease of being slipped that question into my childhood dreams.
Every life will own its challenges. Peaks, valley's, ups, downs and spin-a-rounds, the first person to build a roller coaster was onto something. Still, the carol Linda brings with her contains a floating timbre that underscores any discord. If her life were a musical piece it would play allegretto, accentato, affettoa— light, lively, with emotion and emphasis—but always, throughout, the work would be in harmony.
But why do I tell you? It's a simple matter, a solid truth, one I have known for so long. Linda's true affection for my childhood self and everything else about her gave me a confidence that helped grow my spirit. Of course, I had mom, dad, the steady lead of my sister and strong hand of my brother to help me build my path. But, I had cousin, Linda, as well.  And, as dismantling as it must be for a child to not receive the love they deserve from their immediate family, it is equally uplifting to receive that same kind of love from a stranger, an associate, or from a cousin. I know.
Acceptance, hope, cheer and love, these are Linda's calling cards; the notations of her life.
Sometimes, I hold the ceramic butter dish, a uniquely designed item, or the cut out clay plates I know Linda's hands made. She did that for years, selling her pottery wares in craft shows and fairs. This was a perfect fit; Linda's love of people, of creation, for the gift of giving and sharing her four calling cards bloomed everyday. In return, Linda still brings the warmth of her carol to any who listen.
She is a horse person. This means she gives tireless energy to four-footed pals who only speak back when a heart listens. Linda hears with her heart.
I can't imagine someone as truly nice as my cousin, Linda, and I know her! Fathom that?!?!?
Now, there's bad news.
"Hospice is here."
Larry's message marked the screen. It's been years of struggle for Linda and Larry; years of prayers, hope. Even so, these have been happy years filled with promise—Larry will tell you.
Still.
Sometime, it seems, I may have to go on without Linda, this, a thought I've never embraced. Of course, we don't know; our future that feels so ever present is truly veiled. But if that day comes, if I ever have to face it, I will never be alone. I'll carry Linda's laugh, cheer and all of her calling cards with me as I go. Linda will be in my vision as I look to the sky. The birds will sing, the wind will whistle the trees, but most of all there will be Linda Carol Martin's song of Life in my head.
Linda's carol will ring my ears. That tune, she taught my heart so well.
Thank You, Linda Carol.
Franque23
*
Moderate conservatives and moderate liberals will converge and form the most powerful, long lasting  political grouping ever congealed in America-that's what's coming next.
Why?
President Trump's appointments are marking the demise of his voting base. True, this end might take years, but he has set that end in stone.  Had President Trump used sound judgement and appointed  moderate, easily accepted people for his appointments, his rise to power and ideologies may have gone on for ten, twenty years or longer.  As it is, he has siphoned the wave of populist reform he rode to the White House by straining it through ill-conceived radical selections for department heads.
President Trump is like a watchmaker whose time has come but the use of  inferior parts will unwind his work.
American voters really do know they can't hunt in an oil field, ski over a pipeline, drink water that is combustible or exchange a pretty face for a gas mask.
Many Americans realize that they may one day be included in the excluded.
American flags will come down when American's realize Trump's pick for the head of the department of labor supports low wages.*
Reform , yes! But not at such the high cost! Misaligned appointments, the unethical selection of partisans who plainly will not advance American values, have inherently laced within this truism: poor appointments will lead to bad decisions. Those bad decisions, in return, will lead to an eventual loss of power within the voting electorate.
Republican's should take heed: what appears to be unifying forces today can be destructive tomorrow. When in a race, always go for the long run.
Moderate, wise appointments will lead to a secure tomorrow, solidify a voting base and ensure solidarity.
President Trump enjoys his image now, but he forgets there is a mirror behind him as well, and that image is still taking shape.
Franque23
*"In a July 2014 op-ed for CNBC, Puzder argued against a mandated minimum-wage increase on the grounds that they reduce entry-level job opportunities for young workers and minorities." cnbc.
If you read on you'll realize we are all in the same boat on this Mexican deal-
The President's idea to add a 20% tax on imports from Mexico to finance the Great Wall of America doesn't really fly with me-not so much…Why? Well, if you'll lift a glass with me we can get on to that.
I get the feeling that most American's are in the same dark I am in when it comes to understanding the actually workings between Mexico and America. We hear or read each day about the drug cartels and illegals crossing our border, but what else goes on between America and Mexico?
It turns out the flow of goods and services between Mexico and America are Huge.
America and Mexico  interchange 1.6 billion dollars worth of trade everyday! (2015 stats) See? That's a bit of pocket change. On the world-wide stage Mexico is America's third largest Import/Export partner.
I keep thinking about the idea of building a wall between us and our third largest trade partner. Honestly, I'd no idea! But, maybe, it's important to see what we trade back and forth? I mean it wouldn't hurt the US if Mexico's major export  to us was, say, Twinkies, right. Don't get me wrong, I loved these as a kid, but I could've lived without them.
This brings us to a quick run down of what actually passes hands between America and Mexico…
Here's a short list of what the US imports from Mexico
The top import categories (2-digit HS) in 2015 were: vehicles ($74 billion), electrical machinery ($63 billion), machinery ($49 billion), mineral fuels ($14 billion), and optical and medical instruments ($12 billion).
U.S. imports of agricultural products from Mexico totaled $21 billion in 2015, our 2nd largest supplier of agricultural imports. Leading categories include: fresh vegetables ($4.8 billion),other fresh fruit….
($4.3 billion), wine and beer ($2.7 billion), snack foods ($1.7 billion), and processed fruit & vegetables ($1.4 billion).
Hmmm…I like fruit and I drive to stores to buy fruit. Wait!?!?! Does this list "2.67 billion per year in wine and beer!" See? Screwing this trade up just isn't gonna get it for me.
There's something about this Great Wall /Tax Mexican imports 20% that doesn't quite fit.
Here's a short list of what America exports to Mexico
The top export categories (2-digit HS) in 2015 were: machinery ($42 billion), electrical machinery ($41 billion), vehicles ($22 billion), mineral fuels ($19 billion), and plastics ($17 billion).
U.S. exports of agricultural products to Mexico totaled $18 billion in 2015, our 3rd largest agricultural export market. Leading categories include: corn ($2.3 billion), soybeans ($1.4 billion), dairy products ($1.3 billion), pork products ($1.3 billion), and beef products ($1.1 billion).
So if all this back and forth were to be disrupted it seems a few workers might be out jobs in the States… Actually, to be specific, 1.1 million American workers are employed solely in providing the goods and services we export to Mexico…This seems like a lot of jobs, a lot of mom's and dad's livelihoods depend on trade with Mexico. Should we let the building of the Great Wall between our two country's screw this up? Plus, er, there's that wine and beer thingy stat.
One more I'm the most interesting man in the world thought—
Isn't that Super bowl thing coming up, ya know, the one where American's consume enough wine and beer to sink the world? Can we just maybe put off this Great Wall add 20% to cost of goods and drinks from Mexico for about another 100 years? Let's re-think this deal.
Okay, one more idea or two. I've got the nagging feeling that our President's main attraction to building this Great Wall of America is that it will stand as a testament to his Presidency whether it works or not. AND–when Paul Ryan says the Congress can find a way to pay for this wall isn't he really talking about our tax dollars paying for it? It doesn't matter what name the Congress gives the funding, right-it's still our money paying for it. "
McConnell estimated it(the Wall) will cost $15 billion at most — he cited a range of $12 billion to $15 billion." (Other agencies estimate the Wall to cost 25 billion.)
Here's one bottom line-when Trump manages to have Mexico call off their meeting with him today I think about running out and buying a truck load of Corona's, Dos Equis, Negran Modelos and a few Tecates' and Sols. Heck, I'll be saving at least 20% on each bottle!
Can we maybe rethink this Great Wall idea? What do you all say?
Cheers…
Franque23
To list a few….
Obamacare
détente
Give Me your tired and your poor
Women's Rights to equal pay
Women's right to have abortions in most cases
Current Social Security retirement age
Some amount of Social Security Check
A major part of the funding for the EPA
Emission controls for cars a business(The Clean Air Act)
A better, standard minimum wage
Wall street regulations
Union Rights to organize
Defined Pensions for Workers
National Park funding
Alaskan Pipeline resistance
Taxes on the Rich
What we get in return?
A President who is inexperienced in the field of World-Wide politics
A President who  seems unaware of people's constitutional rights and the workings of the U.S. Government
The NRA ( A gun in every closet)
A President who has called some women pigs, dogs and worse.
A President who gloated after 9/11 since the event would make him money
A President who mused how the housing crash and economic crash in the U.S. several years ago would make him money.
A President who is against environmental protections
A President who has gone bankrupt numerous times.
A President who will soon address in court accusations of Fraud (Trump University) and rape charges.
There will be a Wall we will pay for
A First lady who has posed naked for tabloids. ( Not a crime, but is this appropriate considering the stature of the position?)
One more takeaway
You can only squeeze the middle class workers so much and for so long via both political party's actions before that electorate is willing to shoot themselves in the foot rather than vote for an ongoing economic travesty. 
The day is done; our country's course is set for the foreseeable future.
Advice for President Obama: 
Sign as many (a thousand or more) Executive Orders between now and January. This might slow that foreseeable future of a beast down.
Franque23.
---
   Make no mistake about it: the same lands we fought so hard to maintain as wild spaces within the Alachua Forever guidelines are under attack again this Nov. 8th.  It's the Plum Creek nightmare all over again for our citizens. This first affront to common sense came under the guise of Envison Alachua, a proposal that sought to develop and mine Alachua County's green spaces.  The Plan's primary backer was Weyerhaeuser, a company  currently on the US Toxic round-up list, Canada's Toxic violators list plus the company is being sued in at least three counties in Europe for creating toxic waste sites.
Why do I think Weyerhaeuser is behind the signs placed about town that ask voters to vote against funding Alachua's Wild Spaces? Basically, the company's slimy phosphogypsum (more on this later)* foot print is all over the message on those signs, the ones that claim the measure will increase taxes. NOT SO!
   The measure to vote for funding Wild Spaces is a RENEWAL of the same tax measure we, the voters, elected to pass in 2008. It doesn't represent a tax increase as claimed on the signs, but rather the preservation of Alachua County's wild spaces. So why the lie on the signs? Why the misdirection? Why the I couldn't fool you with Envision Alachua last time so I'll try again by claiming the Wild Spaces measure is a tax increase?
   The rub is mostly about the 37, 495 acres in Alachua County, the Lochloosa Forest. It's part of Alachua's Wild Spaces, part of lands kept, supported and maintained by the tax that will be renewed if this measure passes.  Weyerhaeuser and other developers would love this land to be underfunded. Then, they might get it.
Currently, 443,210 acres of Florida are under phosphate mines, and companies that  use and development these and new phosphate mines earned a cool  1.13 Billion dollars in the year, 2000. That's a heap of cash, and this mining process creates not only thousands of jobs, it renders Florida mountains of problems.
To make it simple, earth containing Phosphate is about 30 feet below ground level.  The earth that's over the phosphate is called the Matrix, or overburden.  Thing is, once the Matrix is cleared away and the phosphate is extracted from the earth the dirt that's left is full of  stuff called phosphogypsum-way back when people used to see huge mounds of this dirt near the phosphate mines…remember? Perhaps, if you're my age, you played on those mounds as a kid.
The EPA came along not too long ago and discovered that phosphogypsum was full of radium, it's radioactive, and it had to actually be kept in tall stacks-like cooling towers-for public safety. Currently,  over a billion tons of radioactive phosphygpsum is being held in 25 stacks located around the State of Florida. Worse, when the phosphate companies go belly up they walk away from the radioactive towers leaving them for our state to clean up. The cost of cleanup for just three of these towers in Florida recently cleared 160 million tax dollars.
(Phosphate mine in Florida—they're no good for hiking.)
   Yeah-no. Alachua County residents have to vote "YES"  on the WILD SPACES measure.
   We love our green spaces, Nature, and we don't need big business lying to us while trying to erode our support for our environment. We also don't need phosphate mining in Alachua County.  Those company's can keep their mines elsewhere and the 140 million they spend yearly on trying to monitor their pollution controls.
    Here's the dirt on the measure,  Wild Spaces and Trails:
   "The Alachua County Commission has placed a half-cent sales tax on the November ballot to rejuvenate the county's conservation land-purchasing program, Wild Spaces Public Places. Voting YES on this measure would extend the program for eight years and raise $130.2 million to protect more that 27,000 acres of parks and recreation lands that remain on the acquisition list.
These funds would also help pay for Gainesville's $81 million parks, recreation and culture master plan, and fund park improvements for Alachua County and the county's nine smaller municipalities.
If you believe saving water and land through Alachua County Forever, and improving our parks, trails, and recreational facilities is important, then vote YES for WILD SPACES AND PUBLIC PLACES on November 8, 2016."http://www.fcvoters.org/wild-spaces/
    See you around town, or in the woods, parks and trails. Isn't that nice.
Franque23
Did you know that 5 tons of phosphogypsum is created when just one ton of phosphate is produced? Me, neither-that's a bad trade-off…
What if Hillary had said, "I grab them by the balls!"
What if your wife had said that?
How about your girl friend?
You gonna jump on board and unzip your pants.?
Are you gonna vote for Trump for President? " I grab women by the pussy." http://www.slate.com/blogs/the_slatest/2016/10/07/donald_trump_2005_tape_i_grab_women_by_the_pussy.html
Get real. American Politics has a real problem—our discord with the past forty years with middle class earnings being reduced to squat has left us grabbing at straws…not pussy.
So Trump has out trumped himself with a vulgarity he may not be able to out do.
Meetings are being held  by the Republicans right now in Washington about what to do about Trump… but I think little can be done at this point.
Here's to the obstructionist in Washington and the dumb ass grass roots right who lead us into this heap of a mess…
Oy Vey..BTW-the whole world is watching,, and Trump is down right embarrassing.
He's like a shoe shine boy without a stand..or equipment.
That's where Trump belongs. Trump has no viable platforms, no experience and no political savvy.
The man is a walking, talkin' disgrace.. Oh my God,, please make this man shut up!
For all my daughters,,, to all  the women I've ever known,, to my female friends who I love dearly,,and to my wife,, please forgive me for there being a Turnip,,, no, Trump. I so mean this…I swear- I had nothing to do with this.
Vote Blue- Democratic- and turn the house and congress back to the People's party…they support the middle class workers and our rights. The Republicans need a re-set.
Franque23