You are currently browsing the category archive for the 'society' category.
All the righties are typing today that the now famous nothing burger 'memo' exonerates Trump the Herald–this is insane*, and I've felt often this past year that many Republican voters are living on the tip of—crazy…but it's not like they believe the world is flat, I've asked. (hmm, this is a sad commentary—right?)* 
Weirdest thing is over the years I kept hearing from the Republican voters I know (right but mostly wrong) that the Republicans are fiscally Conservative while the Democrats only want to spend, spend, spend…. so then President Turnip comes along with his tax cut for the rich and a bogus super expensive wall and they don't budge an inch of loyalty!!!(
The report said the border wall could cost nearly $70 billion to build and $150 million a year to maintain. An internal report by the Department of Homeland Security said the wall could cost about $21.6 billion, not including maintenance.
Apr 18, 2017)
These two provisions will bankrupt our country to the point where most programs designed to help the middle class or the less fortunate will lose funding. And one small but meaningful tangent of Trumpet's  Sound! entire immigration quagmire means we all can't wait to pick lettuce, celery, most vegetables and all of our fruit! These are the jobs American's are waiting for! Hip, Hip Hurrah? Make us all pick strawberries so we can be 'Great' again?!?!?
 Analysis:   
"President Trump has made 1,628 false or misleading claims over 298 days"
So the point is, Republican voter's 'loyalty' really has nothing to do with the agendas of the Republican Party, it's something deeper… perhaps an ingrained mindset that Liberals are bad no matter what??? And then there's an invisible line between those who are prejudice and those who are not, and that line seems to align and lie to some degree between the Democrat and Republican voters.
Two different party names match two different mindsets.
 Two different people.
Rrrump's family fortune was founded on running a whore house, stop dancing around it…let's say that's okay, a long time ago, right? But Donald Trump has been accused of 19 counts of assault and/ or rape by 19 different women,(here's a complete list…**) plus, he's been taped as saying he grabs women by the pussy when he wants. That's your pussy, (any female reading this….). Are you okay with Donald thinking he can grab your pussy whenever he wants? If so, exactly what is your  religious affiliation? I can't think of a one that would say, claim, grabbing women's pussies is okay…So why do you support this man? Just answer while talking about this man, Donald Dump, don't give me any side shuffle to Hillary or anywhere but to THIS man-who he is, and what he said on tape. Again, why do you or anyone besides the super rich stand by this lump of a shlump man?
Trump is a dumpster fire of mind-numbing proportions.  This is why his hair looks like wisps of smoke.
To be clear, it's not how Plump looks or what he's done as a bully during his life that turns me against just about everything he says or does. It's the agenda President Chump pushes as a wedge to divide American voters and America from the world about us that bothers me. Is it time to mention World War III? Hopefully, when the White house was last renovated someone had the good sense to disable that phone  in the oval office that Grump can supposedly use to call for nuclear launches. That would be prudent.
"Oy Vey, why me?" is often a call asked of God. I say, "Oy Vey, why Trump?"  And all this at the time when the world is about to progress to wind and solar and other types of clean energy. When the world is about embrace a world-wide unity brought on by the event of Facebook and the internet. Just when the world is in dire need of peacemakers we get Trump who seems hell bound on the destruction of so much American's hold dear: Liberty and our Constitution.
Trump has made a mockery of our beloved American way. At best, Trump is a crap-shoot in every sense of the word.
Franque23
links to two articles, one written outside this country and one written in the US….
**https://www.npr.org/2016/10/13/497799354/a-list-of-donald-trumps-accusers-of-inappropriate-sexual-conduct
(Click on the Pic for larger views)
When a person gets old they have seen so much, some good, some bad.
Schools used to have art class and supplies for students to use.
Remember when throwing crab apples at steel garage doors and then running away with your friends was like-super wrong?
Or…..
Kids would tie your sneaker laces together before gym class to mess with your head.
Leaving chewed gum on someone's seat when they weren't looking?—big time evil.
"Failing to signal" was actually a ticket a driver could get. Really; not kidding.
Appliances could last twenty years. (the lack thereof now is a hidden part of inflation…)
Generally, children were to be seen but not heard around grown-ups.
The sexiest thing printed: deodorant or clothing ads.
Hop-scotch, curb ball, ollie, ollie in come free, flag tag, red light, green light and hide-n'-seek were the games of the day.
NO one had a computer, and few had heard of them.
The street was loaded with friends after a school day.
We had time together to think of neat stuff to try.
The phone had an operator.
If dad or mom asked you to do something, you did it.
Many communities had milk truck deliveries, beer deliveries, bread and ice deliveries too. Even kid's rides like Whip or a small merry-go-round that sat on the back of trucks came by, usually just before one of three ice cream trucks rang their bells.
America was good; I do remember the day a Black family was to buy a house in our community and there was a 'meeting' between owners about how to stop them. So, really?
America was free but attitudes weren't. My grandma used to say her home state, Iowa, would have excellent weather if it weren't for all the other states around it making bad weather. She wasn't kidding.
Russia was evil.
Everything in the dime store came from Japan and most of it seemed to break before you left the store.
Penny candy and candy cigarettes.
The President was a good, moral man and the policeman your best friend.
Mom's didn't work.(Outside the home…)
Push lawn mowers made very little noise.
A paid lunch hour, "Working 9 to 5 …What a way to make a living?" as the song went cut a tough deal for the working man.
Alcoholic Drinks at lunch time was not so unusual for the daily workers.
TV was free, all 7 or so channels.
The radio blasted the top 40 hits but TV couldn't show Elvis move his legs when he sang.
Do you remember when The twilight zone wasn't real?
It was rude to not open the car door for your mom or your date.
It used to be going on a date might include for a guy getting to, 'First base, second base, third base or even home after a long-term relationship.' Or you could lie about any of it. Now? I'm thinking a date is  thought by some to be the entire ball park with photo ops.
NO one, nooo one, played music in a car that shook the stomachs of others riding in different cars.
I never heard of a kid getting shot in school, though we ducked under our desks as drills to protect us from possible nuclear attack.
Pot was about the worst drug imaginable. It made people sex-crazies zombies. (I think this might have started the whole pot craze).
Can you remember when you heard your first curse word? For me, it was about 7th grade.
Ads told us smoking made you a Marlborough Man. (BTW–the actor died of lung cancer…); 
Blondes really do have more fun;
and this-
Chock-full-of-nuts is the heavenly coffee, even a millionaire's money can't buy*; dandruff is worse than death and BO could make people pass out.
French kissing was a complete mystery.
The Thinker is a famous statue
But now we need one like this to be made….
Well, I could go on…sigh. Them's were the days-maybe. Thing is, multitasking now-a-days is almost a given, a duty. I'm more of an Alan Watts (author) The Way of Zen (one of his books) kinda guy. Do one thing well, just one at a time and relax. Though I don't mind listening to the birds sing as I hand turn over the garden–that's nice.
Cheers from another time-
Franque23
*This jingle said this and back then it pissed off a real millionaire so badly that he did , in fact, buy the company…!
(Click the pic for a larger view)
It can be fun to see what people have done with snow over the decades…
Ski-cars?
so let's take a look…..
Like way before I was a tie wearing sixth grader in Meadow Drive—(I'm the 6th from the right in the back row)
Way before our house on Long Island, N.Y. was often buried by nor'easter's during the winter. Here's a pic. of our home in Roslyn Heights. My room was second floor on the left.
Long before I built this snowman to my father's delight and Mom gave me the carrot for the nose…
Gal's used to,'shovel sled,' as it was called. I think these gals were having fun! 
Here's three actual Olympic champions sharing the limelight….about 1928–all three were medal winners-1st thru 3rd in figure skating.
Boys will be boys; girls will be girls- this group decided to dance in the snow in what was called ' underwear' back then. 1926…so this photo is extremely risque …..
Here's New York City in the 1920's. (I'm guessing the man 'breaking his neck' thought one of the ladies was a 'looker.')
Whoops, here's our lake house at Lake Bonaparte, New York, just in the foot hills of the Adirondacks. Thinking this was taken about three years ago. It went down to -25 this year up at the lake. Our camp is in the background.
It can snow a bunch up there- people have landed planes on the ice of Lake Bonaparte and often drive cars over it during the deep winter months.
Speaking of driving….all sorts of methods were developed in the past to glide cars over the snow.
And, at one time, Santa lived in the Adirondacks…People could go meet his reindeer!
Some Europeans are very used to the snow. Here they bask in the daylight warmth at a restaurant!!! I don't imagine I'd visit unless I'd been served on ice.  Or, as a customer, "Please, may I have five gallons of hot tea, like now…."
Okay, this is interesting…These two gals were sisters and a successful dance/comedy routine in the flapper era…they worked under the name, The Dolly's….hmmmm,, Hello, Dolly anyone?
Through rain, sleet and snow–they really meant it and still do.
I'm thinking this boy's love for this doggie has nothing to do with the keg on the dog's neck.
Do policemen always get it in the end? Nah, they're just all havin' fun.
Why am I thinking this isn't the best way to test the ice? Unless I'm the guy on the far left…
Here's the deal, people like to do just about anything in the snow. Making snow angels, snow balls as big as a car, snow ball fights are huge, sledding, sliding, rolling on the snow and making snow forts as I did as a kid-it's all fun! People ski naked, run and jump into snow naked and have a ball(no pun intended) naked* in the snow.
Snow is truly a winter wonderland but for driving. I've never heard anyone say, "I love to drive in the snow…" Nope, not once.
But still, snow fall can be magical. I could watch snow fall from my bedroom window as a kid in the street light located on the corner of our property on Long Island. Soft and whirling, silent but so real, the piles of snow upon the trees, yards, cars and street filled my eyes with delight. It all meant that tomorrow there would be no school, and in the morning I'd run out onto the unblemished lawns of blanketed snow to be the first to step across the pristine, smooth snow-fallen landscape. Those foot prints have remained in my heart forever though my red boots have long been cast aside.
There's magic to life, and snow is part of the wonder.
Now, I'm more than forty years a Florida boy, but I've never forgotten snow. Never will.
Franque23
bye 
*you'll have to google that yourself….
(Click the pic for a larger view.)
The Alachua County Library is a, "self-taxing," library district. This means citizens in Alachua County pay a small amount of tax on a separate tax line each year that funds their library. It's a simple self-funding plan that saves the State government from having to spend so much money to keep our local libraries open.
The Alachua county library district has eleven libraries and two traveling book mobiles. Our planners and facilities department maintains a most effective way to keep costs of operation down throughout the district.
Recently, the largest down town branch put in place an AC that cools by using the cheapest electric night-time rates to cool ice that then AC's the building during the day.
As much as this self-taxing district saves the state government and local citizens that use it, there's trouble afoot in Tallahassee.
An agenda in Tallahassee right now is to make self-taxing library districts in Florida have citizens to vote every ten years on whether or not they want to maintain their library district. So what's to worry about?!?!
Here's the real deal on this—-an important point here is , BONDS! It seems maybe reasonable, maybe, to allow citizens to revisit their vote on having a self-taxing district where they live,  but why vote every ten years? The issue of a library expansion often involves raising a bond that will be paid out over MORE than ten years….so is a bond paid back over twenty years that's given to an institution that may be dissolve by a citizen's vote within that time frame secure?!?! No…..so the Ten Year time frame really would hamstring self-taxing districts from growing/expanding… 

The main point is our Florida Government as it is now seems to dislike self-taxing library districts? Why?  Some think it is because government can't control these self-taxing districts by cutting or giving funding.  (More, why does it seem republican administrations show a lack of support for libraries in general? It comes to mind that Texas had the lowest state funding for  libraries when ex-president, Bush Jr., was governor!  Why?)
And the best news on this just broke!!! This agenda is OFF the table!
*UPDATE: THE PROPOSAL WAS WITHDRAWN FROM FURTHER CONSIDERATION!!*
Do you love our library? Help us stay in business!
Constitutional Revision Commission Proposal 69 will be discussed in Tallahassee today (1/25) to discuss the possible dissolution of special districts, including Alachua County Library District.
Contact the Finance & Taxation Commissioners below to tell them you support special taxing districts (which our library is funded by). Link with more info and a template letter at https://www.aclib.us/…/constitutional-revision-proposition-…
Fred Karlinsky (Chair)
Phone: (954) 951-3548
Email: Fred.Karlinsky@flcrc.gov
Tom Grady (Vice Chair)
Phone: (850) 270-1630
Email: Tom.Grady@flcrc.gov
Dr. Jose "Pepe" Armas
Email: Jose.Armas@flcrc.gov
Rep. Jeanette Nunez
Phone: (305) 227-7630
Email: Jeanette.Nunez@flcrc.gov
Sen. Darryl Rouson
Phone: (727) 822-6828
Email: Darryl.Rouson@flcrc.gov
Chris Smith
Email: Chris.Smith@flcrc.gov
Nicole Washington
Phone: (786) 309-6022
Email: Nicole.Washington@flcrc.gov
Power to the people; the people have won!!!!-for now.
Franque23
I recently did a bulletin board for thanksgiving that makes the point.
I'm asking you man-to-man: how in the world can we find enough man-power to eradicate all those man-made sexist expressions we've used all our lives!
But first, I have questions…
While walking 'man's best friend' through the dark I knew I'd have to take it like a man. After all, I've been called a renaissance man by some—never mind the 'leg-man,' 'G-man,' 'con-man,' comments—so I know I have to be a man about this. It's a man's world and things are changing.
Talk about a man's job….
It won't be easy crawling crawl out of our 'man-hole' of linguistic choices. But we have to man handle the list so our words reflect not so much a gender in need but the work that needs to be done. Go on, give it your best shot. I'll man the desk while you're at it.
It's time to start! You know what they say: Early to bed, early to rise makes a man healthy, wealthy and wise!
I guess women can sleep in.  Hmmm, but I like to sleep in?!?!
I'm just gonna stop whining like a girl and be a new man about this…
We have choices to make.
Franque23
Heads up! Please copy and paste this to your friends and associates.
Mike Byerly* has written an informative letter alerting all those who live within Alachua County that regulations protecting our air and water quality are once again under attack. Developers are seeking to reduce Alachua County's air and water standards.
The meting is scheduled for Jan. 23 at 5 PM. Obviously, a Tuesday meeting held at 5 PM in the county's Administration building makes it difficult for those who work 9 to 6 or 8 to 5 PM to attend. I suggest those who wish to let their voices be heard or their presence seen at this meeting request an early leave from work on Jan. 23 so they might attend this 5 PM meeting.
One more thing–why not request that any further meetings that address any changes to our county's air, water or land use be scheduled on weekend days or no earlier than 6:30 PM on week days so voters can attend?
Here's Mike Bylery's letter:
"If you have only enough time or motivation to attend one government meeting in 2018 in defense of our environment, make it Jan. 23rd, 5 PM, at the County Administration building. The stakes are high, and turnout could make the difference.
Alachua County is a "charter county." That means we have a charter, sort of like a constitution, that is the ultimate law on certain matters, and it can only be changed by popular vote. Back in 2000, Alachua County voters overwhelming approved an amendment to its charter that authorized the County to establish countywide minimum protections for water and air. Then, for 18 years, nothing happened. Finally, after several years of analysis and an exhaustive outreach campaign with stakeholder groups, the County is poised to adopt two important new water quality regulations that would substantially reduce the harmful impacts of future development. But this effort may die on the vine.
First up, and the subject of the January meeting, is simply a proposal to extend the County's current wetland protections to the entire County. Currently, they only apply in the unincorporated County. The County's standards are significantly stronger than the default state standards in use by most of the County's municipalities, which allow developers to simply pay to destroy wetlands. Consequently, a number of large landholders have annexed into adjacent municipalities in recent years in an attempt to evade the County's wetland protections. Plum Creek/Weyerhaeuser is the most glaring example, with large annexations into Hawthorne and to the north of Gainesville.
Second, later this spring, the County will consider whether to adopt new standards for future growth that would reduce the pollutants in storm water runoff that foul our streams, springs, and drinking water supplies. I'll provide more information on this as the date for action approaches.
Characteristically, the meetings so far have been during the day and largely unpublicized, so the only feedback that County Commissioners and staff have received has been from paid representatives of the folks opposed to any new law: developers and the smaller municipalities. The County Commission needs to learn whether the public at large cares. Also characteristically, the threat is not so much that the County Commission will do nothing, but that they'll accept so many "fine print" compromises that the final law is completely neutered, in ways that only the professionals can understand.
The time has come to translate talk into action. The Commission is divided on whether to act. Please attend, and bring a friend."
Good job Mike Byerly! Now it's up to the people of Alachua County to respond by showing up at this Jan 23rd meeting, 5 PM in the downtown Administration building…See you there!
Franque23
Gerald Franquemont.
*Who is Mike Byerly?
http://www.gainesville.com/opinion/20160729/mike-byerly-standing-up-for-sustainability
Yep– the loyal Republicans who have clamored for decades about States Rights verses a strong central Government of rampant legislation now approve the concealed weapon permit from one state to another no matter how any state's populace has voted on the issue. Wow…
How's about all the taxes 'righties' have clamored against for sooo long but now their guys in Congress are all 'feel good' about double taxation! Yes, that's right…er it's wrong, but whatever,…Thing is if you limit the deductions of ANY state paid states or local taxes than people's earnings that paid those taxes will once again be taxed as income–a second time, get it? So Republicans now promote double taxation! Let's all stand up and cheer…right? Or, should we all take a knee?
Trump's team of slurred meaning slips up to the idea that Trump's Mar A Lago estate in Palm County is the so-called, "Southern White House."  But that's "Not true," say every sense of reality. Trump owns this semi-palace and he has Doubled the fees paid by public users since his election!!! Gee–wait, what? Is Trump profiting from his Office?!??! Er, duh!
A zillion meme's and posted notes have expressed despair at the over-all doings of this current administration-cutting the knees out from under the needy, undermining our healthcare system and stashing billions of tax cuts for the rich into his next run for office.  And then we have this administration increasing taxes on anyone not extremely wealthy via a misnomer-ed 'tax cut' that will really be a tax increase as years pass for anyone not in the top 1% of tax payers.
But I felt this reader, (okay-my wife) said a few things very well in this….
"It is a dilemma. I know that I generally do tend to think that people who don't see things my way are wrong. But there is so much history to prove that the GOP solutions have never worked, and have been destructive, and have led to the economic disparity and shrinking of the middle class, I find it so hard to respect people who don't look at the history,or science, or have some agenda that I find offensive. Especially where bigotry and exclusion come into play. I prefer the motto "Humanity matters". It is hard to disagree and still maintain some semblance of a relationship. But that leads to further polarization. Arguing doesn't work, because minds are fixed. There is a belief that Trump will turn the economy around for everyone by bringing business back.If so, I hate the cost, and have a secret hope that businesses have learned the lessons of lawsuits when their lack of regulation led to illness and death. Everyone should re-visit Erin Brockovich. Things were not working for too many, especially in the rust belt, and there is a division between the needs of urban and rural voters. Maybe the world will move ahead in energy and conservation of resources without the GOP and US government. But I sure hate that about 30% of my income goes to taxes that ultimately do not provide me with a better quality of life, but a worse one,"
My way-smart wife….
Well, like it or not, the entire American work force is about to be , "Trickled down" upon…get towels.
The environmental blood bath featured by this administration is a wretched thing to behold. Somewhere, somehow, this group of right-winged Christians in Washington have forgotten it's our charge to care and nurture this God-given Earth…
It's been a great ninth year for this glob post; readers from sixty-four countries read this glob last year, a bit down from sixty-seven countries the previous year and I have to wonder: did a few countries get blown up or something? Hope not, but our ex-security head gives us a 3 in 10 chance of having a nuclear blow-out with North Korea. Who likes those odds? Not me.
I like Peace; love. How about you?
Much more to come this year. I've an entire side of my family you don't know much about and it's a wonderful, American story. Plus, I've loads of pictures from 2017 yet to post on gardening fun and family cheer!  See you soon….
We can do this thing. We can get our country together again, strong, back on track and be World Leaders once again.
Cheers for 2018.
Franque23
There's an ol' saying: "It only takes one bad apple to spoil the bunch!"
Sad, but true, a rotten stench lingers longer than the fresh scent of a rose. And the heated passion often present when anyone speaks about an ill-doing, a crime or some offense of any kind, slips through conversations easier than 'That-a-boys' do. Like it or not, it's human nature to slow down to scan over a scene of an accident no matter how gross the view.
Stories about bad cops splash across newspaper headlines but what about the 'good' cops?
Sometimes we hear or read about things a good cop does but no where near as often as we learn about the cops who went 'south.'
(BTW—why is something said to have gone ,'South,' when it's gone bad? Why not gone, North?' It's freakin' cold up north and nice down south…anyway)
Here's a true story from my family about a great cop who help us all this very holiday season-this is a Christmas miracle story.
Set up: My daughter and family had gone to a large Florida water attraction for the day. Rings were left in the car so they wouldn't be lost in the tumbling, sliding water. Unfortunately, the car was broken into that day and my daughter's rings were stolen. Worse, two of these were family heir-loom diamond rings—not replaceable.
They filed a police report.
My daughter cried (after screaming to the moon…)
My wife cried when she heard the news.
All of us prayed for the rings to be found but what were the chances? Zip, zilch, not gonna happen, sorta like Alabama going blue, way in left forget-about-it field, a stiff upper lip deal and talk about how things don't matter….that's how it was.
Then, THEN, I get this note from my daughter tonight
Enjoy the weaving's of a miracle for Christmas! ……
NOTE:
You guys! I shared with you the bad news, so now I have to tell you the good news — THEY FOUND THE RINGS! Feeling so blessed. We fasted, prayed and hoped. The officer told me that so many little things came together that made it possible to find them, and had just one of those things not happened, he would have never found the rings. I really feel like this is an answer to prayers. So thank you to all of you who prayed with us! I know my Gram is smiling down on us as we get a little piece of her back to our family. ❤
I (My daughter) called last night to speak to the officer on the case about the rings. I need to get a new ID and was told I need a copy of the police report to get it. As such, I called and reminded the officer of my case: the day they were stolen, how many rings, what type etc. He said later after we spoke, he was put on a burglary. They got the guy's prints and were able to identify the criminal. He looked up the history on the guy and saw that he had pawned items on the same day I just mentioned to him my jewelry had been stolen. So, on a hunch, the officer went down to the listed pawn shop and asked specifically about items pawned that day and described the type of rings he was looking for. There are dozens of pawn shops in Orlando, and the officer said had he not known the right shop to go to and had the information on hand, he would have never recovered them. So it was me calling the day I did, him being the officer put on another case involving the same guy who stole my rings (dozens of officers could have been assigned that case and wouldn't have put two and two together.) and him seeing the guy had pawned something on the same day as I just spoke with him earlier. He's got a plethora of cases and mine wouldn't always be in the forefront of his mind. So I am counting it a miracle and am so happy and thankful…"
This cop more than did his job; he cared. Everyday, in every way, we have Cops like this guy who work hard and go out of their way to help all of us. Everyday.  The next time you read about a cop gone, 'south,' remember this story and think about how many other police people are out on our streets in America doing the best they can for all of us! Everyday; every-way.
Good Cop case in point: My fishing buddy's son, James Hager, was recently  working marine patrol in the Florida Keys  when, as his shift ended, he heard his radio flash that a boat may have capsized in the gulf…. He re-tooled his boat, put her in and headed out. He searched, looking, and saw a dot, one that got larger as he approached. Finally, he saw this.
 James made the national news; he saved these boys.
Not many of us know we are risking our lives when we go to work-cops do.
This is more than a Christmas miracle for my family. It is a wake up call; a certain reminder that the men in blue are working to help us have a better life.
Thanks to Good cops everywhere. Merry Christmas.
Franque23
what you wish you didn't want to know. But the facts of life are fascinating since the minute you hear about them as a kid. Wait! There are facts?*
So, yeah, here's another 'fact' to mull over while shopping  in the holiday crowds or waiting in line for, well, anything. Silent butt deadly is never friendly fire, but it all comes down to a few specific scientific findings. Mind you, these are not alternative facts-just the plain ol product of investigation facts….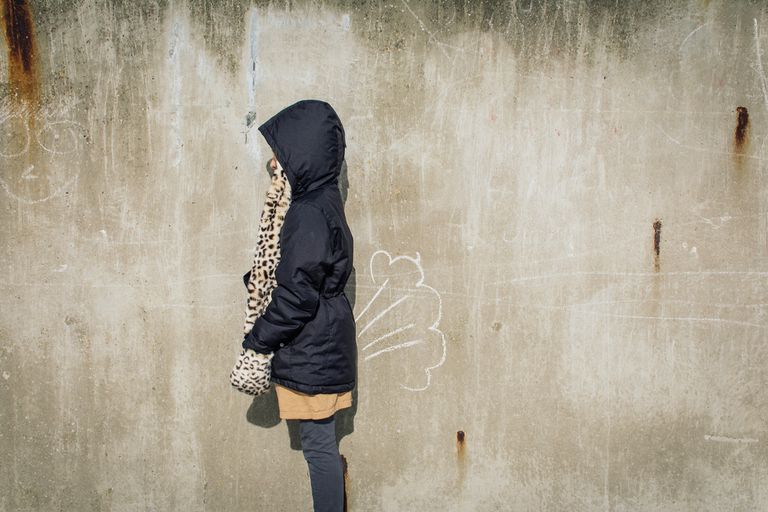 "Farts are the common name for flatus or flatulence. Have you ever wondered what farts are made of and whether they are the same for everyone? Here's a look at the chemical composition of farts.
CHEMICAL COMPOSITION OF FARTS
The exact chemical composition of human flatulence varies from one person to another, based on his or her biochemistry, the bacteria inhabiting the colon, and the foods that were eaten.
If the gas results from ingesting air, the chemical composition will approximate that of air. If the fart arises from digestion or bacterial production, the chemistry may be more exotic. Farts consist primarily of nitrogen, the principal gas in air, along with a significant amount of carbon dioxide. A typical breakdown of the chemical composition of farts is:
Nitrogen: 20-90%
Hydrogen: 0-50% (flammable)
Carbon dioxide: 10-30%
Oxygen: 0-10%
Methane: 0-10% (flammable)
LIGHTING FARTS ON FIRE – THE BLUE FLAME
Human flatus may contain hydrogen gas and/or methane, which are flammable. If sufficient amounts of these gases are present, it's possible to light the fart on fire. Keep in mind, not all farts are flammable. Although flatus has great YouTube fame for producing a blue flame, it turns out only about half of people have the archaea (bacteria) in their bodies that are necessary to produce methane.
If you don't make methane, you may still be able to ignite your farts (a dangerous practice!), but the flame will be yellow or possibly orange rather than blue.
THE SMELL OF FARTS
Flatus often stinks! There are several chemicals that contribute to the smell of farts:
skatole (a by-product of meat digestion)
indole (a by-product of meat digestion)
methanethiol (a sulfur compound)
dimethyl sulfide (a sulfur compound)
hydrogen sulfide (rotten egg odor, flammable)
volatile amines
short chain fatty acids
feces (if present in the rectum)
bacteria
The chemical composition and thus odor of farts differs according to your health and diet, so you would expect a vegetarian's farts to smell different from those produced by a person who eats meat.
Some farts smell worse than others. Flatus that is high in sulfur-containing compounds is more odiferous than farts consisting almost exclusively of nitrogen, hydrogen, and carbon dioxide. If your goal is to produce stinky farts, eat foods that contain sulfur compounds, such as cabbage and eggs. Foods that lead to increased gas production increase the volume of flatus. These foods include beans, carbonated beverages, and cheese.
SCIENTISTS WHO STUDY FARTS
There are scientists and medical doctors who specialize in the study of farts and other forms of intestinal gas. The science is called flatology and the people who study it are called flatologists.
DO MEN FART MORE THAN WOMEN?
While women may be more discreet about farting, the truth is females produce just as much flatus as men.
The average person produces about a half a liter of flatus per day.
FARTS VS. FLATUS
The gas that is produced and released through the rectum is called flatus. The medical definition of the term includes gas that is swallowed and that is produced within the stomach and intestines. To produce an audible fart, the flatus vibrates the anal sphincter and sometimes the buttocks, producing a characteristic sound."
There you have it! This is all you need to know for that perfect dinner conversation when the dreaded lull sets in around the table while visiting relatives!
Cheers!
Franque23
Thanks Barbara for the 'facts.' And what about dogs—and other animals we blame for farts?