You are currently browsing the category archive for the 'truth' category.
All the righties are typing today that the now famous nothing burger 'memo' exonerates Trump the Herald–this is insane*, and I've felt often this past year that many Republican voters are living on the tip of—crazy…but it's not like they believe the world is flat, I've asked. (hmm, this is a sad commentary—right?)* 
Weirdest thing is over the years I kept hearing from the Republican voters I know (right but mostly wrong) that the Republicans are fiscally Conservative while the Democrats only want to spend, spend, spend…. so then President Turnip comes along with his tax cut for the rich and a bogus super expensive wall and they don't budge an inch of loyalty!!!(
The report said the border wall could cost nearly $70 billion to build and $150 million a year to maintain. An internal report by the Department of Homeland Security said the wall could cost about $21.6 billion, not including maintenance.
Apr 18, 2017)
These two provisions will bankrupt our country to the point where most programs designed to help the middle class or the less fortunate will lose funding. And one small but meaningful tangent of Trumpet's  Sound! entire immigration quagmire means we all can't wait to pick lettuce, celery, most vegetables and all of our fruit! These are the jobs American's are waiting for! Hip, Hip Hurrah? Make us all pick strawberries so we can be 'Great' again?!?!?
 Analysis:   
"President Trump has made 1,628 false or misleading claims over 298 days"
So the point is, Republican voter's 'loyalty' really has nothing to do with the agendas of the Republican Party, it's something deeper… perhaps an ingrained mindset that Liberals are bad no matter what??? And then there's an invisible line between those who are prejudice and those who are not, and that line seems to align and lie to some degree between the Democrat and Republican voters.
Two different party names match two different mindsets.
 Two different people.
Rrrump's family fortune was founded on running a whore house, stop dancing around it…let's say that's okay, a long time ago, right? But Donald Trump has been accused of 19 counts of assault and/ or rape by 19 different women,(here's a complete list…**) plus, he's been taped as saying he grabs women by the pussy when he wants. That's your pussy, (any female reading this….). Are you okay with Donald thinking he can grab your pussy whenever he wants? If so, exactly what is your  religious affiliation? I can't think of a one that would say, claim, grabbing women's pussies is okay…So why do you support this man? Just answer while talking about this man, Donald Dump, don't give me any side shuffle to Hillary or anywhere but to THIS man-who he is, and what he said on tape. Again, why do you or anyone besides the super rich stand by this lump of a shlump man?
Trump is a dumpster fire of mind-numbing proportions.  This is why his hair looks like wisps of smoke.
To be clear, it's not how Plump looks or what he's done as a bully during his life that turns me against just about everything he says or does. It's the agenda President Chump pushes as a wedge to divide American voters and America from the world about us that bothers me. Is it time to mention World War III? Hopefully, when the White house was last renovated someone had the good sense to disable that phone  in the oval office that Grump can supposedly use to call for nuclear launches. That would be prudent.
"Oy Vey, why me?" is often a call asked of God. I say, "Oy Vey, why Trump?"  And all this at the time when the world is about to progress to wind and solar and other types of clean energy. When the world is about embrace a world-wide unity brought on by the event of Facebook and the internet. Just when the world is in dire need of peacemakers we get Trump who seems hell bound on the destruction of so much American's hold dear: Liberty and our Constitution.
Trump has made a mockery of our beloved American way. At best, Trump is a crap-shoot in every sense of the word.
Franque23
links to two articles, one written outside this country and one written in the US….
**https://www.npr.org/2016/10/13/497799354/a-list-of-donald-trumps-accusers-of-inappropriate-sexual-conduct
I'm asking you man-to-man: how in the world can we find enough man-power to eradicate all those man-made sexist expressions we've used all our lives!
But first, I have questions…
While walking 'man's best friend' through the dark I knew I'd have to take it like a man. After all, I've been called a renaissance man by some—never mind the 'leg-man,' 'G-man,' 'con-man,' comments—so I know I have to be a man about this. It's a man's world and things are changing.
Talk about a man's job….
It won't be easy crawling crawl out of our 'man-hole' of linguistic choices. But we have to man handle the list so our words reflect not so much a gender in need but the work that needs to be done. Go on, give it your best shot. I'll man the desk while you're at it.
It's time to start! You know what they say: Early to bed, early to rise makes a man healthy, wealthy and wise!
I guess women can sleep in.  Hmmm, but I like to sleep in?!?!
I'm just gonna stop whining like a girl and be a new man about this…
We have choices to make.
Franque23
Listen up you fat gobbler. Sure, you had good intentions for 2017 but that all went zip when the stuff-your-face holidays arrived. Look at you; you've redefined the meaning of,'Extra wide load'. You're a red eyed, stumbling person who went to the fridge to get broccoli and came out with two popped beers and a bottle of Cabernet Sauvignon. Heck, you needed the drinks to help wash down that box of chocolates you just couldn't give away! No matter, rotten veggies work better in the compost then beer bottles.
Face it, if your butt sagged anymore you'd have to roll from the bed to the kitchen to slurp up breakfast before going to work.
And when you get to work what what do you see? It's those eight blurry tiny reindeer that have oddly appeared throughout your days since Christmas plus several workmates who give you the look—the look that darts from your drippin' jowls and turkey neck to your eyes and says, "God, how can you still walk?"
It's so bad showers are scary.
You'd wash but how many bars of soap would that take? Besides, balloons don't take showers.
Thing is, two towels clipped together with clothes pins easily wrap around your belly so what's to hate? I'm certain that looking down after showers reveals nothing of toes, and nothing of anything else that might protrude either but why worry? It just one gigantic sloppy view of lumpy fat that makes you think about skiing, or how you've gone down that slippery slope of second helpings. Just deal with it, right?
It's true, your dog doesn't even know you. The tail wags as he runs behind a chair.
Hmmmm, okay, let's get real…
Look, you obtuse slurping low life chomper-this is about more than the spiral ham you sucked up, the pulled pork barbecue you smeared on your belly or the steaks, roasts, lamb and turkey your diet slipped on. NO, this is more than just about the honey carrots—just add more sugar, dear— the smashed, buttered potatoes or sweet potatoes—pass the brown sugar—the twelve pies, apple, cranberry, key lime and pecan all topped with ice cream, the enormous amount of cheese melted on the cauliflower? or the bacon burgers served with anything that can be fried.
No, that's just a thin slice of the reason people must wonder how your elongated ear lobes can hang on either side of your over stuffed skull.
This is what it's about: I know you and your New Year's Eve resolution to stop eating with both hands at the same time.
Let's be honest.  This is really about holiday peer pressure. It's all too much. Basically, you're innocent; just another consumer who never had a chance. I know you meant to be good this holiday season—think of the mosquitoes just waiting it feast on you— but things happen. I bet you blame the women around you who peddle sweets for a living or all those chocolate factory workers whose jobs depend upon your consumption of their nefarious means of earning a livin'. Oh, the guilt brought on when passing up all that hard work stacked to buy in the shopping isles!
See? I know you.
You'll probably try to diet again in 2018. Ha! As if…
I also know if I keep talking to the mirror this morning I'm gonna be late for work!
Cheers….good luck.
Now where's my toothbrush? Wait! It's under that half eaten chocolate bar. Odd? Gosh, I hate to waste food, and this may be some of that no calorie or extra light chocolate I've never heard about?!?!
It's a brand new year, baby!
Franque23
Jed's still a child in my mind's eye. We're running across the bluff by Lake Bonaparte where our lake house stands today; his brother Johnny is still alive. Jed's a skinny kid who knows more than me, taller,  wise with eyes clear enough to see through. We're laughing for good reason—we don't know any different.
The wild outside had nothing on our childhood dreams, hopes and expectations. The cool lake water tickled our toes and pleased our fancy. Our younger days passed so quickly, days never tethered but set free by a glistening lake so perennial and steadfast as the universe.
Truth: the lake bunk house rocked with laughter. Sleeping bags kept us warm on cots as nights made of stars crept overhead. Jed had then and always a special knack that makes me belly laugh. I'd roll inside bent over after hearing his pensive hilarious words so dryly spoken without a wasted syllable. Recently, there was this moment:
"Oh, being a tax collector has it's tough moments."—I could see the painful far away look in Jed's eyes— "Catching people cheating on taxes, fining them more than they can afford to pay and then working them through payment negotiations; it's all tough. But that's not the most fun I've had working-other things come up, too." It's belly laugh roll on the grass time for me.
We stood together, grown men on the bluff as the setting sun dazzled rolling lake waves. The wind seemed at our back; Beer Island, High Rocks, Birch Island and Round Island so distant punctuated every day we'd spent in the spot as children.
A few years later we visited the lake again…
"I'm not sure about going to the castle." Jed puffed on his cigar as he looked my way.
"Why? It's our family's castle; we should go to Germany."
"We're so different now— I don't know how that would work."
"Ah, that's all just politics; this is blood; it will be good." (Jed told me eight years ago that he had a 'special' circular file where he put all my blogs*, especially the political ones…)
"Well," puff on cigar again, "let me think about it."
I thought Jed would come.
He belongs.
As it turned, Jed never did make the trip to Europe this past September. Opportunity, so often a doubled edged sword, has struck its blow. No, Jed was only there in spirit with me just as it is for every cousin of mine. To me, the bonds of family never break but boil in the blood and remain as resilient as images of  Lake Bonaparte appear in my head. Some cousins long dead 11 or 13 years ago, and even Johnny now 55 years gone, still linger in my heart.
Long ago, Grandma Franque smiled at our young, prancing feet at the lake in a way I can only appreciate some 60 years later. She saw what Jed and the rest of us had then; family. I feel that now.
Goodbye, Jed, my lakeside cousin.
It's impossible to weigh a heavy heart-
Franque23
Heads up! Please copy and paste this to your friends and associates.
Mike Byerly* has written an informative letter alerting all those who live within Alachua County that regulations protecting our air and water quality are once again under attack. Developers are seeking to reduce Alachua County's air and water standards.
The meting is scheduled for Jan. 23 at 5 PM. Obviously, a Tuesday meeting held at 5 PM in the county's Administration building makes it difficult for those who work 9 to 6 or 8 to 5 PM to attend. I suggest those who wish to let their voices be heard or their presence seen at this meeting request an early leave from work on Jan. 23 so they might attend this 5 PM meeting.
One more thing–why not request that any further meetings that address any changes to our county's air, water or land use be scheduled on weekend days or no earlier than 6:30 PM on week days so voters can attend?
Here's Mike Bylery's letter:
"If you have only enough time or motivation to attend one government meeting in 2018 in defense of our environment, make it Jan. 23rd, 5 PM, at the County Administration building. The stakes are high, and turnout could make the difference.
Alachua County is a "charter county." That means we have a charter, sort of like a constitution, that is the ultimate law on certain matters, and it can only be changed by popular vote. Back in 2000, Alachua County voters overwhelming approved an amendment to its charter that authorized the County to establish countywide minimum protections for water and air. Then, for 18 years, nothing happened. Finally, after several years of analysis and an exhaustive outreach campaign with stakeholder groups, the County is poised to adopt two important new water quality regulations that would substantially reduce the harmful impacts of future development. But this effort may die on the vine.
First up, and the subject of the January meeting, is simply a proposal to extend the County's current wetland protections to the entire County. Currently, they only apply in the unincorporated County. The County's standards are significantly stronger than the default state standards in use by most of the County's municipalities, which allow developers to simply pay to destroy wetlands. Consequently, a number of large landholders have annexed into adjacent municipalities in recent years in an attempt to evade the County's wetland protections. Plum Creek/Weyerhaeuser is the most glaring example, with large annexations into Hawthorne and to the north of Gainesville.
Second, later this spring, the County will consider whether to adopt new standards for future growth that would reduce the pollutants in storm water runoff that foul our streams, springs, and drinking water supplies. I'll provide more information on this as the date for action approaches.
Characteristically, the meetings so far have been during the day and largely unpublicized, so the only feedback that County Commissioners and staff have received has been from paid representatives of the folks opposed to any new law: developers and the smaller municipalities. The County Commission needs to learn whether the public at large cares. Also characteristically, the threat is not so much that the County Commission will do nothing, but that they'll accept so many "fine print" compromises that the final law is completely neutered, in ways that only the professionals can understand.
The time has come to translate talk into action. The Commission is divided on whether to act. Please attend, and bring a friend."
Good job Mike Byerly! Now it's up to the people of Alachua County to respond by showing up at this Jan 23rd meeting, 5 PM in the downtown Administration building…See you there!
Franque23
Gerald Franquemont.
*Who is Mike Byerly?
http://www.gainesville.com/opinion/20160729/mike-byerly-standing-up-for-sustainability
Yep– the loyal Republicans who have clamored for decades about States Rights verses a strong central Government of rampant legislation now approve the concealed weapon permit from one state to another no matter how any state's populace has voted on the issue. Wow…
How's about all the taxes 'righties' have clamored against for sooo long but now their guys in Congress are all 'feel good' about double taxation! Yes, that's right…er it's wrong, but whatever,…Thing is if you limit the deductions of ANY state paid states or local taxes than people's earnings that paid those taxes will once again be taxed as income–a second time, get it? So Republicans now promote double taxation! Let's all stand up and cheer…right? Or, should we all take a knee?
Trump's team of slurred meaning slips up to the idea that Trump's Mar A Lago estate in Palm County is the so-called, "Southern White House."  But that's "Not true," say every sense of reality. Trump owns this semi-palace and he has Doubled the fees paid by public users since his election!!! Gee–wait, what? Is Trump profiting from his Office?!??! Er, duh!
A zillion meme's and posted notes have expressed despair at the over-all doings of this current administration-cutting the knees out from under the needy, undermining our healthcare system and stashing billions of tax cuts for the rich into his next run for office.  And then we have this administration increasing taxes on anyone not extremely wealthy via a misnomer-ed 'tax cut' that will really be a tax increase as years pass for anyone not in the top 1% of tax payers.
But I felt this reader, (okay-my wife) said a few things very well in this….
"It is a dilemma. I know that I generally do tend to think that people who don't see things my way are wrong. But there is so much history to prove that the GOP solutions have never worked, and have been destructive, and have led to the economic disparity and shrinking of the middle class, I find it so hard to respect people who don't look at the history,or science, or have some agenda that I find offensive. Especially where bigotry and exclusion come into play. I prefer the motto "Humanity matters". It is hard to disagree and still maintain some semblance of a relationship. But that leads to further polarization. Arguing doesn't work, because minds are fixed. There is a belief that Trump will turn the economy around for everyone by bringing business back.If so, I hate the cost, and have a secret hope that businesses have learned the lessons of lawsuits when their lack of regulation led to illness and death. Everyone should re-visit Erin Brockovich. Things were not working for too many, especially in the rust belt, and there is a division between the needs of urban and rural voters. Maybe the world will move ahead in energy and conservation of resources without the GOP and US government. But I sure hate that about 30% of my income goes to taxes that ultimately do not provide me with a better quality of life, but a worse one,"
My way-smart wife….
Well, like it or not, the entire American work force is about to be , "Trickled down" upon…get towels.
The environmental blood bath featured by this administration is a wretched thing to behold. Somewhere, somehow, this group of right-winged Christians in Washington have forgotten it's our charge to care and nurture this God-given Earth…
It's been a great ninth year for this glob post; readers from sixty-four countries read this glob last year, a bit down from sixty-seven countries the previous year and I have to wonder: did a few countries get blown up or something? Hope not, but our ex-security head gives us a 3 in 10 chance of having a nuclear blow-out with North Korea. Who likes those odds? Not me.
I like Peace; love. How about you?
Much more to come this year. I've an entire side of my family you don't know much about and it's a wonderful, American story. Plus, I've loads of pictures from 2017 yet to post on gardening fun and family cheer!  See you soon….
We can do this thing. We can get our country together again, strong, back on track and be World Leaders once again.
Cheers for 2018.
Franque23
There's an ol' saying: "It only takes one bad apple to spoil the bunch!"
Sad, but true, a rotten stench lingers longer than the fresh scent of a rose. And the heated passion often present when anyone speaks about an ill-doing, a crime or some offense of any kind, slips through conversations easier than 'That-a-boys' do. Like it or not, it's human nature to slow down to scan over a scene of an accident no matter how gross the view.
Stories about bad cops splash across newspaper headlines but what about the 'good' cops?
Sometimes we hear or read about things a good cop does but no where near as often as we learn about the cops who went 'south.'
(BTW—why is something said to have gone ,'South,' when it's gone bad? Why not gone, North?' It's freakin' cold up north and nice down south…anyway)
Here's a true story from my family about a great cop who help us all this very holiday season-this is a Christmas miracle story.
Set up: My daughter and family had gone to a large Florida water attraction for the day. Rings were left in the car so they wouldn't be lost in the tumbling, sliding water. Unfortunately, the car was broken into that day and my daughter's rings were stolen. Worse, two of these were family heir-loom diamond rings—not replaceable.
They filed a police report.
My daughter cried (after screaming to the moon…)
My wife cried when she heard the news.
All of us prayed for the rings to be found but what were the chances? Zip, zilch, not gonna happen, sorta like Alabama going blue, way in left forget-about-it field, a stiff upper lip deal and talk about how things don't matter….that's how it was.
Then, THEN, I get this note from my daughter tonight
Enjoy the weaving's of a miracle for Christmas! ……
NOTE:
You guys! I shared with you the bad news, so now I have to tell you the good news — THEY FOUND THE RINGS! Feeling so blessed. We fasted, prayed and hoped. The officer told me that so many little things came together that made it possible to find them, and had just one of those things not happened, he would have never found the rings. I really feel like this is an answer to prayers. So thank you to all of you who prayed with us! I know my Gram is smiling down on us as we get a little piece of her back to our family. ❤
I (My daughter) called last night to speak to the officer on the case about the rings. I need to get a new ID and was told I need a copy of the police report to get it. As such, I called and reminded the officer of my case: the day they were stolen, how many rings, what type etc. He said later after we spoke, he was put on a burglary. They got the guy's prints and were able to identify the criminal. He looked up the history on the guy and saw that he had pawned items on the same day I just mentioned to him my jewelry had been stolen. So, on a hunch, the officer went down to the listed pawn shop and asked specifically about items pawned that day and described the type of rings he was looking for. There are dozens of pawn shops in Orlando, and the officer said had he not known the right shop to go to and had the information on hand, he would have never recovered them. So it was me calling the day I did, him being the officer put on another case involving the same guy who stole my rings (dozens of officers could have been assigned that case and wouldn't have put two and two together.) and him seeing the guy had pawned something on the same day as I just spoke with him earlier. He's got a plethora of cases and mine wouldn't always be in the forefront of his mind. So I am counting it a miracle and am so happy and thankful…"
This cop more than did his job; he cared. Everyday, in every way, we have Cops like this guy who work hard and go out of their way to help all of us. Everyday.  The next time you read about a cop gone, 'south,' remember this story and think about how many other police people are out on our streets in America doing the best they can for all of us! Everyday; every-way.
Good Cop case in point: My fishing buddy's son, James Hager, was recently  working marine patrol in the Florida Keys  when, as his shift ended, he heard his radio flash that a boat may have capsized in the gulf…. He re-tooled his boat, put her in and headed out. He searched, looking, and saw a dot, one that got larger as he approached. Finally, he saw this.
 James made the national news; he saved these boys.
Not many of us know we are risking our lives when we go to work-cops do.
This is more than a Christmas miracle for my family. It is a wake up call; a certain reminder that the men in blue are working to help us have a better life.
Thanks to Good cops everywhere. Merry Christmas.
Franque23
what you wish you didn't want to know. But the facts of life are fascinating since the minute you hear about them as a kid. Wait! There are facts?*
So, yeah, here's another 'fact' to mull over while shopping  in the holiday crowds or waiting in line for, well, anything. Silent butt deadly is never friendly fire, but it all comes down to a few specific scientific findings. Mind you, these are not alternative facts-just the plain ol product of investigation facts….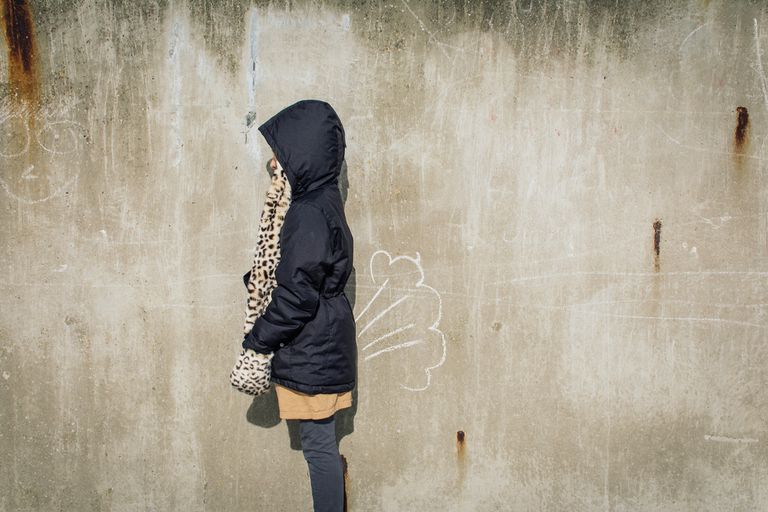 "Farts are the common name for flatus or flatulence. Have you ever wondered what farts are made of and whether they are the same for everyone? Here's a look at the chemical composition of farts.
CHEMICAL COMPOSITION OF FARTS
The exact chemical composition of human flatulence varies from one person to another, based on his or her biochemistry, the bacteria inhabiting the colon, and the foods that were eaten.
If the gas results from ingesting air, the chemical composition will approximate that of air. If the fart arises from digestion or bacterial production, the chemistry may be more exotic. Farts consist primarily of nitrogen, the principal gas in air, along with a significant amount of carbon dioxide. A typical breakdown of the chemical composition of farts is:
Nitrogen: 20-90%
Hydrogen: 0-50% (flammable)
Carbon dioxide: 10-30%
Oxygen: 0-10%
Methane: 0-10% (flammable)
LIGHTING FARTS ON FIRE – THE BLUE FLAME
Human flatus may contain hydrogen gas and/or methane, which are flammable. If sufficient amounts of these gases are present, it's possible to light the fart on fire. Keep in mind, not all farts are flammable. Although flatus has great YouTube fame for producing a blue flame, it turns out only about half of people have the archaea (bacteria) in their bodies that are necessary to produce methane.
If you don't make methane, you may still be able to ignite your farts (a dangerous practice!), but the flame will be yellow or possibly orange rather than blue.
THE SMELL OF FARTS
Flatus often stinks! There are several chemicals that contribute to the smell of farts:
skatole (a by-product of meat digestion)
indole (a by-product of meat digestion)
methanethiol (a sulfur compound)
dimethyl sulfide (a sulfur compound)
hydrogen sulfide (rotten egg odor, flammable)
volatile amines
short chain fatty acids
feces (if present in the rectum)
bacteria
The chemical composition and thus odor of farts differs according to your health and diet, so you would expect a vegetarian's farts to smell different from those produced by a person who eats meat.
Some farts smell worse than others. Flatus that is high in sulfur-containing compounds is more odiferous than farts consisting almost exclusively of nitrogen, hydrogen, and carbon dioxide. If your goal is to produce stinky farts, eat foods that contain sulfur compounds, such as cabbage and eggs. Foods that lead to increased gas production increase the volume of flatus. These foods include beans, carbonated beverages, and cheese.
SCIENTISTS WHO STUDY FARTS
There are scientists and medical doctors who specialize in the study of farts and other forms of intestinal gas. The science is called flatology and the people who study it are called flatologists.
DO MEN FART MORE THAN WOMEN?
While women may be more discreet about farting, the truth is females produce just as much flatus as men.
The average person produces about a half a liter of flatus per day.
FARTS VS. FLATUS
The gas that is produced and released through the rectum is called flatus. The medical definition of the term includes gas that is swallowed and that is produced within the stomach and intestines. To produce an audible fart, the flatus vibrates the anal sphincter and sometimes the buttocks, producing a characteristic sound."
There you have it! This is all you need to know for that perfect dinner conversation when the dreaded lull sets in around the table while visiting relatives!
Cheers!
Franque23
Thanks Barbara for the 'facts.' And what about dogs—and other animals we blame for farts?
Welcome to a worst case scenario! America has a madman for President and a Congress that's too weak, scared or down right too bad to use their power to stop him! The checks and balances written into our constitution that are so often trumpeted as points of brilliance have failed.  The Republicans control both houses and they refuse to stop a madman President while insisting on transferring what wealth the middle class workers have left to the rich and powerful. What a crap shoot.
This is not a drill or civics test: America's constitution is under attack and it's losing.
Trump has spent more than 83 million dollars of our tax money playing golf since his election*
The Republicans have wanted to end Social Security since its inception(1935) and they might well do it soon. This slithering snake of a party has often used the same tactic they are about to use against Social Security: steal or undercut a program's money and then declare that program bankrupt! Our society swirls around in the potty while Republican's keep flushing the handle.
How easily voters forget that the reason we have the so-called Obamacare in place is because private healthcare had failed our country miserably… Now this raft of rats in congress work to under fund Obamacare in hopes of returning to private healthcare. And, of course, this same bag of liars retains their own special healthcare above and beyond what middle class Americans will be forced to live or die with as we struggle to pay the bills.
Wow…..it's all out war with no holds barred……sorry, but for a long time I've felt the Republican party members, for the most part, were not concerned with the truth or the welfare of America, only money motivates their agendas. I didn't start this way, long ago I remember thinking Wagner Jr. and John Lindsay had done some good things for New York city(republican mayors.) More recently Ed Koch racked up this…"The Koch-era legacy is substantial. Experts cite the investment of billions of dollars in rebuilding abandoned housing, which revived desolate areas of the South Bronx, Harlem and central Brooklyn; the restoration of the city's fiscal integrity to the point where banks and government watchdogs were ready to let it manage its own finances; the rehabilitation of neglected parks; the genesis of Times Square's transformation from a sleazy, dangerous crossroads to a family friendly entertainment and office center; the trading in of federal money designated to build a new West Side Highway for money that would buy subway trains and buses; the pressure on the Metropolitan Transportation Authority to virtually eliminate subway graffiti; and the enacting of a campaign finance law in 1988 under which candidates would limit their spending in exchange for receiving public matching funds."
...No, the Republican party hit a land slide when Reagan crushed the unions for the benefit of big business and more….the party has never come back to the people but rather it's forged ahead with crippling deregulation, banking for one, clearly in pursuit of gaining more money and power for the rich at the cost of the middle, working class. Now, I wouldn't give a plug nickel for these money-grubbing cowards who clutch on to Trump's invisible coattails regardless of the fact that he's a madman.
Trump wears no clothes but the Republican Congress refuses to address the matter. What a load of crap.
Trump was taken to court over 3,500 times before he ran for office and sued 130 times since his inauguration.  How many times can one man be, 'Not Guilty!'
Trump is accused by 16 women of initiating unwanted sex, peeping, leering, touch, grabbing and actually raping underage girls…..it's all about him and his crimes. Still, the low life Republican Representatives refuse to unseat the man. Trump was right; he could shoot someone and these representatives still wouldn't have the guts or brains enough to remove him from office.
The Republican congress is Pitiful. I think at this point even sinful.
The republicans in office now are just no good. They belong in the toilet.
I never thought I'd see the day when an entire Republican party would saunter up to the money trough and wallow like pigs in mucky, one hundred percent poor policy decisions and bow to a madman…
I was so wrong.
Franque23
My wife and I visited Japan two times while our oldest daughter lived and worked in the country for five years. We went up, down, around and across the country, in and out of big cities, small cities, to islands, to tourist places, local bars, Mount Fuji and more. We struggled to learn how to use the toilets once we found them, how to catch the wrong and right trains and how to bow the correct amount for almost every occasion. It's a wonder I didn't see more signs for chiropractic help but, then again, how would I read them? Anyway, if you're looking to experience a spaced out feeling while traveling but can't afford a ticket on the ship to the moon, Japan might be your best option.
Liking sushi and/or soup (Miso, or the egg laden, Udon) is a plus when tramping Japan, but there's so much more on the plate there. Of course, I can't tell you what half of it was or is, but if you have a daughter like mine you might find yourself enjoying Saki while ordering a second helping what seemed a delicious casserole only to later find out it was composed of fried cow guts. Bon appetit, and enjoy the stronger Shochu if you like Saki…it will help you forget.
Okay, discount some of the eye-ball foods or still alive squid. Concentrate, instead, on the millions of types of shoes the Japanese wear or the clothes that range from traditional Kimonos, New York City tight, expensive high style to the 'metal' look. Notice the street signs….
They mean no peeing or pooping on the street….just a head's up/
And enjoy the absence of fearing you'll be mugged (Ain't gonna happen in Japan…) There's a beauty in the country that is mirrored in the people's hearts. It's a kind, obedient society that honors others as they honor themselves and their heritage.
Our daughter lived in Kitsuki, Japan, where she taught English to middle schoolers who were strictly forbidden to chew gum in school, that a 'high crime.' Imagine this: if a teacher is ever caught driving after drinking the entire staff and children of the school are punished! See? It's all for one and one for all or things get stinky real fast. Japan rows together.
My daughter left her purse on a train station bench and those attendants got her purse back to her days later though she lived in another city. Of course, her items had not been touched.
Kelly lived in a bay comprised of three cities: Kitsuki; Beppu and Oita.
Our daughter lived in Kitsuki, Japan,  which is located approximately where the number '10' is on this map…Swinging south by train leads to Beppu and then to Oita.
The 'hot' fun really begins in Beppu.. The place is smokin'-literally. The city sits on top of 3000 hot, volcanic vents (Bring marshmallows)
We bundled in robes and laid down in hot, black beach sand and listened to the ocean lap the shore twenty feet away as the warming effect soothed our souls. The rest of the day's 90 degree heat felt cool.
I think it was here in, Beppu,  that I had a massage that featured a gal who actually hopped on my back and walked a few miles. Warning: don't do this more than a few times per day-that could get like, really addictive.
On to Oita. (say it fast three times to sound like a tweety bird.)
Monkey Mountain is a famous place near, Oita, Japan. It's teaming with wild monkeys, but a visit to Monkey Mountain doesn't start that way. No, it starts at the base of the 2000 foot high mountain where a quaint train station painted in bright primary colors nestles among a dense jungle greenery-not a monkey to be seen, only a few signs and attendants that understand English who direct people to the train. Of course, this is a jungle train, something you might expect in a Disney safari ride- open air, no glass windows, small cabs that slowly rattle along a twisting, mountain climbing train track.
We finally stopped at the ruins of an ancient temple that looked out over the vast ocean. Again, the 'monkey mountain' thing seemed hardly unique with nary one in sight but for a few, small, cute monkeys. I had to wonder why the signs said, "Do not look monkeys in the eye?"
"What monkeys?" I had to ask. Then someone hit a huge gong.
The entire landscape that I'd mistaken for jungle turned out to be made of monkeys!!!!
A few thousand monkeys…
"I'm not looking; I'm not looking; I'm not looking…." Not a time to play, Peek-a-boo.
All of this was hysterical-like my wife. Still, we survived but as much as I enjoyed this my wife says, 'Never again,' and she hardly appreciated the monkey beaded small change purse I'd secretly bought her while there-go figure!
Japan is a beautiful country for Americans to visit. Their society has  so much to teach us. For one: respect, respect for the land, ourselves and others. I grimace to realize how much we as American's have missed as I count the cigarette butts in the beach sands of Florida. The world isn't really our ash tray. But I digress…
Somehow, in the vast scheme of things Japan has realized as a country that they were as responsible for Hiroshima as the United States was, that World War is a 'no one is innocent' thing. "All are punished."* The people here hold life dearly, and respect every step they take.
The beauty of Japan is truly unbelievable.
cheers
Franque23
*Shakespeare