You are currently browsing the tag archive for the 'emotional battle' tag.
This isn't a political coup but a chicken coop. That's right, so far our GOP representatives who we desperately need to uphold the ideologies of a true conservative party are only interested in scratch—money that is, and what appears to be 'dirty' money as well. Money and the power it brings, basted with a heavy handed load of chicken-shit fear is what drives most of our GOP Senators and House members.
How low can you go to be elected to uphold the constitution and turn it into a verbiage of meaningless mosh-pit misdirection's as though it was used toilet paper from another era? The clucking never stops from our GOP representatives. Lindsey Graham alone has demonstrated how two faced a politician—a politician mind you!—could ever be.
Fact:
Now, Lindsey Graham blows all of Trump's crimes off as though they are nothing burgers, (his words,) but this wasn't always the case with Graham when it came to a president committing high crimes and misdemeanors.
How in the world can Lindsey twist out of his skin at night to sleep well and then twist back into it to be the slimy snake of a man he is by day?
Claim: U.S. Sen. Lindsey Graham argued in 1999 that a crime wasn't necessary for presidential impeachment.
Claimed by: Multiple Sources
Fact check by Snopes.com: True
To hear Lindsey Graham's own words on this subject. https://www.msn.com/en-us/video/t/lindsey-graham-once-said-not-complying-with-congressional-oversight-was-an-impeachable-offense/vp-BBWkoQQ
Now, according to Graham, trump can't be held accountable for any offense.
And, as astonishing as it might seem, Moscow Mitch McConnell out plays Lindsey Graham when it comes to being a two-bit liar wearing a Russian suit.
There isn't a prison cell small enough for the two of them. They are both traitors. They spit in the face of our constitution and relish living the lavish lifestyles they reap from their hoodwinked constituents.  Moscow Mitch often responds to questions about why he has held up over one hundred bills from coming to a vote on the Senate floor with: 'Because I can.' You see? Moscow Mitch doesn't even entertain the notion that he is motivated by a sense of duty to America and our constitution. Moscow Mitch and Lindsey-the- slippery are so far down in Russian pockets a dry cleaner couldn't get them out.
It's tempting to think the followers of these GOP chicken-shit leaders who tremble at the mere notion of having to endure Trump's scorn are worse than these non-leaders, but they aren't. No, voters get tricked, lied to, misled, dissed and crapped upon by elected officials all the time. Thing is, the lying elected officials do know what they're doing and saying; their corruption is in their mirror every morning for them to see.
Moscow Mitch and a side-kick on a good day.
No one can count on these chickens to hatch anything but money for themselves.
The corruption within this current GOP Senate and House of Representatives makes the Tea Pot Dome scandal look like a tea party. Basically, these GOP representatives who fail to rebuke Trump are akin to whores serving us chicken gumbo: they take trump's appointments, as well as the appointment of their wives to other positions, and then do whatever he wants in return for position and money.  Trump's unconstitutional obstruction of justice, his willingness to incite riots or worse in America, his wanton sidestep of the emolument clause and obscene bullying and alienation of America from the world is beyond repugnant.
Talk about a rotten egg—trump has made a killing in causing business and personal bankruptcies.
As ex-GOP Senator, Jeff Flake, said this week*…. "he (Flake) wrote: "Trust me when I say that you can go elsewhere for a job. But you cannot go elsewhere for a soul." Flake entitled his op-ed, "There's still time to save your souls."  This pronouncement should ring a bell in the minds of Christians and pseudo-Christians alike: it's time for all of us to stop dancin' with the devil and run to a higher, moral ground.
Googling ,'Trump and ganster,' brings up 21 million hits.
Chicken-crap politicians need to be plucked from Congress and put in a cell with a cot and pot. Vote these lying chicken-cluckers out of office in 2020. America has lost jobs, lost food production, is selling nuclear secrets to the Saudi's and is now polluting our drinking water and rivers.  This administration and GOP Congress is not a nothing' burger, but simply one big splattered chicken-egg of failure and lies.
We don't deserve this chicken-shit stew Trump has put us in.
Take a leap of faith and vote in 2020 like America depends upon this upcoming election: it does.
Cheers-have a nice day. GOP=chicken gumbo.
Franque23.
*https://www.foxnews.com/media/jeff-flake-republicans-save-soul-trump-impeachment
Greta Thunberg sails to America. She breezes into town with a boiling luster of avid belief full of conviction. There are those who mock this sixteen-year old who dares to stand and speak her mind, strongly, frankly, without regard for the pitfalls honesty can sometimes bring when speaking to those thought to be superior. They're not.
Because I've worked in library services for almost twenty-five years now, this fired-up youth, Greta, conjures up memories of one of the bazillion books I've read—or at least in part scanned—over the years.
This book:
This book is a Juvenile Bio of a young man who really lived, Alexander Selkirk, though his true name was Alexander Selcraig. He was a Scott and it's thought the name deviance as recorded was perhaps due to poor spelling or a rocking boat during the time of transcript.  His relative is alive today and reports that his research suggests, "Selkirk (as a young lad) was a bit of a bastard, more respected in his absence than in his presence."*
My take is that Selcraig was a bit wild as a child, always in trouble, gifted in math and stubborn as the morning when it came to rising up to defend his right of opinion. Selcraig's troubled youth may be what led him to become a sailor—it was a means to get away from his past. For whatever the reason, this youth so filled with fury was the real Robinson Crusoe; he lived marooned on an island for four and one-half years, and mostly by his own doing. He chose his path fueled by his own determination, you can call it a hot headed mindset if you like, and thereby set his story forever in history.
This brief description of Selcraig, or Selkirk, the one whose life is now known as Robinson Crusoe, brings to mind Greta Thunberg. Think about it. Though Greta apparently didn't go around beating up people with sticks as Selcriag may have, she is, by her own admission, somewhat estranged from people by the very nature of her Asperger's condition.
When Greta headed out with this sign, she was alone with only the company of her determination.  Greta knows she is right when it comes to the issues surrounding climate change and she's willing to leave whatever she left behind to sail half way across the world to prove her point. Of course, Alexander Selkirk may have left his home to get away from his past while Greta has left home to make her future but, in the very least, the two seem to exhibit the same type of bold, unflinching spirit.
You see, Selkirk, in the year of 1704 approached his captain, Captian Stradling, while they moored by an uninhabited island and insisted the ship wasn't worthy to sail. He demanded that the crew go ashore and make needed repairs before setting sail. (It's reported that Selkirk was 28** and a worthy sailor and first mate of the vessel.)  Captain Stadling refused and the young lad, Selkirk, elected to remain behind on the desolate island rather than risk death at sea. It is recorded that, "Selkirk was put ashore with his bedding, a musket, pistol, gunpowder, hatchet, knife, his navigation tools, a pot for boiling food, two pounds of tobacco, some cheese and jam, a flask of rum and his Bible. He had made the biggest decision of his life. No longer just a complainer, he had taken action." No doubt our Robinson Crusoe to be thought another ship would sail by his island soon enough—that took four and one-half years to happen!
Greta has set herself out upon an island of belief surrounded by a sea of media attention, slashing rhetoric and attacking foes who fiercely disagree with her opinions. She made her decision. and watched the easier life she might otherwise have had set sail. Her standing ground is conviction—but is she right?
It should be noted that Selkirk was. "Dampier(the captian who saved Selkirk) told Selkirk the bittersweet news that he had been all too right about the decrepit Cinque Ports. Soon after abandoning the Scotsman in 1704 the ship sank off the coast of Peru, killing all but Stradling (The Captian who would not heed Selkirk's advice) and a dozen or so men, who wound up in Spanish prisons." In fact, that ship sank in a matter of two days after leaving Selkirk on the abandoned island.
It's also a sad truth that Selkirk became somewhat of a notoriety in England once his story became known, and he had more than enough money, but his life never lived up to the joy he found in solitude.  This is why Selkirk returned to the sea at age 44 to sail once again. However, fever soon took hold of much of the crew who died and they were thrown over board. It was recorded, "On December 13, 1721,………..North to northwest. Small Breeze and fair," it read. "Took 3 Englishmen out of a Dutch ship and at 8 pm. Alexander Selkirk . . . died."
Will Greta also find herself living a world she'd rather not see as time goes by? Will Greta Thunberg's greatest moment be that she set her sights on what is right, but only to see that her message is left behind?  These are turbulent times and it seems those more powerful than her may strand her intentions in a tide of lawyers, business and money. I hope not. I hope Greta Thunberg finds a sea of people ready to right her sail and lift her message as an ocean of truth.
I'm willing to row her boat. You?
The earth is our 'ship of state.'
Franque23
*For a more complete story
https://www.smithsonianmag.com/history/the-real-robinson-crusoe-74877644/
** Some facts differ from the book listed and the postings in the link. For one, Selkirk is said to be a young lad of 18 to 21  in the book when he was left on the island, not 28 as listed in the linked article. Here, I've deferred to the article linked.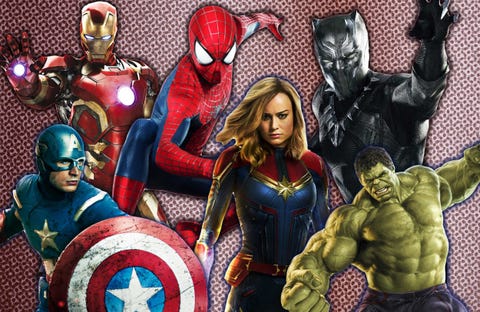 The reason few people talk about this movie's end is no one knows what the hell happened! That's about it for my spoiler alert but for anything that could've happened did, and still might. Christians consider Death the ultimate beginning while Hinduism, Jainism, Buddhism, and Sikhism (and other religions)think we come back around over and over again. If you ask me, this movie was produced by all of these religions during an all night drankin' party. Whatever, I recommend the party and the viewing. But what's this all about a "weird loop"?
The Weird Loop.
Okay, the Weird Loop as promised, but first about, Stan Lee. To me, there are few people in the history of Mankind who have touched as many lives as this comic book creator, writer, editor and publisher. Along with the help of two associates, Stan Lee gave the world superheroes—Spider–man, X-men, Iron Man, Thor, the Hulk, the Fantastic four, Black Panther, Daredevil, Doctor Strange, Scarlet Witch and lovable the Ant-man. There are a few generations of kids who have grown up believing they might be as great as these superheroes in their own way! Really, only the entire network of Disney can rival the success and influence of Stan Lee when it comes to his impact upon our children and, I think, society. These superhero's have woven our dreams, our hopes and aspirations.
It's also important to note with regard to my interest, I spent the past 13 years distributing the comics throughout our Library district on a monthly basis, as well as shelving and maintaining this collection at the branch where I work. So call me dialed up when it comes to Marvel superheroes.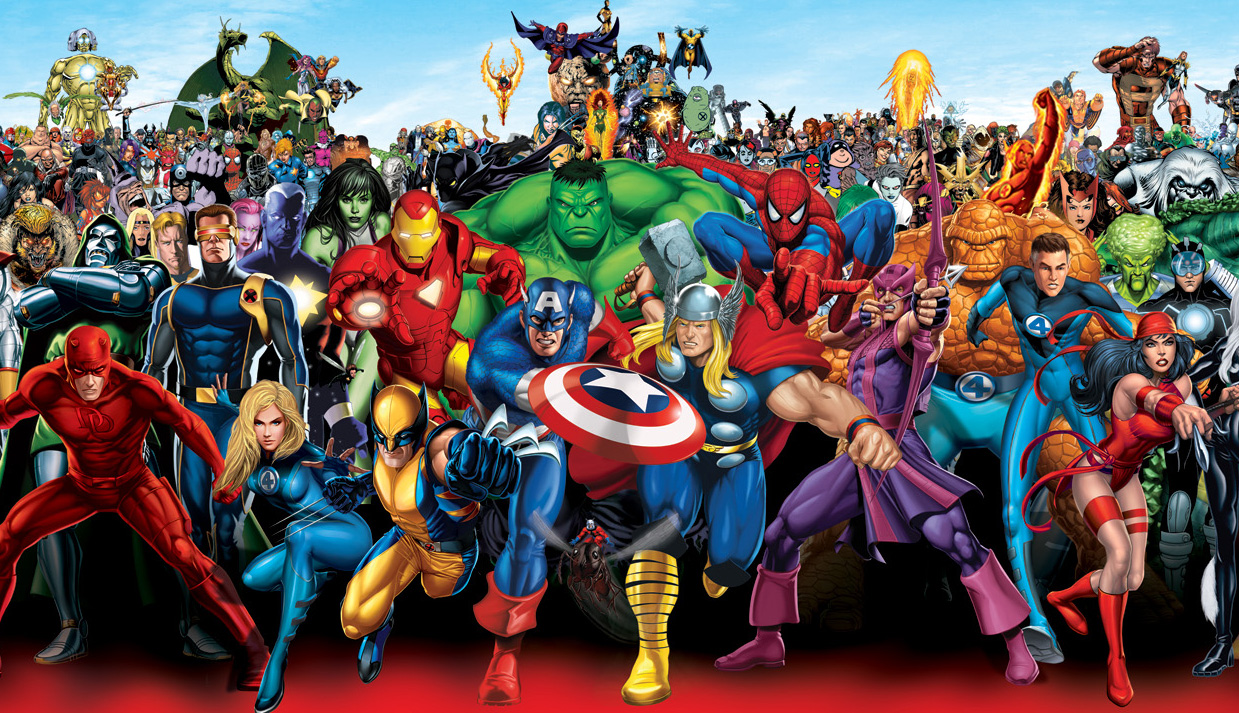 Well, almost randomly, by luck, my wife and I planned to go see the new Avenger movie this afternoon along with my wife's half-brother, Jim, and his wife, Cindy.  By the end of this movie, I'd guess most viewers were left with a euphoric smile on their face and a body that felt like a truck had run it over. I was no different as we waited for Jim to pull his car up to the curb to save us a dash through the rain.  We shared idle chat while waiting.
"I  met and knew, Stan Lee." I heard the words but thought it must have been a thunder-clap. Did Cindy, a person I've known for over thirty years, just casually mention she knew Stan Lee?
"Wait! What? (Kapow!) You've met Stan Lee?" This was rattlin' my Skrull!  Holy Kree! I'm the one who's met by chance or otherwise a plethora of famous people, not Cindy!* "What the hell?" My open mouth caught rain drops.
"Yes. I was in college in the 70's at New Port, California and took class from, Professor Townsend, author of, Boundaries." Quiet Cindy continued. "They threw a dress-up, surprise party for Professor Townsend for his birthday. Jim and I dressed up as(something like Romeo and Juliette—mind you, my mind was blown) and in walks Stan Lee!"
Oh how I wished I'd asked what Stan Lee had dressed up as…can you imagine?!?!?
"So wait, the real Stan Lee was in the room, at the party and stuff?"
Cindy casually went on not realizing I'd melted into the side-walk of alternative reality. "He stayed all night, laughing, sharing jokes and other stuff…"( "Other stuff,' is code for whatnot's at parties in the 70'S.)
Okay, 'I'm standing next to someone who has spent time with one of the most influential people on earth and I never knew it until now?' Cindy kept talking about the party but I was wondering how I might rub my shoulder into hers! When would Uatu arrive and cease my endless watch for reality? I was in hyperspace warp yelling, "You wouldn't like me when I'm angry!"
I pretty much blabbed gibberish(my readers are nodding, Yes!)the rest of the drive home. I thought about jumping on the car hood and yelling, "Why did I not know this, Cindy!!!" Zap! Blam! Would I ever piece together what was left of my former self?
Nope.
But then I remembered: "Just because someone stumbles and loses their path, doesn't mean they can't be saved." I had to re-group and note,, 'you can find friends in super unexpected places.' Cindy's experience and interest in Marvel characters had come from ,'left field.' Her story had only proved, 'The door is more open than it appears…we can walk through it, and sometimes run.'***
Have a super flight through Life….
Franque23
*Here's the deal on some of my history.  Seeing the Avenger's: End Game with someone who knew Stan Lee without me knowing it is much like the rest of my life. For one example, walking randomly down East Hampton's Beach with a  new gal friend and having Paul McCartney drive a dune buggy up with his wife and say hello. Of course , it turned out my new gal-friend was seeing Simon….so much more of this in my life, but that's for another glob.
** https://www.amazon.com/Boundaries-Henry-Cloud/dp/0310241804
*** These are just Seeing the Avenger'sof good quotes in Marvel Comics…
The movie version…
*
A very blue wave.
A couple of thoughts to light up the season.
It's no secret Republicans took a whippin' in the 2018 mid-terms. The House of Representatives flipped blue by a large margin and likewise Republicans lost State representatives seats across the country. This was much more than a ,'standard,' mid-term correction vote. This vote was a cry heard loud and clear by both party's. Republicans were able to hold Texas, slip by Florida and out-right cheat to win Georgia, but over all, the party took a slogging at the polls.
What appeals to me most is this blue wave came about via standard rich donors as well as grass root donations. The tide is more than turning blue, the presence of foreign donations via secret PACS may be washing away, and gerrymandering will be re-whittled in many states. I'd say new people running for office—so many women—(Right? :-))along with Pelosi's help kept most races on point: on healthcare concerns, medicare and social security.  But there's still a lot of fog surrounding these issues and how best to drive them home in 2020.
2) The charge for climate change is well meaning but poorly framed for those hoping to gain a political leg up in 2020. It's a discussion that can't be won by scientifically based facts or mouth foaming, delusional thinking. Nope, the world has spun too many times for any of us to prove warming trends that spell disaster are part of natural course within the World's environmental history or not.
Nope, arguing over climate change is exactly what Trump wants his opponents to do.
If you like Trump, argue climate change.
If you hope Trump falls into an oil slick laden with Red Tide, argue pollution.
In fact, if you want to win in 2020 steer clear of climate change. Instead, ask voters to raise their hands if they want toxic drinking water? Do they want to swim in oil slick oceans? Let's count the hands. Do people want to bathe in fracking industrial waste or not? Let's hear ye! These are issues Trump's policies fail to address, worse, they add to the pollution of our living environment.  The beauty of focusing on pollution instead of harping about climate change is that IF we  get control over pollution we will actually be doing all Mankind can do to stem climate change. No, controlling pollution may not solve climate change, but attacking and ending pollution is the best we can do about it. Point: sidestep climate change in 2020.( Put a small boat in your backyard instead.)
Now, a prayer. I pray for wisdom we haven't seen when dealing with the marching South Americans. Some politicians are starting to ask why we are sending soldiers when we could have been sending help? Yes, the policies of Trump on this issue are plain wrong. If you see a problem coming there may be another way to solve it other than fighting it.
We need more Zen in our leadership.
America, BTW, is huge and loaded with tons of money and power.  America can and should have mobilized a huge peace force sort of coalition to march on down to our boarder via govt. funded fare to build housing for these people who flee for their lives and march to the U.S. If you're getting checks from the U.S. for not working, I say you're on the planes. We're going to use as many U.S. products as possible to build communities where these people can stay until entirely vetted, politically and health wise.  Bingo American industries of every sort—you just struck it rich by a huge government demand for every commodity you produce! They need food? Bingo, mid-west farmers! Your load of customers just arrived and our tax dollars will buy your food and ship it to where it's needed.
But where will the money come from to support a Hoover Dam type project to turn an unused place into a living space? It's called tax dollars—you know the ones our government wastes every day in about every way.
Idea! We could start finding the money needed to house these immigrants by dropping 50% less bombs around the world every day.  If we did stop our morbid need to bomb the world, our government coffers would be raining money instead of death and destruction.
Think about it: imagine. The U.S. actually accepts a large immigrant population wisely, securely, without shooting or jailing a single kid! America shows what must be done to support and help our migrating populations the world over!!! How neat it would be for America to become world leaders, the ones who saved the world once again!
There it is: thoughts and prayers done right, without guns but with brain power, might, will, huge amounts of money and a willing workforce. There it is: a booming economy led by successful life giving policy. There would be wrinkles to iron out, but this should have been our focus, not walls, closed boarders and an army.
The up and coming new lot of Democratic politicians understand that thinking straight is easy to do. Here's five examples of women who schooled together, stuck together and all won seats in Colorado  state Legislature in 2018.  This article is quite a read; a map to political success and strength.
https://people.com/politics/five-female-friends-state-senate-colorado-won/
Cheers
Franque23….Om
Please note…this ocean shot is from that ,'sh*t hole,' country, Mexico.
My wife recently told  a news story on T.V. to "Go Fund Yourself." It broke me out in fits of laughter….as my wife often does. She's smart, a wit-full companion that keeps me thinkin'. Thing is, my first editor of everything you've ever read from me is also sharp, and more helpful than you know…. Barbara sent me this tonight,, and I thought in our time of strife it might do us all good to take a look at the,'Will  to Survive'. It's in all of us, to fight for existence, and that we shall prevail…just look at the trees: they lead the way.
Enjoy, and thanks again to Barbara for the link.
Peace, Franque23
Trees have been around for about 370 million years, and as you can see from these incredible pictures, there's a good reason why they've survived for so long.  Whether they're growing in the middle of gale-force winds, on the tops of rocky platforms, inside concrete tunnels, or even growing out of each other, trees know how to survive in places that few living organisms can, which explains why the planet is host to around 3 trillion adult trees that cover an estimated 30% of the earth's land.  Considering that plants produce the vast majority of the oxygen that we breathe, we should all think ourselves very fortunate that trees are as resilient as they are.  We wouldn't even be here if they weren't.
#1  A Place Of Enchantment

#2  This Palm Tree Fell Over And Curved Right Back Up

#3  This Tree Fell Over And Grew 4 More Trees Out Of Itself

#4  The Only Tree That Survived The Tsunami In Japan Between 70,000 Trees. Now Protected And Restored.

#5  Tree Of Life – Olympic National Park, Washington

#6   A Tree's Root Spill Over The Sidewalk

#7   Nature FTW

#8   A Tree Growing Through Speed Limit Sign

#9  This Tree That Refuses To Die

#10  This Tree Still Has Its Leaves Because Of The Light Shining On It

#11  Life Finds A Way

#12  Tree Roots Extend Across A Gap To The Mainland For Nutrients

#13  Life Finds A Way

#14  Ta Promh Temple In Cambodia

#15  Striving

#16  Someone Hung His Skates On A Small Tree When He Was Younger. He Forgot He Had Left Them There And Found Them Years Later
#17  A Tree Growing On Another Tree

#18 This Tree Is Growing Out Of Another Tree

#19 This Tree Grew Out Of The Stump Of A Dead Tree And Then The Stump Rotted Away

#20 A Tree Grows From Third Floor Window

#21 Life Finds A Way

#22 I Spent Ages Staring At This Tree Before Taking This Pic. I Hope You Find It As Fascinating As I Did

#23 This Floating Island That Grew At The End Of A Partially Sunken Tree

#24 This Wooden Chair My Parents Bought Started Sprouting Leaves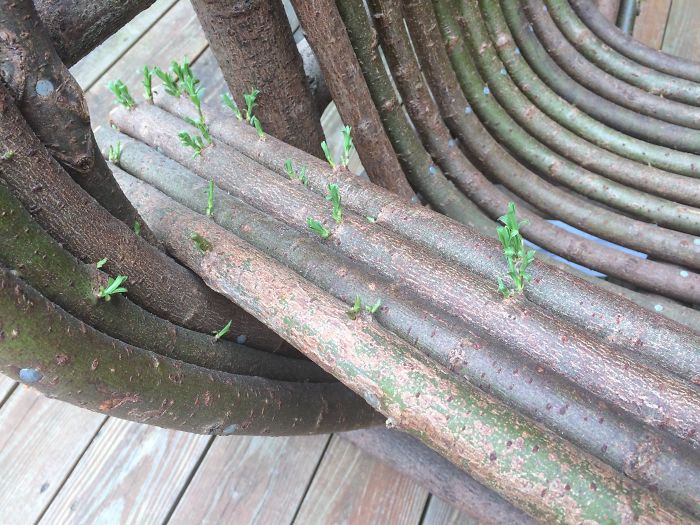 #25 The Old Piano Tree

#27 One Tree On My Street Refused To Accept Winter

#28 My Sister's Tree Is Eating Her Fence

#29 This Tree Growing Through A Fence

#30 Life,Uh… Finds A Way

(Please note the book recommendation below this post.)
Of course, the President's so-called tax breaks are simply theft from the American workers to give more money to the already super wealthy—everyone knows this. And dropping controls on pollution dumping into our streams and rivers is completely stupid. Everyone knows this as well, even if they drink the, "Kool-aid." But,  why do some people support agenda's that they know are wrong?
Definition of brainwashing 
1: a forcible indoctrination to induce someone to give up basic political, social, or religious beliefs and attitudes and to accept contrasting regimented ideas(Merriam-webster)
That's right. People support ideas and practices that they know are wrong because they have been brainwashed to think differently about what they know is true. This is what has happened to the Trump supporters. And, really, I don't blame Trump's supporters for their beliefs as much as I want them to understand what has happened to them.  We need Trump's supporters to, 'Snap out of it.' We need our republican counterparts in this society to  wake up and smell the coffee; we need to understand that many of us have been indoctrinated to vote against our own well-being.
The GOP regime has relentlessly assaulted the American voters with a barrage of fear-loaded slogans that aren't true, (Immigrants are taking your jobs—not true.)slide-of- mouth motto's (America, love it or leave it—against all American principles!) Make America great again!—ha!, and the famously flawed,'Trickle Down theory'.) It's all a lie told over and over again,.
The verbose reiterated barrage against pollution controls, banking regulation, the U.N, the Gay, the Woman and less fortunate are all lies propelled into the minds of so many. And all of them by means of one simply truth: say anything well enough, long enough and often enough and it doesn't matter whether it's true or not—people will believe what they have been taught to believe through repetition.
But is Trump a fool? Many point to his mid-range popularity and say, "It ain't so." But here's the thing: Trump's standings, polling, none of that changes what he is: wrong in just about everything.
Trump's poor vision with regard to pursuing fossil fuel development verses renewable exploration and expansion, his disregard for increasing pollution, human rights, specifically women's rights and minorities, his attack on EAP standards and lack of support for science advancement are a few hot spots to focus on when it comes to thinking Trump a fool.
So much about this man is wrong and stupid, yet so many cheer him on??? I'm thinking a fool can win at cards, but not at life. I hope I'm right. Right now, we're in the mists of a Russian(and others) financed brain-washing campaign of the American people. The results aren't pretty.
Like it or not, our population has been worked on by powerful interests so that we've become divided from one another. We've been told that the under educated cannot reason or fend for themselves(not true); we've been told that 'Southerner's,' are racists and that blacks and minorities are somehow inferior(not true). And to what gain? Remember, United we stand; divided we fall. This is why some American's have been taught to hate and disregard reason. The powerful want to control us, use us, and all to their own gain at our cost.
The first thing to teach an indoctrinated, brainwashed person is that they have been. This is the first step back to reason.
Marching, yelling and sign holding might help identify our difference of opinion, but teaching and informing our populace about the tools being used in our society to cause us to work against our own interest is of utmost importance. We need to identify those mechanisms present in America that work to divide us and cause us to not protect our own welfare and root them out.
Now is a great time to understand we have been brainwashed as a people. Now is a great time for us to trump this brainwashing and get back together.
Franque23
History can teach us a lot and, Revolution is not a dinner Party, by Compesti, gives good insight into China's Mao zedong revolution..maybe at your local library…too.
https://www.amazon.com/Revolution-Dinner-Party-Chang-Compestine/dp/0312581491
Okay so I'm not talkin' about the boob-heads in Congress, but, to be thoroughly transparent, the ones that go walking by—not that I've ever noticed.
So, let's get this straight, or straighter.(yes-I'm a guy)
It is all about what we know and hope to learn. Otherwise, we might as well live inside a brown bag and bang about in it for the time we live. Either we look out and try to learn from history  as well as the present or we live like a snail clinging to the side of a Grand Canyon wall without a clue.
But, what does this have to do with boobs?
I'm not sure when we all started to notice…
(1957- Sophia Loren glimpses an eye-full of Jane Mansfield.)
Back in my day (and on another planet) the expressions we used to endear ourselves to our friends as we corrected their thinking often didn't sound so friendly. Thing is, they were. When we called someone a,'boob,' what we meant was,'Hey-you're wrong, but you're part of our group so get it right.' My world of friends moved along with a crap load of expressions that somehow cheered us up! "Hey, brain dent," was a nice way of saying hello. "You're a mistake looking to happen," could ring loud and clear at any moment along with, jerk, dope, bozo, buffoon, schmuck, doofus, klutz, nincompoop, nimrod(predecessor of dick-head if you ask me) and, of course, boob-head. Yep, the lingo connected us all through a barrage of slander and smiles. And thank goodness I was born when pillock and snollygoster had gone out of fashion-that would've been embarrassing.
"You boob!" first bounced its way into our visceral in the book, Tropic of Cancer, in 1930. My time meant Play Boy was propping up large Boobs. That lit a racy fire laced by a litany of terms: twins, headlights, leaders, points, jugs was common, hangers never made sense in my young crowd, sweater puppies worked but, strawberry cream? No, I don't think so… Hooters, yes, and way before the chain so call us all psychic.
It's not just men that celebrate the boob.
This is a picture of a young Marilyn  Monroe. Is there anything missing?
I'm really not sure;
I am sure she had to bare all to make the movie scene.
And Dolly,( 'I have not had surgery') yeah, she seemed to grow.
Notice any difference?
Just asking?
Yep. I do think it was when I was young that the preference for large breast took hold in our society…and I have to wonder, no, I know, how that made/makes a large percentage of girls and women feel about themselves.
It's all completely wrong, almost an obscene blight in our society that how one aspect of a women can define their over all appeal. But, it may have always been this way. Way back in the day—like 250 years ago or so—large (we call them voluptuous) women were all the rage. The skinny women of today would be outcast, shamed, no matter the size of their breast. So, it's all odd…
No, these breasts aren't natural……
Thing is, this entire post isn't about breast, and what their size has done to us as a society, and the people it's hurt…
Okay-here's the point.
According to a report released by the American Association of Plastic Surgeons, 279,143 breast augmentations were performed in 2015. For those who are keeping track, that's a 31% increase from the number performed back in 2000. Yes, the American obsession with abundance has officially gone 'breastal'.
"http://www.alternet.org/sex-amp-relationships/big-boob-love-what-life-large-breasts"
According to the American Society of Plastic Surgeons, breast implants are now the number one cosmetic procedure in the United States. How ironic is it then that a procedure that is undertaken to supposedly enhance a woman's self-esteem has resulted in a finding that women who get breast implants are at least three times more likely to commit suicide.
"http://www.salon.com/2013/08/17/9_weird_facts_about_breasts/">http://www.salon.com/2013/08/17/9_weird_facts_about_breasts
See? This breast thing is a mess. I'm thinking this whole 'MeToo' movement will get us out of this dumb, fascination with breast and help us guys, at least, focus on the female's being. That would be nice, enlightening, a step in the right direction.
Heck, we might even drop one hundred terms men use for breasts and call them, well, breasts. Men are sometimes called, 'dick-head,' for a reason.
A gown for the awards..okay?
But, can man ever learn not to afflict a physical attribute on to a woman and attached it to what she is worth? This is the question and trial for the next generation…..good luck. I'm on your side but, for now, boobs R us.
Franque23
Please, everyone who wants to, go burn every shoe you have then take a hike.
The question is simple. Is there any kind of war that's not happening now in America? Randomly, I'd say the only thing most American's agree upon is that ice cream is at least okay.
All the rest, the North, the South, the Bread Basket zones and Coastal cities, the whites, blacks, minorities against minorities or not, the radical right, left, with the melting pot Brillo-ed out, the rich against the poor, the old in the way of the young, the war on fat or too thin, the what kind of man are you?, what bathroom to use or slate to clean?, no guns or fire away, it's all up in air lifted and swirled by misunderstanding, hate, fear, mockery and assault.
We're yelling at ourselves!?!?
Some days, I sit and listen to this song and dance in the living room just to get away from the mess of our society, never mind what I'm wearing. https://www.youtube.com/watch?v=JiQIisyncY0
(Want to feel better? Listen to Fogerty's song in the link in this glob and watch the fall clip at the end…cheers! And oh, please forward! Thanks.)
Is America being undone? Or, is American being re-tooled by internal disorder that will lead to a more perfect union? Don't ask me—I asked you!
Me? I might be in favor of how the Democratic party seems to be changing while I flat-out hate the way the Republican party is heading. Currently, cramming the hearing making process of a Supreme Court nominee down the throats of legislators who in the recent past couldn't get their guy a hearing for almost a year feels wrong.  It brings to mind warm poop for breakfast. (or anything else as disgusting-use your imagination.)
Yum.. (please tell me this is ice cream.)
On a side, just a thought, has anyone noticed that Trump keeps saying Mueller's investigation is a , "Witch Hunt," but only Warlocks have been arrested? So, maybe, Trump should leave women out of this—just saying.
Who else thinks herding teams of lawyers into a padded cell won't help America out of our grid lock-and-load? How about using a bunch of pandering gerrymandering partisan warring politicians? Yeah, not that either. What to do?
Idea!
We eat ice cream, like all together. American's should declare a huge Eat Ice Cream day; just do it, and gain weight.
Don't give up, no matter what, eat the ice cream. Let the ice cream wars begin!
Then we could have a long, 1/2 of a day when we all diet together for a moment. We could skip afternoon snacks, maybe. The bonding we need would begin!
This might not work, but then again think about this: what if American's saved whatever they could over the course of one year (whahahha, this a funny thought.) and spent it on buying stock in ice cream companies. Then, we all could agree to buy ice cream stocks over the course of one week just prior to Universal Ice Cream Day! Boom! The stocks rocket up; American's sell their ice cream stock and buy our representatives brooms so they can fly away higher than the stocks before they crash!?!?! Okay, this won't work either. Why? The plan is perfect but for 1/3 of all working American's have no savings at all, while another 1/3 of working Americans have 1000 dollars saved.
Basically, American's have been screwed for so long nails might go out of business.
Bonus picture shows the Beatles traveling in a van doing gigs before anyone knew they liked ice cream too.
Oh sigh, it's time to study our problems in this country and find solutions. But, it must be hard being a teacher now-a-days. Imagine going from teaching one year that anyone can be president to the next and having to explain why the president is a compulsive liar.
But, change isn't new in America. Women couldn't vote at one time and now they get groped by preachers on national T.V.* This sort of change is part of my life, too. I used to drive through a tunnel going to New York City and I marveled at the cops standing on the underground walkways by the road. It all made me feel safe; protected.
Years later, I went back to the city and drove through the same tunnel only to find the cops had been replaced by hookers! It was as if Mad Magazine had come alive. I now have a case of bad tunnel vision.
Oddly, I can't find a single picture of prostitutes walking these isles as I saw later on…go figure? Thing is, I wondered right then, how did people stop to pick them up?  It never made sense to me.
Relax-eat some ice cream and dream you've gone to heaven, or maybe we're in heaven and meant to enjoy the glitches? If you're old enough, you might recall a popular song that asked, "What if God were one of us?
But, what if God is all of us?
Even Trump likes ice cream.//wait? What?
Anyway-have the best days you can. And, maybe, chill with the video below. Fall's a-coming!
Cheers,
Franque23
About that Morgan-Franquemont conflict: The Royals verses the pirates.
It's a miracle any Morgan Pirates survive, with Joe Morgan driving off of bridges as a kid, with ladies running a muck who need,'How to wear hat lessons,'(This photo blocked by the Who knows Who) and Dave Morgan, now gone, bless his soul, who once fell into the brink at age three without a care in the world or knowledge of how to float. Ripley's Believe It or Not has maybe called me twice about this family,* but I've taken the high, Royal Road and decided to write this glob only.
To begin, it's obvious the Noble Franquemont line is ready to take control.
It's a Royal bunch…those who will lead us are pictured above and below.
We can rest assured of our humble Leadership.
And here is pictured the foundation of our Royal belief…our backyard entrance to our home's Nobel courtyard in Germany-*(Thanks to my wife for this wonderful shot.)
Should you dare step inside the courtyard of our ancestral home, you would see this.
And here are some of our joined generation that solidified the Franquemont (okay, Morgamont) victory at Lake Bonaparte.
But, truthfully, most Morgan pirates need to be in jail. NO, really, I think I could sell them time shares in prison!
It's not because of their politics, their thievery, their gluttonous drankin' and absolute aversion for just about anything normal, no,,,these are their very best parts. The worst of the lot lie in the shadows of innocent looks, half bent smiles and spineless attacks when the Royal Franquemont Guard is sleeping, or talking , or eating, or just fartin' around paying no attention to the Pirates.
Do you see how young the pirates begin to sneak their way into our unsuspecting hearts!
And Pirates the Morgan's be, every lad and lass of them, the worst sort. Call the cops! No, wait, he's one of them no good, double fistin' potato chip eating lot.
The fellow on the right is by marriage one of them, and he'll arrest anyone of us on the spot—the cop that he is. The middle man, Nick Morgan, be just that, a go between who claims the Morgan name but not the politics. And on the left, a Royal, Craig the Car-is locked,(Carlock) member who listens to all sides.
Well, at least the Morgan's will have trouble posting bail….oh wait, one of them was or still is a fierce bail's man guys?
The Morgan man at Dakota's back was once a bailsmen. Ben the Morgan is now an insurance guy. Ha! He wants to insure your life.
The Crime as witnessed this past July on the 24ish upon the dock of Innocence….
It was a clear day, the waters calm, as I stood unsuspecting on our new dock, recovering from three cracked/bruised ribs, a torn right leg and fatigue it'd cost me to build it**.  Mike the Smile, Pirate Murphy, as he's called, came kayaking up to me all, well, smiles. Aye, if I hadn't been in such a pleasant ruling mood I might have notice his smile seemed a bit skewed. Sure enough , our pleasant conversation was soon followed by Nick the Wicked and his protege, Blake, known as Blinko the Pirate, who laid my smiles to waist. I always take the high, Royal road so I never suspected foul play as Blinko raced up the stairs while Mike the Smile Murphy and I shared conversation. Moments later, Nick and Blinko hauled ass off in their kayak with my beers and soda's in hand!!! Yellin' all the while! This will forever be known as the Slithering Smile theft of 2018.
I'll have em' walkin' the steps to the lake when I catch up to them.
(Our half way dock steps.)
They took my very best beer—not to be replaced throughout the reunion—and some super soda I'd never miss. It was a horrible sight, and then Mike, the bad smilin' Murphy, slid like a snake away in his kayak to follow the pirates.
This is typical stuff from the Morgan Pirates; I have to cheer, Nick Morgan, however, who is smart to realize in his own words, "Trump is a con, a cheat and lizard eating suck head with no brains…"***So there is hope for the genes. Anyway, with our Franquemont Royal empathy I will spare the Morgan lot this time.
For now, let them eat ice cream!
(BTW-this is one shot of the new dock.)
The decree has been decried? It reads like this: "I don't know, something will happen in two years at our next reunion…dead fish in the frig…something." This man in a new Franquemont helmet guarantees it!
Meanwhile, I'll be checking passports when getting aboard from now on.
But there is one more thing. Through tough negotiations, tireless days and nights on scotch and beer, we have decided to claim the Morgamont dock, ( a half-way dock located between the bluff and lake as pictured four shots above), as a safe heaven from any intentional farting, photo bombing or fire burning, stuff like that. It's sorta like during World War 11 when countries agreed to not bomb special places like France's, Versailles, as they bombed and killed 60 million people else where.
We will, instead, follow this new helmet wearing man to the,'New,' Marina and camp ground…
It's all good.
Franque23
Calling me the absolute, forever King will do for now.
Not true….believe it or not.
**Our ancestral home in Germany.
***See previous glob—Bonaparte Dockin'
****This may not be an exact quote….