You are currently browsing the tag archive for the 'family history' tag.
 As my dear friends, Marc and Ali, named it, today is Blursday. It's not a day like another, it is the other day.
It's all about retirement in a locked down Nation full of people equipped with the skill of the steel ball that's trapped in a pin-ball machine.
Work life stopped and America went on tilt. Yikes, "Mask or ventilator; mask or ventilator… hmmmm, so many choices."
Thing is retirement can bring many things but time is not one of them! Heck, I'm retired and don't have much time left! My fuse is burning fast as the clock ticks double time while I dribble on my shirt what food doesn't manage to get down my sporting turkey neck.
Vultures wear stop watches as they circle above.
Something's flying overhead so I'm wearing my hat….
Mail persons knock to see if they still need to deliver to my address.
The good news is a Wednesday morning can feel like a Saturday and a Monday like Friday. Tuesday usually sucks retired or not. Tuesday has very little to say about anything; it's not Friday, no better than a Monday and  not related to any weekend at all whether you're moth balled or under the work master's lash. Nope, I'm telling ya, I've looked at Tuesday from both side now and Tuesday's a dump of a wannabe day. Maybe this is why I picked Tuesday to post this glob—what could go wrong? Or worse….actually, it's Blursday.
Anyway…
While working, I never answered the home phone when at home. I told people to text me because, well, I don't text.
Now? I answer so many calls from travel agents offering deals that might kill me if I go on them I feel I know the solicitors personally. "Hey, you're the person who offered me that trip to see Head Hunters last week aren't you? Well, hows the kids?" Okay, honestly, I feel sorry for anyone calling trying to sell travel packages right now… "Hey! We have a great deal for you driving from Gainesville to  Orlando in your own car! Free coupons on the interstate at the interstate stop!!!"
Okay, no ones going anywhere if you live in Florida unless you're extremely suicidal or just count on your co-pilot, God, a bit much.
Life couldn't be better for me. Telemarketers call all day long and some campaigning phone calls are starting to light up our dial. Everyone is so sweet. The Fed Ex man rings the bell and stares as I answer wondering if I'm dead or alive. My dog sounds viscous and I swear the delivery people look like they'd rather be attacked than to have to stand near me for another minute.
I stopped by a take out window and the food nearly flew in my face as I signed the receipt  Alfred E. and drove off.
Seriously, I have a friend who is a grave digger part time. Does Randy think this might be some sort of bonanza year?
I mean, I guess there's a bright side to even in the worst happenstance. Like I'm on the track and that train's coming but my wife divorced me, I'm about to lose my house, I have covid-19 , syphilis and I think a coral snake just bit me, the Sahara dust full of pathogens is upon us and the hurricane season is here…maybe, just sit tight and wait for that train? BTW, why are trains in America never on time? In Japan, where they outlawed suicide, the trains are always on time? So, what's up with that?
Here's to the Blursday's of retirement and frankly, my dear, I'm hoping for a hell of a lot more of them. I don't care how blurry.
Franque23 is retired and continually never bored. In truth.. I'm Lovin it… Cheers.
( some pictures enlarge by clicking…like the papaya tree.. Oh my)
Dale wants to know why I count everything? Well, clearly I was once an Australian Shepherd—she must not know?
Anyway, I am a counter; I count on good luck, good friends, good times, good weather and good reads. The beautiful thing about being an optimist is I'm never disappointed. Life is a roller coaster and every bottom leads to the top of the next plateau—that"s what I count on.
But what could this have to do with these 48 tomatoes in our kitchen today? (There's a few more you can't see…really about 61 in all.)
Well, that's simple. A few weeks ago I counted over 314 tomatoes in our garden and hoped the crop would make it—note: I refuse to count cherry tomatoes. Anyway, the tomatoes started becoming randomly ripe here or there without rhyme or reason throughout the garden. In that the plants are often over 6 feet tall, I had to hunt for tomatoes as if they were Easter eggs.  Eventually, after boiling down about 31 tomatoes to freeze into 3 or 4 quart baggies of sauce per day, I think the tomato bunny is leaving my yard.
Today's pick included a 17 green beans, a mess of collard greens and about 18 1/2 tomatoes.
However, please note the six large brown bags on the table behind today's hunt. These bags are the secret to reaping in ripe tomatoes in Florida's early heat and before the 4,129* bugs here that use infrared spyware and well coordinated attack plans can sting the fruit…Dang, I dislike everyone last one of them…(NOTE: for the first time in, no joke, 42 and 1/2 years of gardening in North Florida, I haven't seen but two fruit stinging insects in my garden! I'm not sure if this is due to the air quality improvement, the normal season we are having weather wise here for the first time in ten and 1/4 years or random luck. But, for whatever the reason, I'm getting worried about not seeing the insects I hate to see… so I'm going to a shrink about this,)…
This is our first child and my wife, Dale, back in 1982 in our Micanopy home. The garden is about 27 feet left of her.
Bonus picture: this papaya grew as a volunteer from our compost I spread last August. It's about 25 feet tall; so far, it has had 33 papaya's on it. In all, 17 papaya's grew in the garden from our compost but I transplanted the others thinking, "Who needs 17 papaya's growing in a veggie garden?" Good thing. Apparently the trees live up to five years.
Anyway,,, back to those 6 brown bags—they held 56 (plus three rotten) tomatoes in different stages of ripening and four papayas… So, the deal is to pick most of the tomatoes in the garden as they just start to ripen, especially if the tomato has splits or rings on its top which means they're likely to split open or rot on the vine if you leave them outside. There's a trick to this picking called timing, but why go into that when your mind is already blown by the  128 tomatoes I've made into sauce and frozen in 18 baggies so far? Plus, every recipe leaves something out.
Above: 73 tomatoes plus three rotten ones.
The three rotten ones….
Here's the fifty-six tomatoes from the brown bags.
Of the 56 tomatoes in the bags, 36 were ripe.
It can take up to four or five days for tomatoes pulled from the garden less than green but turning white or red in spots to ripen in the bags. I check them every day as one that goes bad in the bags makes a mess. Some tomatoes may ripen in one to two days,,, it all depends on how ripe they are when you pick them.
I hope this helps. But here's the thing: you don't need hardly any space at all to grow tomatoes. You can grow them in pots on a balcony if that's what you have to use. Or, since tomatoes are the best thing coming out of just about any garden, if you have a 3 foot wide, ten or 15 foot long space that gets at least 1/2 day sun, dig that soil up. Add good soil, put up a straight fence down the middle of that row supported well by stakes that are at least four feet high. Now, buy 9 starter tomatoes from Lowes (if you only have a ten foot row–one planted every 3 feet on either side of the fence) and plant them. Be sure you have a watering source… hose, sprinkler… something….
This type of set-up might yeild you 100 tomatoes…!?!?
One more thing,,, stay away  from Big Boy or Better Boy tomatoes if planting in Florida. They're size is spectacular to see but the top ridges in these varieties tend to split open in Florida's heat.  Plant around Feb. 15th or August 15th in Gainesville and cover if we get a weird cold night or two.
And, if you have a backyard, plop a pool in it if you can—there's nothing like a swim after a day of picking 18 and 1/2 tomatoes.
Cheers from tomato land.
Franque23 is counting on you.
*I will admit to having never counted the insects…maybe.
We all know about Sundowners syndrome, but what about Sun-uppers syndrome? My wife has this and it's a beast of a condition.
Oh, I know, there's a zillion conditions to worry about or contract, like the dreaded, Water Allergy, of which there are 30 known cases. (Yes, these people are/were allergic to water?) Or, there's the Foreign Accent syndrome with 60 known cases, a condition that renders its victims talking in unrecognizable dialects but I have to ask: isn't this then just gibberish, or realpolitik? Maybe, none of these are as bad as the dreaded, Laughing Death, or KURU, found in New Guinea exclusively and known to lead to people falling down laughing for months until they actually die in fits of laughter. Privately, I do wonder what the joke was, but aren't these people an answer to a comedian's prayer…for a while?
Let's move on.
Remember, this post is about my wive's case of Sun-uppers—the worst possible condition.
Believe or not, there's some debate about whether or not the expression, 'Top of the Morning to You!' is truly an Irish tradition! To me, the premise that any way too early of a morning could have a top is ridiculous.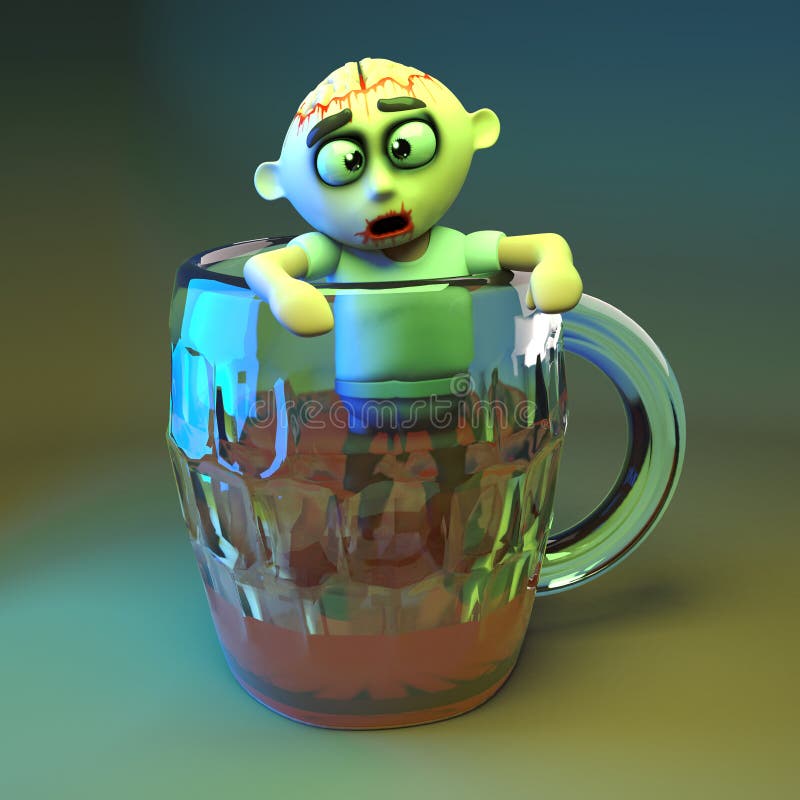 But, after opening up my morning sleepy eyes and peering through one zillion posts on the subject, I think the saying does date back to around 1684 and as found in Irish literature. Though, to be fair,  others claim the spread of this far fetched assumption may have sprung from stage performances here in the States during the 1900 hundreds. The thinking is the phrase became an easy way for actors on stage to make the audience buy in to their character's Irish ancestry, if not their madness.
Thing is, I don't care where the top of the morning came from on any given morning—just don't let it come to soon. That's right, I'm retired now and sleeping in is something I've worked for my entire life.
Face it: I wake up to take a nap.
Sun, wind, clouds or even pelting hail, I don't care, mornings are for sleeping in. Any good fellow exactly like me can tell you that.  There's an ol' expression never used that any farmer wouldn't tell you: what you don't get done in the morning can wait until afternoon.  That's the key. This famous expression is based on little and has been the making of many great lives we never read much about. Count me in!
Anyway, about Sun-uppers…. It starts with way too little coffee, a comfy couch and boring TV shows. All this renders the syndrome's victim sprawled out on the couch in their living room, mouth open, snoring, speechless and basically catatonic by eight or nine PM.
Even pets can catch it…
Worse, this condition leads to the this same afflicted individual awakening with the first glint of sunlight before even worms are crawling—birds are sound asleep; the moon is dancing and owls still hunt.
But, no, Sun-uppers don't care about the sleep to noon body rhythm of natural man. It's, 'Up and at em,' as my dad used to proclaim on Saturday mornings. Somehow, I think the war never ended for him. Anyway, I can tell you as a true humanoid, mornings were meant for sleeping in followed by coffee and rest.
Sure, I've gotten up early and called psychiatrists and whatnot's to get help about my wife's Sun-upper's condition. Who hasn't done that, right? But when I do I always get the same message: call later. This sends me sinking into a kaleidoscopic nightmare image of a toilet flushing as I run back to bed to dive beneath the sheets. It's stinking bad. I'm telling you: this problem is baaad.
If you are a victim like me, if you live with a spouse severely affected with Sun-uppers take solace: there's no cure.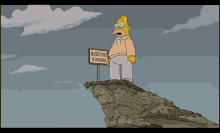 So, don't bother. just try to sleep through the racket, the doors opening, closing, opening, closing, banging shut, the phone ringing and a loud TV being turned on by 7 AM. You can do it; good luck.
Soon, someone will develop and Sun-uppers Deniers group we might join on line in the late afternoon, or 8ish as our mates fall asleep on the couch. We might explore new mythologies, weird new systems that may keep those afflicted with Sun-uppers from falling asleep too early in the evening. Who knows, some of us might become famous for inventing techniques the world has yet to try?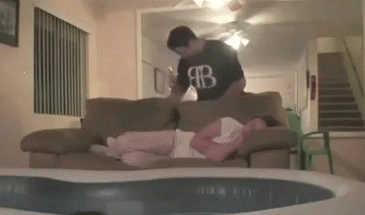 Bye for now; it's a beautiful start to the the day! Top of the Afternoon to you!
Franque23
It will be ten years back this summer to be precise…( Please enjoy the linked video with music below)
This is a Franquemont-Morgan reunion our families have held it seems forever. Basically, you need to understand the Franquemont's are true royalty in our hearts and minds and the Morgan black spot side of our genes are the worst kind of horns-wagglin' pirates. I tried that year to do a story hour to appease the pirates,  as shown through out this clip below, but none of that worked as attested by one of ours being snatched and tied to a chair for like days–you'll see that too.
As always, it all happens at Lake Bonaparte, and this 2010 reunion gathered 58 of the good Franquemonts and the bad whatevers who think they are pirates.  Oddly, no one drinks at these reunions that I've noticed. Really!* You'll see us innocently roping off of Round Island—a feat no longer possible with the development there—only to be chased down by the cops who escorted us across the lake for the want of one life jacket cause 17 wasn't enough. You'll see some brave the rapids in the Eastern Adirondacks… fires at night and some very bad singing! It's all here! The hummingbird steals the show highlighted by the children who know we're nuts.
Sunsets, swimming and the massively Franquemont Franquemonts win, win, winning!
On a special note, the two groups like the yin-yang have formed as one under the name: MorgaMONTS.  IN all, 2010 reunion was a calm year: very few got thrown in the lake that much each day, I don't remember a single short sheet bed set but the beer theft was rampant. I still have warrants issued on this… It's important to note that almost every single adult I took out fishing that year caught a large bass or northern worth mention..this could mean on an every four year bumper fishing cycle that 2020 may be tough fishing. We'll find out this year at our 2020 reunion!
To be sure, the Lake was wet, the night fires hot** and the stars above brilliant—like my Franquemont story hour:-) The lake is so much fun; family reunions like ours happen around the shore each summer. 
Imagine…
enjoy the show…..https://www.facebook.com/lachlan.franquemont/videos/t.1384221843/425061848537/?type=2&video_source=user_video_tab
Franque23
(Click the pic for a larger view)
My Mom and Dad visited Lake Bonaparte often before and after I was born. Luckily, they got to spend about 30 summers at the lake after their employment days. Talk about memories!?!? I wonder which ones mom recalled most of all during her last summer on Bonaparte?
You know they had fun! (With our next door neighbors, the Sherman's.)
My Dad trained for WW II at Fort drum and rested many days long after sitting across the lake from that training Camp's location. He loved to see the planes fly over.
This is an old map of Bonaparte…(our camp built in 1970 isn't listed.)
There are so many beautiful days at Bonaparte.
(Picture taken from our overlook of Porter's Bay)
And cool summer nights to enjoy with family and friends.
(In the Muse Lodge porch camp)
Or stay warm by a fire…
We love our fireplace—overhead fans above the flames circulate the warm air.
Lake Bonaparte has a knack for getting cold. The one span of three days I visited during mid January the night temperatures hit 40 below twice and then warmed up to 30 below.
Even while casting images in a glass window while overlooking Nagasaki, Japan, the memory of  daytime snows falling on our daughter in Natural Bridge, New York, stayed with me.
And speaking of fires by the lake on those skinny dippin' nights—what was I thinking!?!?! I've looked at this ol' timey picture by Priests for years and years,
AND, mom snagged this Northern right in our bay! Like how many teeth of a good reason is this not to skinny dip?
Forgive me  if you know, but I feel we all should know Cody got bit on the leg in front of the Sherman Boat house in Porter's bay (broad daylight) by a bass so large he had to go to the hospital! Just maybe, it was this fish I caught about 15 years later?
Fishin' at the lake. Love it!
Perhaps many don't know my brother Buz, (Ed Franquemont) helped build the first house on Round Island? He owned Bare Bones, a building outfit.
Here's the team that built that house….!
My brother, Ed. (This shot taken elsewhere)
However, this shot below is on location on Birch Island where my ex-brother-in-law, Paul Doherty, lived with Meta for 30 plus years. My niece's husband, Craig Carlock, was in charge of nibbling down trees to clear for pathways on that Island long ago and everyone should know. We still call him 'Beaver Man,' though he also does the best drankin' loon call you've ever heard.
This is Craig watching our dog, Shadow, clear 22 feet off our dock going for a ball….and we've built that dock again since.
Have you noticed, lake people wave back?
It's all too much fun! There's always some to do or think thing about…
Beware of Pirates…..at the lake! Them Morgan clan folk.
I'm thinkin' even our dog Shadow is looking for fish!
Impossible not to love.
While at the Lake, my sister, Sharon Franquemot, with a book published in nine languages, You Already Know What To Do, remains humble with me about our family's  Kingly Heritage.
(really….our ancestor's home is below. Karl Eugen ruled as Duke over most of Germany and Southern France in 1750)
So, the thing about visiting this one of five castles Karl Eugen had… sure it's large but,….it was hard to find the bathroom.
(Karl Eugen's largest home in Ludwigsburg, Germany)*
Anyway, I take my love for Lake Bonaparte back home to where I work in Florida and share it on bulletins boards at the Headquarter's branch of the Alachua County Library district….
What a place to know, right? Lake Bonaparte:
Random shot of another bulletin board and one of Dan Franquemont…at the lake. (Muse Lodge)
So much—
Bye for now.
Franque23 loves Lake Bonaparte—The place and people we never forget.
*https://www.google.com/search?q=ludwigsburg+germany&oq=Ludwigsburg+germany&aqs=chrome.0.0l8.5814j0j7&sourceid=chrome&ie=UTF-8
(A Morgan-Franquemont reunion about 1951) Click the pic for a larger view.
Maybe I thought my sister might drop me—why else would I be crying?—pretty sure that's my best diaper.
Remember being young for just a minute. There's no hassle waiting to destroy the next minute, no bus, train, plane to catch or deadline to meet. No, you're just young. Your skin is soft without a blemish and your hair shines like  grass after a brief rain.  You've learned to comb your hair but your not exactly sure why you do it. There's no need to worry and everything feels right once your parents are home; the fire place sets itself and your dog is always fed. T.V. goes on past bedtime but you've seen everything you wanted to see and the day has come and gone like any other. Dreams come and go like the wind without cause or problem or forecast direction.
Everything just is. Do you remember now? Shoes or belts seemed useless unless you were playing dress-up.
(Our Son-in-Law running after his son.)
The world is an empty beach to run with dad close behind.
The sky is endless and full of mysterious clouds to watch as they drift by.
(My cousin's son, Ross Franquemont, takes a selfie as he flies by the Northern lights in his U-2 plane.)
Remember the first time you stared at the clear night sky and realized there were more and more stars to see up above as your eyes adjusted to the blackness. Remember the morning dew on your bare feet. This is about the time you discovered ,'brain-freeze.'
There was so much to take in and share with your cousins and friends.
A la speed-o suit; that's me.(Morgan dock at Lake Bonaparte-about 1956) ( AND… the person who edits this glob weekly* asked a good question: why am I the only one wearing a bathing suit? The dock is clearly wet?!?! Hmmmm)
Days come as easily as picking up a pencil. The scribbling on the paper wears a smile and it seems your masterpiece is, in fact, a heroic depiction of something meaningful to older folks—it's some miraculous sketch of objects you've yet to see or a panorama of places everyone hopes to go. It's good to be loved. Daylight loves you; nighttime is a blanket. The rain sounds loud upon the window pane and snow dances in street lights with winds that come from the moon you can't see.  The pets always sleep on your bed.
Everyday is safe. Every night is cozy. You get along with other  kids, even with those who seem so different!
Being young harbors within it a certain kind of peaceful hope.
(View of Lake Bonaparte from our 'half-way' dock.)
Without notice, you assume the older folks will always be here.
Life seems a garden of acceptance.
You can wear any hat you want when you're young!
(And on Youth Services hat day because we could.)
Routines begin to form. If it rains, you stay inside. If it is sunny you go out. Parents rush off in the morning and come back later after your nap but you're never really alone, not that you've noticed or ever thought about. Tooth brushing is a daily important thing, not the best, but you watch as globs of toothpaste slide out of your mouth onto your cheeks around your out-stretched smile in the mirror and it tastes sweet. Tooth paste types change from being white, then striped, sometimes dotted or with a hidden line of stuff surrounded by white. You just do it.
You think broccoli may kill you but not if you eat just a bit. Vegetables are stupid but they're the gateway to dessert.
I once thought food first filled my feet, legs, then my middle section, then my arms and finally my head: that's when I was full. I made sure to save room in my head for dessert.  People talked over dinner but mostly we all came to eat. Someone would say something funny and we'd laugh but always, without fail, my dog's head was near my lap, soft, warm, nudging my legs occasionally for that bit of something I didn't care to eat or wanted to slip him anyway.
I hadn't a care when I was young. Music filled the air and dancing had no steps, just movement.
Of course, I learned later in life that my life was not a universal experience. No, while I was in college there were children in Vietnam who awoke in the night to run out of their homes in fear Napalm bombs would hit their homes and burn them alive as it had some of their friends the night before. And other children weren't lucky enough to live at all but died without ever knowing what a refrigerator was. Somehow, learning the truthful horror about some life on earth during my twenties put much of my childhood experience in a time-capsule that I cemented in a corner stone of myself.  My memories were too good sometimes to be shown in the face of another's reality.
I'd been given so much and never knew. I'd been raised in the midst of modest but successful homes full of choices, flavors, designs, music,  friends and surrounded by mowed yards and shoveled driveways all owned by smiling people.
If you're life was like mine, it's okay. It's okay that we may have been born some of the luckiest people on earth. Thing is, now it's our time to give thanks. Now, if we haven't already, it's time for us to payback life anyway we can.  We have to fight for what we believe is best for this earth and give thanks to those who died for our right to do so. If we have something to teach, we have to do it. I think Thanksgiving has never seen a generation who has more to be thankful for than mine. Now, more than ever before, it's time for my generation to stand up and speak about what we feel is right.
My generation owes the World a difference.
We can do this. It's time to be young again, strong, wide-eyed, questioning and full of spirit. Spirits don't age like our bodies, not really. Look in that mirror as you did as a child and see your face, see your smile and remember who you really are. You're one who can make a difference.
We all can get along; we have to get along and help each other prosper—this is our task and purpose.
Franque23—Happy Thanksgiving.
*Barbara Mullenix gets all the credit for anything spelled correctly in these globs and none of the blame for all the rest….
Greta Thunberg sails to America. She breezes into town with a boiling luster of avid belief full of conviction. There are those who mock this sixteen-year old who dares to stand and speak her mind, strongly, frankly, without regard for the pitfalls honesty can sometimes bring when speaking to those thought to be superior. They're not.
Because I've worked in library services for almost twenty-five years now, this fired-up youth, Greta, conjures up memories of one of the bazillion books I've read—or at least in part scanned—over the years.
This book:
This book is a Juvenile Bio of a young man who really lived, Alexander Selkirk, though his true name was Alexander Selcraig. He was a Scott and it's thought the name deviance as recorded was perhaps due to poor spelling or a rocking boat during the time of transcript.  His relative is alive today and reports that his research suggests, "Selkirk (as a young lad) was a bit of a bastard, more respected in his absence than in his presence."*
My take is that Selcraig was a bit wild as a child, always in trouble, gifted in math and stubborn as the morning when it came to rising up to defend his right of opinion. Selcraig's troubled youth may be what led him to become a sailor—it was a means to get away from his past. For whatever the reason, this youth so filled with fury was the real Robinson Crusoe; he lived marooned on an island for four and one-half years, and mostly by his own doing. He chose his path fueled by his own determination, you can call it a hot headed mindset if you like, and thereby set his story forever in history.
This brief description of Selcraig, or Selkirk, the one whose life is now known as Robinson Crusoe, brings to mind Greta Thunberg. Think about it. Though Greta apparently didn't go around beating up people with sticks as Selcriag may have, she is, by her own admission, somewhat estranged from people by the very nature of her Asperger's condition.
When Greta headed out with this sign, she was alone with only the company of her determination.  Greta knows she is right when it comes to the issues surrounding climate change and she's willing to leave whatever she left behind to sail half way across the world to prove her point. Of course, Alexander Selkirk may have left his home to get away from his past while Greta has left home to make her future but, in the very least, the two seem to exhibit the same type of bold, unflinching spirit.
You see, Selkirk, in the year of 1704 approached his captain, Captian Stradling, while they moored by an uninhabited island and insisted the ship wasn't worthy to sail. He demanded that the crew go ashore and make needed repairs before setting sail. (It's reported that Selkirk was 28** and a worthy sailor and first mate of the vessel.)  Captain Stadling refused and the young lad, Selkirk, elected to remain behind on the desolate island rather than risk death at sea. It is recorded that, "Selkirk was put ashore with his bedding, a musket, pistol, gunpowder, hatchet, knife, his navigation tools, a pot for boiling food, two pounds of tobacco, some cheese and jam, a flask of rum and his Bible. He had made the biggest decision of his life. No longer just a complainer, he had taken action." No doubt our Robinson Crusoe to be thought another ship would sail by his island soon enough—that took four and one-half years to happen!
Greta has set herself out upon an island of belief surrounded by a sea of media attention, slashing rhetoric and attacking foes who fiercely disagree with her opinions. She made her decision. and watched the easier life she might otherwise have had set sail. Her standing ground is conviction—but is she right?
It should be noted that Selkirk was. "Dampier(the captian who saved Selkirk) told Selkirk the bittersweet news that he had been all too right about the decrepit Cinque Ports. Soon after abandoning the Scotsman in 1704 the ship sank off the coast of Peru, killing all but Stradling (The Captian who would not heed Selkirk's advice) and a dozen or so men, who wound up in Spanish prisons." In fact, that ship sank in a matter of two days after leaving Selkirk on the abandoned island.
It's also a sad truth that Selkirk became somewhat of a notoriety in England once his story became known, and he had more than enough money, but his life never lived up to the joy he found in solitude.  This is why Selkirk returned to the sea at age 44 to sail once again. However, fever soon took hold of much of the crew who died and they were thrown over board. It was recorded, "On December 13, 1721,………..North to northwest. Small Breeze and fair," it read. "Took 3 Englishmen out of a Dutch ship and at 8 pm. Alexander Selkirk . . . died."
Will Greta also find herself living a world she'd rather not see as time goes by? Will Greta Thunberg's greatest moment be that she set her sights on what is right, but only to see that her message is left behind?  These are turbulent times and it seems those more powerful than her may strand her intentions in a tide of lawyers, business and money. I hope not. I hope Greta Thunberg finds a sea of people ready to right her sail and lift her message as an ocean of truth.
I'm willing to row her boat. You?
The earth is our 'ship of state.'
Franque23
*For a more complete story
https://www.smithsonianmag.com/history/the-real-robinson-crusoe-74877644/
** Some facts differ from the book listed and the postings in the link. For one, Selkirk is said to be a young lad of 18 to 21  in the book when he was left on the island, not 28 as listed in the linked article. Here, I've deferred to the article linked.
(Click the pic for a larger view)
Imagine, you were born and once lived happily in a Levittown community on Long Island.
Your home town of Roslyn Heights was a Levitt built community….this pic is of a Levittown that was built further away from NYC out on the Island than your home, but it was the same type of community.
You didn't mind the winters and made piles (ahahah) of dough out of shoveling snow as a kid.
This was my life as I grew up.  Here is a picture of South Park, Roslyn Heights and the house I lived in. Back in the 1950's we got Nor'easters (snow storms) that blanketed the homes and streets and, thank God, stopped school!
But during college, maybe before, something snapped inside of me and I wanted wide open spaces….I wanted the wild, the untamed, the jungle or was it the wild west? Okay, I really wanted to see, Where the Boys Are*, in Fort Lauderdale and be one of those guys the gals were after. That worked out well and Florida became just that sort of jungle I was after.
I had no idea how Florida, land of melting sun, would attach itself to my soul but it did.
Now, I've lived here since ,errr,,, 1972ish?
I've had a wonderful time in the surf—I love to surf waves.
This is me catching a good ride.
My wife and I had a rabbit who lived out back in Micanopy in his cage. One morning we awoke to look out and find a bob cat on top of his cage…..that started me thinking….(Don't go out at night to pee…..)
Apparently, I'm not the only one to have found nature at my door step here in Northern Florida
Heck, I knew I loved this place of wonder, a place of untamed nature.
But I never lost my eye for the power of that nature as well… We landed on the moon, but maybe we don't control gators?
It's okay to count on fences to a certain degree…
So there's a beauty and danger to Florida none of us Floridians should forget.
How about a night dip in the pool?
And then, only twice, I saw in person and close up by mistake, a Great Horned Owl…They can fly up to 40 MPH and have been known to pick up and kill 60 pound pets!! Our dog, I suspect, was attacked twice by one in our fenced in backyard—where he never goes at night anymore.
This is a shot tripped by a night camera….
I was running in the woods about thirty years ago when I saw a beast of a bird…it seemed to stand more than three feet tall and when he took off his wing span was about five feet! Just wow. I once saw another Great Horned Owl as I drove down Rochelle Road outside of Micanopy. The bird took off before I reached him and traveled over the road for about one tenth of a mile right before our car. That bird's wing span seemed to almost reach from side to side of a double lane road–no joke. It was as if we were seeing a dinosaur.
I've fished the swamps for over ten years in my younger (err risky?) days….and there's a beauty to a swamp—not a McDonald's or Starbucks to be seen.
But always, there are gators. How many gators?
( Those eyes all belong to gators.)
This is the Alachua Sink in Alachua County, Florida. It's about  one mile from our home. And this shot, by John Moran got him nation wide PR. His photos have appeared in National Geographic, Life, Time, Smithsonian, the New York Times Magazine and on the cover of the National Audubon Society Field Guide to Florida. Dale and I were lucky enough to canoe down the Suwanee River with John, a time I'll never forget for many reasons but one of them was having a wart hog pushing against my head from the other side of our tent as I slept at night as he rooted for food.
So, I've rooted here in Florida. I love the ocean, always have. And, I love to grow food as my father from Iowa taught me to do. Of course, we have a garden as any Floridian with the space should.
At six months , Shadow, didn't know he wasn't me, or human, exactly, and he helped me weed…I miss that help now.
You might be able to see, but at one year old, Shadow figured he should eat green beans right off the plant as we did as we picked them! He stopped eating green beans at about age two.
Once, I was drying herbs out in the front yard in foil sheets when a cop came by, stopped, and walked my way with a grin and his hand on his gun…I smiled and said hello… He looked down at my tins of herbs and said, "What do you have here?".. "I'm drying herbs!" He wasn't convinced so I walked him over to the garden and showed him the plants…."Well, I thought I had you busted for pot!"
I can't blame him….but I didn't add that I might have learned the entire process by growing and drying pot in my twenties:-)
So, we grow pineapples, too….
Mounds of oranges and grapefruit, too.
It's all good. This city slicker found a home in the Northern Florida woodland, and I love it.
Heck, the tomatoes came in like a champ this year; Dale canned many.
From Levittown to the wilds of Northern Florida, I'm good. I don't miss the hustle up north, the quicker pace of life or the traffic. No, I'm good with the gators, bob cat, owls and other critters. The sky here is open to see, and the ocean wind still washes the peninsula by four or five each afternoon. Gainesville is just 60 milers north of the Sub Tropical line. We live in a jungle of 24/7 year round growing just about. The birds love it, and so do I.
Cheers– thanks for visiting.
Hope to hear from you soon!
Franque23
*https://www.imdb.com/title/tt0054469/
Our steps look like someone ate too many frank & beans. None of it's my fault but that I did it. I'm completely innocent here but for a few troubling facts and reality. And you can't avoid the crappy view if you intend to reach the lake from our place without taking a long hike to the Sherman steps. Thing is, in the end of it, there's nothing good to say about this job's outcome. The minute I started I knew it was coming out all wrong.
Getting to the bottom of this is the only end. Here's the deal; I need a lawyer and so does Thompson seal PR, labeling people and promoting thingamajigs. Why? In the world I come from words have meaning and one of those words is,'Transparent.'  Transparent to me means something like, unlike a brick wall, and not now you see me, now you don't. Transparent means the opposite of you can't see thru it. Okay, to be clear, transparent means just that—it means see thru, a non-cloaking invisible coating of sorts you don't see.  So what's up with this product?
(Okay, I love the 200 font bold Caps  'Transparent' signage in contrasting color verses the zero font white script Cedar wording and script lettering. Sure, there's a bar graph below all that but I stopped reading at, 'Transparent!)"
Imagine yourself in my world of rushing to three stores while on vaca to buy this product in order to get nine cans of it, enough to do the job. Then, hold a hand over your left eye, the one I don't see well out of and grab yourself three cans of transparent waterproofing stain along with brushes, sprayers, masks and ice cream…of course. See? That's why I wondered why this sealer looked a bit off as I poured it in my sprayer. "Who knows, products these days…."
It's amazing how a six hour job can go down the toilet in one minute. I'd gotten the pressure right in the sprayer so my first blast covered the top two steps at once.  There's just nothin' like seeing dark brown paint come out of your clear coat sprayer. "What the heck?" is not at all what I said. "Well, it's only the top two steps!" Nope, I never said that ,either! "I could leave just these two steps dark and get the clear(really transparent) stuff for the rest/"…..hmmmm….
The thing about having the top two steps a zillion times darker than the 26 others is if you miss the first two steps at night, you're going all the way down.
So, I finished the top 28 steps in the not transparent 'Transparent' brown coat and then brushed them as I would the, 'I really am transparent,' stuff we always use. There's a funny idea, right? It seems about the worst thing a person can do is try to brush this brown sealer unless, that is, you like the frank & bean look. (Trust me-this will never catch on)
(Click the pic for a much worse view.)
It's sorta looks like someone on the dock below couldn't get up the steps in time; they just got pooped out running up and it all went down hill from there.
Wrap those two problems up and the whole mess could be wiped cleaner than a roll of toilet paper—they are clean, right? Now, I'm wondering when that toilet paper study will come out stating that cave men were right to use their left hand or non-poisonous leaves. Forget this, the bright news is they call me glitter boy at work because I have used lots of glitter in displays over the years at our library(trust me-this is the only reason) and miraculously the Transparent really clear coat seemed to come out with glitter in it! So, yeah, I've never had glitter form in the clear coat after more than 30 years of doing this job!
Glitter everywhere.
I had to laugh; we have poop color or glitter coat? I'm stickin' with the glitter and dumping the frank & bean steps next year…
Cheers from our steps, and don't slip!
Franque23