You are currently browsing the tag archive for the 'fun' tag.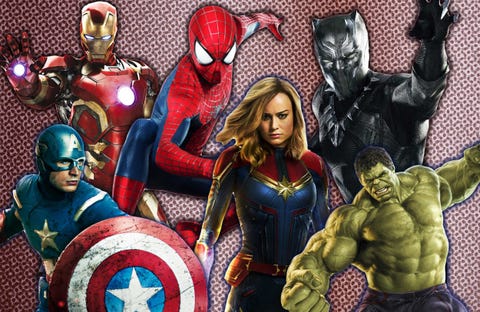 The reason few people talk about this movie's end is no one knows what the hell happened! That's about it for my spoiler alert but for anything that could've happened did, and still might. Christians consider Death the ultimate beginning while Hinduism, Jainism, Buddhism, and Sikhism (and other religions)think we come back around over and over again. If you ask me, this movie was produced by all of these religions during an all night drankin' party. Whatever, I recommend the party and the viewing. But what's this all about a "weird loop"?
The Weird Loop.
Okay, the Weird Loop as promised, but first about, Stan Lee. To me, there are few people in the history of Mankind who have touched as many lives as this comic book creator, writer, editor and publisher. Along with the help of two associates, Stan Lee gave the world superheroes—Spider–man, X-men, Iron Man, Thor, the Hulk, the Fantastic four, Black Panther, Daredevil, Doctor Strange, Scarlet Witch and lovable the Ant-man. There are a few generations of kids who have grown up believing they might be as great as these superheroes in their own way! Really, only the entire network of Disney can rival the success and influence of Stan Lee when it comes to his impact upon our children and, I think, society. These superhero's have woven our dreams, our hopes and aspirations.
It's also important to note with regard to my interest, I spent the past 13 years distributing the comics throughout our Library district on a monthly basis, as well as shelving and maintaining this collection at the branch where I work. So call me dialed up when it comes to Marvel superheroes.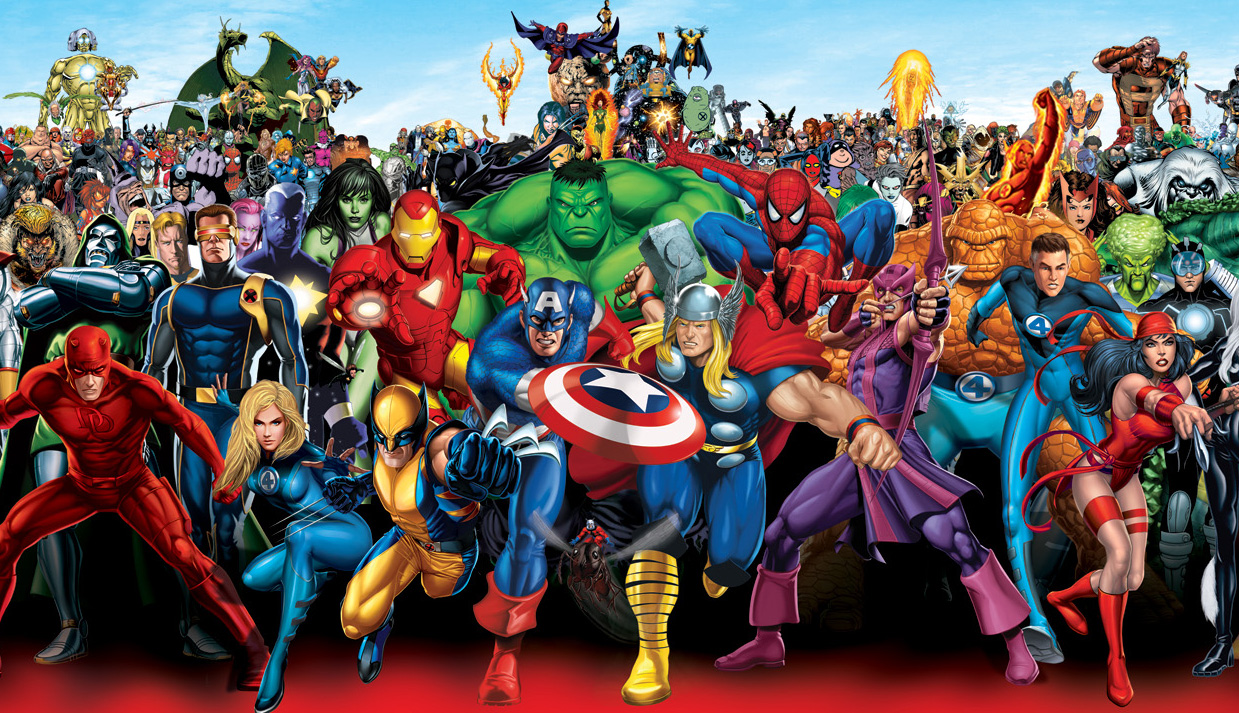 Well, almost randomly, by luck, my wife and I planned to go see the new Avenger movie this afternoon along with my wife's half-brother, Jim, and his wife, Cindy.  By the end of this movie, I'd guess most viewers were left with a euphoric smile on their face and a body that felt like a truck had run it over. I was no different as we waited for Jim to pull his car up to the curb to save us a dash through the rain.  We shared idle chat while waiting.
"I  met and knew, Stan Lee." I heard the words but thought it must have been a thunder-clap. Did Cindy, a person I've known for over thirty years, just casually mention she knew Stan Lee?
"Wait! What? (Kapow!) You've met Stan Lee?" This was rattlin' my Skrull!  Holy Kree! I'm the one who's met by chance or otherwise a plethora of famous people, not Cindy!* "What the hell?" My open mouth caught rain drops.
"Yes. I was in college in the 70's at New Port, California and took class from, Professor Townsend, author of, Boundaries." Quiet Cindy continued. "They threw a dress-up, surprise party for Professor Townsend for his birthday. Jim and I dressed up as(something like Romeo and Juliette—mind you, my mind was blown) and in walks Stan Lee!"
Oh how I wished I'd asked what Stan Lee had dressed up as…can you imagine?!?!?
"So wait, the real Stan Lee was in the room, at the party and stuff?"
Cindy casually went on not realizing I'd melted into the side-walk of alternative reality. "He stayed all night, laughing, sharing jokes and other stuff…"( "Other stuff,' is code for whatnot's at parties in the 70'S.)
Okay, 'I'm standing next to someone who has spent time with one of the most influential people on earth and I never knew it until now?' Cindy kept talking about the party but I was wondering how I might rub my shoulder into hers! When would Uatu arrive and cease my endless watch for reality? I was in hyperspace warp yelling, "You wouldn't like me when I'm angry!"
I pretty much blabbed gibberish(my readers are nodding, Yes!)the rest of the drive home. I thought about jumping on the car hood and yelling, "Why did I not know this, Cindy!!!" Zap! Blam! Would I ever piece together what was left of my former self?
Nope.
But then I remembered: "Just because someone stumbles and loses their path, doesn't mean they can't be saved." I had to re-group and note,, 'you can find friends in super unexpected places.' Cindy's experience and interest in Marvel characters had come from ,'left field.' Her story had only proved, 'The door is more open than it appears…we can walk through it, and sometimes run.'***
Have a super flight through Life….
Franque23
*Here's the deal on some of my history.  Seeing the Avenger's: End Game with someone who knew Stan Lee without me knowing it is much like the rest of my life. For one example, walking randomly down East Hampton's Beach with a  new gal friend and having Paul McCartney drive a dune buggy up with his wife and say hello. Of course , it turned out my new gal-friend was seeing Simon….so much more of this in my life, but that's for another glob.
** https://www.amazon.com/Boundaries-Henry-Cloud/dp/0310241804
*** These are just Seeing the Avenger'sof good quotes in Marvel Comics…
The movie version…
(please click the pic for a larger view)
Goldfinch are dazzling to the eye, a 1/2 oz blaze of chirping, yellow color in the male, soothing greenish beige in the female. How, ever in the name of sanity, do these birds, no more that seven inches long, make the trip from southern Canada to Mexico or South Florida and back each year?!?!? They just do; it's a wonder.
It started at my feeders about two weeks ago, around March 1st, with one or two Goldfinch standing on  my sunflower feeder. They'll eat sunflower seeds, along with a diet of various wildflower seeds and even tree sap for energy, but they vastly prefer the taste of thistle.
I quickly ran out and bought several hanging socks and put four of them up.
Boom! A flock started to arrive over the course of the next few days. At first, I had four, then twelve at one time. Now? I have eight sock feeders up and about 38 to count at a time feeding on them. I suspect we have about 60 goldfinch hanging around in our yard.
( These are pineapple plants in the background.) Goldfinch make a most pleasant sounding, high-pitched racket as they rest in trees before making their approach to eat. And their presence often attracts other birds we rarely see….
This is a Red-Bellied Woodpecker. I've seen the Downy and the Pileated* woodpeckers for years, and when they hit the feeder it's quite a mess with sunflower seeds flying every-which-way, but this is my first sighting of the Red-Bellied woodpecker…. here's a clipped photo so you can see much better how the bird looks.
Recently, I've gone to buying large bags of thistle to re-fill the store bought thistle full hangers they sell for about 5 bucks each. A twenty dollar bag of thistle will re-fill about 15 hanging socks…so it's quite a savings.  Of course, the Goldfinch hang around for only about three weeks tops on most occasions , then they are off headed south or back up north as they are now for summer in southern Canada or the northern U.S.  This means you have to time your purchases just right or it's easy to get stuck with thistle. These birds most likely will not eat any saved, old thistle during their next flew-through. Goldfinch are picky; they like the thistle seeds to be fresh.
I sit and watch the carnival of Goldfinch feed most mornings while they're here.  But this shot is also to picture a super African violet growing right now by the window… neat.
Another sighting of a Catahoula being hypnotized by the Goldfinch. These windows are Shadow's 'TV' and he loves it when the finch come to town.
.
Shadow suffered  severe lacerations on his body on two occasions this year and both were at night in our fenced in yard. First, a foot long razor cut slit his chest through three layers of skin and then a longer, more severe laceration along his forehead and back the second time to the tune of 3200 dollars in vet bills-he's lucky to have survived the second attack.
I figured it was a large wild cat of some kind, and a similar attack happened to a larger dog living down the road from us two months ago. Both dogs were well confined inside fenced in yards and in each case the dogs did not even bark, but returned home with these massive injuries….the amazing night tripped photo below brings up another possibility.
Really? Just wow. I still lean to the large wild cat idea.
I'm thinking they're about 18 finch in this picture.
It's great to let go, relax, and watch these little birds bulk up for their up coming journey. At this point, the eight socks need to be re-filled every other day!!
Cheers from Spring in Florida, I hope. It can freeze even in April here in Northern Florida during some weird years. I think it was around 1980 when it snowed clear down to the Bahamas…so there's that. I'm not looking that up, just winging the date from memory:-)
Franque23
The Pileated Woodpecker is the one who sounds like Woody the woodpecker cartoon calls…. sound and call…just a riot.
They next few minutes will amaze your mind.
The next few minutes will make you question your hearing.
The next few minutes will warm your heart.
How's this for starting off the season right?
Just listen….
Thanks to Barbara for sharing this with me…
Season's Greetings
Franque23 oh wait….now I see they have another and several more…this one's neat
Ah cranberries! Life is too short! Soon, I'll be rollin' out of here so I butter have fun before it's gravy time. Eventually, I'll be nothing but soggy leftovers wattling my way to de-boned. Life isn't a piece of cake no matter how it's sliced.  But can I have seconds?
On second thought….
The more years pass, the more I look like a Thanksgiving turkey.
I've grown a turkey neck and a nice plump belly along with a nibble, gobble face. Gizzards! Life is moving at break-neck speed. I'm still walkin', but maybe without my head! (My dad used to talk about seeing chickens and turkeys run around after their heads got chopped off!)
If I'm not gobbling while stuffin' my face, I'm wobbling on ancient toes—the ones attached to what my wife used to call,'perfect feet.' Please pass the bunion; I'll have another: two just isn't enough.
Ever see a turkey's knees? Never mind, just look at mine in beach shots for a quick overview. Turkeys like me are essentially bald but they have feathers. Me? I have a feather duster.
Racing to the bathroom is when I strut my stuff.
And about that famous roasted turkey smell as it wafts through the house. Here's the yin-yang of this turkey-talk: if only a whiff of me smelled that good after doing garden work!
Nope, my flowering youth has been turned upside down and slowly roasted in the sun by years looking for scratch.  My young self has been basted and tented; my clock has been cleaned but for a smidgen of a second left before that big timer in the sky goes off. But, is there pie in the sky? Yep, soon I'll be car-soul-rolled and placed into a container to be stored until moldy.
Wait! I'd like more seasoning! Another sprig of a spring with more summering would do nicely.
Cheers-I hope you had a good one!
Franque23
Please, everyone who wants to, go burn every shoe you have then take a hike.
The question is simple. Is there any kind of war that's not happening now in America? Randomly, I'd say the only thing most American's agree upon is that ice cream is at least okay.
All the rest, the North, the South, the Bread Basket zones and Coastal cities, the whites, blacks, minorities against minorities or not, the radical right, left, with the melting pot Brillo-ed out, the rich against the poor, the old in the way of the young, the war on fat or too thin, the what kind of man are you?, what bathroom to use or slate to clean?, no guns or fire away, it's all up in air lifted and swirled by misunderstanding, hate, fear, mockery and assault.
We're yelling at ourselves!?!?
Some days, I sit and listen to this song and dance in the living room just to get away from the mess of our society, never mind what I'm wearing. https://www.youtube.com/watch?v=JiQIisyncY0
(Want to feel better? Listen to Fogerty's song in the link in this glob and watch the fall clip at the end…cheers! And oh, please forward! Thanks.)
Is America being undone? Or, is American being re-tooled by internal disorder that will lead to a more perfect union? Don't ask me—I asked you!
Me? I might be in favor of how the Democratic party seems to be changing while I flat-out hate the way the Republican party is heading. Currently, cramming the hearing making process of a Supreme Court nominee down the throats of legislators who in the recent past couldn't get their guy a hearing for almost a year feels wrong.  It brings to mind warm poop for breakfast. (or anything else as disgusting-use your imagination.)
Yum.. (please tell me this is ice cream.)
On a side, just a thought, has anyone noticed that Trump keeps saying Mueller's investigation is a , "Witch Hunt," but only Warlocks have been arrested? So, maybe, Trump should leave women out of this—just saying.
Who else thinks herding teams of lawyers into a padded cell won't help America out of our grid lock-and-load? How about using a bunch of pandering gerrymandering partisan warring politicians? Yeah, not that either. What to do?
Idea!
We eat ice cream, like all together. American's should declare a huge Eat Ice Cream day; just do it, and gain weight.
Don't give up, no matter what, eat the ice cream. Let the ice cream wars begin!
Then we could have a long, 1/2 of a day when we all diet together for a moment. We could skip afternoon snacks, maybe. The bonding we need would begin!
This might not work, but then again think about this: what if American's saved whatever they could over the course of one year (whahahha, this a funny thought.) and spent it on buying stock in ice cream companies. Then, we all could agree to buy ice cream stocks over the course of one week just prior to Universal Ice Cream Day! Boom! The stocks rocket up; American's sell their ice cream stock and buy our representatives brooms so they can fly away higher than the stocks before they crash!?!?! Okay, this won't work either. Why? The plan is perfect but for 1/3 of all working American's have no savings at all, while another 1/3 of working Americans have 1000 dollars saved.
Basically, American's have been screwed for so long nails might go out of business.
Bonus picture shows the Beatles traveling in a van doing gigs before anyone knew they liked ice cream too.
Oh sigh, it's time to study our problems in this country and find solutions. But, it must be hard being a teacher now-a-days. Imagine going from teaching one year that anyone can be president to the next and having to explain why the president is a compulsive liar.
But, change isn't new in America. Women couldn't vote at one time and now they get groped by preachers on national T.V.* This sort of change is part of my life, too. I used to drive through a tunnel going to New York City and I marveled at the cops standing on the underground walkways by the road. It all made me feel safe; protected.
Years later, I went back to the city and drove through the same tunnel only to find the cops had been replaced by hookers! It was as if Mad Magazine had come alive. I now have a case of bad tunnel vision.
Oddly, I can't find a single picture of prostitutes walking these isles as I saw later on…go figure? Thing is, I wondered right then, how did people stop to pick them up?  It never made sense to me.
Relax-eat some ice cream and dream you've gone to heaven, or maybe we're in heaven and meant to enjoy the glitches? If you're old enough, you might recall a popular song that asked, "What if God were one of us?
But, what if God is all of us?
Even Trump likes ice cream.//wait? What?
Anyway-have the best days you can. And, maybe, chill with the video below. Fall's a-coming!
Cheers,
Franque23
Here's the deal—no fish is going to an Ivy League school. It doesn't matter how many fins they have, their underbelly colors don't count and the tail size has no Equal Opportunity standing.
But, do fish think?
Of course not! Fish swim around dropping eggs like flies and eat each other when possible. The don't really go to school, and how many very tiny books has anyone every found on the bottom of the Ocean, or any lake? I have yet to read any book written by a fish (though I've wondered) and they're all nudist no matter the water temperature which is a bit off.
Still, this odd worm of a thought keeps luring me into its weedy lair, and it's so bad I hate to ask. Fishermen/women, secure the oars.
Here it is on a swivel hook: why, or better yet, how can lures that once worked so well in the past not work to catch fish worth a flip ten years later? No, listen, this is important. Let's examine the flat fish lure , all the rage in the 1960's and thru the 70's. It was a great, effective lure for catching Northern's trolling or flipping the shore line for bass.  Now? It's as if every fish alive has been through the drill and knows to never eat a flatfish lure? Why? How can this Be?  Is it a matter of fashion? But then this would indicate fish have a sense fashion? "Oh my God! I'd never be caught dead biting that lure!" The fish said.
See? What's the deal? Do fish have amber-alert type memos that last beyond lifetimes? Fish ten generations removed from the flatfish lure eating frenzy still know today not to strike those lures. Let's face it, it's been 50 years since Mankind knew cigarettes cause cancer and we still smoke them! Or, how about those hamburgers I still buy from time-to-time in fast-food places? Those are good for me, right?
Yep, whatever the reason, fish seem to communicate important life lessons through generations better than humans. That's odd; this is what I'm saying.
Okay, forget all the writing, just answer me this: why do fishing lures become less effective over time?
In the meantime, check out this great link of many, many interesting facts…they'll hook ya.
https://www.thoughtco.com/hilarious-historical-facts-4154997?utm_campaign=wilat&utm_medium=email&utm_source=cn_nl&utm_content=12721193&utm_term=
Cheers…. have fun this wkend
Franque23
About that Morgan-Franquemont conflict: The Royals verses the pirates.
It's a miracle any Morgan Pirates survive, with Joe Morgan driving off of bridges as a kid, with ladies running a muck who need,'How to wear hat lessons,'(This photo blocked by the Who knows Who) and Dave Morgan, now gone, bless his soul, who once fell into the brink at age three without a care in the world or knowledge of how to float. Ripley's Believe It or Not has maybe called me twice about this family,* but I've taken the high, Royal Road and decided to write this glob only.
To begin, it's obvious the Noble Franquemont line is ready to take control.
It's a Royal bunch…those who will lead us are pictured above and below.
We can rest assured of our humble Leadership.
And here is pictured the foundation of our Royal belief…our backyard entrance to our home's Nobel courtyard in Germany-*(Thanks to my wife for this wonderful shot.)
Should you dare step inside the courtyard of our ancestral home, you would see this.
And here are some of our joined generation that solidified the Franquemont (okay, Morgamont) victory at Lake Bonaparte.
But, truthfully, most Morgan pirates need to be in jail. NO, really, I think I could sell them time shares in prison!
It's not because of their politics, their thievery, their gluttonous drankin' and absolute aversion for just about anything normal, no,,,these are their very best parts. The worst of the lot lie in the shadows of innocent looks, half bent smiles and spineless attacks when the Royal Franquemont Guard is sleeping, or talking , or eating, or just fartin' around paying no attention to the Pirates.
Do you see how young the pirates begin to sneak their way into our unsuspecting hearts!
And Pirates the Morgan's be, every lad and lass of them, the worst sort. Call the cops! No, wait, he's one of them no good, double fistin' potato chip eating lot.
The fellow on the right is by marriage one of them, and he'll arrest anyone of us on the spot—the cop that he is. The middle man, Nick Morgan, be just that, a go between who claims the Morgan name but not the politics. And on the left, a Royal, Craig the Car-is locked,(Carlock) member who listens to all sides.
Well, at least the Morgan's will have trouble posting bail….oh wait, one of them was or still is a fierce bail's man guys?
The Morgan man at Dakota's back was once a bailsmen. Ben the Morgan is now an insurance guy. Ha! He wants to insure your life.
The Crime as witnessed this past July on the 24ish upon the dock of Innocence….
It was a clear day, the waters calm, as I stood unsuspecting on our new dock, recovering from three cracked/bruised ribs, a torn right leg and fatigue it'd cost me to build it**.  Mike the Smile, Pirate Murphy, as he's called, came kayaking up to me all, well, smiles. Aye, if I hadn't been in such a pleasant ruling mood I might have notice his smile seemed a bit skewed. Sure enough , our pleasant conversation was soon followed by Nick the Wicked and his protege, Blake, known as Blinko the Pirate, who laid my smiles to waist. I always take the high, Royal road so I never suspected foul play as Blinko raced up the stairs while Mike the Smile Murphy and I shared conversation. Moments later, Nick and Blinko hauled ass off in their kayak with my beers and soda's in hand!!! Yellin' all the while! This will forever be known as the Slithering Smile theft of 2018.
I'll have em' walkin' the steps to the lake when I catch up to them.
(Our half way dock steps.)
They took my very best beer—not to be replaced throughout the reunion—and some super soda I'd never miss. It was a horrible sight, and then Mike, the bad smilin' Murphy, slid like a snake away in his kayak to follow the pirates.
This is typical stuff from the Morgan Pirates; I have to cheer, Nick Morgan, however, who is smart to realize in his own words, "Trump is a con, a cheat and lizard eating suck head with no brains…"***So there is hope for the genes. Anyway, with our Franquemont Royal empathy I will spare the Morgan lot this time.
For now, let them eat ice cream!
(BTW-this is one shot of the new dock.)
The decree has been decried? It reads like this: "I don't know, something will happen in two years at our next reunion…dead fish in the frig…something." This man in a new Franquemont helmet guarantees it!
Meanwhile, I'll be checking passports when getting aboard from now on.
But there is one more thing. Through tough negotiations, tireless days and nights on scotch and beer, we have decided to claim the Morgamont dock, ( a half-way dock located between the bluff and lake as pictured four shots above), as a safe heaven from any intentional farting, photo bombing or fire burning, stuff like that. It's sorta like during World War 11 when countries agreed to not bomb special places like France's, Versailles, as they bombed and killed 60 million people else where.
We will, instead, follow this new helmet wearing man to the,'New,' Marina and camp ground…
It's all good.
Franque23
Calling me the absolute, forever King will do for now.
Not true….believe it or not.
**Our ancestral home in Germany.
***See previous glob—Bonaparte Dockin'
****This may not be an exact quote….
Thirteen years ago I built a dock with cousins. This year's dock is my last, uno over, no mas, caputio, last forever to build. Promise—
building the dock 13 years ago.
The reunion of our families happened again this year, and in a big way. First, though, there was lots for me to get ready for the crowd. Me? I hoped to fish, fish, fish during the eight days lead time I had until the reunion start day plus some other stuff done—like covering our aging dock in plywood sheets to steal one more year out of the structure—
I arrived to an empty camp…
And thought about the picture I'd had taken of me while holding a shot of my dad sitting before a fireplace when he was in college some zillion, light-years ago.
I thought about the fishing I'd get done before the gang arrived…
This shot is from 2012. Not a bad night in Mud Lake.
2008
hmmm forget date,,thought it was on picture.
I've caught a number of good fish over time but the monsters usually come years apart. This year was different.
It took Thursday evening and most of Friday for me to ready camp before I could venture out across the Lake and 'test' the waters at about 6 P.M.
Boom, as pictured in the previous glob, the big ones hit.
I stepped off the boat and about promptly fell thru the dock to my hip/.
My right leg was bruised from calf to upper thigh, and those marks would take twenty days to almost vanish—It seemed after inspection that topping the dock for the reunion was a no go, and I'd have to replace the entire dock before 49 people including 21 children showed up in a week's time.
The official estimate to replace the dock was 7 thousand, so I bought 2 grand worth of lumber and rallied with friends, Randy, Brain and Tony to get her done. I spent two days ripping up old dock boards and hauling the wood laden with nails away for safe keeping to a burn pile. Then, Randy showed me a better way to remove the boards-rather than plying them up one by one, he cut the heck out of them first so the small boards could be sledge hammered up and off.
Three days later we had about 2/3 of the lumber in place for use to build the new dock and tools in hand.  Dock work is tough in and out of the water work, and dangerous. Tony took a broken piling steel cable into his leg, but he'd just gotten a tetanus shot so he carried on. My leg hurt but so does life. It was the third day as I walked on an old beam we'd all used as we moved docking boards when it gave out under me. I fell like a stone and hit a piling timber with my ribs. My guess was I'd fractured a rib or three….but what can you do with that? Nothing. I steadied to realize I could breathe, move with pain but not danger. The job went on, but from that moment on I couldn't use my left side for strength, and resembled a snail on dry land while working, especially when hauling my butt in or out of the water.
The job took 135 man hours, (65 of mine)and some long days-Randy worked one 13 hour one day by my side. We  sorta finished—all but for one hundred top deck screws I did later—exactly one half day before my grand children arrived and one and 1/2 days before 49 relatives came.
We had the most glorious week for the reunion…and all the while I remained thankful the weather had held for us dock workers the previous week. Up there at Bonaparte, bad weather can stop everything for a day or two if it decides to.
It came time for everyone to leave and I dropped my grand kids and wife off at Utica for the train with another day and one half left to fish–at last…..Ha;hahahaha…. not.
For some reason I thought my dock injuries were done?!!? Yeah, so my last night there I hit Mud lake only to have the sky dump rain on my head as I raced back to the dock. Once there, I notice an umbrella had been turned over all the while of the reunion. If only I'd realized the one dock board with nails I hadn't removed was secretly hidden beneath that umbrella's fallen top. I lifted that umbrella top to right the stand, the board slipped off the upright and landed a 16 penny old, rusty nail into the top of my ankle.
Think Mash (tv show) when I pulled that nail out of my ankle…I ran up 48 steps to wash out the wound and get a towel to soak up the blood… ten minutes of pressure and a first aid kit later I raced to local medical center room but it was closed. I headed back to the lake and noticed the sky had cleared and hobbled down to go fish again…(clearly, I'm a fisherman with a huge problem, doctor.) In truth, the real pain didn't set in for about two hours. Once I returned to camp, I realized I was in the worst pain I'd ever felt. A relative got me to Carthage hospital for x-rays, antibiotics, and pain killers.
I was resting in bed by four A.M. wondering what I might have caught this year if fate didn't hate me.
So now,,,almost a week later, I'm home, working, recovering as the swelling and pain are subsiding. Dang it, if I'd only gotten to fish more.
Here's to docks everywhere–they are a pain in the butt to build. Dock nails can go to hell and if you catch a big fish this year at Bonaparte that was the one I would've had if only…..Nah, actually, it's all good. I loved building the dock with the guys; I'll fish next year and not fall thru it!
Franque23
Lake Bonaparte has a knack for drifting the sand while holding the heart.
This shot is of my first night out this year, just before my plans came crashing down along with my dock. But please, don't ask me about the dock we HAD to re-build before this year's reunion. Heck, the next glob is about that. For now, it's all about my first night out fishin' and me coming back all grins.
What you see here is a 5 pound bass, a 4.5 pounder, and two smaller varieties though one may be that huge sunfish I caught to kick off the night. I had the larger ones measured and weighed by a fellow who was also fishing in Mud Lake at the time with two lovely women. Some guys have the best luck! Thing is, it's been near about ten years since I caught a monster bass, and these two came within 30 minutes of one another. All top lure, split Rapala's.
I think they both went 18 inches, but the main thing is I'm as convinced now as I was then that this year is the year of the lunkers…Good luck fishing. One man in our reunion group caught about a four pounder off the dock, and another slightly smaller right in his boat house. But, perhaps the strangest catch was Dakota's reel in of a good size bass that wasn't connected to his line or lure at all, but to a line the fish had broken previously that got tangle in Dakota's lure on the retrieve!!!!
I couldn't wait to get out to fish again, but I about never did for the next of all the twenty day's I had left to fish up there. There's good reason—that's the secret in the next glob.
It was a reunion year, and the Franquemont-Morgan gang had a freakin' blast.
This is the cook-off contest and the five judges were clearly paid-off not to pick my stuffed mushrooms but some other foreign dish cooked by Nick with a name no one could pronounce.
But, before I sob in my gravy, someone asked me how big fish used to be in Lake Bonaparte, and although I've no idea , there's this picture of a kid bringing in his catch to Priest's so long ago. As a kid, I heard plenty of stories(all true no doubt:-0) of Northern's pushing six feet long coming out of the lake. I'd give about anything to have those pictures that lined the eatery and penny candy store at Priest's….One huge, gigantic fish after another,,,the types we don't see at all anymore. (Thank you  Jesus since I skinny dip, or now, chunky-dunk)
This is an old photo of a typical catch long ago at Lake Bonaparte
We did a zillion things as a family this year, pirate hunt, pan fish, dance, bowl, Ice cream sundae day, games, dock-out, and rock out with painting them.
But, the Ice cream boat!!! Oh my…
We mobbed the boat every chance we got..the reasonable prices hit the mark and the selection drooled the mouths.
The two families slid in every direction and never met a face they didn't love.
In fact, the Morgan—Franquemont families have decided to name our 1/2 way dock down to the Lake….Morgamont. Now, if you see the sign you'll understand.
Of course, some couldn't make it this year, and other's never will as they've gone to the other side or maybe flipped the Venetian blind between us.
I'll forever miss my cousin Rob Morgan
And so many others who did or didn't know the lake.
The waters run swift in season in a State Park,  just east of Harrisville (Glenwood Falls)
But when the 21  children of our reunion handed me a petition to return our reunion to a two year cycle instead of the four we were on, I knew what had always been true:
Nothing runs as deep as the bonding waters of Lake Bonaparte—that's the truth, and the soul knows.
Have a great August and Fall at The Lake….
Franque23