You are currently browsing the tag archive for the 'fun' tag.
It started for me by being born and hearing my dad exclaim:"What have I done!" His exuberance caught my attention and I spent the first nine years of my life thinking, What Have I Done, was my name.
I learned the truth only when a cop caught me throwing crab apples at metal garage doors as a kid and said, "Turn around, kid, and, What have I done, isn't your name."  That night, dad told me about my name, about the nights I spent outside in a dog house, about that large food dish on the floor I thought was mine and my life has never been the same.
Gotta tell you, Men have it tough, rough—nothing comes simple to men.
I've lived a man's life and I know jumping a few thirty to sixty years or so seems rash when it comes to one man's history but really, other than a few embarrassing belly flops, slap down's on dates like I was a pinata or doing time everyway possible making animal noises with other guys and geting stitched up after football practice, it's better just to leap ahead and plop where I am on the night before the garbage man comes.
Every man knows when it's the night before garabage collection. What every happened to the night before Christmas?
Everyman becomes a weight lifter when it comes to the dreaded trash night.
Face it, men take out the garbage. Seriously! Through snow, rain, sleet and even more snow, men are the ones who take out the trash week after perilous week, and all the way to the crubside!
It was freezing out; snow blowing….yikes!
It's not like we can ditch the garbage along the driveway if the going gets rough. No, men have to make it to the road about every week with the multiple garbage loads.  Do you realize, have you ever in your dreams thought what might be out there between your houses' garbage location and the street pick-up spot! Face it—men risk their lives once per week every week in most of suburbia here in America just to take out the trash…
My weekly mission is to make it out there; all the way, no matter how busy the street.
Our street is a tumbling crossroads where grass meets the pavement under a blizzard of slippery pine needles.
I don't recall a single, well-acclaimed award being offered for the most definitively, effortlessly, artistic delivery of household garbage to a street corner by the man of the house. No, there isn't one! Down trodden men do this job without a sniffle but for this post; that's a mind blowing, painful fact of life for, "Hey wait a minute! It's fourth and goal on the one yard line with ten seconds left," beer drinking men who don't really care if the gargabe lives another week or so to grow on the property.
"Garbage is like fine wine; it mellows with age, dear." Unfortunately, the man who gave us this gem died while his home camera's had been turned off and all the neighbors had been lurerd away from the community to watch the football game in a bar. No one knows what happened to him but does anyone know how the game turned out?
We have to be skilled while moving the garbage…using every balance and preception muscle we have to make it thru the tightest of spots…
Almost thru!!!!
Dang it! But we don't always make it on the first try…
Anyway, the snow had let up and my job lay before me…a horror show.
It was raining, a torential downpour, here moments before I had to carry out the recyclables tonight. I fought through the downpour which had lessened a bit to rain drops while carrying the recyclable bottle hoping to evade any snakes or gators who might lurk in the shadows. Of course, I wasn't done. My feet hit the wet pavement, my breath heavy through the 99.9 % humidity, as my eyes scanned the dark for predators.
Snakes are everywhere in Florida, almost as many as there are hoses. I had to be careful to step over them and not on them…
But things happen….
Shadow was there ready to bark 911ish.
Our garbage collectors have the carboard small boxes and containers separated from the glass recyclable container but I swear, on more than one occassion, I've seen them mix these two separated containers together in the back of their truck.
And what about those larger, "Oh, I ordered an easy-to-assemble pre fab house, honey," boxes we have to rip apart without remorse and then pile up along the roadside in the pouring rain which was by now, maybe, was a drizzle if I count that last drop that fell in the dark-as-a-street-light night? I heard a bear, or maybe a car, or plane, not sure, but it was a noise.
You had to have been there to imagine the terror.
There's no reason to mention the smell of garbage cans full of rotting,"Let's not have any," leftovers, old beer bottles neighbors tossed into our containers and not really washed out well enough half and half containers. These smells men encounter while taking out the trash is one reason men live shorter lives than most women.  This is pure fact well establlished by facts that show men routinely live shorter lives than women. So, don't let science get in the way of this. Period. Men suffer.
BTW… I still had to guide my cargo by my wife's car: a narrow opening between "Scratch my car and I'll kill you," and the orange tree thorns that grab clothes and rip at flesh like piranhas who haven't eaten in months.
I was soooo close to making it when an orange branch lunged my way; none of that was good.
"Trash removers…" The entire concept is demeaning, soul wrenching and socket delibitating to some men not strong enough to brace the darkness, the snakes, the smells, the bottom of the barrel tasks that are far worse than cleaning toilets.
Anyway, what does taking out the trash have to do with cleaning toilets? This is the first thing I heard from the heavens when I wrote this.*  I'm waiting for the answer.
The whole, valid point of this post is that men are the trash removers. This, THIS, should have given all societies a head's up on what's what and who's who when it comes to leading the way. I've said this in my books**, posts, jokes, bad thoughts and blabbering that for centuries Men have kept Women more-or-less in the dark, under the sheets,  when it comes to earning power, expression, thought, leadership and overall well being and state of mind. See? This is why the world is so screwed up right now! We have the trash removers running the world basically for ever and guess what's going to the dump! The whole lot of us, maybe.
But who will find us?
Franque23 is free until next Sunday night.
*My wife's first evaluation….
All three links to my trilogy…. enjoy!
**https://franque23.wordpress.com/2015/12/01/boom-my-avatar-magic-trilogy-is-done/
( some pictures enlarge by clicking…like the papaya tree.. Oh my)
Dale wants to know why I count everything? Well, clearly I was once an Australian Shepherd—she must not know?
Anyway, I am a counter; I count on good luck, good friends, good times, good weather and good reads. The beautiful thing about being an optimist is I'm never disappointed. Life is a roller coaster and every bottom leads to the top of the next plateau—that"s what I count on.
But what could this have to do with these 48 tomatoes in our kitchen today? (There's a few more you can't see…really about 61 in all.)
Well, that's simple. A few weeks ago I counted over 314 tomatoes in our garden and hoped the crop would make it—note: I refuse to count cherry tomatoes. Anyway, the tomatoes started becoming randomly ripe here or there without rhyme or reason throughout the garden. In that the plants are often over 6 feet tall, I had to hunt for tomatoes as if they were Easter eggs.  Eventually, after boiling down about 31 tomatoes to freeze into 3 or 4 quart baggies of sauce per day, I think the tomato bunny is leaving my yard.
Today's pick included a 17 green beans, a mess of collard greens and about 18 1/2 tomatoes.
However, please note the six large brown bags on the table behind today's hunt. These bags are the secret to reaping in ripe tomatoes in Florida's early heat and before the 4,129* bugs here that use infrared spyware and well coordinated attack plans can sting the fruit…Dang, I dislike everyone last one of them…(NOTE: for the first time in, no joke, 42 and 1/2 years of gardening in North Florida, I haven't seen but two fruit stinging insects in my garden! I'm not sure if this is due to the air quality improvement, the normal season we are having weather wise here for the first time in ten and 1/4 years or random luck. But, for whatever the reason, I'm getting worried about not seeing the insects I hate to see… so I'm going to a shrink about this,)…
This is our first child and my wife, Dale, back in 1982 in our Micanopy home. The garden is about 27 feet left of her.
Bonus picture: this papaya grew as a volunteer from our compost I spread last August. It's about 25 feet tall; so far, it has had 33 papaya's on it. In all, 17 papaya's grew in the garden from our compost but I transplanted the others thinking, "Who needs 17 papaya's growing in a veggie garden?" Good thing. Apparently the trees live up to five years.
Anyway,,, back to those 6 brown bags—they held 56 (plus three rotten) tomatoes in different stages of ripening and four papayas… So, the deal is to pick most of the tomatoes in the garden as they just start to ripen, especially if the tomato has splits or rings on its top which means they're likely to split open or rot on the vine if you leave them outside. There's a trick to this picking called timing, but why go into that when your mind is already blown by the  128 tomatoes I've made into sauce and frozen in 18 baggies so far? Plus, every recipe leaves something out.
Above: 73 tomatoes plus three rotten ones.
The three rotten ones….
Here's the fifty-six tomatoes from the brown bags.
Of the 56 tomatoes in the bags, 36 were ripe.
It can take up to four or five days for tomatoes pulled from the garden less than green but turning white or red in spots to ripen in the bags. I check them every day as one that goes bad in the bags makes a mess. Some tomatoes may ripen in one to two days,,, it all depends on how ripe they are when you pick them.
I hope this helps. But here's the thing: you don't need hardly any space at all to grow tomatoes. You can grow them in pots on a balcony if that's what you have to use. Or, since tomatoes are the best thing coming out of just about any garden, if you have a 3 foot wide, ten or 15 foot long space that gets at least 1/2 day sun, dig that soil up. Add good soil, put up a straight fence down the middle of that row supported well by stakes that are at least four feet high. Now, buy 9 starter tomatoes from Lowes (if you only have a ten foot row–one planted every 3 feet on either side of the fence) and plant them. Be sure you have a watering source… hose, sprinkler… something….
This type of set-up might yeild you 100 tomatoes…!?!?
One more thing,,, stay away  from Big Boy or Better Boy tomatoes if planting in Florida. They're size is spectacular to see but the top ridges in these varieties tend to split open in Florida's heat.  Plant around Feb. 15th or August 15th in Gainesville and cover if we get a weird cold night or two.
And, if you have a backyard, plop a pool in it if you can—there's nothing like a swim after a day of picking 18 and 1/2 tomatoes.
Cheers from tomato land.
Franque23 is counting on you.
*I will admit to having never counted the insects…maybe.
Some are interested in fishing advice when it comes to Lake Bonaparte…I've fished the lake for 70 years, maybe, if you count me as a baby in my dad's arms who's fishing off the dock.  I've fished every time of day and in every kind of weather during the summer up at the lake over the years. I've been a "up and at em' 4 am fisherman" and a late at night fisherman until the mosquitoes took me home.
Thing is, there is a science to fishing—it's not a matter of luck, but timing and skill…
My Grandson has a perfect approach to the methodology of fishing few can match.
Your ears need to hear the fish, and then you wiggle them.
Okay, forget that, It comes to this—though any rule can and is broken when it comes to fishing—the fish in Bonaparte sleep in. The mornings bring waters as still as glass.
I don't blame the fish for sleeping in. What's the rush when it comes to eating your buddies? Bonaparte fish have all day and all night to nibble on their neighbors so why waste good morning sleeping hours on that? The mornings bring the light, the exposure to birds and whatnot. The quiet of the evening and night before is soon disturbed by those who think they should fish early and wake the lake residence up with the motors built by Cape Canaveral.  Who needs that when there's soft sea-weed and lure snagging stumps to sleep by?
Another question: why do I ever leave this sight?
But, I do.
Sure, I'll still get up early in my lifetime to fish. This is absolute fact. Thing is, I'll be trolling the sun-up as much as anything else. I'll be hunting the morning fog as it lifts from the lake to the sky, as the Heron silently swings by on their way to a distant shore. The sunlight will streak the sky into unimaginable colors as found on my lures not yet snagged on that awaiting log—may these lures rest in peace. The chill will vanish and soon I'll find myself plugin' a shore line full of empty water. Maybe, a beaver will swim across my view as the night's last bug bites my ass. This is why people say, "He's caught the fishing bug." The point is the bug; not the fishing.
Anyway. I've some stories to tell, too many because I love to write, or talk. But hear this: I once sat on our bluff looking out at Birch Island as a soft afternoon rain began to fall. My mom came up to me and said, "Go fish…" I went right out to Birch Island in that drizzle and landed the most unusual fish I've ever caught. Off rocks with a red/orange hue( a fungus?) I landed a 4 1/2 pound small mouth that is on our wall, and it's belly was as red as a sunfish to match the color of the rocks. Unfortunately, the taxidermy never got to see that color as the fish was frozen by my parents before they got it to him…One large mouth I've caught in Lake Bonaparte is more than 8 pounds and also hangs on our camp's wall. That fish I caught in a driving wind of a storm about 1 PM in a protected shallows…I was, yes, crazy to be out, but the storm came up and I had headed for protection from the wind and had decided if I was about to die, I might as well fish.
You might as well fish. No matter morning, noon or night. Thing is, no fish bite a dry lure. I never found one in my tackle box wiggling on a hook. We might as well have fun.
I would love to fish with some of you and I'd planned on being up almost all summer as I retired this May 15th, but Covd-19 (making the trip up) has changed that plan..maybe next summer?
Call me Loony, but I know where some big ones are…maybe,…like 1/2 of the time:-)
Oh, and one more piece of advice: don't fish off a high profile boat. You'll catch plenty that way; most pros do it. You get a great view sitting high off the water but guess who can also see you? I'm not talking about your neighbors. Nope; native Americans had it figure out best: stay low, and quiet. Try to match that, and I know, this is bad news for boat sales. Thing is, sometimes I cut my small horse power engine 30 yards out and row in as if cane poling in..what's the rush, right?
Paul Daugherty has been my fishing' buddy for like ever.
Paul taught me Mud Lake.
The key is low to the water for the biggest fish. What do you want? Plenty of fish, or the biggest fish? Think about that.
cheers
Franque23 loves Lake Bonaparte.
We all know about Sundowners syndrome, but what about Sun-uppers syndrome? My wife has this and it's a beast of a condition.
Oh, I know, there's a zillion conditions to worry about or contract, like the dreaded, Water Allergy, of which there are 30 known cases. (Yes, these people are/were allergic to water?) Or, there's the Foreign Accent syndrome with 60 known cases, a condition that renders its victims talking in unrecognizable dialects but I have to ask: isn't this then just gibberish, or realpolitik? Maybe, none of these are as bad as the dreaded, Laughing Death, or KURU, found in New Guinea exclusively and known to lead to people falling down laughing for months until they actually die in fits of laughter. Privately, I do wonder what the joke was, but aren't these people an answer to a comedian's prayer…for a while?
Let's move on.
Remember, this post is about my wive's case of Sun-uppers—the worst possible condition.
Believe or not, there's some debate about whether or not the expression, 'Top of the Morning to You!' is truly an Irish tradition! To me, the premise that any way too early of a morning could have a top is ridiculous.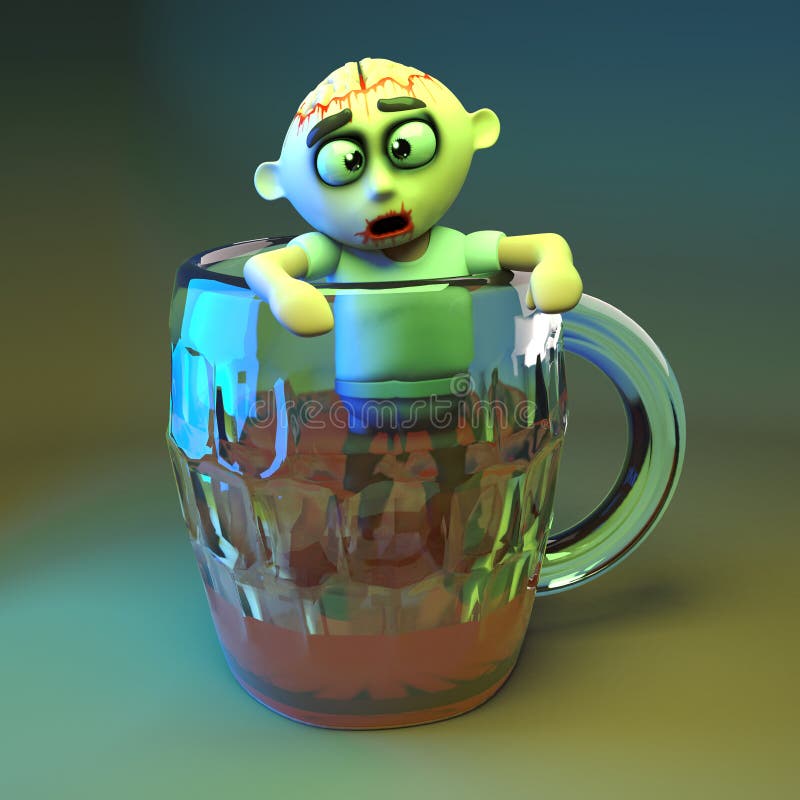 But, after opening up my morning sleepy eyes and peering through one zillion posts on the subject, I think the saying does date back to around 1684 and as found in Irish literature. Though, to be fair,  others claim the spread of this far fetched assumption may have sprung from stage performances here in the States during the 1900 hundreds. The thinking is the phrase became an easy way for actors on stage to make the audience buy in to their character's Irish ancestry, if not their madness.
Thing is, I don't care where the top of the morning came from on any given morning—just don't let it come to soon. That's right, I'm retired now and sleeping in is something I've worked for my entire life.
Face it: I wake up to take a nap.
Sun, wind, clouds or even pelting hail, I don't care, mornings are for sleeping in. Any good fellow exactly like me can tell you that.  There's an ol' expression never used that any farmer wouldn't tell you: what you don't get done in the morning can wait until afternoon.  That's the key. This famous expression is based on little and has been the making of many great lives we never read much about. Count me in!
Anyway, about Sun-uppers…. It starts with way too little coffee, a comfy couch and boring TV shows. All this renders the syndrome's victim sprawled out on the couch in their living room, mouth open, snoring, speechless and basically catatonic by eight or nine PM.
Even pets can catch it…
Worse, this condition leads to the this same afflicted individual awakening with the first glint of sunlight before even worms are crawling—birds are sound asleep; the moon is dancing and owls still hunt.
But, no, Sun-uppers don't care about the sleep to noon body rhythm of natural man. It's, 'Up and at em,' as my dad used to proclaim on Saturday mornings. Somehow, I think the war never ended for him. Anyway, I can tell you as a true humanoid, mornings were meant for sleeping in followed by coffee and rest.
Sure, I've gotten up early and called psychiatrists and whatnot's to get help about my wife's Sun-upper's condition. Who hasn't done that, right? But when I do I always get the same message: call later. This sends me sinking into a kaleidoscopic nightmare image of a toilet flushing as I run back to bed to dive beneath the sheets. It's stinking bad. I'm telling you: this problem is baaad.
If you are a victim like me, if you live with a spouse severely affected with Sun-uppers take solace: there's no cure.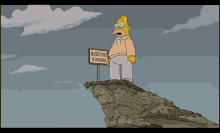 So, don't bother. just try to sleep through the racket, the doors opening, closing, opening, closing, banging shut, the phone ringing and a loud TV being turned on by 7 AM. You can do it; good luck.
Soon, someone will develop and Sun-uppers Deniers group we might join on line in the late afternoon, or 8ish as our mates fall asleep on the couch. We might explore new mythologies, weird new systems that may keep those afflicted with Sun-uppers from falling asleep too early in the evening. Who knows, some of us might become famous for inventing techniques the world has yet to try?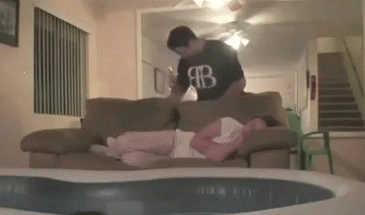 Bye for now; it's a beautiful start to the the day! Top of the Afternoon to you!
Franque23
It will be ten years back this summer to be precise…( Please enjoy the linked video with music below)
This is a Franquemont-Morgan reunion our families have held it seems forever. Basically, you need to understand the Franquemont's are true royalty in our hearts and minds and the Morgan black spot side of our genes are the worst kind of horns-wagglin' pirates. I tried that year to do a story hour to appease the pirates,  as shown through out this clip below, but none of that worked as attested by one of ours being snatched and tied to a chair for like days–you'll see that too.
As always, it all happens at Lake Bonaparte, and this 2010 reunion gathered 58 of the good Franquemonts and the bad whatevers who think they are pirates.  Oddly, no one drinks at these reunions that I've noticed. Really!* You'll see us innocently roping off of Round Island—a feat no longer possible with the development there—only to be chased down by the cops who escorted us across the lake for the want of one life jacket cause 17 wasn't enough. You'll see some brave the rapids in the Eastern Adirondacks… fires at night and some very bad singing! It's all here! The hummingbird steals the show highlighted by the children who know we're nuts.
Sunsets, swimming and the massively Franquemont Franquemonts win, win, winning!
On a special note, the two groups like the yin-yang have formed as one under the name: MorgaMONTS.  IN all, 2010 reunion was a calm year: very few got thrown in the lake that much each day, I don't remember a single short sheet bed set but the beer theft was rampant. I still have warrants issued on this… It's important to note that almost every single adult I took out fishing that year caught a large bass or northern worth mention..this could mean on an every four year bumper fishing cycle that 2020 may be tough fishing. We'll find out this year at our 2020 reunion!
To be sure, the Lake was wet, the night fires hot** and the stars above brilliant—like my Franquemont story hour:-) The lake is so much fun; family reunions like ours happen around the shore each summer. 
Imagine…
enjoy the show…..https://www.facebook.com/lachlan.franquemont/videos/t.1384221843/425061848537/?type=2&video_source=user_video_tab
Franque23
(Click the pic for a larger view)
My Mom and Dad visited Lake Bonaparte often before and after I was born. Luckily, they got to spend about 30 summers at the lake after their employment days. Talk about memories!?!? I wonder which ones mom recalled most of all during her last summer on Bonaparte?
You know they had fun! (With our next door neighbors, the Sherman's.)
My Dad trained for WW II at Fort drum and rested many days long after sitting across the lake from that training Camp's location. He loved to see the planes fly over.
This is an old map of Bonaparte…(our camp built in 1970 isn't listed.)
There are so many beautiful days at Bonaparte.
(Picture taken from our overlook of Porter's Bay)
And cool summer nights to enjoy with family and friends.
(In the Muse Lodge porch camp)
Or stay warm by a fire…
We love our fireplace—overhead fans above the flames circulate the warm air.
Lake Bonaparte has a knack for getting cold. The one span of three days I visited during mid January the night temperatures hit 40 below twice and then warmed up to 30 below.
Even while casting images in a glass window while overlooking Nagasaki, Japan, the memory of  daytime snows falling on our daughter in Natural Bridge, New York, stayed with me.
And speaking of fires by the lake on those skinny dippin' nights—what was I thinking!?!?! I've looked at this ol' timey picture by Priests for years and years,
AND, mom snagged this Northern right in our bay! Like how many teeth of a good reason is this not to skinny dip?
Forgive me  if you know, but I feel we all should know Cody got bit on the leg in front of the Sherman Boat house in Porter's bay (broad daylight) by a bass so large he had to go to the hospital! Just maybe, it was this fish I caught about 15 years later?
Fishin' at the lake. Love it!
Perhaps many don't know my brother Buz, (Ed Franquemont) helped build the first house on Round Island? He owned Bare Bones, a building outfit.
Here's the team that built that house….!
My brother, Ed. (This shot taken elsewhere)
However, this shot below is on location on Birch Island where my ex-brother-in-law, Paul Doherty, lived with Meta for 30 plus years. My niece's husband, Craig Carlock, was in charge of nibbling down trees to clear for pathways on that Island long ago and everyone should know. We still call him 'Beaver Man,' though he also does the best drankin' loon call you've ever heard.
This is Craig watching our dog, Shadow, clear 22 feet off our dock going for a ball….and we've built that dock again since.
Have you noticed, lake people wave back?
It's all too much fun! There's always some to do or think thing about…
Beware of Pirates…..at the lake! Them Morgan clan folk.
I'm thinkin' even our dog Shadow is looking for fish!
Impossible not to love.
While at the Lake, my sister, Sharon Franquemot, with a book published in nine languages, You Already Know What To Do, remains humble with me about our family's  Kingly Heritage.
(really….our ancestor's home is below. Karl Eugen ruled as Duke over most of Germany and Southern France in 1750)
So, the thing about visiting this one of five castles Karl Eugen had… sure it's large but,….it was hard to find the bathroom.
(Karl Eugen's largest home in Ludwigsburg, Germany)*
Anyway, I take my love for Lake Bonaparte back home to where I work in Florida and share it on bulletins boards at the Headquarter's branch of the Alachua County Library district….
What a place to know, right? Lake Bonaparte:
Random shot of another bulletin board and one of Dan Franquemont…at the lake. (Muse Lodge)
So much—
Bye for now.
Franque23 loves Lake Bonaparte—The place and people we never forget.
*https://www.google.com/search?q=ludwigsburg+germany&oq=Ludwigsburg+germany&aqs=chrome.0.0l8.5814j0j7&sourceid=chrome&ie=UTF-8
(Click the pic for a larger view)
Imagine, you were born and once lived happily in a Levittown community on Long Island.
Your home town of Roslyn Heights was a Levitt built community….this pic is of a Levittown that was built further away from NYC out on the Island than your home, but it was the same type of community.
You didn't mind the winters and made piles (ahahah) of dough out of shoveling snow as a kid.
This was my life as I grew up.  Here is a picture of South Park, Roslyn Heights and the house I lived in. Back in the 1950's we got Nor'easters (snow storms) that blanketed the homes and streets and, thank God, stopped school!
But during college, maybe before, something snapped inside of me and I wanted wide open spaces….I wanted the wild, the untamed, the jungle or was it the wild west? Okay, I really wanted to see, Where the Boys Are*, in Fort Lauderdale and be one of those guys the gals were after. That worked out well and Florida became just that sort of jungle I was after.
I had no idea how Florida, land of melting sun, would attach itself to my soul but it did.
Now, I've lived here since ,errr,,, 1972ish?
I've had a wonderful time in the surf—I love to surf waves.
This is me catching a good ride.
My wife and I had a rabbit who lived out back in Micanopy in his cage. One morning we awoke to look out and find a bob cat on top of his cage…..that started me thinking….(Don't go out at night to pee…..)
Apparently, I'm not the only one to have found nature at my door step here in Northern Florida
Heck, I knew I loved this place of wonder, a place of untamed nature.
But I never lost my eye for the power of that nature as well… We landed on the moon, but maybe we don't control gators?
It's okay to count on fences to a certain degree…
So there's a beauty and danger to Florida none of us Floridians should forget.
How about a night dip in the pool?
And then, only twice, I saw in person and close up by mistake, a Great Horned Owl…They can fly up to 40 MPH and have been known to pick up and kill 60 pound pets!! Our dog, I suspect, was attacked twice by one in our fenced in backyard—where he never goes at night anymore.
This is a shot tripped by a night camera….
I was running in the woods about thirty years ago when I saw a beast of a bird…it seemed to stand more than three feet tall and when he took off his wing span was about five feet! Just wow. I once saw another Great Horned Owl as I drove down Rochelle Road outside of Micanopy. The bird took off before I reached him and traveled over the road for about one tenth of a mile right before our car. That bird's wing span seemed to almost reach from side to side of a double lane road–no joke. It was as if we were seeing a dinosaur.
I've fished the swamps for over ten years in my younger (err risky?) days….and there's a beauty to a swamp—not a McDonald's or Starbucks to be seen.
But always, there are gators. How many gators?
( Those eyes all belong to gators.)
This is the Alachua Sink in Alachua County, Florida. It's about  one mile from our home. And this shot, by John Moran got him nation wide PR. His photos have appeared in National Geographic, Life, Time, Smithsonian, the New York Times Magazine and on the cover of the National Audubon Society Field Guide to Florida. Dale and I were lucky enough to canoe down the Suwanee River with John, a time I'll never forget for many reasons but one of them was having a wart hog pushing against my head from the other side of our tent as I slept at night as he rooted for food.
So, I've rooted here in Florida. I love the ocean, always have. And, I love to grow food as my father from Iowa taught me to do. Of course, we have a garden as any Floridian with the space should.
At six months , Shadow, didn't know he wasn't me, or human, exactly, and he helped me weed…I miss that help now.
You might be able to see, but at one year old, Shadow figured he should eat green beans right off the plant as we did as we picked them! He stopped eating green beans at about age two.
Once, I was drying herbs out in the front yard in foil sheets when a cop came by, stopped, and walked my way with a grin and his hand on his gun…I smiled and said hello… He looked down at my tins of herbs and said, "What do you have here?".. "I'm drying herbs!" He wasn't convinced so I walked him over to the garden and showed him the plants…."Well, I thought I had you busted for pot!"
I can't blame him….but I didn't add that I might have learned the entire process by growing and drying pot in my twenties:-)
So, we grow pineapples, too….
Mounds of oranges and grapefruit, too.
It's all good. This city slicker found a home in the Northern Florida woodland, and I love it.
Heck, the tomatoes came in like a champ this year; Dale canned many.
From Levittown to the wilds of Northern Florida, I'm good. I don't miss the hustle up north, the quicker pace of life or the traffic. No, I'm good with the gators, bob cat, owls and other critters. The sky here is open to see, and the ocean wind still washes the peninsula by four or five each afternoon. Gainesville is just 60 milers north of the Sub Tropical line. We live in a jungle of 24/7 year round growing just about. The birds love it, and so do I.
Cheers– thanks for visiting.
Hope to hear from you soon!
Franque23
*https://www.imdb.com/title/tt0054469/
(Click to enlarge the pic!)
That's how we watched the TV series back in the day: in black and white. Thing is, we can argue about the color of Jesus all centuries long but The Lone Ranger, the real deal, was a black man named, Bass Reeves.
Reeves is on the left—the real Lone Ranger.
This revelation started when I couldn't get the theme music of the Lone Ranger TV series, William Tell Overture, out of my head while at work! It took another day of brain churning for me to figure out why. As a kid, I believed in this masked man who sought to right the wrongs in the world. My white hero in his white hat, guns blazing while riding a huge, white horse was sorta like a horse ridin' Superman. Now, I suspect the music came back to me due to all the troubles we have in our country, and from an internal longing that someone other than Mighty Mouse( come on—he's not real!) would come save the day!
Anyway, This pestering racket of a theme song lead me to look into the history of the show.
Just wow… I was amazed to find this….
"What Reverend Haskell James Shoeboot, the 98-year-old part-Cherokee Indian, was about to tell Burton(the man researching the Lone Ranger) would persuade Burton he'd stumbled upon one of the greatest stories never told.
Born in 1838, Bass Reeves was a former slave-turned-lawman who served with the US Marshals Service for 32 years at the turn of the 20th century in part of eastern Oklahoma and western Arkansas known as Indian Territory. Though he was illiterate, Reeves became an expert tracker and detective…"*
Reeves as a slave took his owner's name. Near the end of the war (he fought for the south) Reeves traveled to Oklahoma doing odd jobs and learned several Native American languages.(I suspect this is when he learned to track.) The government appointed 300 marshal's to tame the west and—Reeves was one of them…
Reeves, you guested it, is in the red circle.
"…Federal law dictated that deputy US marshals had to have at least one posseman with them whenever they went out in the field and often, the men who assisted Reeves were native Americans".*
Soon, it became evident that this Reeves fella could out shoot, out ride and captured criminals better than any lawman in the west. He wore a white hat unlike most other marshals and beneath him galloped a huge white horse.
He gained a swagger as his arrests piled up. How many arrests? It's written this one man captured over three thousand men who'd gone bad out west. In one day, as the history goes, he arrested thirteen men at one time!
These three thousand criminals all went to Chicago's prison and it's there guards learned about Reeves from the inmates. The first radio show about, The Lone Ranger, was produced in Chicago in 1933.
But how did Reeves become so successful?!?! We all have heard about how, Tonto, the Lone Ranger's sidekick helped him track criminals.  Well, 'Yes Virginia, there is a Santa Claus!'
This is the only magnificent picture I could find of the real Lone Ranger and Tonto together. Tonto was said to be a Potawatomi Indian – the same tribe that was forced to move to Oklahoma.
Bass Reeves was famous for wearing disguises to help in his investigations and arrests. He dressed as beggars, hobos, farmers, city slickers and lunatics to get his men and it paid off. One night, he walked 28 miles to a homestead where two wanted men were said to be staying. For authenticity's sake, Bass dressed as a man who'd been robbed at gun point and lost everything. He put three bullet holes in his hat, wore worn out shoes and scuffed up clothing. The mother of the two wanted men answered her door and Reeves quickly got inside with his story and stayed for dinner. Soon, the women's two sons returned and they all had a time talking. Reeves was asked to stay the night.  He handcuffed the two criminals while they slept and walked them 28 miles back to his camp with their mom yelling and cussing at Reeves all the time. But, why did Reeves go to so much trouble!!! The reward for these two men was Five-Thousand dollars….a huge sum back then, and Reeves left nothing to chance.
This is Reeves with his wife; he spent his money wisely on her attire, don't you think?
So there was a Lone Ranger and a Tonto…
But they never looked like this. They may, however, had conversations like this IF the nicknames used on the TV show were fact based.
Loosely translated, Tonto might mean, 'You don't know much…' and Kimosabe,… "In Apache, it means "white shirt." Who knows — maybe Tonto also had to do the Ranger's laundry and was actually constantly reminding him to avoid grass stains. In Navajo, on the other hand, "kemosabe" translates as "soggy shrub."**
Of course, TV producers heard the stories and wanted a show. Thing is, Reeves was the wrong color for a TV hero back then. The solution was to introduce him in black face, which they did. The original black mask worn by the first actor portraying, The Lone Ranger, nearly covered his entire face. It was policy at the time for a white man to wear a 'black face' or black mask of some kind when portraying a black man on stage.
The whiter The lone Ranger became by legend, they smaller his black mask.
There it is! Bass Reeves was a truly extraordinary hero for law enforcement in the history of the west.  And, oh, one more thing—about those silver bullets the Lone Ranger was said to leave as calling cards. Actually, Bass Reeves left silver dollars. Really! Bass had that much money.
Hi-Ho Silver… Bass made a killing at law enforcement. He died a peaceful death in 1910. I suspect, as a master of disguise, he never cared that no one knew who he was. He got the criminals, the gal and the money—that had to be enough.
This statue honoring Bass Reeves was recently put up in Fort Smith, Arkansas. The statue is bronze, but our 'white' hero, the Lone Ranger, was definitely Black.
Franque23 rides away until another day!
*https://www.telegraph.co.uk/culture/film/10131675/Was-the-real-Lone-Ranger-black.html
**http://www.word-detective.com/2011/07/kemosabe/
Our steps look like someone ate too many frank & beans. None of it's my fault but that I did it. I'm completely innocent here but for a few troubling facts and reality. And you can't avoid the crappy view if you intend to reach the lake from our place without taking a long hike to the Sherman steps. Thing is, in the end of it, there's nothing good to say about this job's outcome. The minute I started I knew it was coming out all wrong.
Getting to the bottom of this is the only end. Here's the deal; I need a lawyer and so does Thompson seal PR, labeling people and promoting thingamajigs. Why? In the world I come from words have meaning and one of those words is,'Transparent.'  Transparent to me means something like, unlike a brick wall, and not now you see me, now you don't. Transparent means the opposite of you can't see thru it. Okay, to be clear, transparent means just that—it means see thru, a non-cloaking invisible coating of sorts you don't see.  So what's up with this product?
(Okay, I love the 200 font bold Caps  'Transparent' signage in contrasting color verses the zero font white script Cedar wording and script lettering. Sure, there's a bar graph below all that but I stopped reading at, 'Transparent!)"
Imagine yourself in my world of rushing to three stores while on vaca to buy this product in order to get nine cans of it, enough to do the job. Then, hold a hand over your left eye, the one I don't see well out of and grab yourself three cans of transparent waterproofing stain along with brushes, sprayers, masks and ice cream…of course. See? That's why I wondered why this sealer looked a bit off as I poured it in my sprayer. "Who knows, products these days…."
It's amazing how a six hour job can go down the toilet in one minute. I'd gotten the pressure right in the sprayer so my first blast covered the top two steps at once.  There's just nothin' like seeing dark brown paint come out of your clear coat sprayer. "What the heck?" is not at all what I said. "Well, it's only the top two steps!" Nope, I never said that ,either! "I could leave just these two steps dark and get the clear(really transparent) stuff for the rest/"…..hmmmm….
The thing about having the top two steps a zillion times darker than the 26 others is if you miss the first two steps at night, you're going all the way down.
So, I finished the top 28 steps in the not transparent 'Transparent' brown coat and then brushed them as I would the, 'I really am transparent,' stuff we always use. There's a funny idea, right? It seems about the worst thing a person can do is try to brush this brown sealer unless, that is, you like the frank & bean look. (Trust me-this will never catch on)
(Click the pic for a much worse view.)
It's sorta looks like someone on the dock below couldn't get up the steps in time; they just got pooped out running up and it all went down hill from there.
Wrap those two problems up and the whole mess could be wiped cleaner than a roll of toilet paper—they are clean, right? Now, I'm wondering when that toilet paper study will come out stating that cave men were right to use their left hand or non-poisonous leaves. Forget this, the bright news is they call me glitter boy at work because I have used lots of glitter in displays over the years at our library(trust me-this is the only reason) and miraculously the Transparent really clear coat seemed to come out with glitter in it! So, yeah, I've never had glitter form in the clear coat after more than 30 years of doing this job!
Glitter everywhere.
I had to laugh; we have poop color or glitter coat? I'm stickin' with the glitter and dumping the frank & bean steps next year…
Cheers from our steps, and don't slip!
Franque23
(Click the pic for larger view)
Have you ever noticed the Jimmy Durante* size nose on the front of your dog's snout?
That dog nose has it all over your nose; a dog can smell perfume from two miles away!
But what has this to do with Lake Bonaparte dog days? Well, it's true I've bragged plenty about the time three years ago when my dog, Shadow, leaped 28 feet off our dock for a ball!
This is the moment; a twenty-eight foot leap that we measured.
But I think this year Shadow took being a dog at the lake to a whole new level. Actually, it's scary. I mean he turned my four grandsons into dogs with a simple flick of his tail.
I've got them just where I want them….Shadow.
The next thing I knew, the boys were crawling around inside and out as if they were dogs! They were rolling around on the lawn, on all fours, barking and pointing like a bird dog…(Shadow, as a  Catahoula Leopard dog, is 1/4 blue tick hound).
I'll teach them my pointing tail trick...What happened to their tails, anyway?
I'm hoping they omitted the butt sniffing thingy dogs do—not sure, I mean these are boys!
Shadow is about 100% of the time guarding us, or is he keeping us in place?
Does Shadow imagine he's going to church?!?!
Who's the real captain of this boat?
I've got them reading…..
Okay, timeout for a hug…..
Wait, Isaiah's got it! Time to hug AND read!!! Shadow, the Great.
It can be tiring training four boys to be dogs.
Okay, this is my, 'They are really screwed up,' tail…..Shadow.
There's this magic allure that emanates from dogs even when they're drooling for your hot dog. Shadow is our dog, but sometimes I really have to wonder. Heck, he's got me scratching his belly night and day and holding doors open for him whenever he wants. I panic if his water bowl gets low and I've about sold my soul for all natural dog treats and food.
You are now under my power…like forever, dude. Shadow
I only carry your socks in my mouth because you think it's cute.
Guess how many times I've absolutely decided that this time, THIS TIME, I was going to drive away on an errand without him and then changed my mind?
Nope, your guess was waaay off…Start thinking about the figures in America's National debt and you're getting close.
Orange you gonna take me? Dude, I'm going with you, now get the keys…
Sure, I sleep in some days…when Shadow lets me. Who can sleep with a cold nose on your cheek? Unfortunately, I thought it was funny the first time I didn't budge from bed once awake and Shadow hiked up on the bed to trample my face. Now, I've got two choices in the morning—either I lie comatose in bed without opening an eye, keeping my breathing pattern sleep-like while daring not wiggling a toe the slightest bit OR I get face-dog-paw trampled until I get up.
I'm not gonna admit to being in the rain while walking Shadow or waiting for him to come back home. I know that person looked a lot like me, your honor, but it's a case of mistaken dog food, no, I mean identity.(Am I low on dog food?)
I do think dogs love to stick their heads out a moving car window for the rush or air, but they also are taking in an entire universe of smells as we speed along.  The book, Nubs,** is one of many amazing true stories about dogs who traveled unreal distances to reunite with their loved people—dogs have a uncanny sense about direction and life in general.
Of course, there's more…..
"Interactions between people and dogs can be beneficial for both species. Increases in β-endorphin (beta-endorphin), oxytocin and dopamine—neurochemicals associated with positive feelings and bonding—have been observed in both dogs and people after enjoyable interactions like petting,"https://www.scientificamerican.com/article/is-the-gaze-from-those-big-puppy-eyes-the-look-of-your-doggie-s-love/
Maybe one more doggie fact for those lake lovers who follow their dogs around…
"Accordingly, behavioral studies of dog cognition have revealed similarities of dog behavioral traits to humans. Dogs have been found to engage in gaze following similarly to human babies , exhibit selective imitation  similarly to human infants, (Dogs)….observe photos of faces roughly similarly to human adults and to link photos of objects to objects themselves .
https://www.ncbi.nlm.nih.gov/pmc/articles/PMC3641087/
This last finding in bold is why we have Shadow's picture on a magnet on the refrigerator at his eye level…I thought this picture made him happy when I first put it up and now I know it does.
There's no place like the lake for Bonaparte dogs, so I guess 'us people' followed?
Cheers
Franque23
*Jimmy Durante
*
How do you like me, now?
Bonus picture of us building the dock about 10 years ago…Sherman cool dock in background