You are currently browsing the tag archive for the 'Grandchildren' tag.
(some picture enlarge when clicked , others don't) ..working on this.
Hippies, who needs them? Imagine, all stoned and thinking we shouldn't hate anyone for their color of skin, that pot should be legal and that war should end—a bunch of crazy losers, right?
And Hippies believed women were equal to men, and if they didn't want to wear a bra, okay…. just crazy stuff…right?
I was home on Christmas break about 1970 watching the Nixon/Nam reports with long hair that reached my shoulders or more. I was a musician at heart and singing the protest songs when I could, but my dad was a staunch Nixon supporter…basically, I was an alien in my own home ideologically, but Dad never leaned on me; Dad gave me space.
As lost I was in those struggles to right the wrongs of humanity I felt sure were the savior of mankind, I never once noticed how much my dad had given me without the back of his hand. No, Dad, to my unsuspecting delight had given the love of flowers, the birds, the trees and love of life to me.  I never knew…
I'd hauled in a gardenia bush for Dad from outside and in upon the season while we lived on Long Island because Dad was crazy. Oh my gosh…that planter got to be a hundred pounds and the plant filled a ten by 8 high room on the window side….What on earth…?
Likewise, Dad had those mysterious asparagus patches…those were poison if eaten—I knew.
His basic replica of mid west apple orchards stood in our 1/4 acre back yard to torture me with the picking… but, I admit, I ate about 4 apples per day at least.
Now, of course, Dad is long gone. The last time I held his hand was in 2001…He passed as I sat near by laughing about old times with my sister and mom. In a second, he died.
Now, I grow a gardenia we inherited when we bought our home in 2000. The bush is a monster… about ten feet long and 6 feet high, at least… this year we have had over 300 blooms on it…
I've no secret about this bush…it just grows,,, but maybe our neighbor's friendly chicken, Lucy , who loves to live underneath it can't hurt?
It makes a great way to reach our front door…I always say "hello" to this bush because, yeah, I love the plant.
In fact, Dad taught me to not only notice flowers, the roses and planting he had around our yard on Long Island, he taught me to love them as he loved me. There was something huge about my Dad I never really understood but somehow took inside.
I'd like to think that all the prejudices that passed so easily among white Americans born in 1911 as he was have not stuck to me. Times have to change. I think I've shed those bad marks and raced ahead with the good points. Certainly, the love of flowers has bloomed within me…Go ahead, ask the flowers in our yard who I say hello to as they bloom…they will tell you.
The shrimp plant will spread and fall to the ground unless you stake it—butterflies of all kinds and hummingbirds love it.
There's nothing like taking a early spring drive out to Alachua north of Gainesville to see the roadside flowers the county hasn't insanely mowed down:-0
This year, Alachua didn't mow roadside flowers and as a result there was about 5 miles of beautiful flowers along 331 north see as we drove by…
Here, at home, I plant marigolds along our garden fence line and in the garden to help with aphids…but dang, if the birds didn't help me plant this beautiful Sunflower!
We just love flowers here.  And the red, single hibiscus, though not as flashy as other hibiscus, is a strong, reliable and hearty bloomer.
There's nothing like having a papaya volunteer out of the compost we spread in our garden launch twenty five feet high…
yummmm papaya…
I really don't know if Dad liked papaya… but he would have loved all of this…
Thanks to Dad, I do know how to garden. It was a torturous lesson back then while 14 years of age,,,, but how could I know it would lead me all my life? Dad's can give us so much when they just do take the time.
It's been a great year here in North Florida for growing a garden. I think we have seen normal weather patterns for our area for the first time in ten years! Odd.
I have to go; Shadow wants to run after the ball.
And then swim in the pool
You know, energies, knowledge and love, all of it transfers many times in ways we don't know. Dad, thanks for everything…and for those living in Alachua county who want to grow food, I will come help you do it…
It's about loving life. So thanks Dad, for all that you hated, you taught me how to love so much more. Born in my time, you would've been a hippie. I feel certian.
Franque23
It will be ten years back this summer to be precise…( Please enjoy the linked video with music below)
This is a Franquemont-Morgan reunion our families have held it seems forever. Basically, you need to understand the Franquemont's are true royalty in our hearts and minds and the Morgan black spot side of our genes are the worst kind of horns-wagglin' pirates. I tried that year to do a story hour to appease the pirates,  as shown through out this clip below, but none of that worked as attested by one of ours being snatched and tied to a chair for like days–you'll see that too.
As always, it all happens at Lake Bonaparte, and this 2010 reunion gathered 58 of the good Franquemonts and the bad whatevers who think they are pirates.  Oddly, no one drinks at these reunions that I've noticed. Really!* You'll see us innocently roping off of Round Island—a feat no longer possible with the development there—only to be chased down by the cops who escorted us across the lake for the want of one life jacket cause 17 wasn't enough. You'll see some brave the rapids in the Eastern Adirondacks… fires at night and some very bad singing! It's all here! The hummingbird steals the show highlighted by the children who know we're nuts.
Sunsets, swimming and the massively Franquemont Franquemonts win, win, winning!
On a special note, the two groups like the yin-yang have formed as one under the name: MorgaMONTS.  IN all, 2010 reunion was a calm year: very few got thrown in the lake that much each day, I don't remember a single short sheet bed set but the beer theft was rampant. I still have warrants issued on this… It's important to note that almost every single adult I took out fishing that year caught a large bass or northern worth mention..this could mean on an every four year bumper fishing cycle that 2020 may be tough fishing. We'll find out this year at our 2020 reunion!
To be sure, the Lake was wet, the night fires hot** and the stars above brilliant—like my Franquemont story hour:-) The lake is so much fun; family reunions like ours happen around the shore each summer. 
Imagine…
enjoy the show…..https://www.facebook.com/lachlan.franquemont/videos/t.1384221843/425061848537/?type=2&video_source=user_video_tab
Franque23
(Click the pic for a larger view)
My Mom and Dad visited Lake Bonaparte often before and after I was born. Luckily, they got to spend about 30 summers at the lake after their employment days. Talk about memories!?!? I wonder which ones mom recalled most of all during her last summer on Bonaparte?
You know they had fun! (With our next door neighbors, the Sherman's.)
My Dad trained for WW II at Fort drum and rested many days long after sitting across the lake from that training Camp's location. He loved to see the planes fly over.
This is an old map of Bonaparte…(our camp built in 1970 isn't listed.)
There are so many beautiful days at Bonaparte.
(Picture taken from our overlook of Porter's Bay)
And cool summer nights to enjoy with family and friends.
(In the Muse Lodge porch camp)
Or stay warm by a fire…
We love our fireplace—overhead fans above the flames circulate the warm air.
Lake Bonaparte has a knack for getting cold. The one span of three days I visited during mid January the night temperatures hit 40 below twice and then warmed up to 30 below.
Even while casting images in a glass window while overlooking Nagasaki, Japan, the memory of  daytime snows falling on our daughter in Natural Bridge, New York, stayed with me.
And speaking of fires by the lake on those skinny dippin' nights—what was I thinking!?!?! I've looked at this ol' timey picture by Priests for years and years,
AND, mom snagged this Northern right in our bay! Like how many teeth of a good reason is this not to skinny dip?
Forgive me  if you know, but I feel we all should know Cody got bit on the leg in front of the Sherman Boat house in Porter's bay (broad daylight) by a bass so large he had to go to the hospital! Just maybe, it was this fish I caught about 15 years later?
Fishin' at the lake. Love it!
Perhaps many don't know my brother Buz, (Ed Franquemont) helped build the first house on Round Island? He owned Bare Bones, a building outfit.
Here's the team that built that house….!
My brother, Ed. (This shot taken elsewhere)
However, this shot below is on location on Birch Island where my ex-brother-in-law, Paul Doherty, lived with Meta for 30 plus years. My niece's husband, Craig Carlock, was in charge of nibbling down trees to clear for pathways on that Island long ago and everyone should know. We still call him 'Beaver Man,' though he also does the best drankin' loon call you've ever heard.
This is Craig watching our dog, Shadow, clear 22 feet off our dock going for a ball….and we've built that dock again since.
Have you noticed, lake people wave back?
It's all too much fun! There's always some to do or think thing about…
Beware of Pirates…..at the lake! Them Morgan clan folk.
I'm thinkin' even our dog Shadow is looking for fish!
Impossible not to love.
While at the Lake, my sister, Sharon Franquemot, with a book published in nine languages, You Already Know What To Do, remains humble with me about our family's  Kingly Heritage.
(really….our ancestor's home is below. Karl Eugen ruled as Duke over most of Germany and Southern France in 1750)
So, the thing about visiting this one of five castles Karl Eugen had… sure it's large but,….it was hard to find the bathroom.
(Karl Eugen's largest home in Ludwigsburg, Germany)*
Anyway, I take my love for Lake Bonaparte back home to where I work in Florida and share it on bulletins boards at the Headquarter's branch of the Alachua County Library district….
What a place to know, right? Lake Bonaparte:
Random shot of another bulletin board and one of Dan Franquemont…at the lake. (Muse Lodge)
So much—
Bye for now.
Franque23 loves Lake Bonaparte—The place and people we never forget.
*https://www.google.com/search?q=ludwigsburg+germany&oq=Ludwigsburg+germany&aqs=chrome.0.0l8.5814j0j7&sourceid=chrome&ie=UTF-8
I'm trying to earn my keep here at work! I've repeated this board four times over the past 20 years or so. Originally, the scene was of a moose looking up at a winter's moon with its tracks in the snow–that was at Millhopper Branch Library in the late 90's. Sue Patterson worked there at the time and she helped me design the moose which is a difficult animal to get right when drawing—about that large nose of a head…Ha!
This is the 2013 version…
I carried the moose theme to the down town Headquarter's Branch Library in the early 2000's and 're-built' much of the background set of trees. This board offers an elaborate background scene that's time consuming to create so I saved all that work when the board came down a second time. To make this board cost efficient to tax payers, I've reused the background pieces of this board two more times, though the moose gave way to a deer and the largest tree has changed as well.
I'm thinking this may be the 2016 version….
You can see this years version in two pictures below or in the time lapse linked here. Stop the time lapse when you want to get a better look and feel for how the layering works in this design. This is a time lapse of my Holiday Board… stop it any time to see the progression…  Ho HO HO…..https://www.facebook.com/alachualibrary/videos/2470169859892438/?t=
So far, our media department (thank you Chris) has videoed a time lapse presentation of two boards I put up this year: a Halloween board and now this holiday board.
I like this board; it's a peaceful image that sets a good tone for our work space in Youth Services. I hope this board fills your thoughts and the minds of our little and big patrons with wonder while enhancing enjoyment of our public libraries! Visit your public library—they are ours to enjoy!
Have a safe, wonderful Holiday!
Franque23
2013
The moose was really fun to draw and I'm not certain which version of this bulletin board I like more: the Deer with a larger tree and different signage, or the moose in a smaller setting. The background color changes from silver to gold and there is a moon in some and not others….which do you like better? I have to tell you what I so like about this board. The frozen lake presented by the silver paper is actually vertical on the wall but it appears horizontal to add depth to the scene… I love it.
Greta Thunberg sails to America. She breezes into town with a boiling luster of avid belief full of conviction. There are those who mock this sixteen-year old who dares to stand and speak her mind, strongly, frankly, without regard for the pitfalls honesty can sometimes bring when speaking to those thought to be superior. They're not.
Because I've worked in library services for almost twenty-five years now, this fired-up youth, Greta, conjures up memories of one of the bazillion books I've read—or at least in part scanned—over the years.
This book:
This book is a Juvenile Bio of a young man who really lived, Alexander Selkirk, though his true name was Alexander Selcraig. He was a Scott and it's thought the name deviance as recorded was perhaps due to poor spelling or a rocking boat during the time of transcript.  His relative is alive today and reports that his research suggests, "Selkirk (as a young lad) was a bit of a bastard, more respected in his absence than in his presence."*
My take is that Selcraig was a bit wild as a child, always in trouble, gifted in math and stubborn as the morning when it came to rising up to defend his right of opinion. Selcraig's troubled youth may be what led him to become a sailor—it was a means to get away from his past. For whatever the reason, this youth so filled with fury was the real Robinson Crusoe; he lived marooned on an island for four and one-half years, and mostly by his own doing. He chose his path fueled by his own determination, you can call it a hot headed mindset if you like, and thereby set his story forever in history.
This brief description of Selcraig, or Selkirk, the one whose life is now known as Robinson Crusoe, brings to mind Greta Thunberg. Think about it. Though Greta apparently didn't go around beating up people with sticks as Selcriag may have, she is, by her own admission, somewhat estranged from people by the very nature of her Asperger's condition.
When Greta headed out with this sign, she was alone with only the company of her determination.  Greta knows she is right when it comes to the issues surrounding climate change and she's willing to leave whatever she left behind to sail half way across the world to prove her point. Of course, Alexander Selkirk may have left his home to get away from his past while Greta has left home to make her future but, in the very least, the two seem to exhibit the same type of bold, unflinching spirit.
You see, Selkirk, in the year of 1704 approached his captain, Captian Stradling, while they moored by an uninhabited island and insisted the ship wasn't worthy to sail. He demanded that the crew go ashore and make needed repairs before setting sail. (It's reported that Selkirk was 28** and a worthy sailor and first mate of the vessel.)  Captain Stadling refused and the young lad, Selkirk, elected to remain behind on the desolate island rather than risk death at sea. It is recorded that, "Selkirk was put ashore with his bedding, a musket, pistol, gunpowder, hatchet, knife, his navigation tools, a pot for boiling food, two pounds of tobacco, some cheese and jam, a flask of rum and his Bible. He had made the biggest decision of his life. No longer just a complainer, he had taken action." No doubt our Robinson Crusoe to be thought another ship would sail by his island soon enough—that took four and one-half years to happen!
Greta has set herself out upon an island of belief surrounded by a sea of media attention, slashing rhetoric and attacking foes who fiercely disagree with her opinions. She made her decision. and watched the easier life she might otherwise have had set sail. Her standing ground is conviction—but is she right?
It should be noted that Selkirk was. "Dampier(the captian who saved Selkirk) told Selkirk the bittersweet news that he had been all too right about the decrepit Cinque Ports. Soon after abandoning the Scotsman in 1704 the ship sank off the coast of Peru, killing all but Stradling (The Captian who would not heed Selkirk's advice) and a dozen or so men, who wound up in Spanish prisons." In fact, that ship sank in a matter of two days after leaving Selkirk on the abandoned island.
It's also a sad truth that Selkirk became somewhat of a notoriety in England once his story became known, and he had more than enough money, but his life never lived up to the joy he found in solitude.  This is why Selkirk returned to the sea at age 44 to sail once again. However, fever soon took hold of much of the crew who died and they were thrown over board. It was recorded, "On December 13, 1721,………..North to northwest. Small Breeze and fair," it read. "Took 3 Englishmen out of a Dutch ship and at 8 pm. Alexander Selkirk . . . died."
Will Greta also find herself living a world she'd rather not see as time goes by? Will Greta Thunberg's greatest moment be that she set her sights on what is right, but only to see that her message is left behind?  These are turbulent times and it seems those more powerful than her may strand her intentions in a tide of lawyers, business and money. I hope not. I hope Greta Thunberg finds a sea of people ready to right her sail and lift her message as an ocean of truth.
I'm willing to row her boat. You?
The earth is our 'ship of state.'
Franque23
*For a more complete story
https://www.smithsonianmag.com/history/the-real-robinson-crusoe-74877644/
** Some facts differ from the book listed and the postings in the link. For one, Selkirk is said to be a young lad of 18 to 21  in the book when he was left on the island, not 28 as listed in the linked article. Here, I've deferred to the article linked.
(Click the pic for a larger view)
Imagine, you were born and once lived happily in a Levittown community on Long Island.
Your home town of Roslyn Heights was a Levitt built community….this pic is of a Levittown that was built further away from NYC out on the Island than your home, but it was the same type of community.
You didn't mind the winters and made piles (ahahah) of dough out of shoveling snow as a kid.
This was my life as I grew up.  Here is a picture of South Park, Roslyn Heights and the house I lived in. Back in the 1950's we got Nor'easters (snow storms) that blanketed the homes and streets and, thank God, stopped school!
But during college, maybe before, something snapped inside of me and I wanted wide open spaces….I wanted the wild, the untamed, the jungle or was it the wild west? Okay, I really wanted to see, Where the Boys Are*, in Fort Lauderdale and be one of those guys the gals were after. That worked out well and Florida became just that sort of jungle I was after.
I had no idea how Florida, land of melting sun, would attach itself to my soul but it did.
Now, I've lived here since ,errr,,, 1972ish?
I've had a wonderful time in the surf—I love to surf waves.
This is me catching a good ride.
My wife and I had a rabbit who lived out back in Micanopy in his cage. One morning we awoke to look out and find a bob cat on top of his cage…..that started me thinking….(Don't go out at night to pee…..)
Apparently, I'm not the only one to have found nature at my door step here in Northern Florida
Heck, I knew I loved this place of wonder, a place of untamed nature.
But I never lost my eye for the power of that nature as well… We landed on the moon, but maybe we don't control gators?
It's okay to count on fences to a certain degree…
So there's a beauty and danger to Florida none of us Floridians should forget.
How about a night dip in the pool?
And then, only twice, I saw in person and close up by mistake, a Great Horned Owl…They can fly up to 40 MPH and have been known to pick up and kill 60 pound pets!! Our dog, I suspect, was attacked twice by one in our fenced in backyard—where he never goes at night anymore.
This is a shot tripped by a night camera….
I was running in the woods about thirty years ago when I saw a beast of a bird…it seemed to stand more than three feet tall and when he took off his wing span was about five feet! Just wow. I once saw another Great Horned Owl as I drove down Rochelle Road outside of Micanopy. The bird took off before I reached him and traveled over the road for about one tenth of a mile right before our car. That bird's wing span seemed to almost reach from side to side of a double lane road–no joke. It was as if we were seeing a dinosaur.
I've fished the swamps for over ten years in my younger (err risky?) days….and there's a beauty to a swamp—not a McDonald's or Starbucks to be seen.
But always, there are gators. How many gators?
( Those eyes all belong to gators.)
This is the Alachua Sink in Alachua County, Florida. It's about  one mile from our home. And this shot, by John Moran got him nation wide PR. His photos have appeared in National Geographic, Life, Time, Smithsonian, the New York Times Magazine and on the cover of the National Audubon Society Field Guide to Florida. Dale and I were lucky enough to canoe down the Suwanee River with John, a time I'll never forget for many reasons but one of them was having a wart hog pushing against my head from the other side of our tent as I slept at night as he rooted for food.
So, I've rooted here in Florida. I love the ocean, always have. And, I love to grow food as my father from Iowa taught me to do. Of course, we have a garden as any Floridian with the space should.
At six months , Shadow, didn't know he wasn't me, or human, exactly, and he helped me weed…I miss that help now.
You might be able to see, but at one year old, Shadow figured he should eat green beans right off the plant as we did as we picked them! He stopped eating green beans at about age two.
Once, I was drying herbs out in the front yard in foil sheets when a cop came by, stopped, and walked my way with a grin and his hand on his gun…I smiled and said hello… He looked down at my tins of herbs and said, "What do you have here?".. "I'm drying herbs!" He wasn't convinced so I walked him over to the garden and showed him the plants…."Well, I thought I had you busted for pot!"
I can't blame him….but I didn't add that I might have learned the entire process by growing and drying pot in my twenties:-)
So, we grow pineapples, too….
Mounds of oranges and grapefruit, too.
It's all good. This city slicker found a home in the Northern Florida woodland, and I love it.
Heck, the tomatoes came in like a champ this year; Dale canned many.
From Levittown to the wilds of Northern Florida, I'm good. I don't miss the hustle up north, the quicker pace of life or the traffic. No, I'm good with the gators, bob cat, owls and other critters. The sky here is open to see, and the ocean wind still washes the peninsula by four or five each afternoon. Gainesville is just 60 milers north of the Sub Tropical line. We live in a jungle of 24/7 year round growing just about. The birds love it, and so do I.
Cheers– thanks for visiting.
Hope to hear from you soon!
Franque23
*https://www.imdb.com/title/tt0054469/
(Click the pic for larger view)
Have you ever noticed the Jimmy Durante* size nose on the front of your dog's snout?
That dog nose has it all over your nose; a dog can smell perfume from two miles away!
But what has this to do with Lake Bonaparte dog days? Well, it's true I've bragged plenty about the time three years ago when my dog, Shadow, leaped 28 feet off our dock for a ball!
This is the moment; a twenty-eight foot leap that we measured.
But I think this year Shadow took being a dog at the lake to a whole new level. Actually, it's scary. I mean he turned my four grandsons into dogs with a simple flick of his tail.
I've got them just where I want them….Shadow.
The next thing I knew, the boys were crawling around inside and out as if they were dogs! They were rolling around on the lawn, on all fours, barking and pointing like a bird dog…(Shadow, as a  Catahoula Leopard dog, is 1/4 blue tick hound).
I'll teach them my pointing tail trick...What happened to their tails, anyway?
I'm hoping they omitted the butt sniffing thingy dogs do—not sure, I mean these are boys!
Shadow is about 100% of the time guarding us, or is he keeping us in place?
Does Shadow imagine he's going to church?!?!
Who's the real captain of this boat?
I've got them reading…..
Okay, timeout for a hug…..
Wait, Isaiah's got it! Time to hug AND read!!! Shadow, the Great.
It can be tiring training four boys to be dogs.
Okay, this is my, 'They are really screwed up,' tail…..Shadow.
There's this magic allure that emanates from dogs even when they're drooling for your hot dog. Shadow is our dog, but sometimes I really have to wonder. Heck, he's got me scratching his belly night and day and holding doors open for him whenever he wants. I panic if his water bowl gets low and I've about sold my soul for all natural dog treats and food.
You are now under my power…like forever, dude. Shadow
I only carry your socks in my mouth because you think it's cute.
Guess how many times I've absolutely decided that this time, THIS TIME, I was going to drive away on an errand without him and then changed my mind?
Nope, your guess was waaay off…Start thinking about the figures in America's National debt and you're getting close.
Orange you gonna take me? Dude, I'm going with you, now get the keys…
Sure, I sleep in some days…when Shadow lets me. Who can sleep with a cold nose on your cheek? Unfortunately, I thought it was funny the first time I didn't budge from bed once awake and Shadow hiked up on the bed to trample my face. Now, I've got two choices in the morning—either I lie comatose in bed without opening an eye, keeping my breathing pattern sleep-like while daring not wiggling a toe the slightest bit OR I get face-dog-paw trampled until I get up.
I'm not gonna admit to being in the rain while walking Shadow or waiting for him to come back home. I know that person looked a lot like me, your honor, but it's a case of mistaken dog food, no, I mean identity.(Am I low on dog food?)
I do think dogs love to stick their heads out a moving car window for the rush or air, but they also are taking in an entire universe of smells as we speed along.  The book, Nubs,** is one of many amazing true stories about dogs who traveled unreal distances to reunite with their loved people—dogs have a uncanny sense about direction and life in general.
Of course, there's more…..
"Interactions between people and dogs can be beneficial for both species. Increases in β-endorphin (beta-endorphin), oxytocin and dopamine—neurochemicals associated with positive feelings and bonding—have been observed in both dogs and people after enjoyable interactions like petting,"https://www.scientificamerican.com/article/is-the-gaze-from-those-big-puppy-eyes-the-look-of-your-doggie-s-love/
Maybe one more doggie fact for those lake lovers who follow their dogs around…
"Accordingly, behavioral studies of dog cognition have revealed similarities of dog behavioral traits to humans. Dogs have been found to engage in gaze following similarly to human babies , exhibit selective imitation  similarly to human infants, (Dogs)….observe photos of faces roughly similarly to human adults and to link photos of objects to objects themselves .
https://www.ncbi.nlm.nih.gov/pmc/articles/PMC3641087/
This last finding in bold is why we have Shadow's picture on a magnet on the refrigerator at his eye level…I thought this picture made him happy when I first put it up and now I know it does.
There's no place like the lake for Bonaparte dogs, so I guess 'us people' followed?
Cheers
Franque23
*Jimmy Durante
*
How do you like me, now?
Bonus picture of us building the dock about 10 years ago…Sherman cool dock in background
(As always, click the pic for a larger view…)
If it weren't for the traffic on Rt 3 the place would be paradise—it got so bad this year I think I saw several cars pass by on a single ten mile drive to town! And, I guess I should mention the loon racket at night, especially between 10ish and midnight; will they ever shut up! Then there's the morning crows and chickadees, the afternoon blue jays, red wing black birds, those dang soaring eagles, cooing cranes, whistling hawks and late afternoon quackin' ducks to spoil any days nap. When will a guy ever get some sleep!
Even the view can keep a guy up!
There's a weird speed to time at the lake no one has yet to understand. It's like a horror show. You'd call time fast to pass at the lake but, then again, it never lets go. Nope, the memories, smiles, talks and moments fly by like the wind but sit like a immovable block in your soul as well. You can think what you like, but I'm saying there's no surgery that can take this massive thing out once it has seeped inside you. There's a devious kinda magic to those waters and reflective sky at Bonaparte that mirrors deep by day and night in the Mind's eye—it's sorta like a strangle hold on your senses you can't sue and win.
Lake friends last forever as well. Who has time for that?
The whole experience is torturous.
You catch a good fish a few years back and spend the next 7 trying to do it again….oh brother, what a bother…
It's been a while for me, being so busy with raising a family for oh so long, since I've had real time to make new friends or see old ones while up at the lake. This year was different. I got to know Kim and Steve and their ten inch high killer dog, Lola. I've never been afraid of dogs, but now that's over. I've struggled with our fireplace pull rods for over twenty years which is why having some strange guy named, Bill-the-Beatrus I think, fix the rods with a minutes' thought and about ten minutes time is problematic. My sense of self worth is gone forever, it's over, doctor, and those psychiatric bills won't be cheap.
Time spent with Toni, the two Michelle's, Forbes, Randy, Laura, Vicki and the Sherman's is always fun, but who let them out of the loony bin? To boot, now there's no cop on the lake. And now, with our Grandson making friends with our neighbors son pretty much any sense of normalcy that never existed here is entirely gone. Why keep dreaming about it?
It's also possible to take really bad shots up at the lake..(does anyone have a flashlight)
Hear's one of my thumb I took this year at the lake….perfect shot!
It's great to see Bill again; meeting anyone my ancient age or older has a special zing to it. There's like this on-going contest between the lake petrified folks to see who falls in the lake first and doesn't get out. I can tell Bill is watching me closely as I age and our fifty-foot bluff gets closer to the house. Some may not know it, but Grady-of -the-lake(now deceased) had nine lives and he spent one of them running towards this very same bluff. There was no blue moon the night before or heralding of angels in the morning of the afternoon when Grady, Dave Morgan and I sat on our porch before this steep drop off. All of a sudden, Grady gets up and starts running full speed toward the bluff as though he might do a high dive into the lake! Only a lunging hand to his ankles stopped his forward movement and saved a grave digger the effort. Mind you, this run of Grady's had nothing to do with beer(s), but rather the magical pull of our evil lake was at fault.
I'm telling ya, there's more than the best pure air up at Bonaparte—it's full of friendship forged through good time and bad. There's nothing like building a dock, camp or boat house and have the ice take it out the next winter; there's nothing like the bond of spending money like a drankin' sailor on lake side repairs. There's a saying; only buy a boat if you can afford to buy ten—maybe the Bonaparte camps are the same way.
But who cares when you're young, free and without a care like about none of us.
Still, those losses and efforts all make for great stories shared between a laughing, here's-to-the-lake crowd. (Beers help, too)The night sky is more than pay back for any expense. But, daytime swimming, soaking in the sun—did I fall asleep that long?—fishin', kayaking, bird watching, boating, tubin' ( I did see a skier), and even some sail boating also take the day to flight. The air is incredibly invigorating at the lake. Breathing there is sorta like breathing in an oxygen tent where ever you go. So, the loony's on the loose, the evil lake stare, the crazy birds, the alluring sunsets, the mesmerizing night stars and stormy five-foot high waves that tear docks and boats apart are all worth it. Why do I think this? Well, I'm nuts like the rest of you.
Cheers from the archives of franque23 Lake Bonaparte insanity logs.
Franque23
(clicking pics gives larger view)
The day had no way of knowing, it started off so differently. I still sat at the breakfast table when our four grandchildren, without any prompting, opted to chill and read in the morning light.
.
After working in a library for the past twenty five years-just wow.
But I had a plan.
There's nothing like a fishin' trip to spark up day! We'd gathered with high spirits along with some pensive moments: what would happen; how would do; would we come home fishermen or boaters?
We set course for  Mud Lake with broad smiling faces, multiple rods, bunches of hooks, buckets of smelly worms on board and soda's in hand. Plus, we had Shadow who knows at five that boat rides rock up and down and all around.
We had attitude, baby.
Guard Shadow had our side covered…
What would happen? Would we have any luck? And, would Shadow dive in after the loons, ducks, beavers and or fish? No one knew?
Bingo!!! Fish up!
Actually, more than 60 fish up. My right arm hurt at night from de-worming, and de-fish hooking for those a bit off on that. Hats keep most hooks out of heads, but fingers are hook magnets.
Okay, I'm not sure, but I think this is a ritual we will keep up after any successful fishing thingy.
Time to leave Mud Lake meant our sounder took position to safely lead our way.
We headed home a happy lot. We'd have fish for lunch and a bunch more books were waiting to be read. And, there was also yoga time.
But maybe showing off our catch to our new neighbor friends was the best of it all!
Then again, we're all neighbors at the Lake! Thanks for enjoying  a dream come true: fishin' time with the kids and doggie…Ya gotta love it!
Cheers from the lake with more to come!
Franque23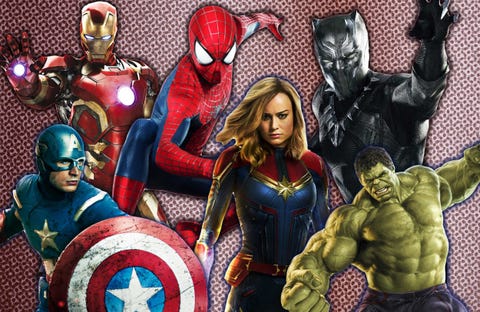 The reason few people talk about this movie's end is no one knows what the hell happened! That's about it for my spoiler alert but for anything that could've happened did, and still might. Christians consider Death the ultimate beginning while Hinduism, Jainism, Buddhism, and Sikhism (and other religions)think we come back around over and over again. If you ask me, this movie was produced by all of these religions during an all night drankin' party. Whatever, I recommend the party and the viewing. But what's this all about a "weird loop"?
The Weird Loop.
Okay, the Weird Loop as promised, but first about, Stan Lee. To me, there are few people in the history of Mankind who have touched as many lives as this comic book creator, writer, editor and publisher. Along with the help of two associates, Stan Lee gave the world superheroes—Spider–man, X-men, Iron Man, Thor, the Hulk, the Fantastic four, Black Panther, Daredevil, Doctor Strange, Scarlet Witch and lovable the Ant-man. There are a few generations of kids who have grown up believing they might be as great as these superheroes in their own way! Really, only the entire network of Disney can rival the success and influence of Stan Lee when it comes to his impact upon our children and, I think, society. These superhero's have woven our dreams, our hopes and aspirations.
It's also important to note with regard to my interest, I spent the past 13 years distributing the comics throughout our Library district on a monthly basis, as well as shelving and maintaining this collection at the branch where I work. So call me dialed up when it comes to Marvel superheroes.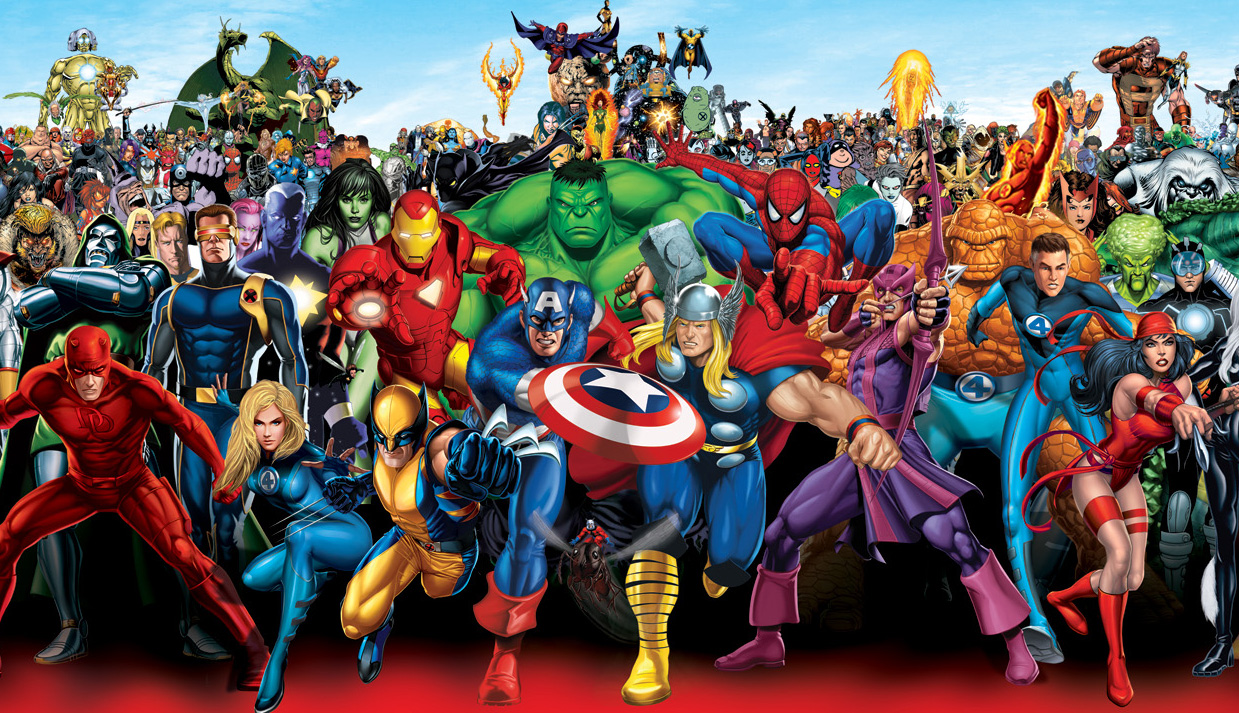 Well, almost randomly, by luck, my wife and I planned to go see the new Avenger movie this afternoon along with my wife's half-brother, Jim, and his wife, Cindy.  By the end of this movie, I'd guess most viewers were left with a euphoric smile on their face and a body that felt like a truck had run it over. I was no different as we waited for Jim to pull his car up to the curb to save us a dash through the rain.  We shared idle chat while waiting.
"I  met and knew, Stan Lee." I heard the words but thought it must have been a thunder-clap. Did Cindy, a person I've known for over thirty years, just casually mention she knew Stan Lee?
"Wait! What? (Kapow!) You've met Stan Lee?" This was rattlin' my Skrull!  Holy Kree! I'm the one who's met by chance or otherwise a plethora of famous people, not Cindy!* "What the hell?" My open mouth caught rain drops.
"Yes. I was in college in the 70's at New Port, California and took class from, Professor Townsend, author of, Boundaries." Quiet Cindy continued. "They threw a dress-up, surprise party for Professor Townsend for his birthday. Jim and I dressed up as(something like Romeo and Juliette—mind you, my mind was blown) and in walks Stan Lee!"
Oh how I wished I'd asked what Stan Lee had dressed up as…can you imagine?!?!?
"So wait, the real Stan Lee was in the room, at the party and stuff?"
Cindy casually went on not realizing I'd melted into the side-walk of alternative reality. "He stayed all night, laughing, sharing jokes and other stuff…"( "Other stuff,' is code for whatnot's at parties in the 70'S.)
Okay, 'I'm standing next to someone who has spent time with one of the most influential people on earth and I never knew it until now?' Cindy kept talking about the party but I was wondering how I might rub my shoulder into hers! When would Uatu arrive and cease my endless watch for reality? I was in hyperspace warp yelling, "You wouldn't like me when I'm angry!"
I pretty much blabbed gibberish(my readers are nodding, Yes!)the rest of the drive home. I thought about jumping on the car hood and yelling, "Why did I not know this, Cindy!!!" Zap! Blam! Would I ever piece together what was left of my former self?
Nope.
But then I remembered: "Just because someone stumbles and loses their path, doesn't mean they can't be saved." I had to re-group and note,, 'you can find friends in super unexpected places.' Cindy's experience and interest in Marvel characters had come from ,'left field.' Her story had only proved, 'The door is more open than it appears…we can walk through it, and sometimes run.'***
Have a super flight through Life….
Franque23
*Here's the deal on some of my history.  Seeing the Avenger's: End Game with someone who knew Stan Lee without me knowing it is much like the rest of my life. For one example, walking randomly down East Hampton's Beach with a  new gal friend and having Paul McCartney drive a dune buggy up with his wife and say hello. Of course , it turned out my new gal-friend was seeing Simon….so much more of this in my life, but that's for another glob.
** https://www.amazon.com/Boundaries-Henry-Cloud/dp/0310241804
*** These are just Seeing the Avenger'sof good quotes in Marvel Comics…
The movie version…