You are currently browsing the tag archive for the 'love' tag.
(Click the pic for a larger view.)
Sometimes, none of it seems possible. It can't be that our family dog, Socks, has been gone for over 55 years. I still feel him sleeping in my bed. I still can feel his curly haired ears as I run my fingers through them… I still see him resting by our fireplace on cold winter nights.
Socks was always there to keep us company. Maybe, it doesn't seem possible I once was young. I know it happened, but where did it all go? Where did my smiling grade school friends go? Where did the innocence of thinking that ice cream guy liked me go?
Of course, we kept busy. Time for growing up is a spring board made of hope, longing and foggy vision. It's just impossible to focus on being 70 when you're 10, 15 or 20 years old. Life doesn't work that way. We arrive to life never intending to leave, or thinking it possible. The view from Christmas as an eight year old is a glorious thing.
6th Grade school  picture;  I'm 6th from the right in back row…So much of my life was unknown.
It seemed time might stand frozen still. How could anything really change?( My dad, Mr. Freeze, me and my dog's tail. )
Later on, the prom corsages and carnations would be pressed to never be thrown away. All those promises were etched in stone and building blocks we thought we'd stand on and never leave behind. So much gets left behind.
Swimming in Lake Tenkiller in Oklahoma was a great moment…cousins on my mom's side lived out west.
My cousins were all well and growing like me…
My father's brother, his wife and son.
We had the best time without any sense of it.
My dad was from Iowa and he grew almost an apple orchard in our backyard on Long Island, NY. Some years we picked 40 bushels. We'd eat the apples, bake them and exchange so many bushels for a gallon of cider pressed by a cider mill that was still up and running back then in Suffolk county.
Life, it seemed, would always be this way. I even dreamed of being a rock star. Dreams are free unless they shackle your understanding.
Me with Aunt Edna and my gold plated stereo Gibson ES-355 guitar.
I drifted as many do and had my first child after falling in love with my wife. We were at the most happy schedule in life when my brother and his wife visited us in Micanopy, Florida.
Ed came once again many years later…
Ed is gone now but never from my heart—time can only steal so much.
At seventy, I've a view I could never have imagined in my younger, rubber boned, look at me now years. Now, I'm thankful to have the sight—so many of my peers have died without the chance. It seems a lifetime ago when President Kennedy was killed, when Martin Luther King was assassinated. I was only in high school at the time but I remember thinking these two were my brothers in a fight against evil—together we could change the world. Then, even my brother died and anything became possible. For those of you who have parents living, hug them right now if possible. The voices of the dead continue but you can't hug them.
My mom having a great new year with my mother-in law. Just wow for me.
Mom's last year at Lake Bonaparte. Her face says it all.
No matter your age, find at least a sliver of a second to tell the ones you love that you do.  A hug lasts forever in the mind and heart and it's so easy to give.  Feelings are as real as the table or chair you might be sitting by or on. So much in our hurried lives gets unsaid. Go to the ones you love and say it.
Giving  what you can to others is the best thing you can do for your own life—trust me
I believe in you.
Where does it go? It all goes inside of you,  and that's forever.
Franque23
(Click the pic for a larger view)
Imagine, you were born and once lived happily in a Levittown community on Long Island.
Your home town of Roslyn Heights was a Levitt built community….this pic is of a Levittown that was built further away from NYC out on the Island than your home, but it was the same type of community.
You didn't mind the winters and made piles (ahahah) of dough out of shoveling snow as a kid.
This was my life as I grew up.  Here is a picture of South Park, Roslyn Heights and the house I lived in. Back in the 1950's we got Nor'easters (snow storms) that blanketed the homes and streets and, thank God, stopped school!
But during college, maybe before, something snapped inside of me and I wanted wide open spaces….I wanted the wild, the untamed, the jungle or was it the wild west? Okay, I really wanted to see, Where the Boys Are*, in Fort Lauderdale and be one of those guys the gals were after. That worked out well and Florida became just that sort of jungle I was after.
I had no idea how Florida, land of melting sun, would attach itself to my soul but it did.
Now, I've lived here since ,errr,,, 1972ish?
I've had a wonderful time in the surf—I love to surf waves.
This is me catching a good ride.
My wife and I had a rabbit who lived out back in Micanopy in his cage. One morning we awoke to look out and find a bob cat on top of his cage…..that started me thinking….(Don't go out at night to pee…..)
Apparently, I'm not the only one to have found nature at my door step here in Northern Florida
Heck, I knew I loved this place of wonder, a place of untamed nature.
But I never lost my eye for the power of that nature as well… We landed on the moon, but maybe we don't control gators?
It's okay to count on fences to a certain degree…
So there's a beauty and danger to Florida none of us Floridians should forget.
How about a night dip in the pool?
And then, only twice, I saw in person and close up by mistake, a Great Horned Owl…They can fly up to 40 MPH and have been known to pick up and kill 60 pound pets!! Our dog, I suspect, was attacked twice by one in our fenced in backyard—where he never goes at night anymore.
This is a shot tripped by a night camera….
I was running in the woods about thirty years ago when I saw a beast of a bird…it seemed to stand more than three feet tall and when he took off his wing span was about five feet! Just wow. I once saw another Great Horned Owl as I drove down Rochelle Road outside of Micanopy. The bird took off before I reached him and traveled over the road for about one tenth of a mile right before our car. That bird's wing span seemed to almost reach from side to side of a double lane road–no joke. It was as if we were seeing a dinosaur.
I've fished the swamps for over ten years in my younger (err risky?) days….and there's a beauty to a swamp—not a McDonald's or Starbucks to be seen.
But always, there are gators. How many gators?
( Those eyes all belong to gators.)
This is the Alachua Sink in Alachua County, Florida. It's about  one mile from our home. And this shot, by John Moran got him nation wide PR. His photos have appeared in National Geographic, Life, Time, Smithsonian, the New York Times Magazine and on the cover of the National Audubon Society Field Guide to Florida. Dale and I were lucky enough to canoe down the Suwanee River with John, a time I'll never forget for many reasons but one of them was having a wart hog pushing against my head from the other side of our tent as I slept at night as he rooted for food.
So, I've rooted here in Florida. I love the ocean, always have. And, I love to grow food as my father from Iowa taught me to do. Of course, we have a garden as any Floridian with the space should.
At six months , Shadow, didn't know he wasn't me, or human, exactly, and he helped me weed…I miss that help now.
You might be able to see, but at one year old, Shadow figured he should eat green beans right off the plant as we did as we picked them! He stopped eating green beans at about age two.
Once, I was drying herbs out in the front yard in foil sheets when a cop came by, stopped, and walked my way with a grin and his hand on his gun…I smiled and said hello… He looked down at my tins of herbs and said, "What do you have here?".. "I'm drying herbs!" He wasn't convinced so I walked him over to the garden and showed him the plants…."Well, I thought I had you busted for pot!"
I can't blame him….but I didn't add that I might have learned the entire process by growing and drying pot in my twenties:-)
So, we grow pineapples, too….
Mounds of oranges and grapefruit, too.
It's all good. This city slicker found a home in the Northern Florida woodland, and I love it.
Heck, the tomatoes came in like a champ this year; Dale canned many.
From Levittown to the wilds of Northern Florida, I'm good. I don't miss the hustle up north, the quicker pace of life or the traffic. No, I'm good with the gators, bob cat, owls and other critters. The sky here is open to see, and the ocean wind still washes the peninsula by four or five each afternoon. Gainesville is just 60 milers north of the Sub Tropical line. We live in a jungle of 24/7 year round growing just about. The birds love it, and so do I.
Cheers– thanks for visiting.
Hope to hear from you soon!
Franque23
*https://www.imdb.com/title/tt0054469/
(Click to enlarge the pic!)
That's how we watched the TV series back in the day: in black and white. Thing is, we can argue about the color of Jesus all centuries long but The Lone Ranger, the real deal, was a black man named, Bass Reeves.
Reeves is on the left—the real Lone Ranger.
This revelation started when I couldn't get the theme music of the Lone Ranger TV series, William Tell Overture, out of my head while at work! It took another day of brain churning for me to figure out why. As a kid, I believed in this masked man who sought to right the wrongs in the world. My white hero in his white hat, guns blazing while riding a huge, white horse was sorta like a horse ridin' Superman. Now, I suspect the music came back to me due to all the troubles we have in our country, and from an internal longing that someone other than Mighty Mouse( come on—he's not real!) would come save the day!
Anyway, This pestering racket of a theme song lead me to look into the history of the show.
Just wow… I was amazed to find this….
"What Reverend Haskell James Shoeboot, the 98-year-old part-Cherokee Indian, was about to tell Burton(the man researching the Lone Ranger) would persuade Burton he'd stumbled upon one of the greatest stories never told.
Born in 1838, Bass Reeves was a former slave-turned-lawman who served with the US Marshals Service for 32 years at the turn of the 20th century in part of eastern Oklahoma and western Arkansas known as Indian Territory. Though he was illiterate, Reeves became an expert tracker and detective…"*
Reeves as a slave took his owner's name. Near the end of the war (he fought for the south) Reeves traveled to Oklahoma doing odd jobs and learned several Native American languages.(I suspect this is when he learned to track.) The government appointed 300 marshal's to tame the west and—Reeves was one of them…
Reeves, you guested it, is in the red circle.
"…Federal law dictated that deputy US marshals had to have at least one posseman with them whenever they went out in the field and often, the men who assisted Reeves were native Americans".*
Soon, it became evident that this Reeves fella could out shoot, out ride and captured criminals better than any lawman in the west. He wore a white hat unlike most other marshals and beneath him galloped a huge white horse.
He gained a swagger as his arrests piled up. How many arrests? It's written this one man captured over three thousand men who'd gone bad out west. In one day, as the history goes, he arrested thirteen men at one time!
These three thousand criminals all went to Chicago's prison and it's there guards learned about Reeves from the inmates. The first radio show about, The Lone Ranger, was produced in Chicago in 1933.
But how did Reeves become so successful?!?! We all have heard about how, Tonto, the Lone Ranger's sidekick helped him track criminals.  Well, 'Yes Virginia, there is a Santa Claus!'
This is the only magnificent picture I could find of the real Lone Ranger and Tonto together. Tonto was said to be a Potawatomi Indian – the same tribe that was forced to move to Oklahoma.
Bass Reeves was famous for wearing disguises to help in his investigations and arrests. He dressed as beggars, hobos, farmers, city slickers and lunatics to get his men and it paid off. One night, he walked 28 miles to a homestead where two wanted men were said to be staying. For authenticity's sake, Bass dressed as a man who'd been robbed at gun point and lost everything. He put three bullet holes in his hat, wore worn out shoes and scuffed up clothing. The mother of the two wanted men answered her door and Reeves quickly got inside with his story and stayed for dinner. Soon, the women's two sons returned and they all had a time talking. Reeves was asked to stay the night.  He handcuffed the two criminals while they slept and walked them 28 miles back to his camp with their mom yelling and cussing at Reeves all the time. But, why did Reeves go to so much trouble!!! The reward for these two men was Five-Thousand dollars….a huge sum back then, and Reeves left nothing to chance.
This is Reeves with his wife; he spent his money wisely on her attire, don't you think?
So there was a Lone Ranger and a Tonto…
But they never looked like this. They may, however, had conversations like this IF the nicknames used on the TV show were fact based.
Loosely translated, Tonto might mean, 'You don't know much…' and Kimosabe,… "In Apache, it means "white shirt." Who knows — maybe Tonto also had to do the Ranger's laundry and was actually constantly reminding him to avoid grass stains. In Navajo, on the other hand, "kemosabe" translates as "soggy shrub."**
Of course, TV producers heard the stories and wanted a show. Thing is, Reeves was the wrong color for a TV hero back then. The solution was to introduce him in black face, which they did. The original black mask worn by the first actor portraying, The Lone Ranger, nearly covered his entire face. It was policy at the time for a white man to wear a 'black face' or black mask of some kind when portraying a black man on stage.
The whiter The lone Ranger became by legend, they smaller his black mask.
There it is! Bass Reeves was a truly extraordinary hero for law enforcement in the history of the west.  And, oh, one more thing—about those silver bullets the Lone Ranger was said to leave as calling cards. Actually, Bass Reeves left silver dollars. Really! Bass had that much money.
Hi-Ho Silver… Bass made a killing at law enforcement. He died a peaceful death in 1910. I suspect, as a master of disguise, he never cared that no one knew who he was. He got the criminals, the gal and the money—that had to be enough.
This statue honoring Bass Reeves was recently put up in Fort Smith, Arkansas. The statue is bronze, but our 'white' hero, the Lone Ranger, was definitely Black.
Franque23 rides away until another day!
*https://www.telegraph.co.uk/culture/film/10131675/Was-the-real-Lone-Ranger-black.html
**http://www.word-detective.com/2011/07/kemosabe/
Our steps look like someone ate too many frank & beans. None of it's my fault but that I did it. I'm completely innocent here but for a few troubling facts and reality. And you can't avoid the crappy view if you intend to reach the lake from our place without taking a long hike to the Sherman steps. Thing is, in the end of it, there's nothing good to say about this job's outcome. The minute I started I knew it was coming out all wrong.
Getting to the bottom of this is the only end. Here's the deal; I need a lawyer and so does Thompson seal PR, labeling people and promoting thingamajigs. Why? In the world I come from words have meaning and one of those words is,'Transparent.'  Transparent to me means something like, unlike a brick wall, and not now you see me, now you don't. Transparent means the opposite of you can't see thru it. Okay, to be clear, transparent means just that—it means see thru, a non-cloaking invisible coating of sorts you don't see.  So what's up with this product?
(Okay, I love the 200 font bold Caps  'Transparent' signage in contrasting color verses the zero font white script Cedar wording and script lettering. Sure, there's a bar graph below all that but I stopped reading at, 'Transparent!)"
Imagine yourself in my world of rushing to three stores while on vaca to buy this product in order to get nine cans of it, enough to do the job. Then, hold a hand over your left eye, the one I don't see well out of and grab yourself three cans of transparent waterproofing stain along with brushes, sprayers, masks and ice cream…of course. See? That's why I wondered why this sealer looked a bit off as I poured it in my sprayer. "Who knows, products these days…."
It's amazing how a six hour job can go down the toilet in one minute. I'd gotten the pressure right in the sprayer so my first blast covered the top two steps at once.  There's just nothin' like seeing dark brown paint come out of your clear coat sprayer. "What the heck?" is not at all what I said. "Well, it's only the top two steps!" Nope, I never said that ,either! "I could leave just these two steps dark and get the clear(really transparent) stuff for the rest/"…..hmmmm….
The thing about having the top two steps a zillion times darker than the 26 others is if you miss the first two steps at night, you're going all the way down.
So, I finished the top 28 steps in the not transparent 'Transparent' brown coat and then brushed them as I would the, 'I really am transparent,' stuff we always use. There's a funny idea, right? It seems about the worst thing a person can do is try to brush this brown sealer unless, that is, you like the frank & bean look. (Trust me-this will never catch on)
(Click the pic for a much worse view.)
It's sorta looks like someone on the dock below couldn't get up the steps in time; they just got pooped out running up and it all went down hill from there.
Wrap those two problems up and the whole mess could be wiped cleaner than a roll of toilet paper—they are clean, right? Now, I'm wondering when that toilet paper study will come out stating that cave men were right to use their left hand or non-poisonous leaves. Forget this, the bright news is they call me glitter boy at work because I have used lots of glitter in displays over the years at our library(trust me-this is the only reason) and miraculously the Transparent really clear coat seemed to come out with glitter in it! So, yeah, I've never had glitter form in the clear coat after more than 30 years of doing this job!
Glitter everywhere.
I had to laugh; we have poop color or glitter coat? I'm stickin' with the glitter and dumping the frank & bean steps next year…
Cheers from our steps, and don't slip!
Franque23
(Click the pic for larger view)
Have you ever noticed the Jimmy Durante* size nose on the front of your dog's snout?
That dog nose has it all over your nose; a dog can smell perfume from two miles away!
But what has this to do with Lake Bonaparte dog days? Well, it's true I've bragged plenty about the time three years ago when my dog, Shadow, leaped 28 feet off our dock for a ball!
This is the moment; a twenty-eight foot leap that we measured.
But I think this year Shadow took being a dog at the lake to a whole new level. Actually, it's scary. I mean he turned my four grandsons into dogs with a simple flick of his tail.
I've got them just where I want them….Shadow.
The next thing I knew, the boys were crawling around inside and out as if they were dogs! They were rolling around on the lawn, on all fours, barking and pointing like a bird dog…(Shadow, as a  Catahoula Leopard dog, is 1/4 blue tick hound).
I'll teach them my pointing tail trick...What happened to their tails, anyway?
I'm hoping they omitted the butt sniffing thingy dogs do—not sure, I mean these are boys!
Shadow is about 100% of the time guarding us, or is he keeping us in place?
Does Shadow imagine he's going to church?!?!
Who's the real captain of this boat?
I've got them reading…..
Okay, timeout for a hug…..
Wait, Isaiah's got it! Time to hug AND read!!! Shadow, the Great.
It can be tiring training four boys to be dogs.
Okay, this is my, 'They are really screwed up,' tail…..Shadow.
There's this magic allure that emanates from dogs even when they're drooling for your hot dog. Shadow is our dog, but sometimes I really have to wonder. Heck, he's got me scratching his belly night and day and holding doors open for him whenever he wants. I panic if his water bowl gets low and I've about sold my soul for all natural dog treats and food.
You are now under my power…like forever, dude. Shadow
I only carry your socks in my mouth because you think it's cute.
Guess how many times I've absolutely decided that this time, THIS TIME, I was going to drive away on an errand without him and then changed my mind?
Nope, your guess was waaay off…Start thinking about the figures in America's National debt and you're getting close.
Orange you gonna take me? Dude, I'm going with you, now get the keys…
Sure, I sleep in some days…when Shadow lets me. Who can sleep with a cold nose on your cheek? Unfortunately, I thought it was funny the first time I didn't budge from bed once awake and Shadow hiked up on the bed to trample my face. Now, I've got two choices in the morning—either I lie comatose in bed without opening an eye, keeping my breathing pattern sleep-like while daring not wiggling a toe the slightest bit OR I get face-dog-paw trampled until I get up.
I'm not gonna admit to being in the rain while walking Shadow or waiting for him to come back home. I know that person looked a lot like me, your honor, but it's a case of mistaken dog food, no, I mean identity.(Am I low on dog food?)
I do think dogs love to stick their heads out a moving car window for the rush or air, but they also are taking in an entire universe of smells as we speed along.  The book, Nubs,** is one of many amazing true stories about dogs who traveled unreal distances to reunite with their loved people—dogs have a uncanny sense about direction and life in general.
Of course, there's more…..
"Interactions between people and dogs can be beneficial for both species. Increases in β-endorphin (beta-endorphin), oxytocin and dopamine—neurochemicals associated with positive feelings and bonding—have been observed in both dogs and people after enjoyable interactions like petting,"https://www.scientificamerican.com/article/is-the-gaze-from-those-big-puppy-eyes-the-look-of-your-doggie-s-love/
Maybe one more doggie fact for those lake lovers who follow their dogs around…
"Accordingly, behavioral studies of dog cognition have revealed similarities of dog behavioral traits to humans. Dogs have been found to engage in gaze following similarly to human babies , exhibit selective imitation  similarly to human infants, (Dogs)….observe photos of faces roughly similarly to human adults and to link photos of objects to objects themselves .
https://www.ncbi.nlm.nih.gov/pmc/articles/PMC3641087/
This last finding in bold is why we have Shadow's picture on a magnet on the refrigerator at his eye level…I thought this picture made him happy when I first put it up and now I know it does.
There's no place like the lake for Bonaparte dogs, so I guess 'us people' followed?
Cheers
Franque23
*Jimmy Durante
*
How do you like me, now?
Bonus picture of us building the dock about 10 years ago…Sherman cool dock in background
It's impossible to miss the beauty. It was more than the three day drive up to the lake that split my head open as I looked at the lake during our first moment getting there. The colors of the lake displayed a vibrancy seldom seen in any urban center or sprawl. The  sky paled above the lake's deepest blue waters; the green landscape never appeared so inviting. The warming earth beneath my felt felt like home.
Every day, no, every hour up at the lake shakes out a different tone as the breeze rustles the trees. Each day features an ongoing exchange of wind and water that forces waves near and far to rise and fall or, at other times, and mostly at morning or night, flattens the lake's surface to the look of a mirror. This is when reflections take the lake's tapestry over and commands attention to every watery detail so neatly bound to the look of the shore.
Thanks to Susan  for this picture…
A crane lazily cuts across the sky; a school of nipping brown trout dot our bay's surface water as a darkened circle that moves left to right. A hawk whistles from above and turns my head up where I see the white wispy clouds streaming from the west are gaining size. The shoreline cedars blast scent and contrast to the whitest black and grey birch. The humming bird wings by to dot the, "Oh My!"
Aptly put, Lake Bonaparte is an onslaught of beauty to behold for the jumping young, strapping aged or the resting old. The lake is always game for the viewing. The sun-twinkled waters or rain laden storms that move across the lake spark the imagination and ignite an internal yearning to be closer to the nature of our life. The peace of the place seems all so easy to attain but so far away, and all at once. Do a cannon ball on that thought. I don't care who you are—a cannon ball into the lake will do you good; it'll put a smile upon your face.
We're facing the sunset…taken her down. a nightly ritual.
This shot seemed to burn the camera lens!
Sometimes, I just have to laugh. How could I be so lucky to be at Lake Bonaparte? How could all of us who abide by these shores be so fortunate? Life is a weave and there's a spin to it, a stitch of fate that sets us where we are. I'm so glad this thread is part of my life. For almost seventy years now via my parent's or my own footfalls I've made it here.  There's so much to be thankful for, right? There's so much to take in.
This has to be one of my favorite shots of Bonaparte…and I don't remember if I clipped this off another's posting or not? Forget.
I love the light in the clouds above.
From a few years back….
There are endless postcards of Lake Bonaparte to send, right? And all of them are kept safe inside—there's a comfort to this, trust me.
cheers
Franque23
A day like any other.
Anyone might agree, it's a dull day. The rain came early and it seems to have no intention of leaving. Hedging all bets, the weather men say there's a good 100% Chance of rain…not sure, but does this mean it may not rain at all? Nah, they got it right today. Rain drips from every flower petal, the deck railings and the roofs tops. You gotta know the earth is loving the drenching. And I'm not sure why birds would enter the bird bath in the rain but they do, maybe some sort of double your pleasure.
Have you ever noticed how we all love to see light? Holiday lights come to mind, and the lights of a huge city as seen from a distance remain fascinating to behold.
Dale and me are caught in a glass reflection as we look over the lights of Nagasaki.(Thanks to our daughter's sharp eye.)
There are so many moments when the vision of light moves us—  disco lights, fired up logs on a dark night…
We keep the fireplace going most nights up at the lake.
There are fireflies to chase and flashlights to make faces over. Have you ever watched the snow as it drifts through a street light's glow? There is the first morning's light…
And the silent last glimpse of the sun as it goes down.
We gathered to say goodbye to David Morgan in passing as the sun slipped down.
Our lives are about light.
The rain means we won't see the sky here as we seek it, so full of light, but only as it is—a mass of low hung grey to darker clouds, twisted as multicolored taffy that appears as fluff balls that float above. Yes, when we seek the sky we seek the light.
Lake Bonaparte East Shore cloud says hello.
Lake Bonaparte dazzles sunlight in so many ways.
We want to see that burning globe above us turning on the earth's light switch so shadows abound as birds sing and butterflies flutter in the wind.
Always, it's the light; the light in the sky, or as it reflects on the sea foam or clouds above.
Thing is, today, this wet, drizzly moment, brings other thoughts to mind. Who doesn't sleep in better on a rainy morning not meant for having to go to work?  And, maybe, a rainy day is good for offering a glimpse of a new prospective, a new way to count those clock hours often so busily rushed by task and obligation during a day like any other.
An early morning mist hugged Lake Bonaparte as the morning sun touched several tree tops.
I'm thinking about the sky; the one we long to see and the one we often don't.
The beautiful daylight with it's streaking wisps of clouds, meandering white billowed clouds or crisp clear blue without a cloud in sight hides so much in plain view. It's odd to think, but the daytime that lights our way is also a veil. That sparkling luster above reflects our hopes when we look to it but that light is the bottom of the truth above. The truth lies in the stars above our daylight sky, in the darker canopy that lingers beyond what our eyes can ever see.
Looking up to Lake Bonaparte's night sky.
This is Mud Lake, Bonaparte. And, it's time to hurry home.
The universe's light is shielded from our view by the daylight. Those bazillion stars shine overhead whether it be day or night but that vision is often swept past our sleeping heads as we dream of better days. We nestle to sleep beneath the ever present reality of our place in the universe, beneath the map stars create that speaks to our existence.
Both taken from Bull Rush bay, Lake Bonaparte. Credit I believe goes to, Ross Franquemont, our retired U-2 pilot in our family. Check out another of his….from the U-2.
So we hurry in the daylight and sleep at night. Oddly, it's the night time stars that show a greater light. If we could just wake up each day and take a moment to understand how small and yet interrelated our place is in the universe. There's the thought that people should take time to envision what they hope for the day before it kicks off in order to have some sense of control over their day's purpose. Perhaps, if each of us were to think of ourselves as no better than the ants that march by but also no less than the stars over head we'd come to an understanding that might yeild a peace to our lives and the world. I'm not sure.
I'm not sure why we love to see the light that shields the panoramic spectacle of our universe from our eyes. What if we saw both during every waking hour?
From Bull Rush bay, Bonaparte sundown.
So, as the rain falls and thunder rumbles, I've dreamed of the starlight, of cooler nights warmed by the light of a campfire. I've thought about us, and how we all wish life was better but none of us seem to see a way to make it happen. There's so much to see each day. Maybe, if there was less to see. Maybe, if we at least saw the stars every night things might get straight. Call me a dreamer, but I'll wish upon a star any time—they're always there.
It's just a day like any other? I don't think so, not ever.
Franque23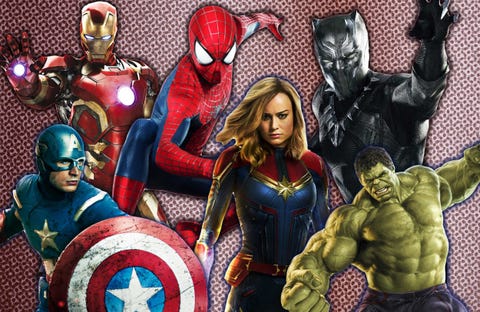 The reason few people talk about this movie's end is no one knows what the hell happened! That's about it for my spoiler alert but for anything that could've happened did, and still might. Christians consider Death the ultimate beginning while Hinduism, Jainism, Buddhism, and Sikhism (and other religions)think we come back around over and over again. If you ask me, this movie was produced by all of these religions during an all night drankin' party. Whatever, I recommend the party and the viewing. But what's this all about a "weird loop"?
The Weird Loop.
Okay, the Weird Loop as promised, but first about, Stan Lee. To me, there are few people in the history of Mankind who have touched as many lives as this comic book creator, writer, editor and publisher. Along with the help of two associates, Stan Lee gave the world superheroes—Spider–man, X-men, Iron Man, Thor, the Hulk, the Fantastic four, Black Panther, Daredevil, Doctor Strange, Scarlet Witch and lovable the Ant-man. There are a few generations of kids who have grown up believing they might be as great as these superheroes in their own way! Really, only the entire network of Disney can rival the success and influence of Stan Lee when it comes to his impact upon our children and, I think, society. These superhero's have woven our dreams, our hopes and aspirations.
It's also important to note with regard to my interest, I spent the past 13 years distributing the comics throughout our Library district on a monthly basis, as well as shelving and maintaining this collection at the branch where I work. So call me dialed up when it comes to Marvel superheroes.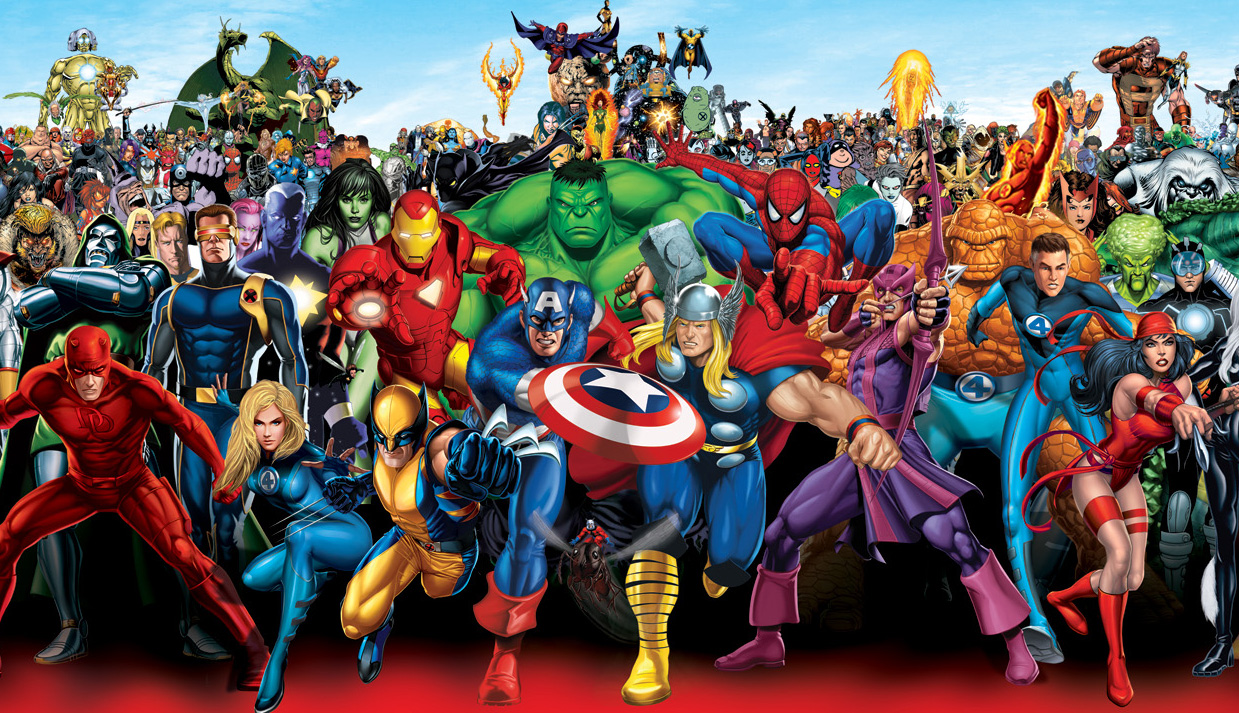 Well, almost randomly, by luck, my wife and I planned to go see the new Avenger movie this afternoon along with my wife's half-brother, Jim, and his wife, Cindy.  By the end of this movie, I'd guess most viewers were left with a euphoric smile on their face and a body that felt like a truck had run it over. I was no different as we waited for Jim to pull his car up to the curb to save us a dash through the rain.  We shared idle chat while waiting.
"I  met and knew, Stan Lee." I heard the words but thought it must have been a thunder-clap. Did Cindy, a person I've known for over thirty years, just casually mention she knew Stan Lee?
"Wait! What? (Kapow!) You've met Stan Lee?" This was rattlin' my Skrull!  Holy Kree! I'm the one who's met by chance or otherwise a plethora of famous people, not Cindy!* "What the hell?" My open mouth caught rain drops.
"Yes. I was in college in the 70's at New Port, California and took class from, Professor Townsend, author of, Boundaries." Quiet Cindy continued. "They threw a dress-up, surprise party for Professor Townsend for his birthday. Jim and I dressed up as(something like Romeo and Juliette—mind you, my mind was blown) and in walks Stan Lee!"
Oh how I wished I'd asked what Stan Lee had dressed up as…can you imagine?!?!?
"So wait, the real Stan Lee was in the room, at the party and stuff?"
Cindy casually went on not realizing I'd melted into the side-walk of alternative reality. "He stayed all night, laughing, sharing jokes and other stuff…"( "Other stuff,' is code for whatnot's at parties in the 70'S.)
Okay, 'I'm standing next to someone who has spent time with one of the most influential people on earth and I never knew it until now?' Cindy kept talking about the party but I was wondering how I might rub my shoulder into hers! When would Uatu arrive and cease my endless watch for reality? I was in hyperspace warp yelling, "You wouldn't like me when I'm angry!"
I pretty much blabbed gibberish(my readers are nodding, Yes!)the rest of the drive home. I thought about jumping on the car hood and yelling, "Why did I not know this, Cindy!!!" Zap! Blam! Would I ever piece together what was left of my former self?
Nope.
But then I remembered: "Just because someone stumbles and loses their path, doesn't mean they can't be saved." I had to re-group and note,, 'you can find friends in super unexpected places.' Cindy's experience and interest in Marvel characters had come from ,'left field.' Her story had only proved, 'The door is more open than it appears…we can walk through it, and sometimes run.'***
Have a super flight through Life….
Franque23
*Here's the deal on some of my history.  Seeing the Avenger's: End Game with someone who knew Stan Lee without me knowing it is much like the rest of my life. For one example, walking randomly down East Hampton's Beach with a  new gal friend and having Paul McCartney drive a dune buggy up with his wife and say hello. Of course , it turned out my new gal-friend was seeing Simon….so much more of this in my life, but that's for another glob.
** https://www.amazon.com/Boundaries-Henry-Cloud/dp/0310241804
*** These are just Seeing the Avenger'sof good quotes in Marvel Comics…
The movie version…
Can you find Aunt Donna in this picture with three smiling sons?
A bulletin board must catch the eye but be cerebral as well. They should take the person viewing them to a magical memory, a fascinating thought or place to rest. Film, pictures, paintings and people can be windows for our minds to pass through to find a whole new place to dwell as well. Aunt Donna was that window. She had the smile of an angel. Even today, her smile is my first recollection of her when she visited us on Long Island—her bending down to me with a smile so large and comforting. She wore bright red lipstick that her sparkling eyes nearly dulled from sight. I'd felt her presence immediately and noted that she was an adult who'd come to listen to my cause.  I may have been five when it occurred to me that Aunt Donna was an advocate for my life..
Always with the smile.( pay no attention to the ranger photo-bomb)
Aunt Donna fit like a flower.
She could spark up any picture…(look to the light on the far right:-)…)
Seldom within my view but never far from mind, this is how I shared my time with Aunt Donna. In all of my failings as a teenager, I never once felt let down by Aunt Donna. She was always busy about life; she was here and there and about so much it was hard to keep pace.  She was into Edgar Casey, her years in Kenya, Africa, her work at the Zoo in Asheboro N. C  and her update on politics and contact to our other world of spirits. She taught by example. She advocated for all Life, for all reason, compassion, understanding, promotion, and for loving and acceptance.  There's no complete way to sum up her presence here, what she meant to those who knew her. I was so lucky to have her as my Aunt. I'd call her a miracle.
Aunt Donna loved Nature.
Aunt Donna loved to read.
And she was devoted to promoting our family bonds.
I'd been planning this year's Spring bulletin board for over two years, but then something happened.  This spring had a knock of a different stroke. It was one I wished to never answer, but had to.
My Aunt Donna died this Spring. She was 95. If only I'd spent more time resting with Aunt Donna, hanging out, sharing ideas, our hopes and dreams. Not seeing my Aunt Donna often enough was a huge mistake and it was mine to make; a choice that didn't seem like one over the course of my past so many years. I was busy, right? Thing is, our time is unknown, but people are here to get to know.
Maybe, most seasons roll off my back as tasks to do with the garden—when to uproot the old plants, turn over the soil, row the dirt and plant with mulching soon to follow. It's an ongoing process and even the harvesting, preparing and storing can't be left out. The birds sing as the hawks cry above the hooting of an owl. Clouds above flow by reminding me that the weather will change as life does, with no next-day ever promised.
So, as I worked on this year's Spring display, a mysterious force, call it a familiar voice, took over me and notion-ed that the display should be somewhat mysterious, ethereal. I'd saved these reflective circular cut-outs for over two years…. then it all happened.  I fell into thinking about Aunt Donna and even wondered if she was watching this bulletin board take shape. I hoped it was true.
Something was missing. My mascot, of course. I've a squirrel mascot in every bulletin board. In a way, I guess  this squirrel is me, a question I ask by way of the animal….do you love me? Isn't that the question we all ask everyday?
Love isn't just the answer; it's the question.  Guess who taught me that? Aunt Donna, of course. If only you could have known her. I'm so proud of Aunt Donna. I'll miss her every day for the rest of my life.
(Click on  these last two for larger view)
The Disks of glitter hanging about are to resemble our universal connection to the ethereal. The reflective background is to bring us into Spring and deeper yet, into ourselves. Spring is about us. This one, for me, is about Aunt Donna, maybe forever.
I needed Spring to help me see it's all in front of us…just as Aunt Donna said. She was bigger than life; maybe that's how to say it. I just don't know. Of course, I'll never see Aunt Donna surrounded by her three sons again—that time is over. I'll just find her in my heart. This has to be enough.
Franque23
p
(click the pic for a larger view)
Dogs are spirit given to our lives…. they know us, help us and protect us… There's nothing like a dame was once a famous song…(Ha! Now-a-days it might get the deep six, thumbs down action I suspect)… Well yes, I say, there's nothing like a woman, but there's nothing like a dog as well:-) Not to equate the two!)
This is my dog, Shadow, smiling bright.
Try dog ownership if you haven't; your heart-felt energy will enlarge and your life will be a richer experience. Although there are studies that find people who own and love dogs live longer, better, happier lives than those who don't, there are also similar findings when people who associate with horses or pets of all kinds are compared to those who don't.
My daughter on her horse, Toby.
Just a guess, but I'm thinking people who open themselves up to loving any or all kinds of life around them find fulfillment in their lives, while those who don't short-change the scope and breadth of what their own lives might be.
I float better with Shadow in the pool…maybe.
34 "A new command I give you: Love one another. As I have loved you, so you must love one another." John 13: 3 (NIV)
It's interesting that this idea be termed , 'A new command,' at the time of Jesus, as though the thought had never been expressed before.
The American Zen teacher John Daido Loori shows us that Zen practice should include not only meditation, the study of Zen literature and liturgy, and moral and ethical action, but should also manifest in work, artistic, and everyday activities….
Basically, you could pick any major religion throughout the world and find the same advice: love one another. But, to expand this thought, Jesus never said it's okay to kick the dog as you're busy loving people. No, everyone and everything is included in, "Love one another…" Of course, Native Americans understood that all of creation is sacred.
What about wars? Wars happen; people are far from perfect.
Empathy is a one to one ratio. The more we notice the life around us and it's living condition, the more empathy we feel. Turning a blind eye to the suffering of our human condition and our Earth's situation does nothing but blind us. None of us can solve the world's problems alone, but the pebble thrown into a lake analogy certainly applies. Every good or bad action we do is that pebble, and the ripples that spread out from its splash may reach shorelines, people and places, we can't even see as we throw that little stone.
My advice? Be kind to yourself: be as good a person as you can be. If you do this, you will sleep easier at night. I'm thinking if we do manage to strive to do our best (hey-I think that's a Boy Scout motto?) then we are less inclined to worry about the future. That future will come as it may but when it does we will know we've done our best. No worries; you've done everything you could've to improve life.
Take that leap of faith in love.
Alfred E Neuman: what me worry? I loved Mad magazine as a boy (like now) and my Southern Baptist upbringing aligned my understanding of these words with the church teachings to not worry. Thing is, in truth, the history of Alfred E Neuman's face and its historical meaning  is something different altogether. In fact, Neuman's face has been used at least since 1883…
and to sell mince Plum pudding.
And, later on…
Worse, another version of Alfred E Neuman's face was used by the Germans during world War II and captioned, "Kill the Jews." Honest. (Not the picture above.)
So, my interpretation of Neuman's, 'What me worry,' illustrates how what we think about things is related to our preconceived notions, and those notions are usually based upon what we've been taught to think. Self realization derived from observation and deduction is a bit skewed now in the human experience. We are taught to be who we think we are. Often, this is not the case at all.  Most often, we are people just like most, people with needs, wants, hopes, dreams and empathy but we've been subtly taught to turn off this understanding. We've been encouraged to turn a blind eye to the condition of humanity and our earth.
It's time to turn ourselves back on.
It's time to be joyful.
My sister, Sharon Franquemont, published a book, "You Already know What To Do." * This book, published in nine languages throughout the world, makes many points but my favorite is the concept that intuition should be taught in schools as a subject. This way, we might help our children get in touch with themselves, their inner sense of life's order and magnitude, and how their lives relate to all growth. The world would be a better place if society expressed a true interest in our inner selves and how that inner self relates to the world around us. Point: Dogs help people do this.
Having a dog, or any pet, helps us express love for something other than ourselves and, in turn, that pet loves us back. This way, people learn how love flows from us and back to us. We learn how good this exchange of love feels. Soon, and not depending on the amount of LSD or pot you've smoked in the 70's, the notion that loving the people, the animals , the trees or even the rocks we pass returns love to us becomes less remote and, in fact, a real life experience.
Let's put a bow on this. Yes, try loving your neighbor, but it might be mastering that process is easier done if you start with loving a doggie, or pet of any kind…. good luck.
Cheers, and I hope the ripples from my pebble reach you at a most fortuitous time and in the best of light. Namaste; to your light.
Franque23
*https://www.amazon.com/gp/product/0874779464/ref=dbs_a_def_rwt_bibl_vppi_i0